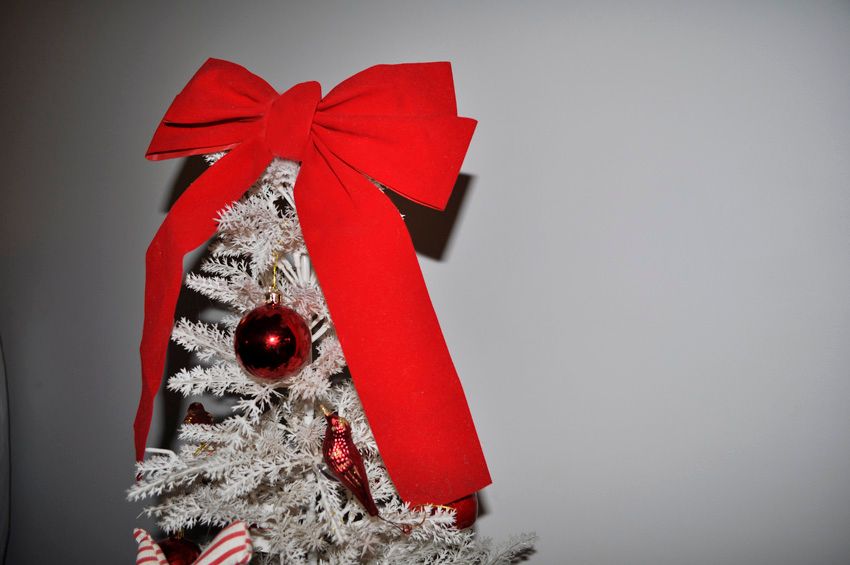 With 5 days to Christmas, and 10 days until the New Year its time to look back on the year that was.
2010 will go down as one of the best years of my life. Its the year where I moved into working freelance full time as a blogger/stylist/writer/photographer, essentially a jack of all trades or a "slasher" as they say, and pretty much living my dream life. Its the year where I achieved my goals of getting published in both Fashion Journal and Culture magazines (where I got the front cover) and then had a minor freak out about what's next? Luckily I was able to clear my head in New York for a month, where I stayed in Williamsburg and just generally chillaxed and contemplated what I wanted from life. Turns out I want to be challenged. In Melbourne I was as far as I was going to go as a stylist really, there aren't that many Melbourne based publications to get published in, and I had already been published in them! So it was onto Sydney, the fashion industry capital of Australia (please note how I didn't say the fashion capital, that title belongs to Melbourne with its sophisticated intellectual style and its amazing boutiques which I miss immensely). The
industry
is based in Sydney though, its where the mags, pr firms and ad agencies are all mostly based, and the city buzzes with the possibilities for someone like me. And if that wasn't challenging enough, I went and started my own online magazine while still working on my freelance projects. Talk about a busy last few months.
The year that was
January
See my costumes for Miami Horror on stage at the Sandcastles music festival.
My street fashion photos are published in Cleo magazine
I start working for The Vine as the Look of the Week stylist
March
I got asked to style up Sportsgirls Chapel Street Window
My first ever shoot in print with the Miami Horror boys gets published in Fashion Journal
I freak out about how great everything is going, sharing with you my anxieties and battle with depression
Have a blast at LMFF, get super excited when Dion Lee says he reads my blog.
April
My 2nd ever published shoot, and its a COVER for Culture magazine! All 2009 I would say that a cover of Culture magazine was my goal. I never expected it to happen so fast!
Decided to go to Tokyo earlier than planned for some much needed time with my bestie.
Am really really lucky to be invited to Lady Gaga's intimate performance for Mac Viva Glam in Tokyo, this was after missing out on her Melbourne show as I was sick.
May
June
Interviewed for The Age about FATshion, and how I see myself less as a plus size role model, and more as, well, just me!
July
Get flown all around Australia for the Chambord Shine Awards, the winners of which were my good friends at Limedrop! Here are my posts on the Brissy, Melbourne and Sydney legs of the awards. These were my 1st ever FREE flights and hotel nights, to say I was pretty damn excited is an understatement!
My 3rd ever published shoot, an ad for Windsor Smith, appears in Fashion Journal.
Get flown to NEW YORK for the Young, Fat and Fabulous conference thanks to City Chic. Have an amazing time with the sweetest people on the planet as you can see here, here. Suffer from severe jet lag thanks to all the flying for Chambord followed immediately by flying to LA and then the longest stop over in LA as the plane broke down (spent 3 hours on the tarmac, and then 6 hours in the airport!)
August
Spent a few weeks in New York in the nicest hostel just having a good time and thinking about my future. I loved New York, which you can see here, and here.
Came home to Melbourne, and then packed up and moved to Sydney. Just like that!
October
November
Launched my online magazine On The Streets Of Sydney.com
Had two lovely year 10 work experience kids work with me for a week. Was really nice and encouraging to meet such talented and motivated young people, and boy did they help me. It was actually one of my busier weeks, and in the end they learnt, hopefully, how hard yet rewarding working for yourself in the creative field really is.
December
I'm not writing all this to show off, more to show myself that, wow, yes 2010 was a heck of a mind blowing amazing year! I'm really lucky to have been able to share my amazing year with you. Without your encouragement and support I wouldn't be here. Honestly, thanks so much for reading my blog and commenting and just being there for me when I do talk about my anxieties and fears. This was my 4th year of blogging and I hope to be blogging for many more years to come. 2011 will see me living in Sydney and essentially starting again, making contacts and working on developing
On The Streets Of Sydney.com
as well as celebrating my 10 year anniversary with Henry (4th year of marriage)! Can't wait to see what 2011 brings.
I want to wish you all a Merry Christmas and a Happy New Year, and I hope 2011 is your year with all your dreams coming true xxx