I saw this book,
Australian Fashion Unstitched, The last 60 years
, at Borders yesterday while chillaxing in the in store cafe with Henry enjoying some apple juice. I picked it up to read, along with a huge pile of magazines, not really thinking anything of it.
Jokingly I turn to the index and look for my name...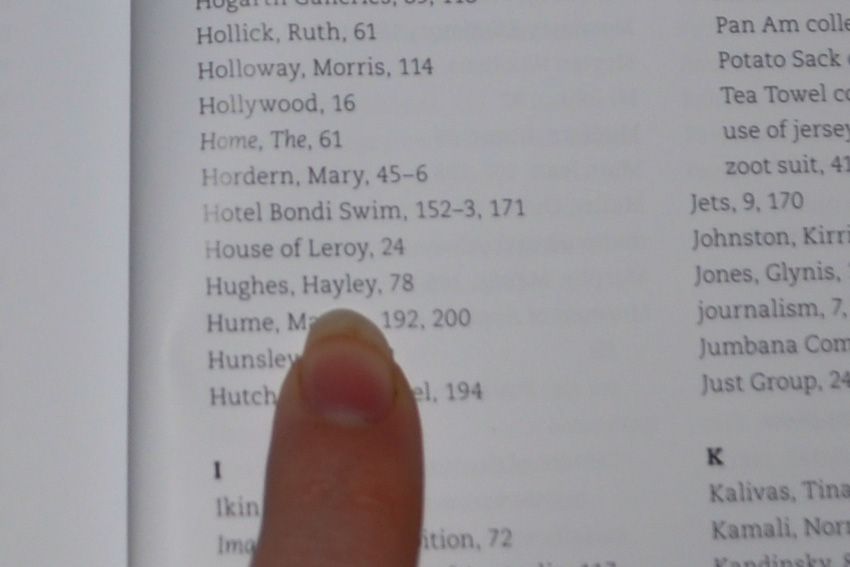 AND HOLY HECK my name is there!!! My name is in an INDEX of a book which documents the history of Australian fashion over the last 60 years!!! My name is there with people like Jenny Kee, Lisa Gorman and Anna and Luke from Romance was Born!!! Admittedly I had an inkling about this book as about six to nine months ago a friend emailed me to say she was editing (not writing, editing) a chapter of a book about Australian fashion and I was mentioned. The book didn't have a title back then so I have been looking out for books about Australian fashion for a while now, haha.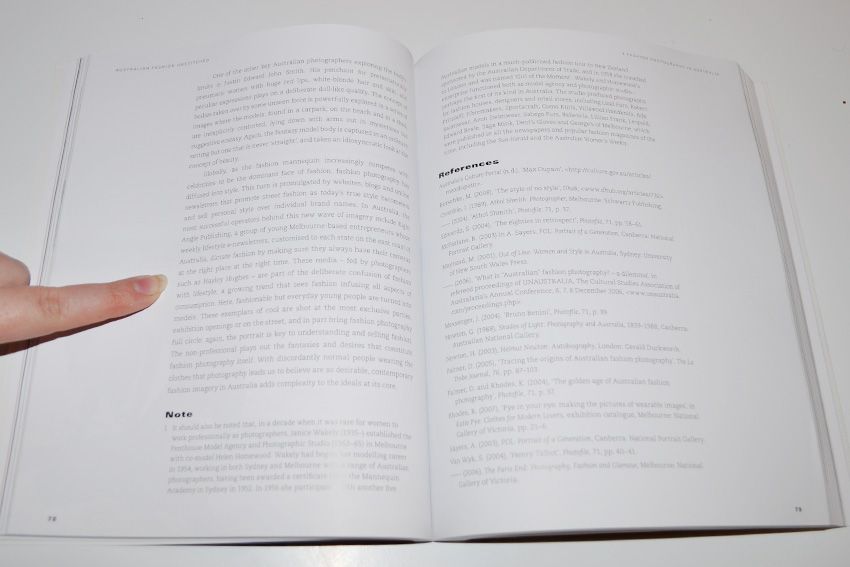 The chapter I am mentioned in is all about Australian fashion photography and is written by Daniel Palmer, a senior lecturer at Monash University and Kate Rhodes who is the editor of Artichoke magazine and former curator of Photography and Contemporary Art at the National Gallery of Victoria. It's about the changing face of fashion photography in Australia and mentions photographers I really admire such as Max Dupain and Helmet Newton....and me.
As you can see they talk about my street fashion photography, which started as a hobby as a sixteen year old, led me to going to art school where I studied fine art photography with my focus more on fashion and then to now where its my job with my photos being published online and in magazines around the world....and now I'm part of Australia's fashion history. Seriously I am blown away. Never ever ever in my wildest dreams could I have imagined this. I come from a background of battlers, of people telling me my dreams were impossible ones (except my mum, she always believed in me) and look at me now, the struggle has been worth it.