All my dreams came true last week, my first printed shoot was released, the window I designed for Sportsgirl was finally put up and my The Vine look of the week received an amazing reception. However somehow I ended up in a severe depressive episode, something that hasn't happened for a long time. I should be happy but instead I feel like crawling up in bed and never leaving it. The thought of socialising, returning emails and taking on new work leaves me in tears. I'm slowly feeling better. I feel really guilty for feeling this way too, there is no reason. Everything is going so right, but that in turn is causing me so much anxiety, what if it all turns to shit? When people say they loved something I did it makes me want to never do anything ever again in case they hate the new thing. Maybe everyone feels like this when things go right? I also get stressed when I think that I'm known only as a blogger and not as a stylist. I know my blog came first and is what has opened up all the doors for me, but its not exactly a job now is it. Anyway like I said I'm feeling better now, getting excited for LMFF and all the great events to attend, forcing myself out of this funk. Refreshingly honest or too much information? You decide.
My
Sportsgirl
Window on Chapel Street. This was very exciting to be asked to do, as last year when I was studying (which I have left btw, I'm too busy working) we did a project on Sportsgirls innovative VM in their windows. I never would have guessed that less than a year later I would actually design a window for them. Talk about dream come true. The brief was my blog "in the spotlight" so I thought about what my blog and me are known for: Tokyo, street fashion photography and styling. I pulled together some images and concept drawings and had a few meetings with their VM team. I wanted a hanami party scene (sakura cherry blossom viewing picnic) with some of my street photos as the picnic participants. Originally I thought perhaps I could style some people in Sportsgirls clothes then take street photos of them, but the VM team really liked my Tokyo street photos which I also had as an option. So that is how it developed. Seeing life size photos of my friends from Tokyo in a Sportsgirl window, one of which was taken at my wedding, is surreal to say the least. Maya is the girl on the very left, and next to her is Yuki, both of whom are from
Spank
and I count them as good friends. The other two girls I don't even know, ha (yes the girl with the flowers in her hair came to my wedding but I have no clue who she is really). Maya and Yuki's boss and my good friend, Tabuchi, who runs the Spank stores has
blogged
about the window. She thinks its so cool and that is is like "Spank terrorism" Spank is taking over the world, haha. If they saw it in person they may be surprised to find their "life size" cut outs are about 10cm taller than they are too, hahaha.
My first printed shoot is in the latest issue of
Fashion Journal
. Styling Miami Horror in a "where the wild things are" themed shoot was a lot of fun, but is different from styling a fashion editorial. A band has a fair bit of say in how they look, but lucky for me we are on the same wave length. I wanted them to look like a nomadic tribe, a little dark but still with playful elements. Capes were the order of the day as they conjure up images of superheroes and childhood heroes, just like the ones Max imagines in the book/movie. I'm so proud of this shoot, I think it turned out really well. Oh and when I picked up my copy of Fashion Journal Miami Horror's song
Sometimes
came on in the store, talk about a surreal moment. You can pick up Fashion Journal in your usual places but its also available to read
online
.
Photographer: Elvina Mae
Stylist: Me
Styling Assistant: Angela Sterchele
I would like to thank
Kirrily Johnston
,
Trimapee
, Thom Finch,
Comeback Kid
,
Illex Kinni
,
Provocator
and
Linda Black
for their amazing clothes, shoes and accessories.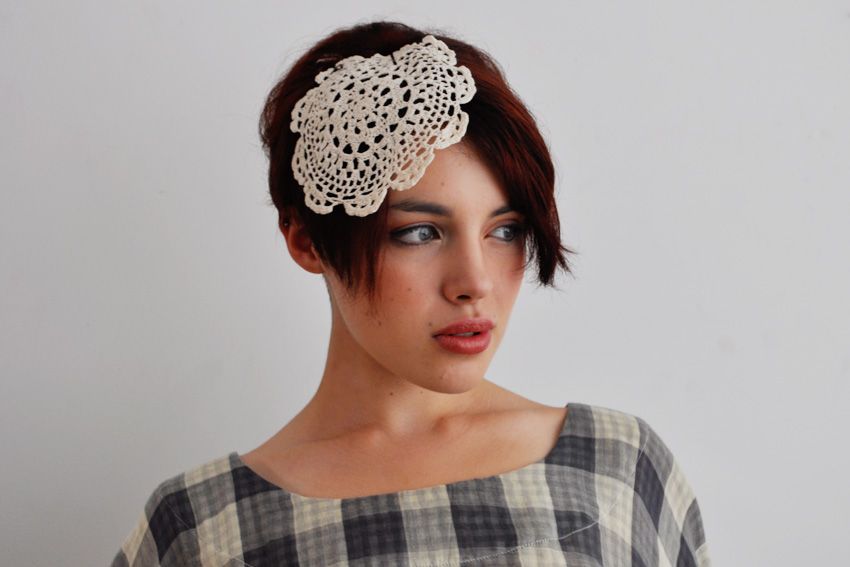 My newest "Look of the week" is up at
The Vine
. They come out every Thursday so remember to check the site that day to see what I've come up with. I've had so many people email to say they love my work for it, which has been great. I am really proud of it as I take all the photos and do all the styling/sourcing every week. I do try and do a bunch in bulk every few weeks, but then there is the editing, writing and posting. Its a pretty intensive project but one that gives me so much satisfaction. I'm wanting to bring it out of the studio and onto the street and make it more editorial like, but as I tend to shoot 3 looks per week and do 6 weeks in 1 day, its a bit too time consuming without that stable studio environment. Who knows how it may develop. I'm really excited about this coming weeks look, can't wait to share it all with you.