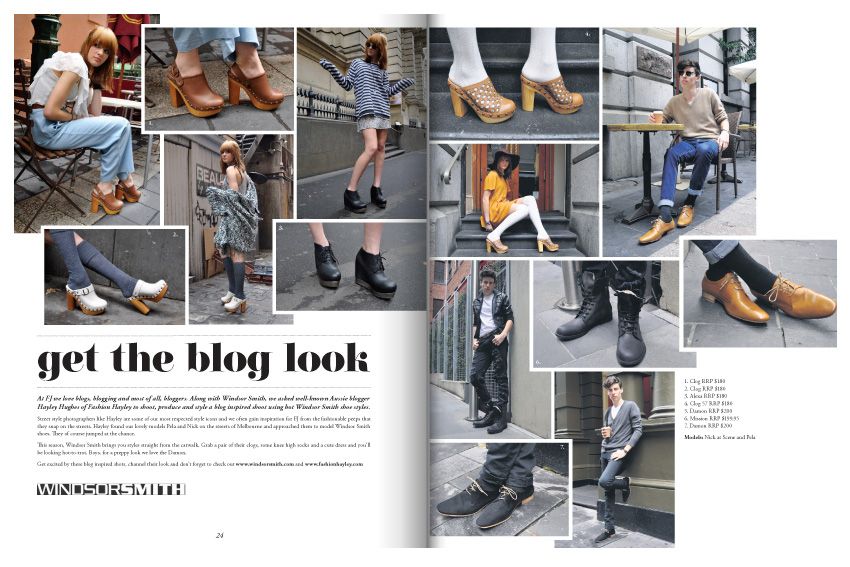 I worked on this epic
Windsor Smith
Advertorial for
Fashion Journal
magazine in the week before I left for New York. The Styling, photography and street casting were all done by me. Do you know how much work that is? A LOT! There is so much planning, stress and panic before a shoot, especially when you are doing EVERYTHING. However when it's as fun as playing with a huge box of amazing clogs and wedges it doesn't feel like work at all. I love how it all turned out on the page, I'm so happy so many shots were used, it was so hard to choose which to send because I loved them all. The day of the shoot was so rainy and overcast but we did our best with the available light and took cover at the nice cafe's down Bank Place when it began to rain again. I wouldn't have been able to do this without the help on the day of my wonderful assistant, Angela, who is going to be a styling super star very soon!
Styling, photography, street casting: Me
Styling Assistant: Angela Sterchele
Models: Pela unsigned and Nick from Scene
All shoes by
Windsor Smith
Check out pages 24-25 in
Fashion Journal
magazine to see it up close.