Melbourne's heat of the
Chambord Shine Awards
was held at the
Longroom
located in the basement of the prestigious Georges on Collins Street.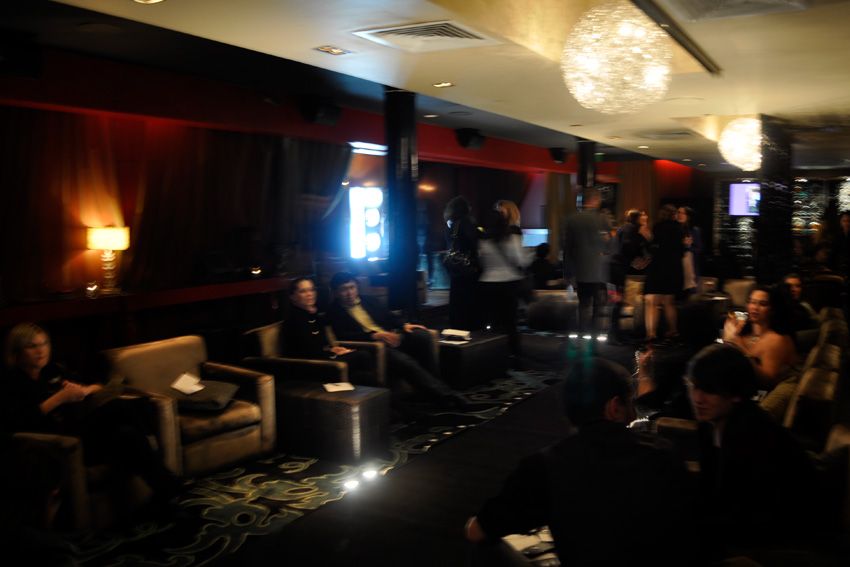 I wore my new Limedrop shirt dress, bought at their recent sale. I want to take a better photo of me wearing it so you can see just how awesome it really is.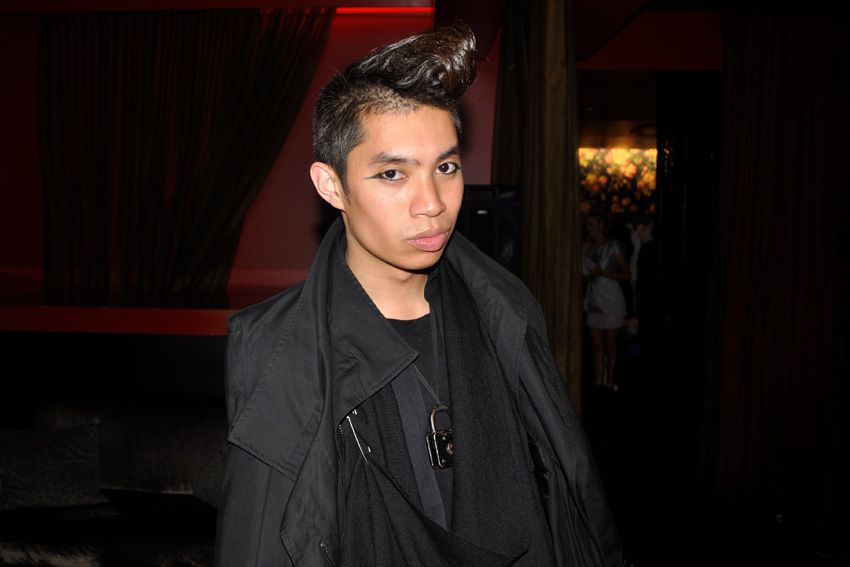 The winner of Project Runway Australia season 2, Anthony Capon was in attendance rocking guyliner and an awesome padlock necklace from Berlin.
Natalie of
Definatalie
is always laughing, she really is a fun girl to hang out with.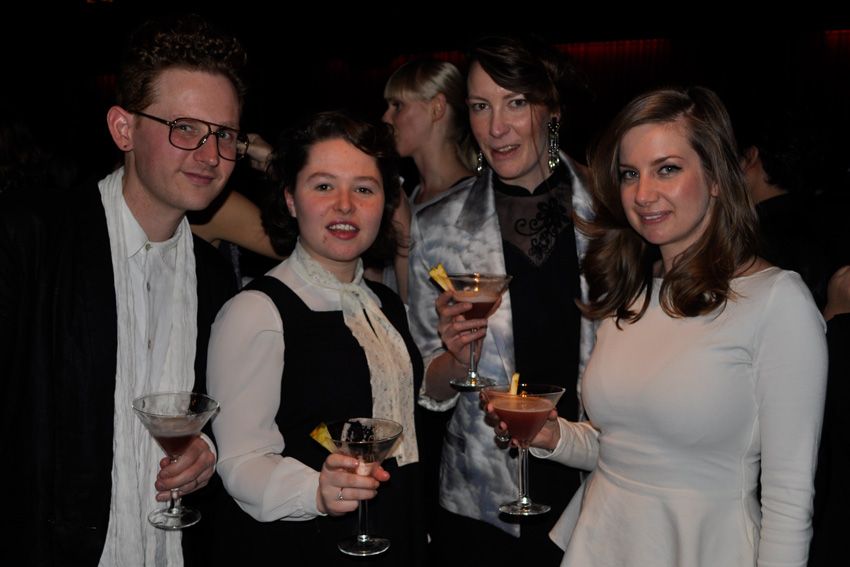 Fashion Hayley.com regulars Nathan and Clea from
Limedrop
and Greta from
Comeback Kid
were also there, Limedrop as entrants into the awards. Of course
Lady Melbourne
was with us adding that glam factor to the VIP bloggers posse.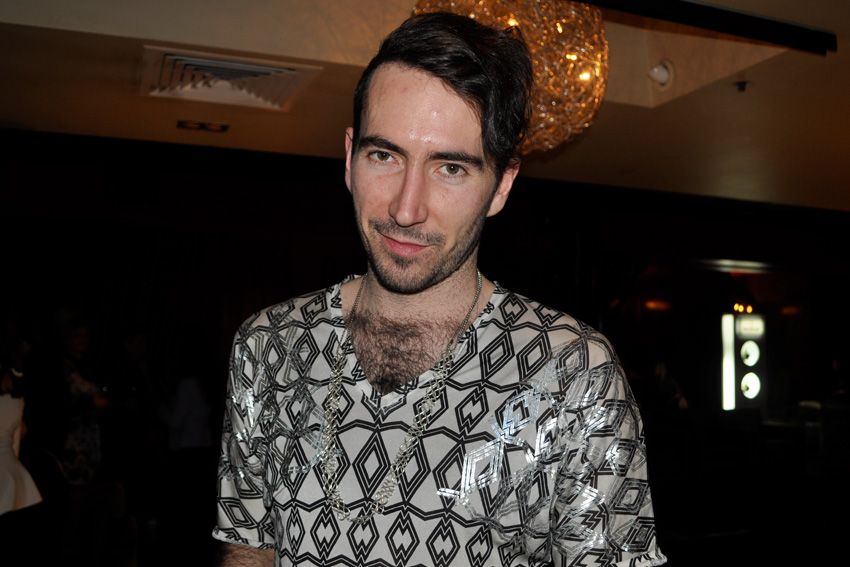 Alexi Freeman
was one of the designers in the awards too.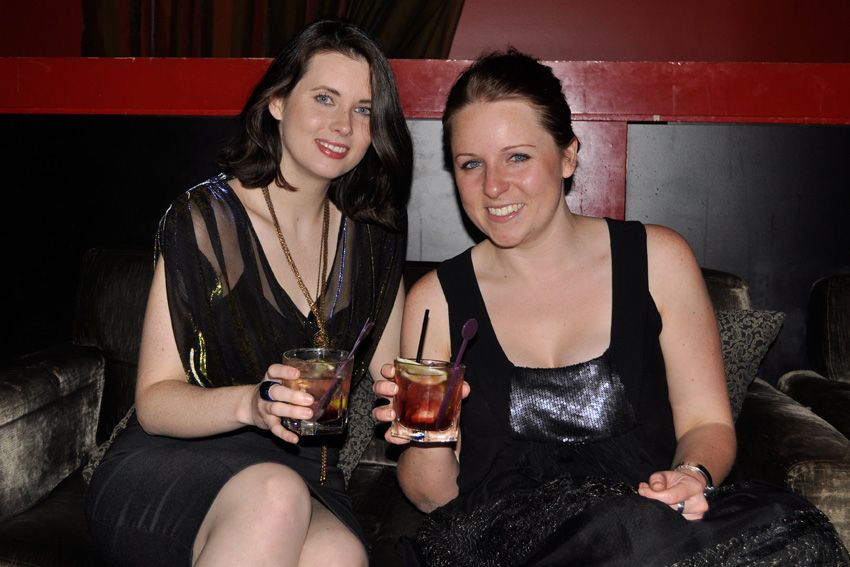 Sarah from
Style Melbourne
wearing an Alexi Freeman sheer blouse and Sarah of
Sarahs Style Emporium
in a dress from
Blondies
.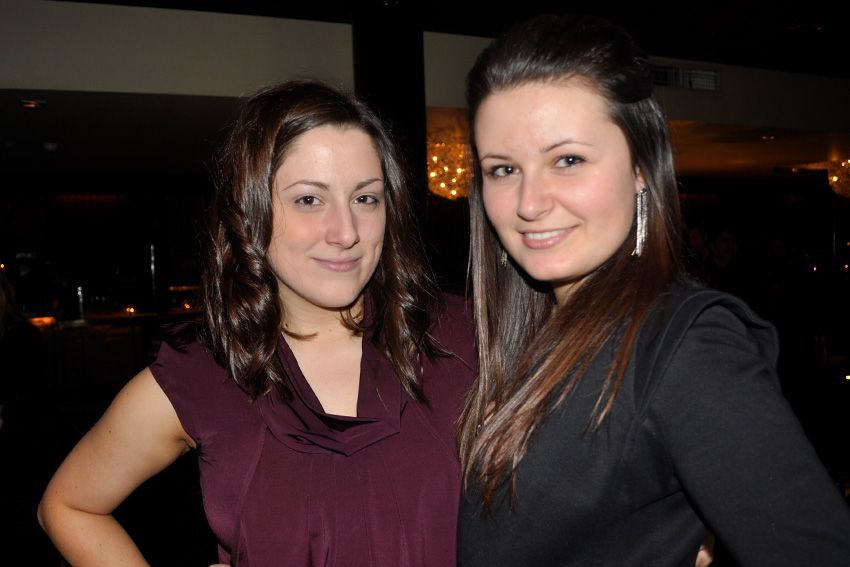 Another designer in the awards was
Michelle Czech
, one of my favourite budding local designers.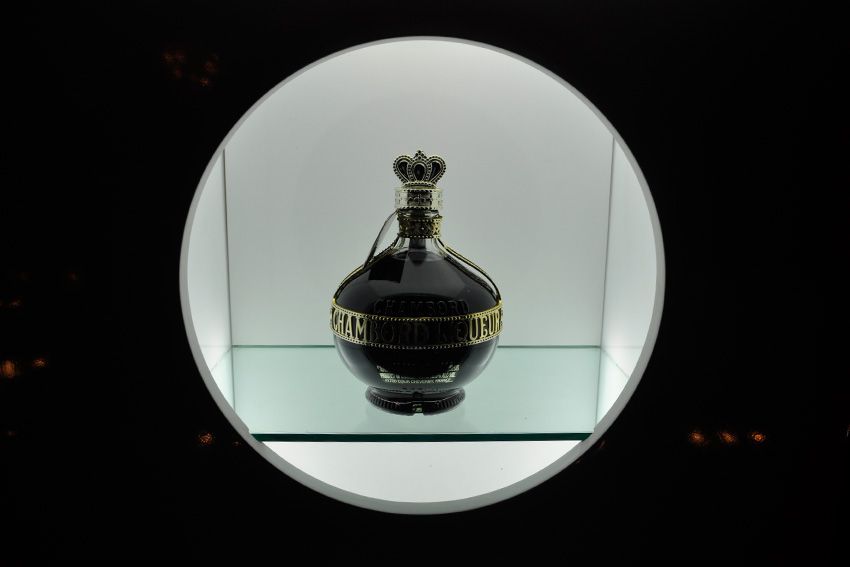 It was time for the parade.
Anna Campbell showed delicate lacey dreamy frocks, perfect for the lead ingenue in a Sofia Coppella film. Anna got through to the finals and its easy to see why.
Finalist.
Stacey Christie's collection of sophisticated formal wear was a crowd pleaser.
Michelle Czech's pieces sent fashion shockwaves down the catwalk. So modern and futuristic I die for it all.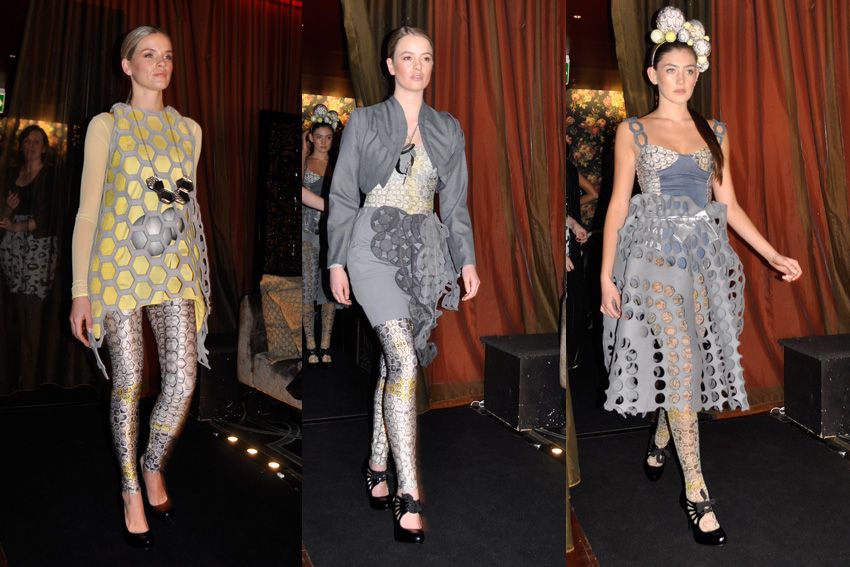 Alexi Freeman's purple palette was to die for. The sheer metalic blouse and dress are true statement pieces that any girl would love in her wardrobe.
Limedrop's take on nautical was sophisticated and fresh. A brave move as they were one of the few designers to show trousers in their looks too. It paid off for them as they got through to the finals.
Finalist.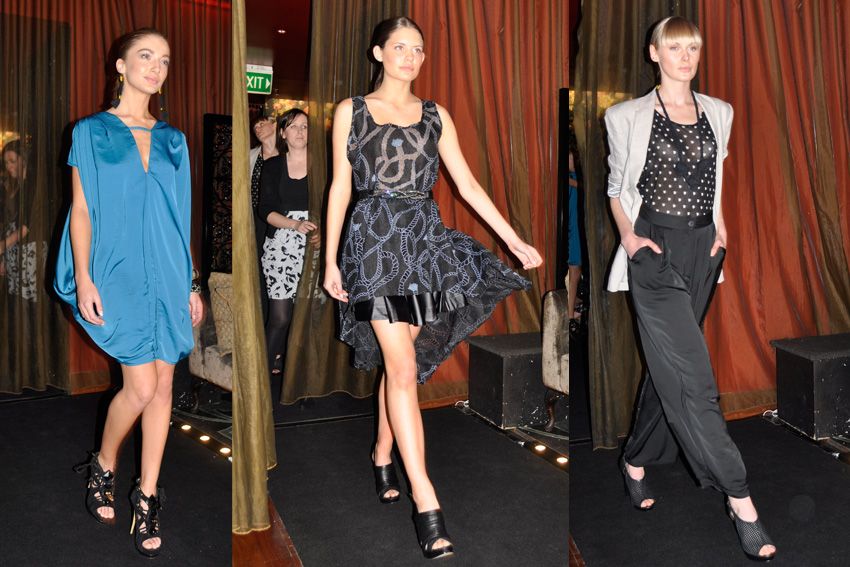 Above's muted greys and masculine androgynous tailoring were another favourite of mine. A favourite label of uber blogger Susie Bubble you can see her quirky edge all over the pieces.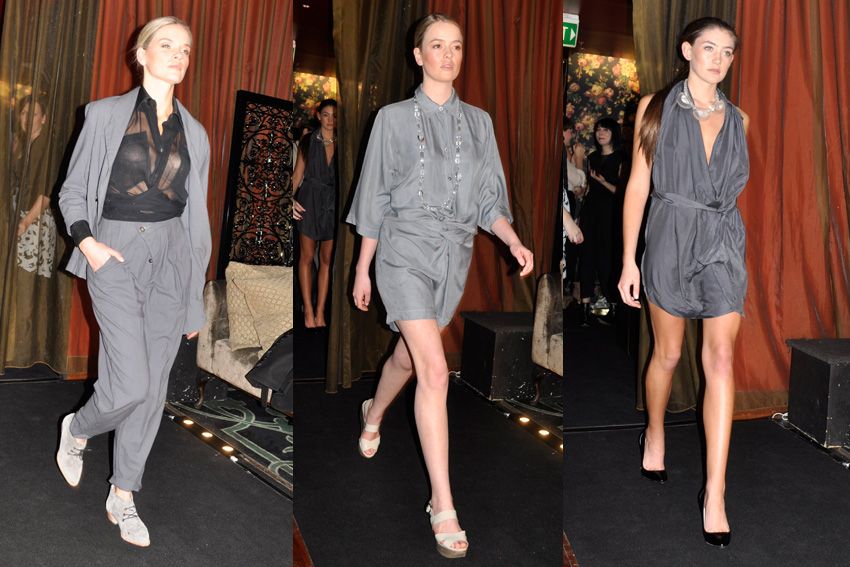 Jolet, who are through to the finals, showed an entirely black collection in the city famous for its love of black. They took it further with their detailed cuts and tailoring on the infamous LBD.
Finalist.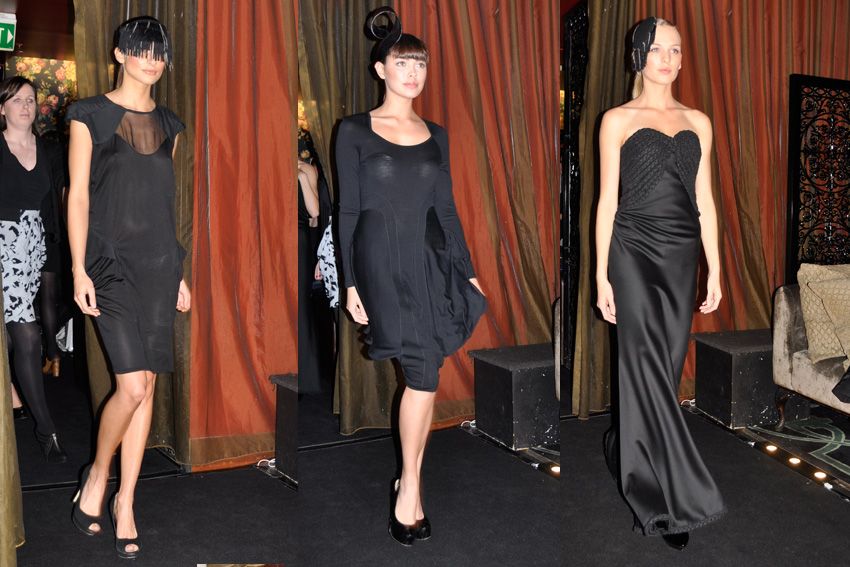 MYL Black Label's collection was fun and flirty with the perfect little dresses for cocktail hour.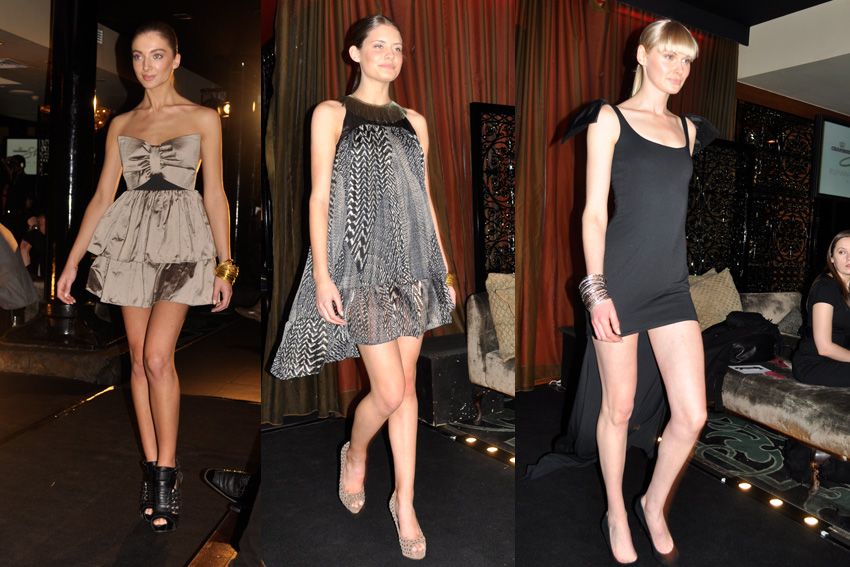 Now us bloggers are off to Sydney for the Sydney heats before the August 31st final. You can vote on your favourite designer on the
Chambord facebook page
for them to win a chance at the Wildcard entry for the final.
Sponsored by Nuffnang