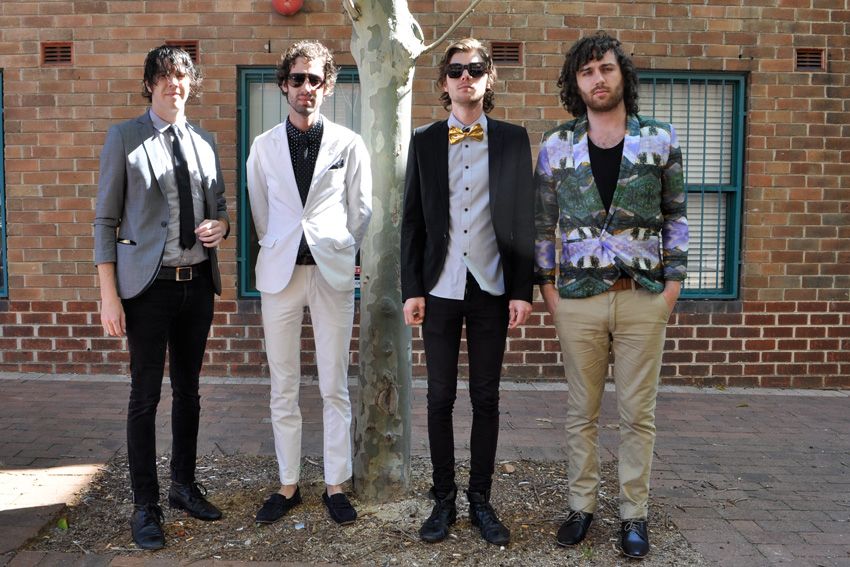 One of the reasons for not blogging for a while is I was busy sourcing clothes for Miami Horror to wear to the ARIA awards as they were up for best dance release for their song
Sometimes
. Sadly they didn't win but at least they looked hot while they walked the red carpet where they were interviewed by MTV and plugged the labels they were wearing (thanks to my training)
They were wearing a
Limedrop
digital print blazer,
Gala Curios
gold bowtie and earlier in the week at the Itunes concert (no photos as yet) they wore a
Subfusco
sheer blazer. They mixed in their own pieces which they bought specially on their recent USA tour (turns out male sample size's are too big for these skinny minnies!) My goal for next year is to style a female act as well. I've noticed that if I put my dreams out in the universe they eventually come true (does this not sound so The Secret or Oprah philosophy?) Seriously though it works!