Sponsored by Nuffnang
I was invited to attend the
Chambord Shine Awards
across three cities in Australia, and the first heat was in sunny ol' Brisbane on Tuesday night. Other bloggers invited were
Lady Melbourne
and
Definatalie
, a local Brisbanite. Lady Melbourne and I got flown up and got put up in a lovely hotel, the whole VIP treatment which was amazing. The event itself was held at
Cloudland
, Brisbane's answer to Sydney's The Ivy or Melbourne's Silk Road, which is right in the heart of Fortitude Valley, affectionately known as "The Valley" (which makes me feel like Cher in Clueless when I say it). More about Lady Melbourne and mine's day in "The Valley" soon, but for now lets talk about the awards.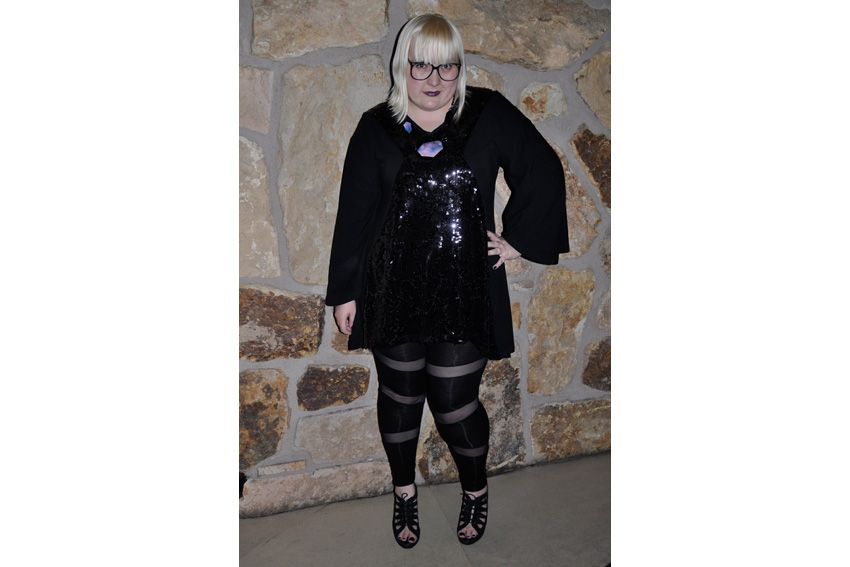 I was lucky enough to be dressed by
Subfusco
, a local Brisbane label that I first encountered earlier this year at Penthouse Mouse, meeting Josh the brands designer at his A/W2010 showing. This dress, the defraction dark, was one I had admired from afar since then, so to be gifted it was a great honor. Worn with my ASOS leggings, Drown necklace, UO wedges and MAC Cyber lippy. More about catching up with Subfusco soon.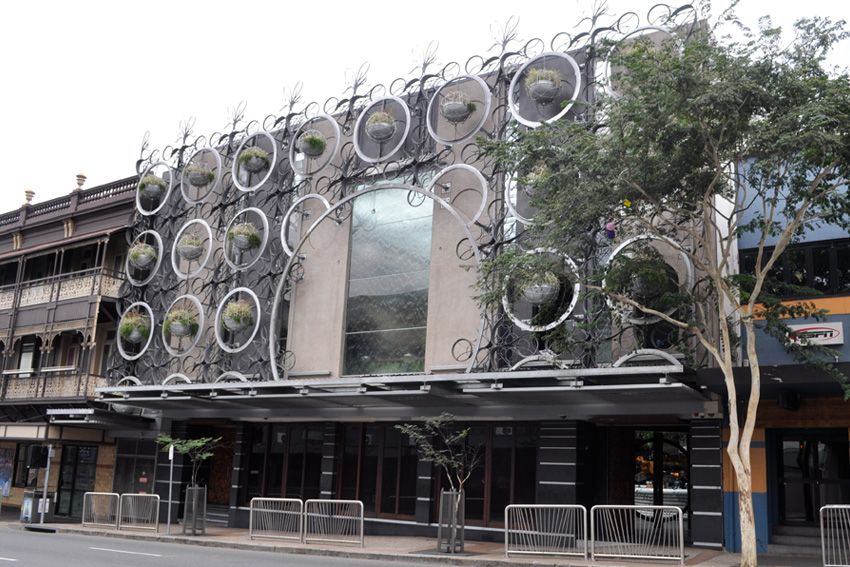 Cloudland is both impressive inside and out, with its almost Tim Burton esque film set vibe.
We of course drank Chambord cocktails, which were very yummy. Photo by Karen Watson.
Each designer was asked to show three pieces from their current collection for a chance to get into the finals. The first designer to show was George Wu, whose use of lace caught my attention as lace is very on trend right now.
Next up was Neon Heartache, which for me was one of the stand outs of the night. I appreciated the clean minimal lines and use of sheer and velvet fabrications that I am currently lusting over.
Salita Matthews showed a very textural collection.
Subfusco, my favourite of the night. To me they were the most "Melbourne" designers with their cutting edge style, asymmetric Japanese influence not to mention the dark palette.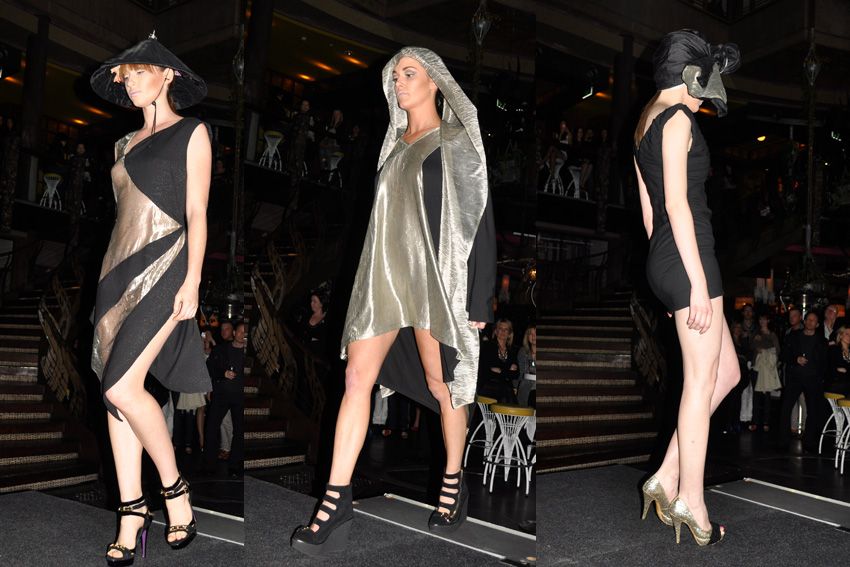 Taree Birse used purple, this seasons "new black" to great effect.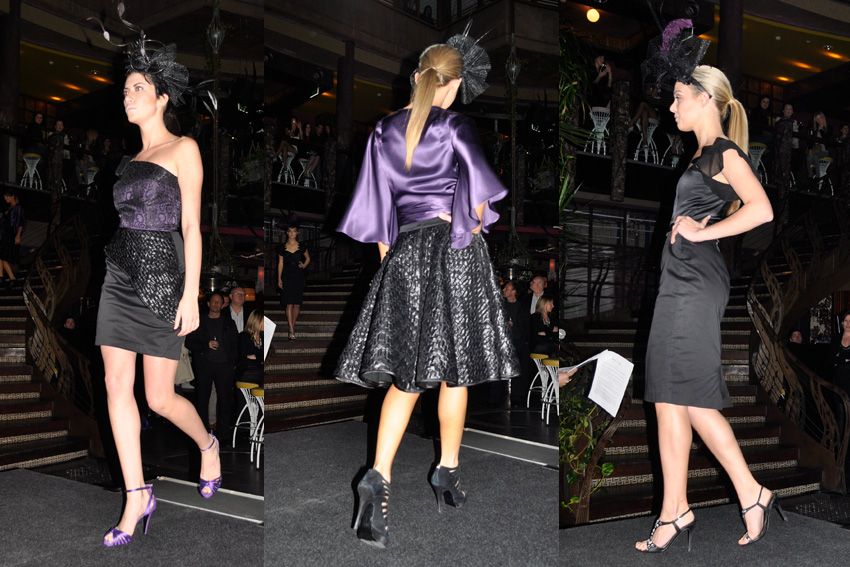 SARVA is obviously interested in showing off the female form with structured curve enhancing tailoring.
Talulah's collection of maxi dresses expressed to me perfectly what I know of Brisbane's style.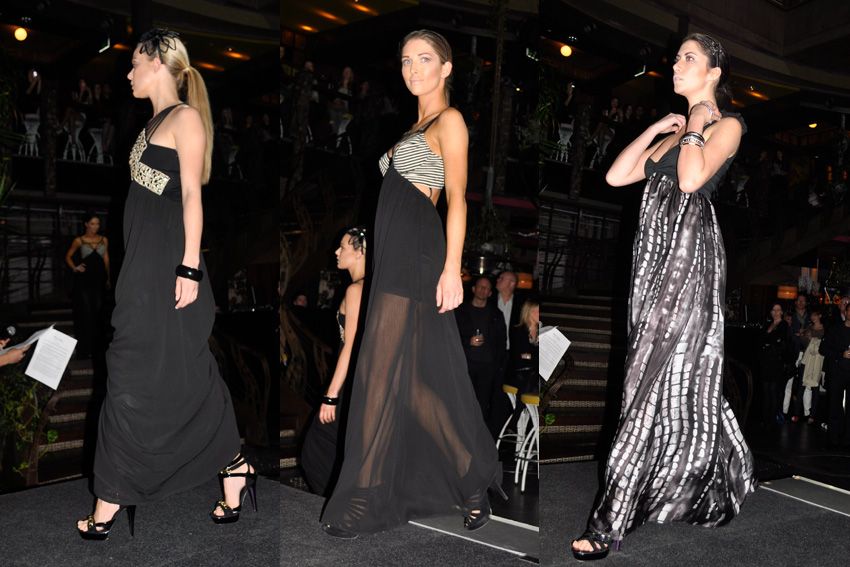 blanc + delta love their red.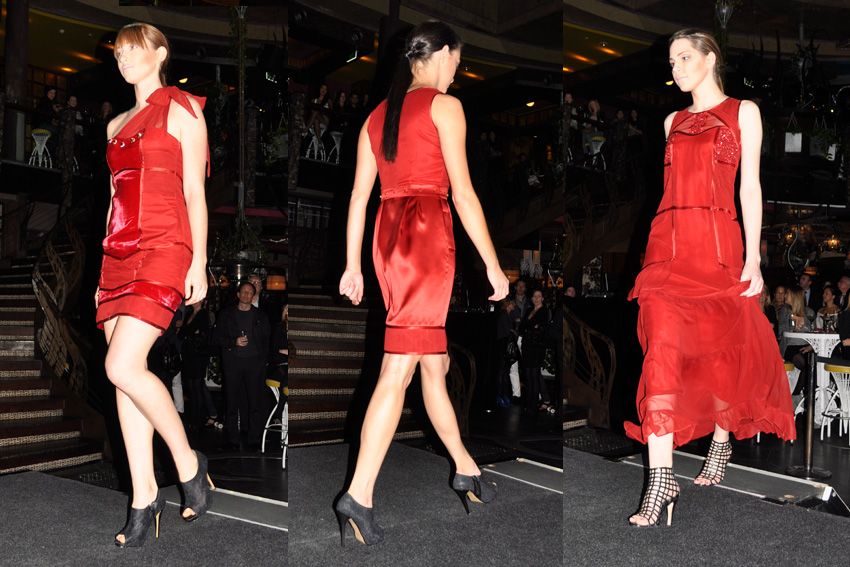 Mary Mary felt very young and fun.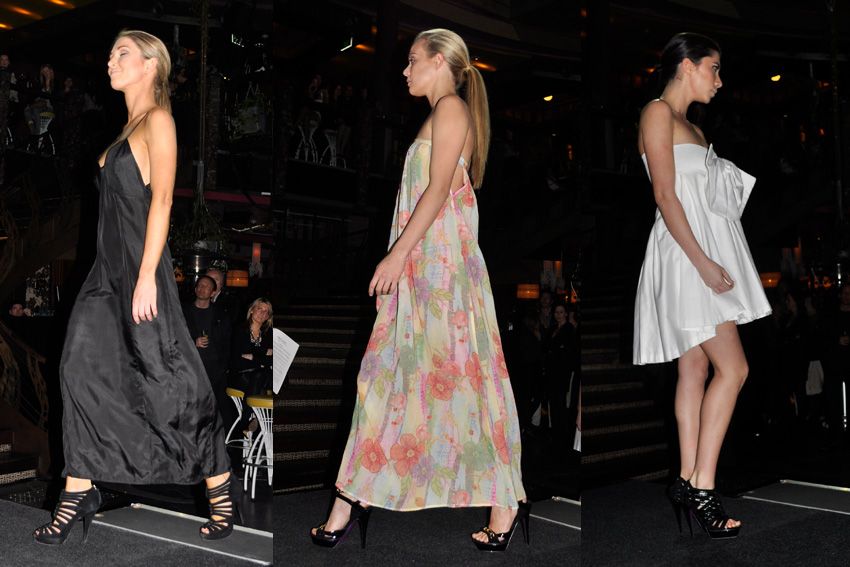 Jacqueline Buck was one of the few designers to have used print in their 3 chosen looks.
Time for the judging. Everyone in the audience received a voting card, and the appointed judges deliberated for some time.
The three winners of this heat were:
George Wu (who told me he reads my blog)
Tallulah and Jacqueline Buck (photos of the winners by Karen Watson). It is not over for the other designers who missed out, there is one spot in the final for one more designer from the three cities, and they will be voted on by you at
Chambord's Facebook page.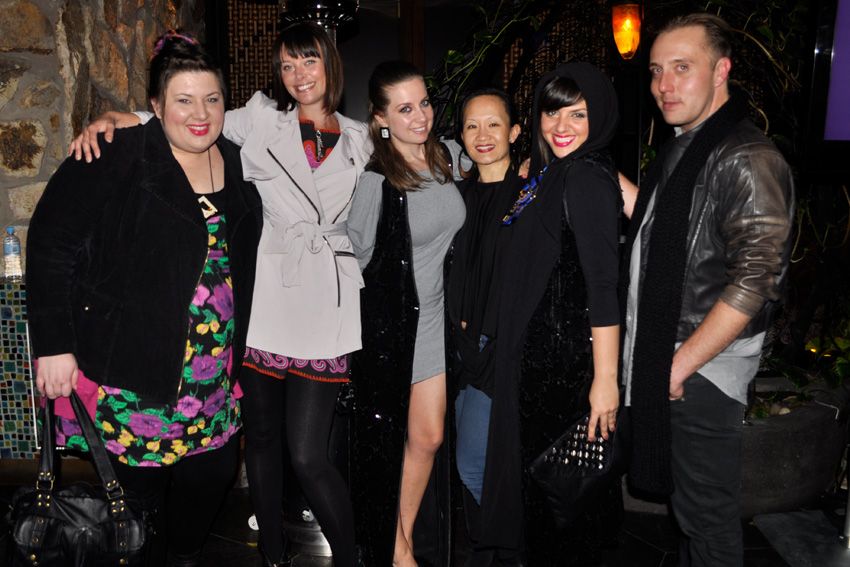 Definatalie
in fab floral,
Lady Melbourne
also looking hot in Subfusco and our new Brisbane crew. We found the most Melbourne bunch of people and had the best time with them in "The Valley".
Josh from Subfusco.
Jewellery designer
Paula Walden
and stylist Tanya Mrnjaus from
Id Couture
who is wearing one of Paula's designs.