From left to right: The lovely ladies from
Evans
, me, Nicolette from
Nicolette Mason
, Mimi and Peppi from
More to Love
, Christina from
Musings of a Fatshionista
, Gabby from
Carazones Rojos
, Melinda from
Sound Bites
, Gabi from
Young Fat & Fabulous,
J from
Fatshionable
and Sakina from
Saks in the City
. I have never seen so many amazingly dressed fat girls before, it was seriously exciting.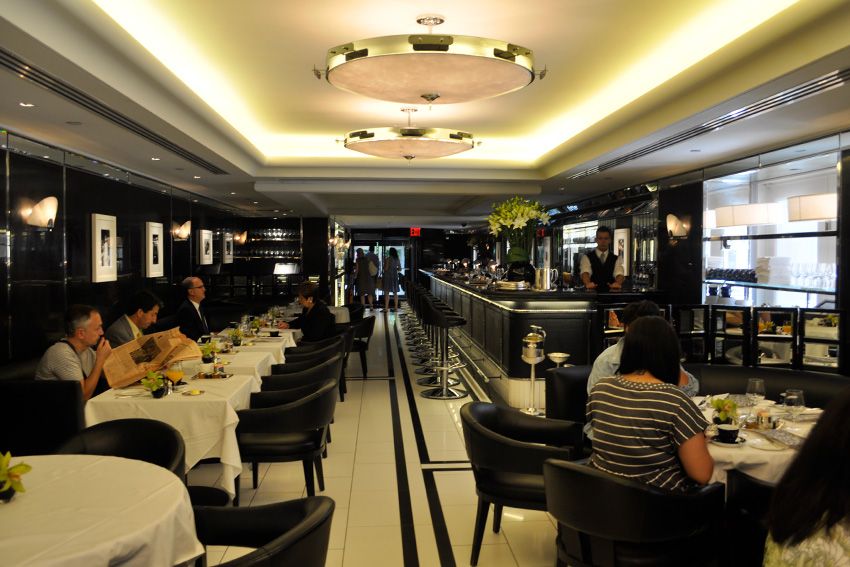 We ate breakfast with the girls from Evans at Le Caprice on 5th Avenue. Very fancy place.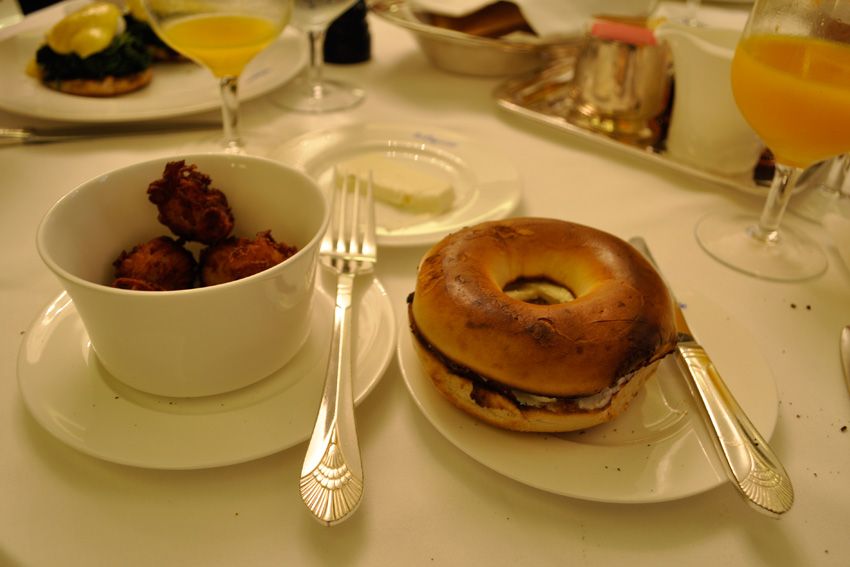 I have discovered being a vegetarian in New York isn't always that easy, often having to get side dishes or salads instead of a main. My bagel was suitably New York for my first morning in the city.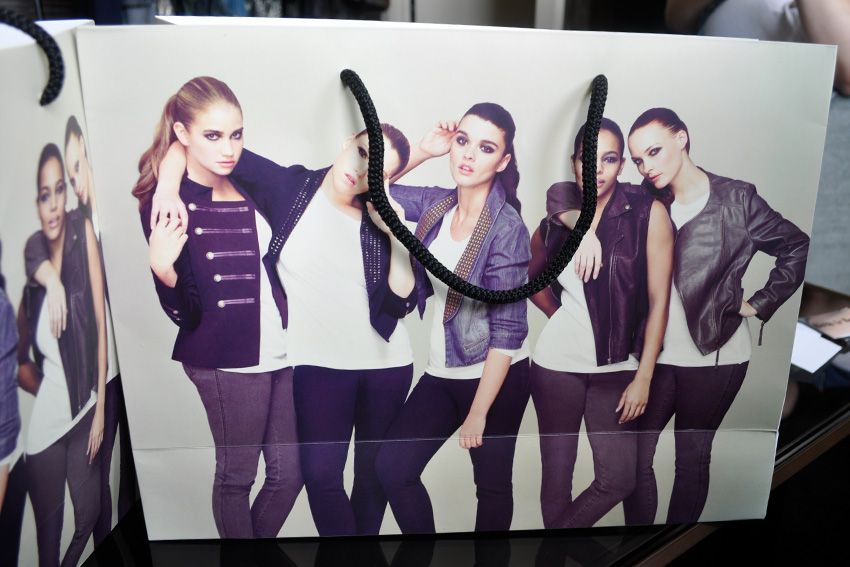 After brekkie it was off to Evans temporary showroom at the new Trump Soho hotel. It was so fancy it even had Fendi furniture!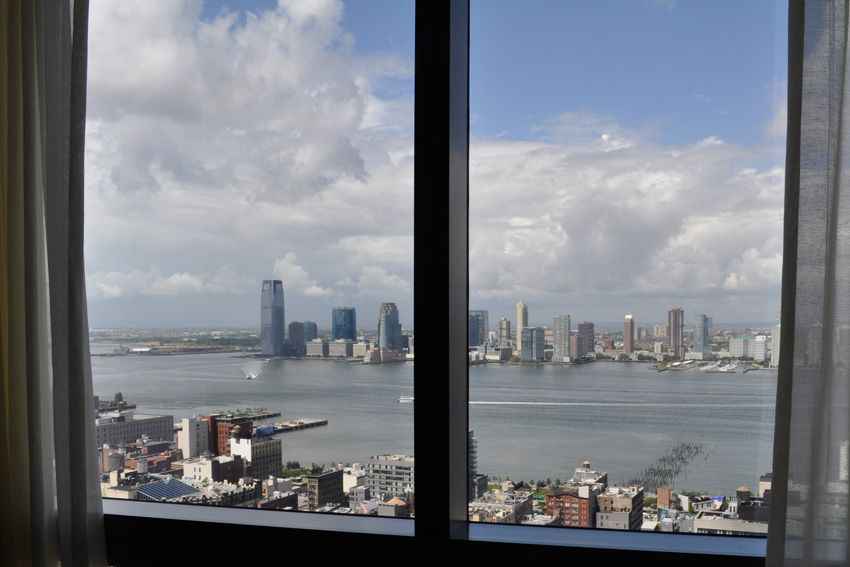 The view was pretty fantastic too.
We all went over the racks of clothing, getting a secret glimpse at the new Beth Ditto clothing line which will be out in September. I can say it is even better than last years collection with an amazing jacket I am going to buy before it sells out, its just that good I know it wont last.
The girls all found their favourite pieces. Evans outerwear was outstanding. I guess, seeing as they're a UK brand warm clothes are kinda important so they know how to do it really well.
After our Evans morning it was off to
Monif C's
boutique in the garment district for lunch and a bit of a shop.
The summer collection was on show. The fringed swimsuit at the front of the rack is all mine, can't wait to test it out back home.
Monif provided a fantastic spread of salad and wraps and the most yummy looking cupcakes I've ever seen.
The last event for the day, a reader meet and greet at
Re/Dress
, was all the way over in Brooklyn, so we had to hail a cab. Don't the girls look hot?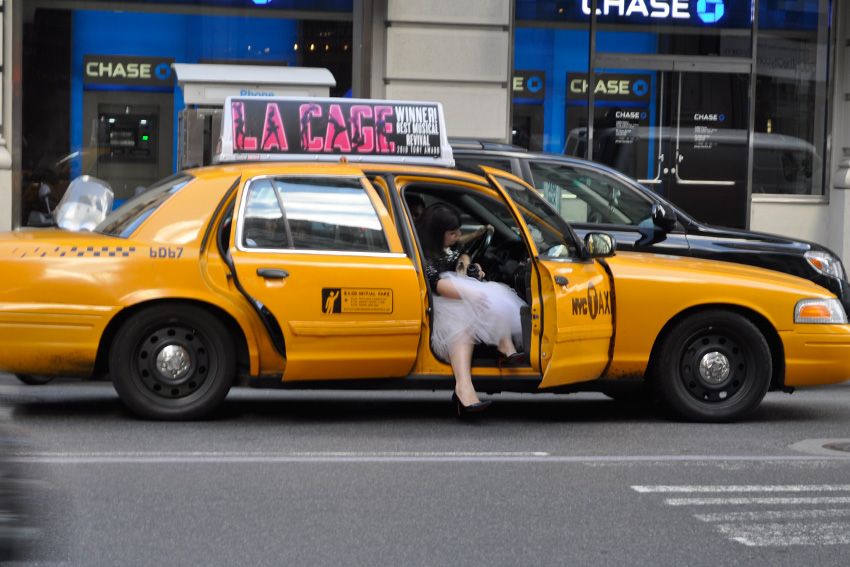 I love Gabi's shoes. I think they're from Forever 21.
Some of the #yffcon crew outside
Re/Dress
, which is a vintage store for sizes 14+. Such a great concept store, so many things to choose from. Left to right is Mimi, Christina, J, Peppi and Gabby.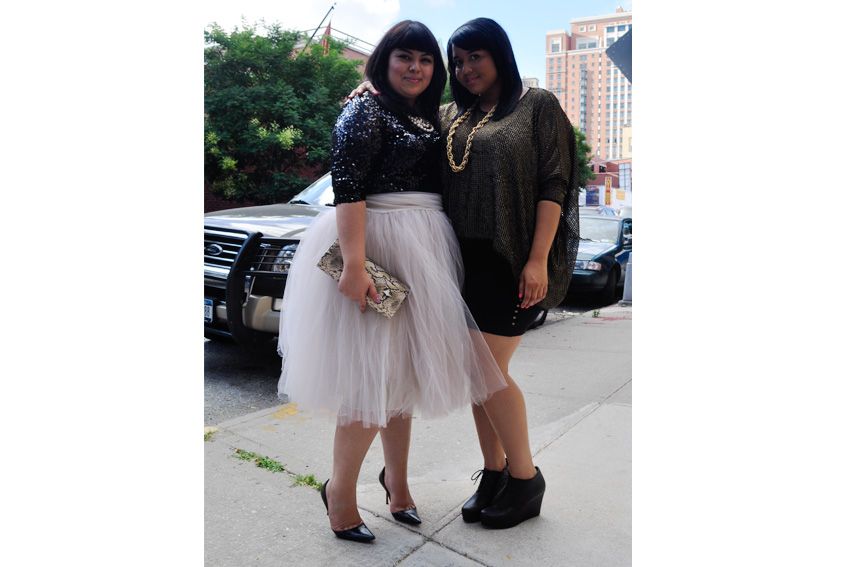 J and Gabi looked so good I had to street snap them.
As did Gabby. Love her leather look leggings, so cool.
Gabby bought these shoes at the store for only $10!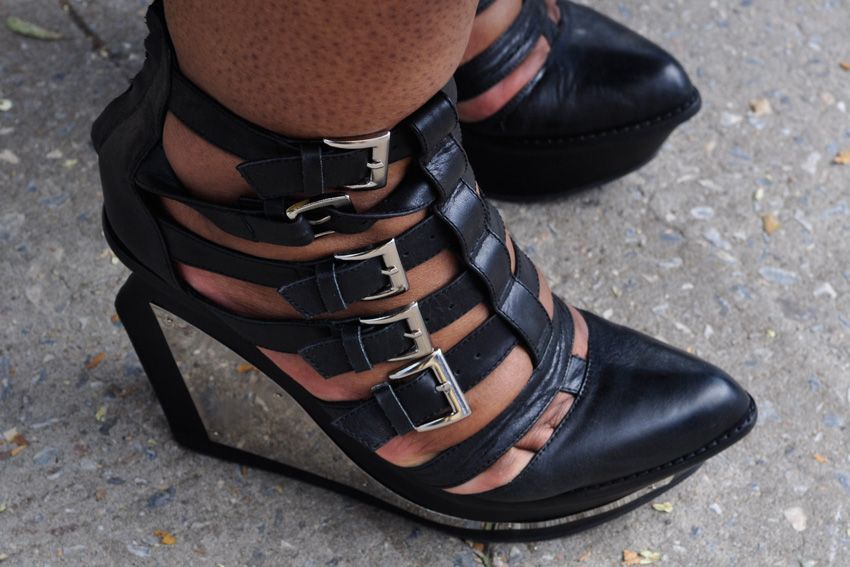 Christina had the Jeffrey Campbell Clinic wedges that I love. So cool.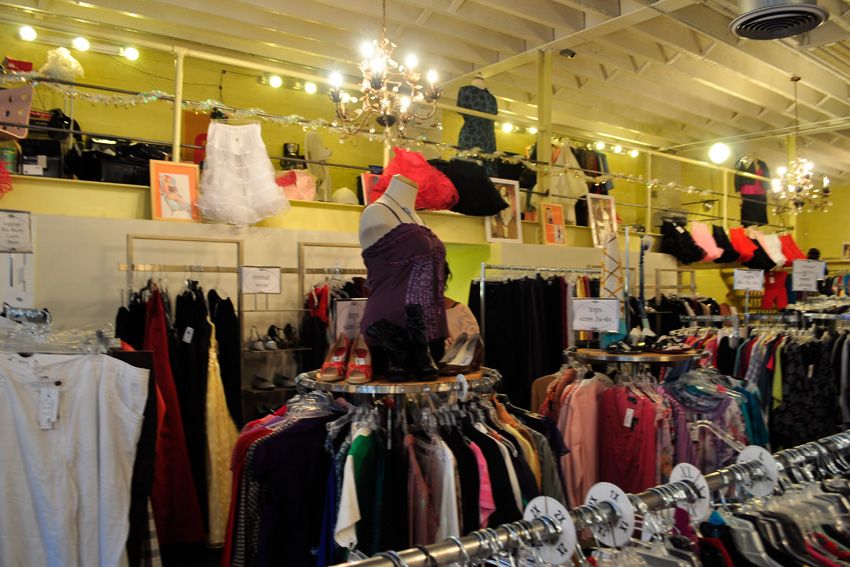 I was severely jet lagged by this stage and ended up falling asleep without meeting many readers which I feel terrible about. I just couldn't stay awake after 22 hours of flying a 6 hour delay in LAX due to a cancelled flight and the crazyness of my week before I even left Australia. It all just hit me like a tonne of bricks and my eyes were glued shut. Sorry to anyone who came to meet me, I know how rude it must have looked, me snoring on the sofa. Its kinda funny in a way...kinda.
We then had dinner at
Shake Shack
, a very popular burger place in Madison Square park, with a line that takes 45 minutes to get through. It's so so worth it though, the mushroom burger is beyond delicious, a fried mushroom with melted cheese inside.
Check out the
YFF Conference blog
for more updates from the event.