One of my all time favourite Australian labels was the Melbourne brand TV by Monika Tywanek & Ingrid Verner. TV had a strong cult following and even showed at Australian fashion week in 2009 (back when it was still called RAFW). I have featured the brand on my blog a lot over the years (
here
,
here
,
here
&
here
) and I was even lucky enough to go
behind the scenes
on one of their last look-book shoots with the still relatively unknown at the time Samantha Harris. They sadly parted ways in 2011 but the V in TV, Ingrid Verner, is back with her own eponymous label; Verner. Staying true to TV's heyday, Verner has those familiar playful prints and unique silhouettes that TV epitomised but it has moved towards a more quirky aesthetic, if that was even possible. I picked up this Verner dress at a recent sample sale here in Melbourne and its fast become one of my favourite pieces in my wardrobe. I can't wait to see what Verner do next.
Outfit details
Dress
Verner
Resin spike necklace
Kate Rohde from Edition X
Lilac cateye glasses
Bespecd Minsk in Lilac
Killer python resin bangle
Eat Me Do
Cat face bag
Fashiondacci
Neon fish socks
Gift
Glitter jelly heels
Juju glitter heels from
Topshop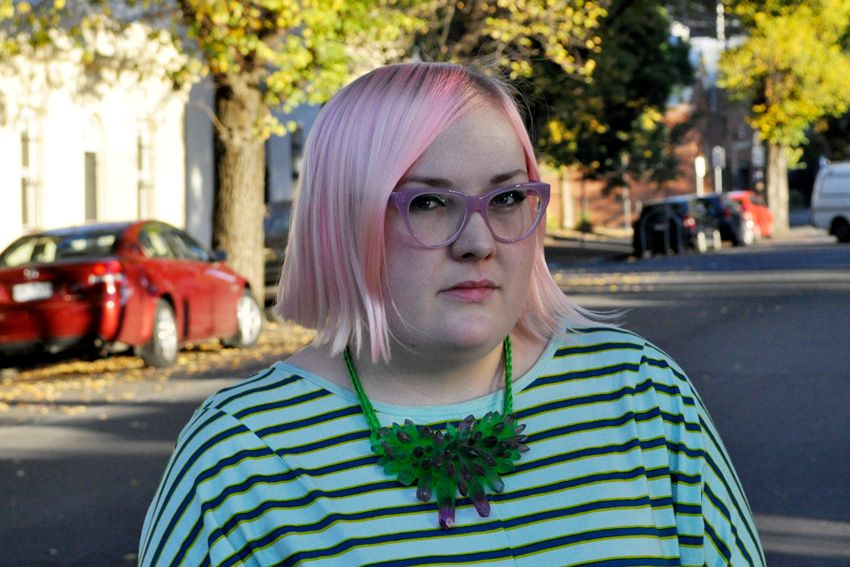 I am so in love with my new specs from
Bespecd
that the lovely Bespecd team sent me. If you're a glasses wearer then you'd know that finding glasses that you like and that are affordable is an almost impossible task so when I saw
Bespecd's amazing new season collection
full of so many frames that I loved all priced at $95 including prescription I was beyond excited. I chose the
Minsk in Lilac
but I was also tempted by the
Porto in midnight black
, the Nara in both the
rose pink
and the
speckled tortoise
and the
Treviso in white marble
, but pretty much all of them caught my eye and I'll probably end up buying a few more pairs very soon!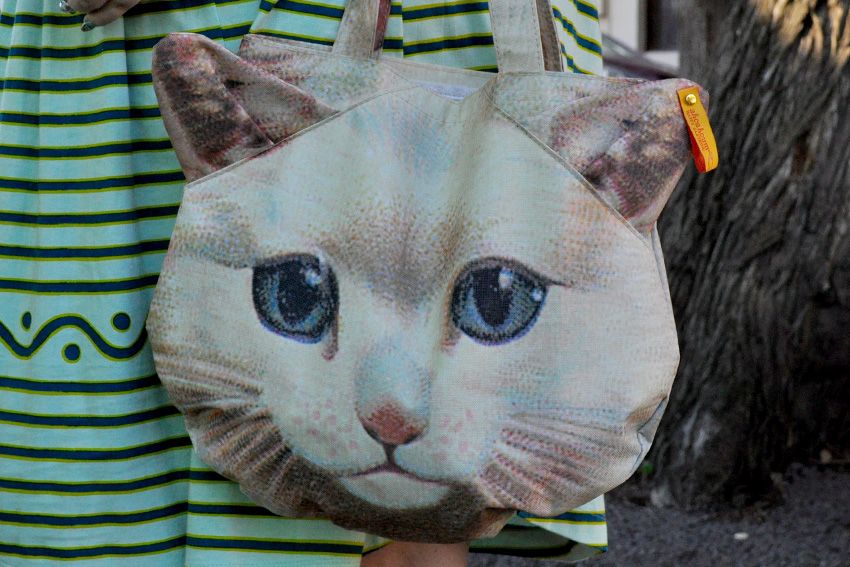 Getting in on the cat bag trend I picked up this beauty at
Fashiondacci
here in Melbourne. Fashiondacci have redesigned their online store so it's easy to navigate and this bag is
currently available
but selling fast. Cho kawaii!
My
Clara H Nails
are holding up well nearly 3 weeks in. Have you got your nails done with my
Fashion Hayley x Clara H Nails $50 deal
? Don't forget to instagram your nails tagging me @fashionhayley cos I wanna see the fabulous results.
I've been following local Melbourne jewellery label
Eat Me Do's
work for a while now as they've been growing and expanding their line. The label's offerings are all based on food, with
fruit
,
coloured popcorn
,
ravioli
and even
broccoli
turning up as colourful wearable and realistic jewellery pieces. When I saw the
killer python bangle
I knew I had to have it as it looked just like the popular Australian lolly plus its only $40!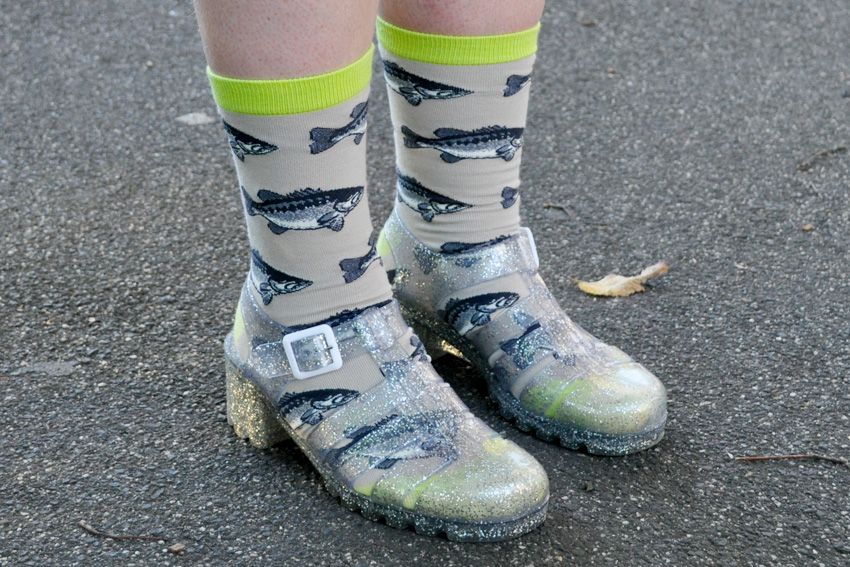 I have no idea where I got these cute fish socks from but I feel they were a Christmas pressie last year. I'm sooooo happy to finally have clear glitter jelly heels back in my possession. I have a fond memory of buying my first pair when I was 12. I saw them at my local Sportsgirl when shopping with my mum but they had sold out of my size and the Melbourne Central store was the only place that still had them. I begged and begged my mum for them until she was fed up and said I could go into the city on my own for the first time ever and buy them for myself. So into the big scary city I went, straight to Sportsgirl to buy my clear glitter jelly heels. Unfortunately I grew out of them in my teen years but I have never forgotten them, heck I
blogged about wanting a pair back in 2008
so to finally have a pair again is a dream come true. I got mine from
Topshop
but
ASOS
have them in occasionally too (they sell out fast).