I spotted this iridescent tote bag from across the street and rushed inside
Sportsgirl
to buy it. I've been in need of a new everyday bag that fits all my crap as well as my bulky SLR so finding this was a godsend. I've only seen iridescent clutches, and I really don't need any more clutches (just ask Henry) so the fact that this is a useful and practical tote as well as being iridescent is why I rushed to buy it. Whenever I'm out shopping with Henry and I spot a bag I like, his first comment is "will your bloody camera fit"? You see, if I wear a clutch bag Henry always ends up having to carry my camera and its his most hated thing in the world (well you'd think so at least with the way he complains about it). So you could say this bag is a relationship saver too.
Outfit details
Leather biker jacket
Vintage from
Vintage Sole on Brunswick St
Pleather peplum top
River Island from ASOS
Illuminati pencil skirt
Freak of Nature from ASOS
Melting Chanel logo necklace
Fashiondacci
Lilac specs
Bespecd Minsk in Lilac
Iridescent tote bag
Sportsgirl
only $39.95 (looks like its not online yet, it was new in store today)
Black lace frill socks
Sydney's China Town (similar
here
)
Black biker boots
Old season ASOS (similar
here
,
here
&
here
)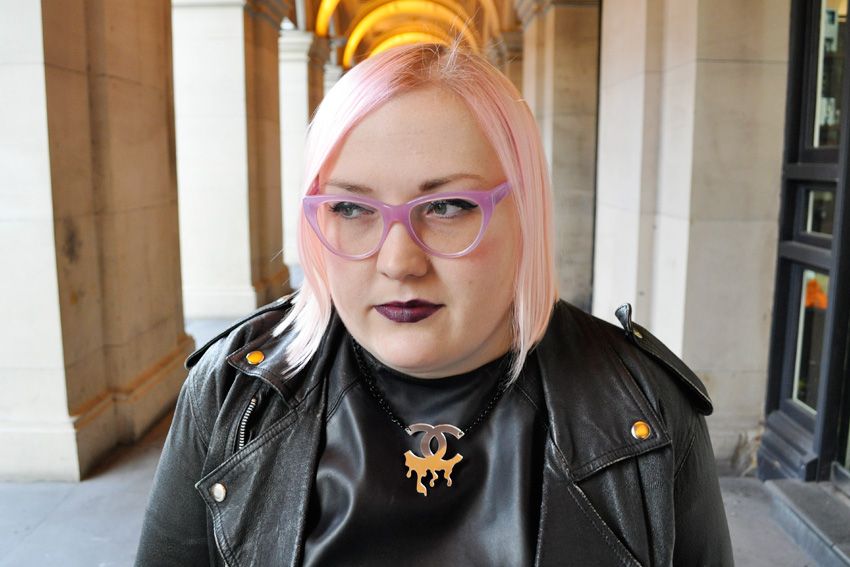 Arggg I hate all my flyaway hairs, anyone have any tips for how to control them and stop them from happening? My hair is so fine and there isn't much of it so I really don't need these breakages. My B
especd
glassed have been getting so many compliments which is a first for a pair of prescription specs for me so I couldn't be happier with them. The melting Chanel logo necklace from
Fashiondacci
reminds me of things I'd see on the streets of Harajuku. It's also rather ironic seeing as my style is the opposite of that old Coco Chanel quote "Before you leave the house, look in the mirror and take one thing off".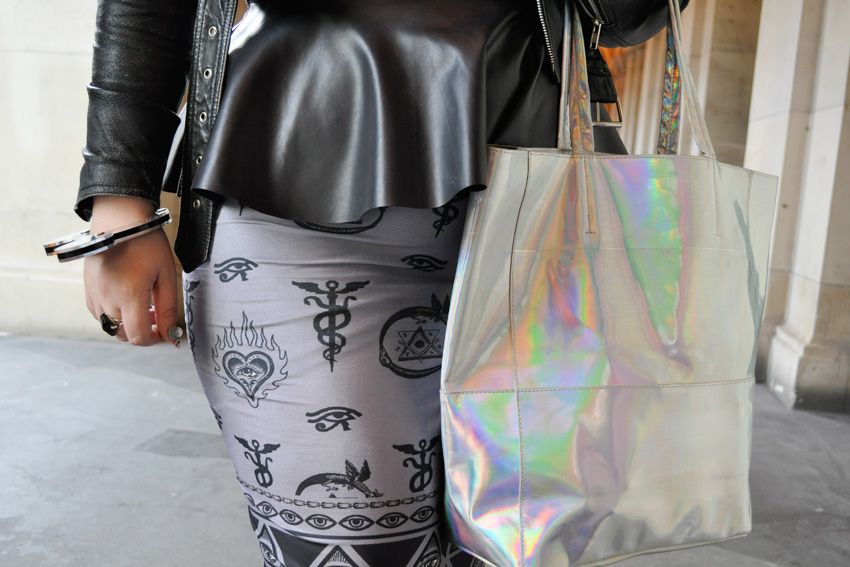 The
Freak of Nature skirt from ASOS
reminded me of prints I would wear in the 90's, in particular these popular singlets that I remember every teenage girl having. Thus I couldn't pass up getting the skirt although I worried about sizing but the 14 fits me perfectly.
Look how awesome the iridescent nature of this tote bag is. So much metallic rainbow goodness.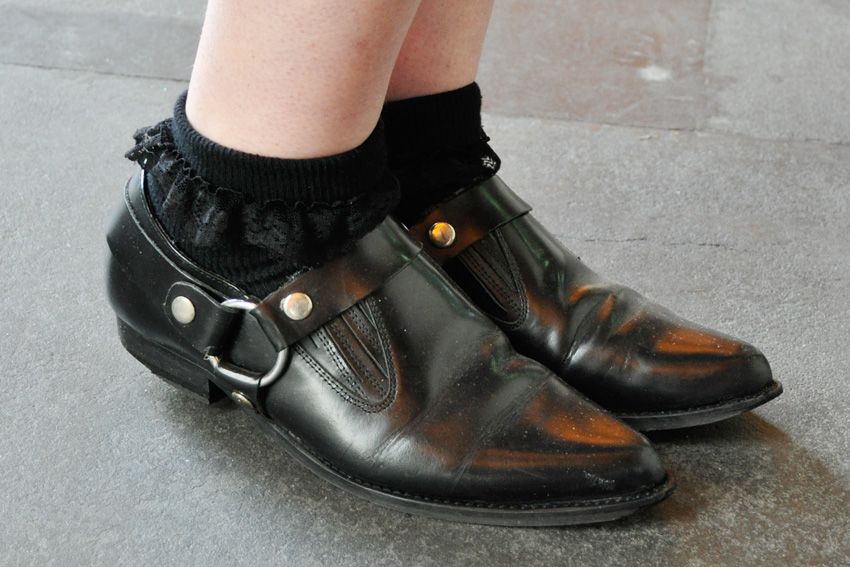 These ASOS biker boots are a few seasons old but are proving perfect for the rainy weather Melbourne has been having.
Shop the look!!!