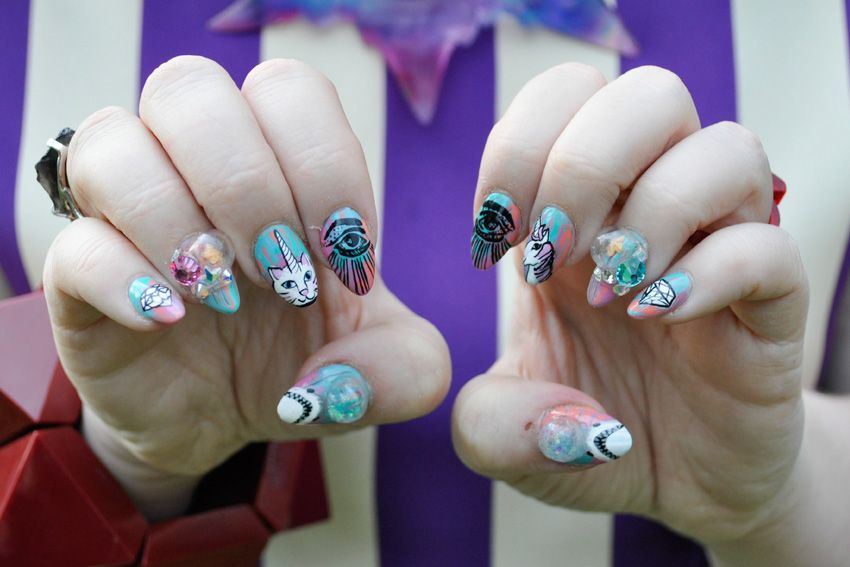 Y'all know I love
Clara H Nails
by now but with every visit my love grows that much stronger. Why? Because every time I leave her salon I leave with something completely unique and totally beyond my imagination This trip I left with these crazy fun sea punk, tumblr, 90s rave and surf culture nails complete with a unicorn and a unicat! Oh and HANDMADE bubbles! Seriously, if you've seen my
video
you know that Clara is one crazy talented lady.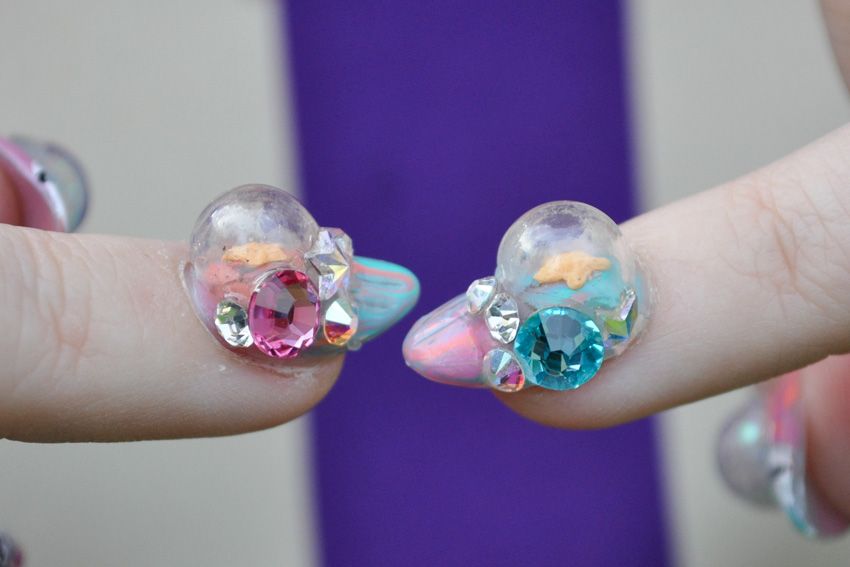 Here are the aforementioned HANDMADE bubbles with a HANDMADE starfish sitting inside = mind blown.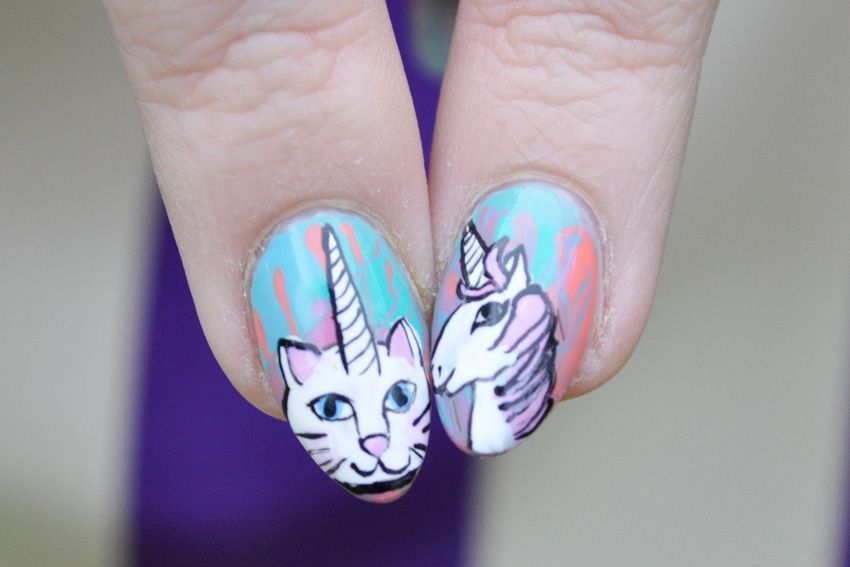 Unicat and Unicorn, I die!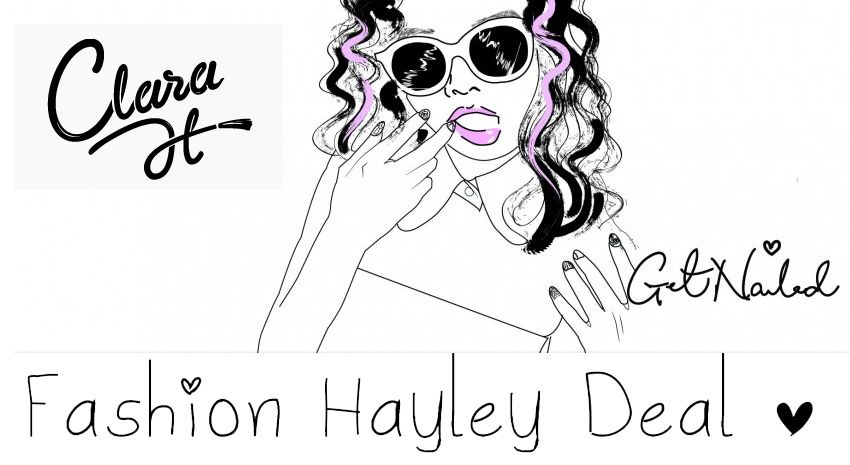 Its baaaack, yes that's right the popular
Clara H Nails
x Fashion Hayley Deal is back for y'all to get your nail art on. Kawaii nail art for all!!! First time customers who quote 'Fashion Hayley's Nails' and also like Clara H Nails on
facebook
when making an appointment through phone or email get ANY (that includes my set) hand painted/customized set of flat nail art at a flat rate of $50 which is a crazy amazing price because Clara charges anything from $70-$150 for my type of nail art depending on the design.
*Terms and conditions apply of course*
1) Customers can email their theme to Clara or pick a ready/previously done design at the salon. If they don't have a theme up till the point of the nail service, after the 1st initial hour, Clara will charge $30 from the next hour onwards. Key here is homework and research (I recommend checking out pinterest or
this blog
from Japan). They can consult Clara for ideas via email prior to the service.
2) 'The Deal' does not include crystals, embellishments, 3D art or any extra services on the menu. Although they can be opted for at a very reasonable price.
3) When making the booking first like Clara H Nails on
facebook
(proof required) then 'Fashion Hayley's Nails' MUST be quoted over the phone or on email. If not, the services will be charged at regular prices.
4) Promotion ends 31st May with very limited slots available.
To make an appointment
phone 0401528289 or
email
Clara directly
ask@clarahnails.com
Salon Address:
321 Chapel Street, South Yarra, Vic, 3141. Strictly by appointment.
Follow
Clara H Nails
Blog
,
facebook
,
twitter
and
instagram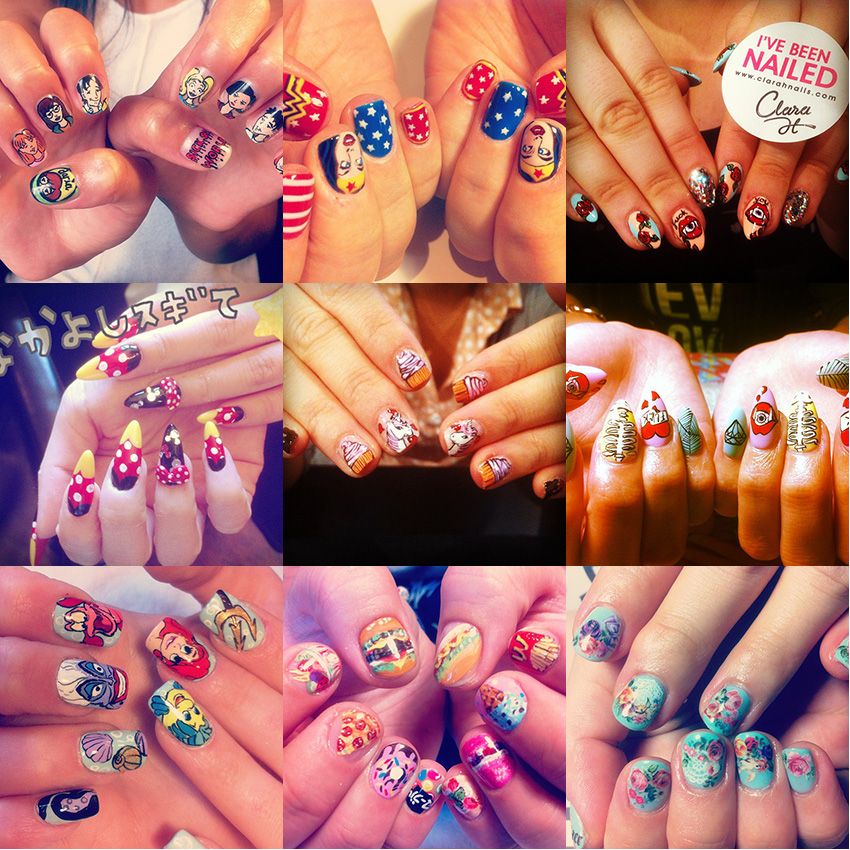 Some recent designs from
Clara H Nails's instagram
to get you inspired. I'm loving the Wonder Woman set....and the Daria set...and the junk food set...basically all of them xoxo