At 10am on Saturday morning I got a phone call saying I was invited down to the
TV
AW09/10 Lookbook shoot with Ryan Lobbo Styling, Nick Blair photographing and Samantha Harris modelling and would I be interested in coming??? Hell Yes I said as I raced to find a taxi as fast as I could. I'm so glad I did go down even if the night before I was out dancing till 3am with
Yvan
. I mean how beautiful is the collection? Not to mention the model, Sam, she was so perfect for this shoot, she was flown down from Sydney just for TV! The designers, Monika and Ingrid were very hands on at the shoot giving each look their own personal eccentric touch with a bit of flurro rope here and an improvised turban there. Please excuse my blurry photos, I only had my happy snap camera on hand.
The clothes on the rack waiting to be shot.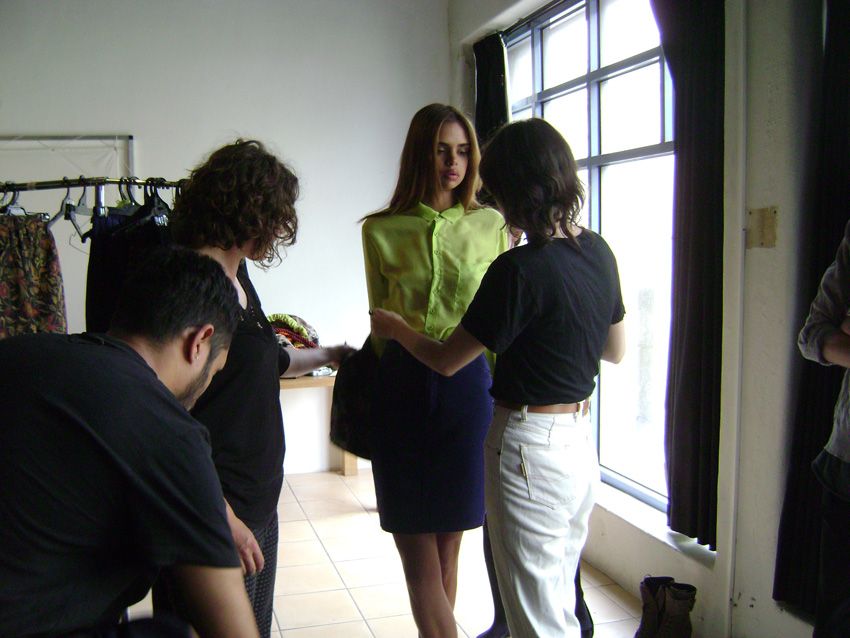 Ryan, Monkia and Ingrid fuss over Samantha.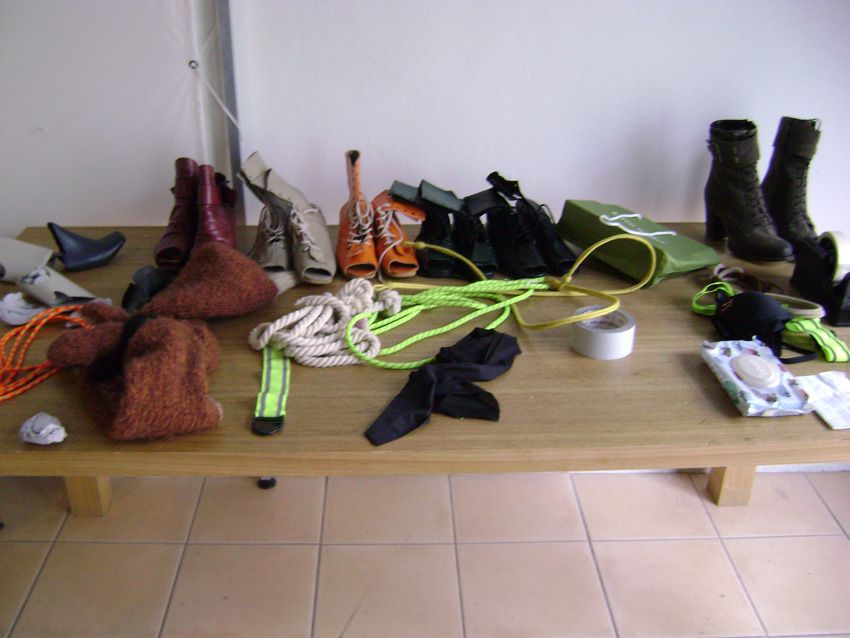 The accessories table.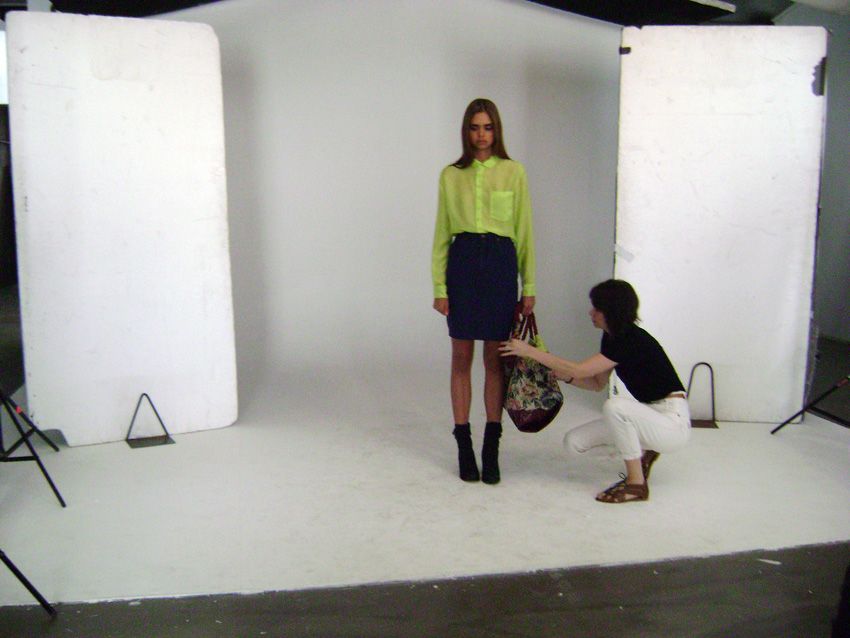 The bag gets poufed to perfection.
Amazing boots used in the shoot from Zomp.
Scott (my old assistant) gets to work ironing.
Sam rocks the fox.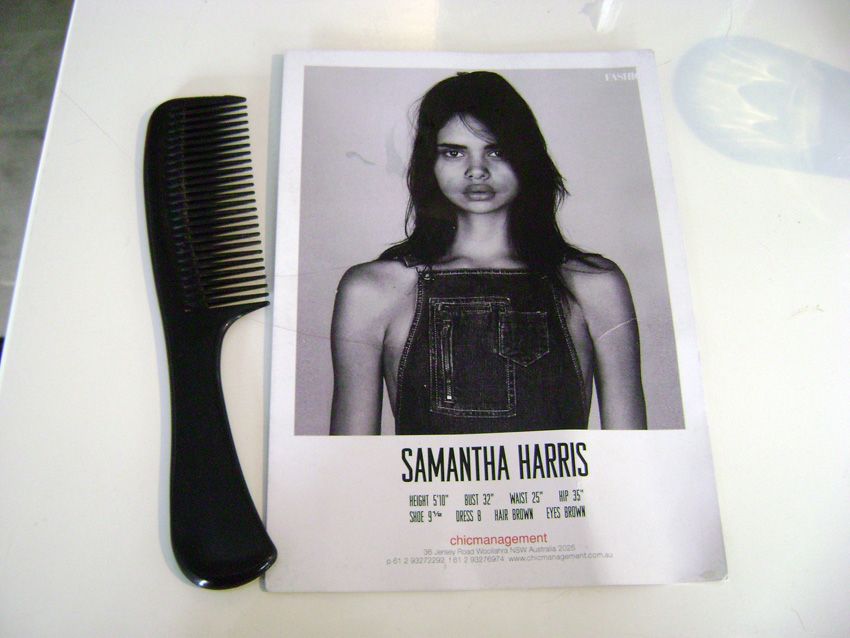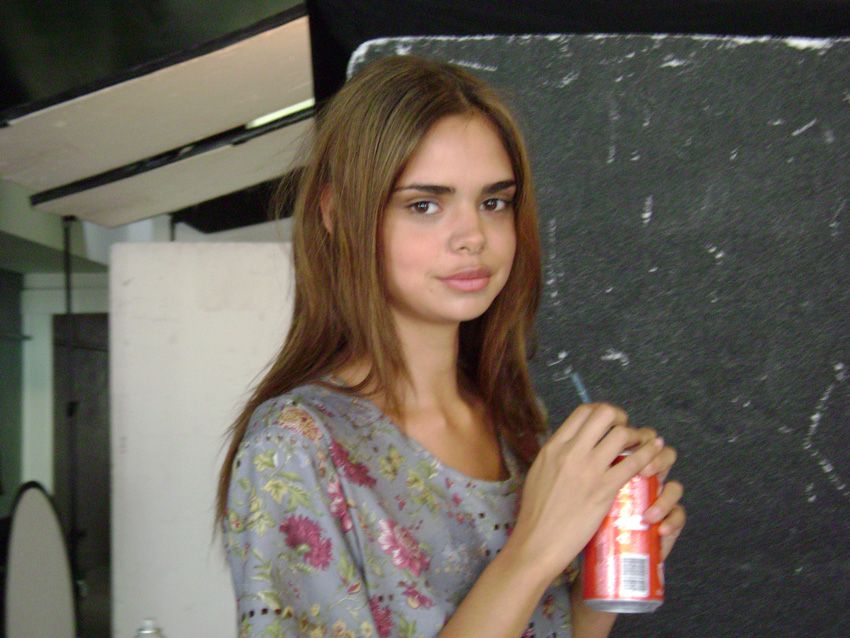 Strikingly beautiful Sam enjoys a cold can of coke.
Decisions, decisions.
Work that floral jumpsuit.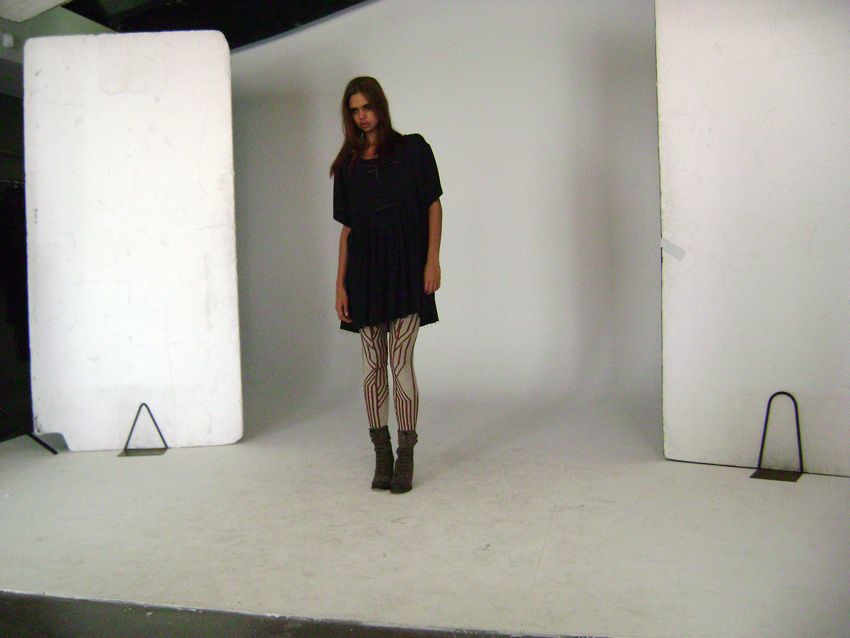 The black dress that I am so going to buy, it has laser cuts in it that can't be seen in my bad photo.
Awesome winter coat which can be worn like this or belted.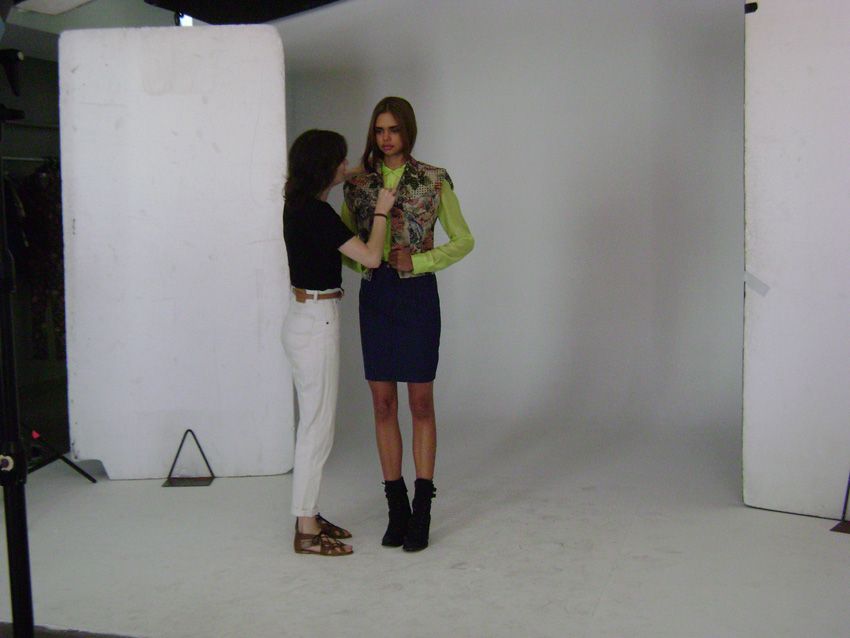 Final adjustments.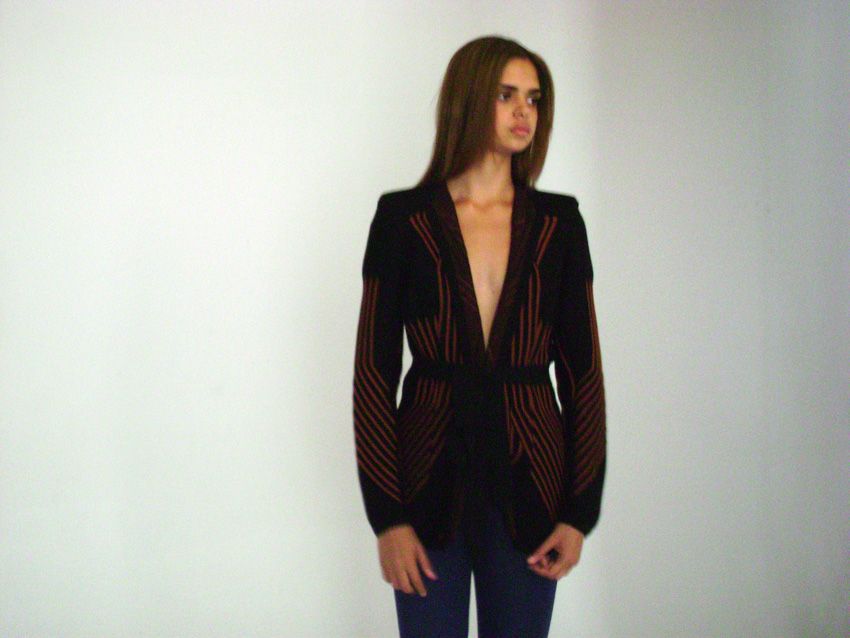 Loving the boulder shoulder and that pattern.
I had such a great day observing the shoot and helping out when I could. TV is one of my favourite labels and to see what they have created for Winter 10 was amazing, they have really outdone themselves and come up with a beautifully executed winter collection full of must have pieces to lust after.