I wore this the other night to a RMIT fashion graduate pop up shop opening in the city. I've been eager to play with the proportion and shape of my new
Gorman
polka dot raincoat and what better way than with a vintage velvet midi skirt and a polka dot crop top? I'm loving the mix of textures, lengths and shapes in this outfit not to mention the double polka dot. I'm wanting to experiment more with my style now that I'm back in Melbourne, push the boundaries a little more as I'm feeling really inspired.
Outfit details
Polka dot raincoat
Gorman
Polka dot crop top
Vintage from Kinji in Harajuku for Y800
Velvet midi skirt
Vintage from
Savers
for $9
Iridescent tote
Sportsgirl
I've been loving the exposed midriff look for a while and as a plus size girl I don't see anything wrong with rocking the look. If you've got the confidence then go for it is what I say!
When I wrapped the jacket around my waist Henry said it looked like I had my period and was hiding a stain...not exactly the vibe I was going for - think 90s hip hop babe mixed with Harajuku hipster.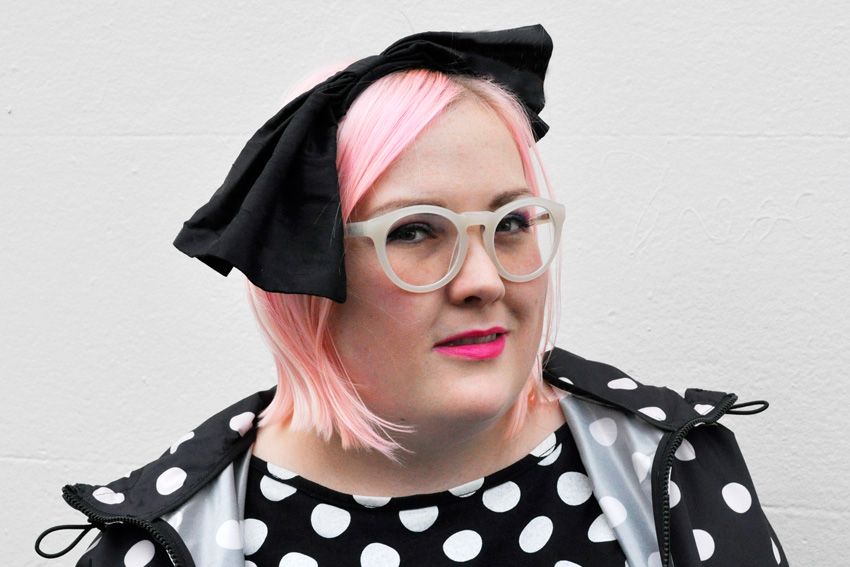 I got a lovely surprise package in the mail late last week from the team at
Bespecd
. It was out of the blue and seriously the best surprise as they sent me not one but two new pairs of glasses - the exact ones I had been eyeing off! I now have a whole specs wardrobe - I'm on my way to
Lee Lin Chin
glasses status - a pair for every outfit. So happy you guys
☺
♥♥♥
White glasses
Bespecd Treviso in White Marble
Hair bow
Hopeless lingerie
(old season)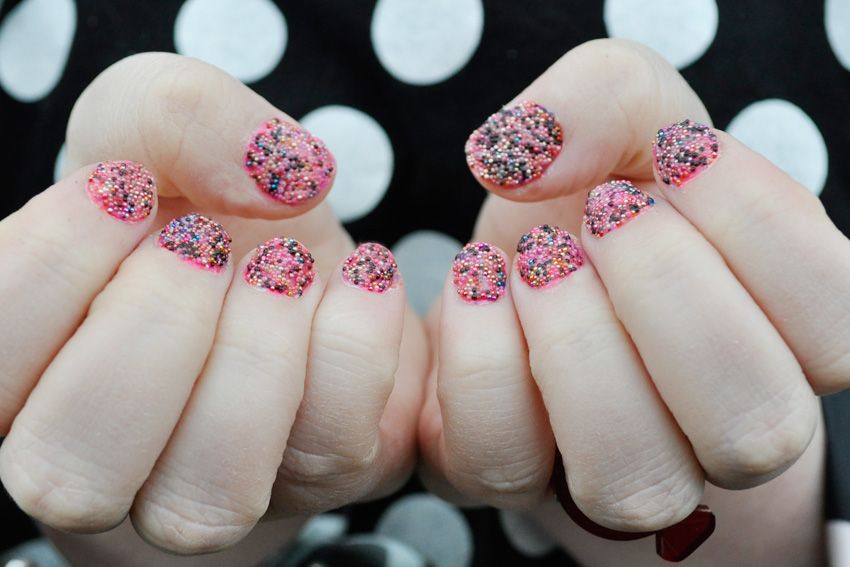 I saw these nail art sprinkles at Sportsgirl and just had to try them out because omgosh chocolate freckles nail art - how cute!!! I followed their instructions (
found on their blog
) of using a base coat of nail polish, dipping your nail into the sprinkles and then letting dry before applying a topcoat. Well I'm not very happy with how long that method lasted, not even 24 hours without major major major chips. On my instagram
Redvelvetrosie
suggested using nail glue rather than nail polish and I think I'll try that next time.
Nail sprinkles
Sportsgirl
Glitter jelly heels
Juju from ASOS
Shop the look!!!