The fashion scenes in Sydney and Melbourne are so vastly different that it's hard to put into words, especially ones that wont offend anyone. To put it simply Sydney is where the business end of fashion is and Melbourne is where the creativity and passion is. In Sydney fashion events are heavily micromanaged PR exercises with all the glamour and glitz that you could imagine, sponsorship and branding everywhere and everyone leaves with a goody bag. An event isn't an event without some type of spectacle or a harbour view. While it is true that Melbourne has the same style events (although rarely to the glitzy level that happens in Sydney) Melbourne also has a thriving underground fashion scene, which I can only attribute to the cheaper rents of everything from studio spaces to shops, not to mention supportive boutiques and galleries who nurture and support young talent without the super high overheads you have in Sydney. That's not to say creativity in fashion doesn't happen in Sydney, of course it does, but the scene is either smaller or less open and friendly than Melbourne's as I never encountered it on nearly the same level as I do here. There are some great things happening in both cities, but
Centre For Style
, a new shop which launched in Melbourne this week just would never happen in Sydney and Sydney is all the poorer for it.
Centre For Style
is the brain child of RMIT Fashion graduate Matthew Linde, the aim of of the store is to give new and up and coming designers a space to exhibit and sell their wears, especially those who are yet to be jaded by the fashion system. Creativity is at its core, the store doesn't operate on a seasonal basis but rather a conceptual one. Graduate collections share rack space with more established labels with a few cult Melbourne labels thrown in for good measure. Matthew has big ideas for the space, expanding the list of designers to feature some international talent, guest exhibitions and a soon to be launched online store.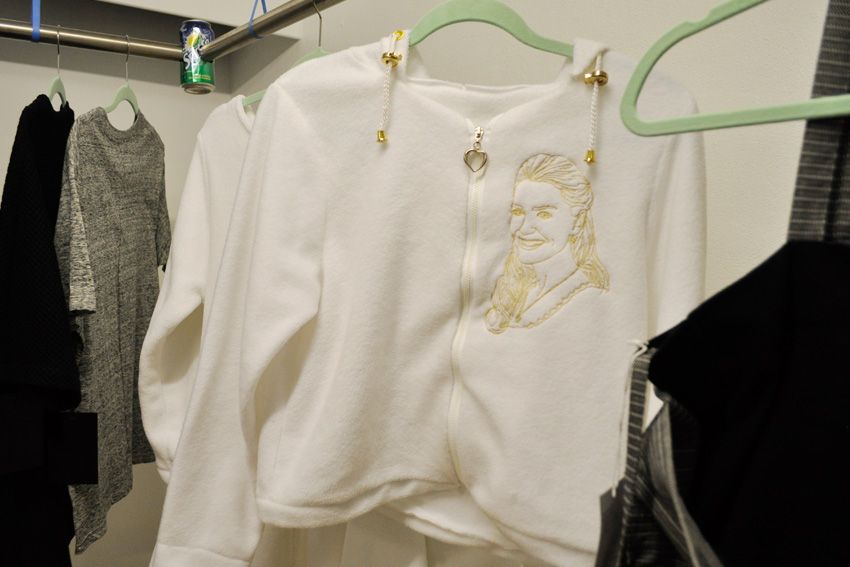 Labels include Blake Barns, Pagaent, ffixxed, POC, AFTRS/Dolci & Kabana, Hamish Munro, Hugh Egan Westland, Inside/Outside, Jocelyn Tribe, PAULINE, Rare Candy, Sally Edwards and Matthew Linde's own collection.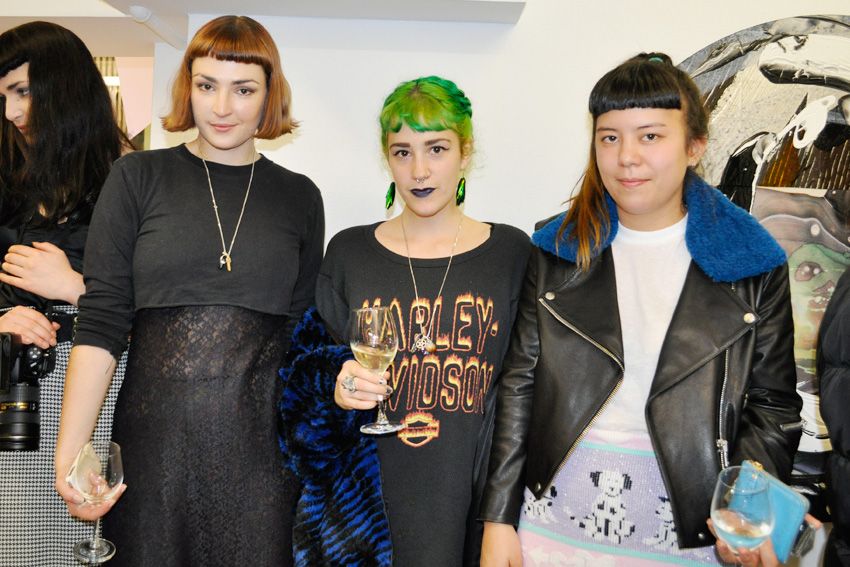 Style to inspire, my eyes didn't know where to look. After feeling like the odd one out for the past few years it was amazing to be in a room full of people who dress crazier than myself. In a way it's a little disheartening going from being the kooky crazy person to essentially the most boring in the room, but now that I'm challenged and feeling inspired again who knows where I might go?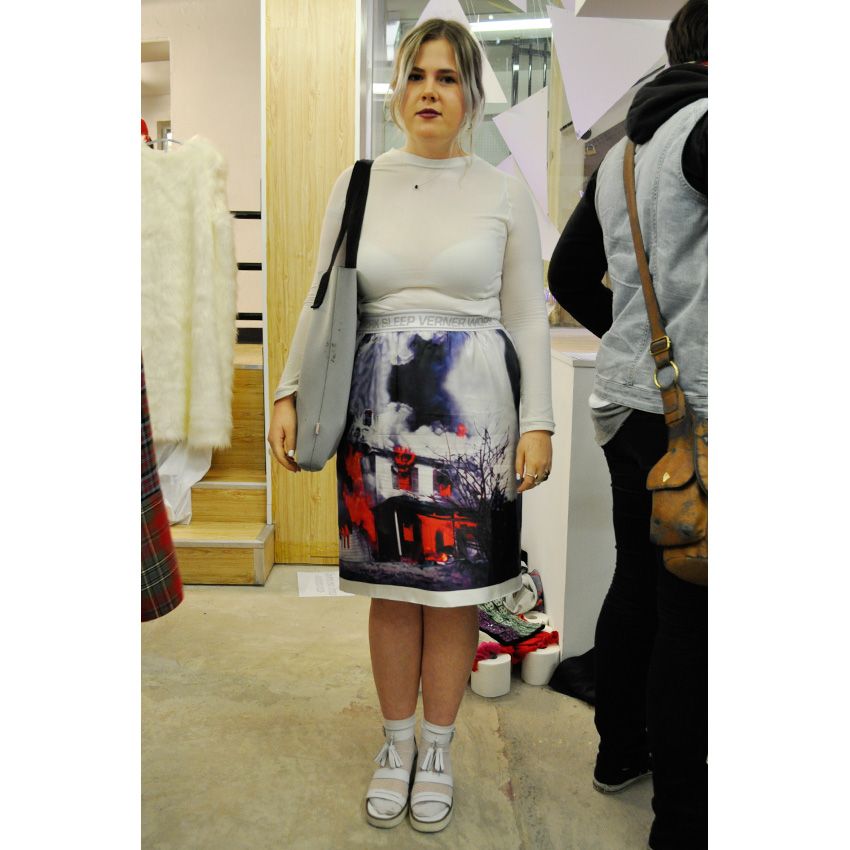 I noticed a lot of white flatform sandals going on plus a lot of people supporting local Melbourne labels with the above outfit comprising of a
Verner
skirt and a
Witu
bag.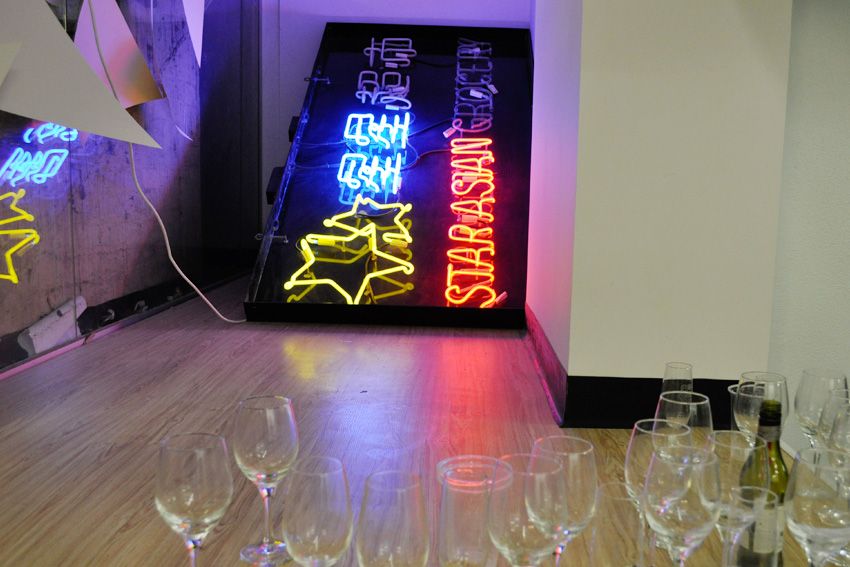 The shop is located in the Capital Arcade in a basement that was once an Asian grocery, my old local actually. I would stop by on my way home to pick up udon noodles, kimchi and meiji chocolate but now just the neon sign remains.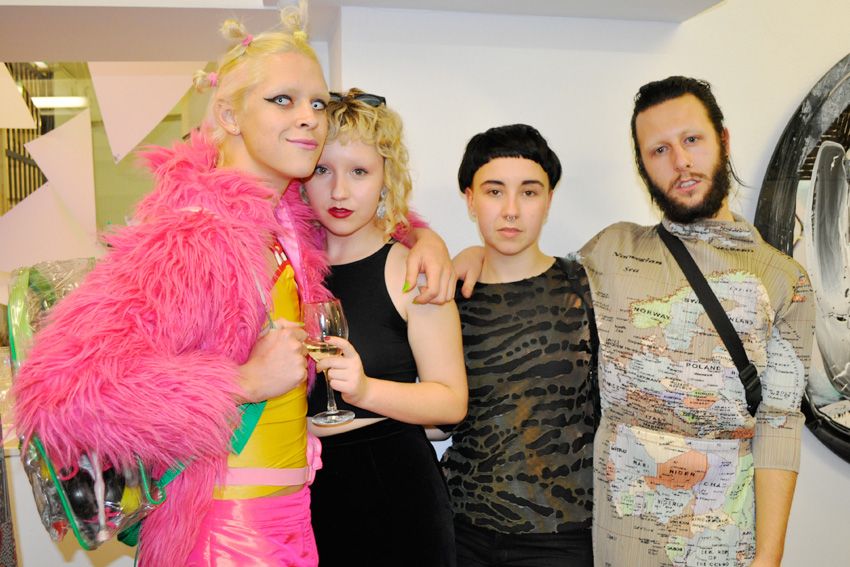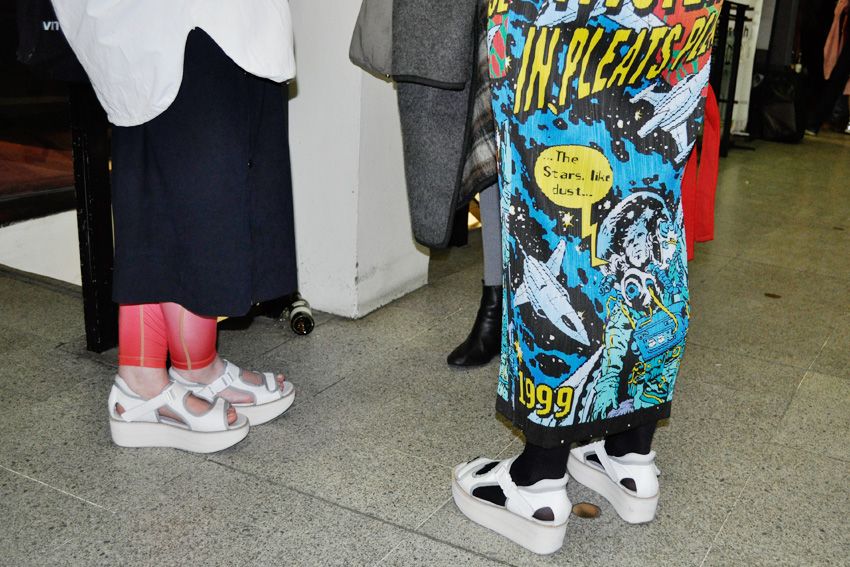 PAM white flatforms
and an Issey Miyake skirt.
Chanel logo nails.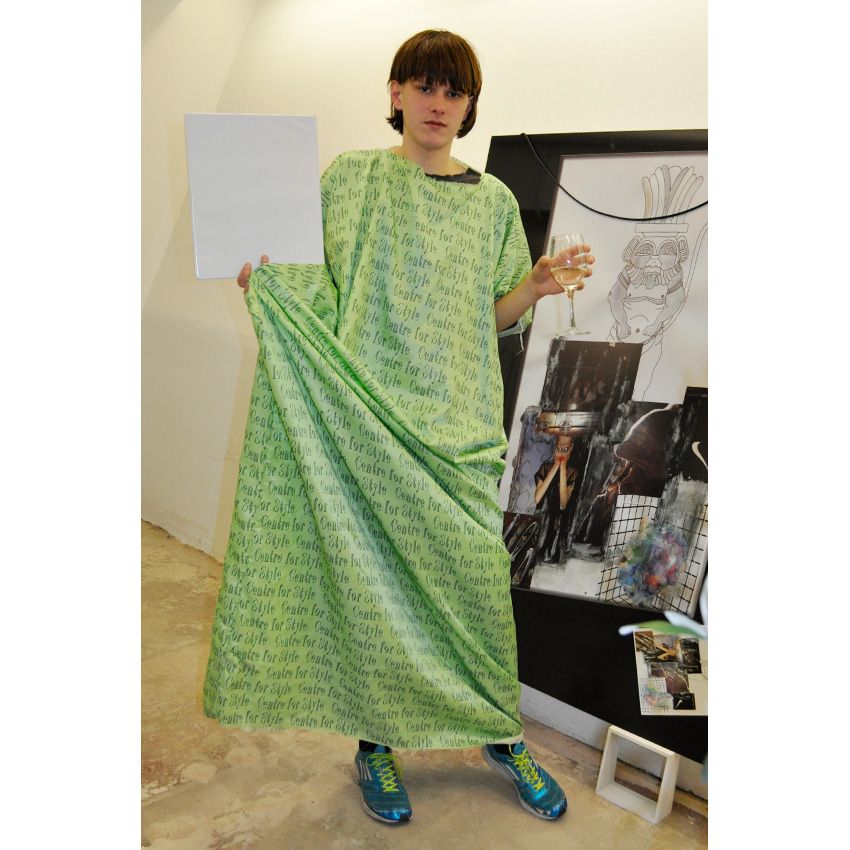 Centre For Style
store uniform.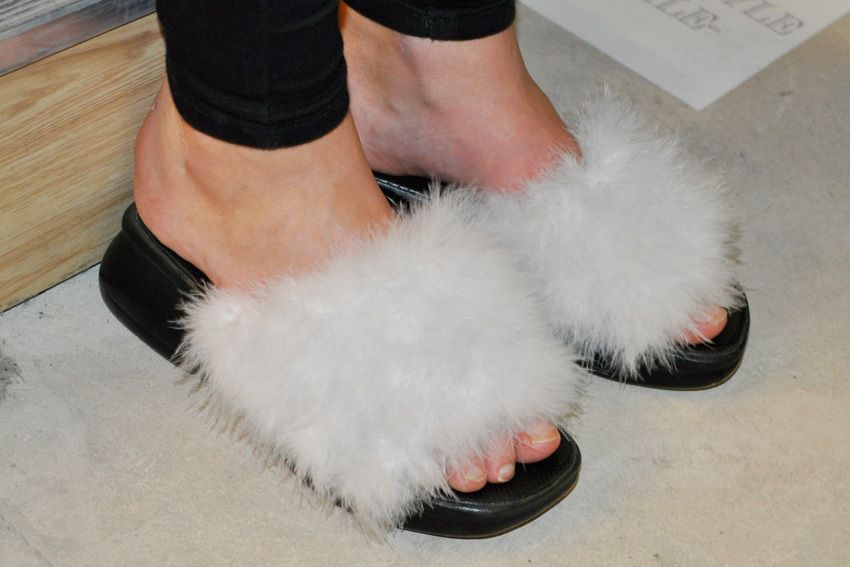 Fluffy sling backs.
Ok for some reason I always say Batman when I mean to say Bart Simpson, it has caused a lot of confusion recently. I think it might be my brain confusing the Bartman rap with Batman?
White nike heels.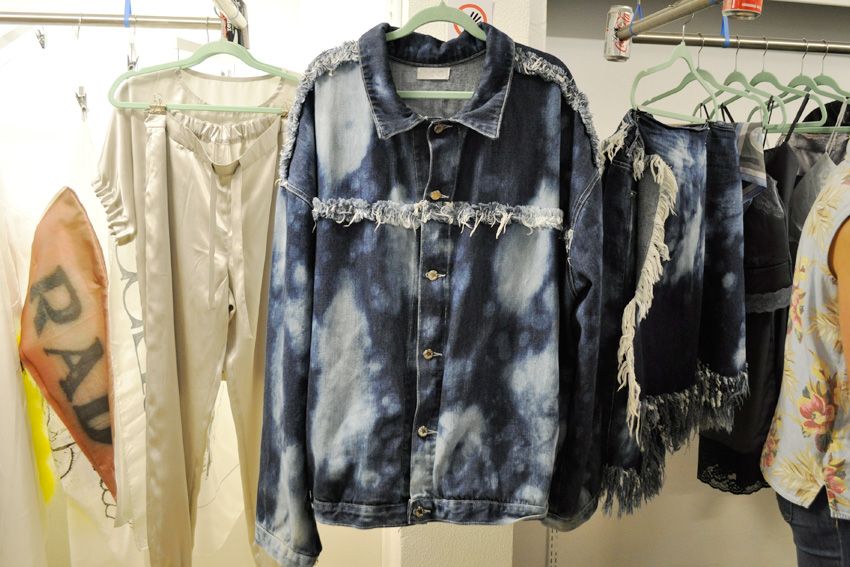 Cult Melbourne label POC denim on show.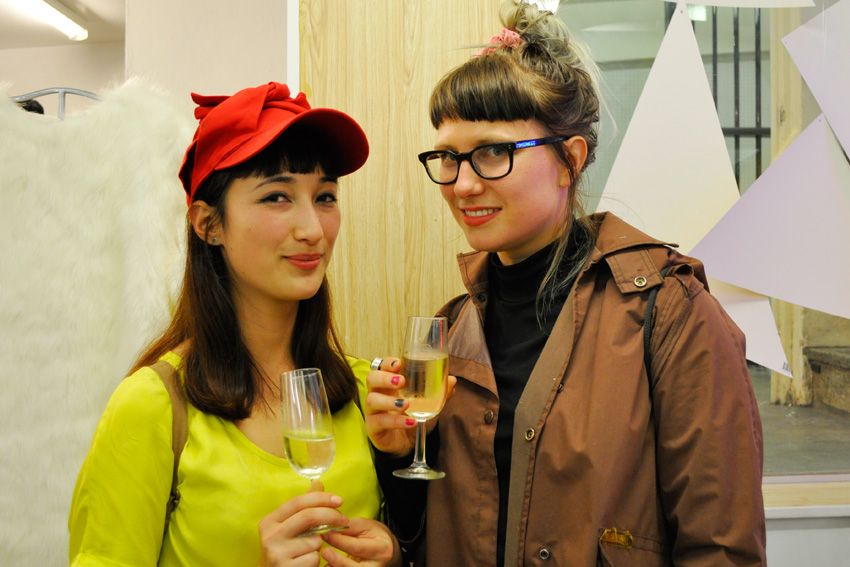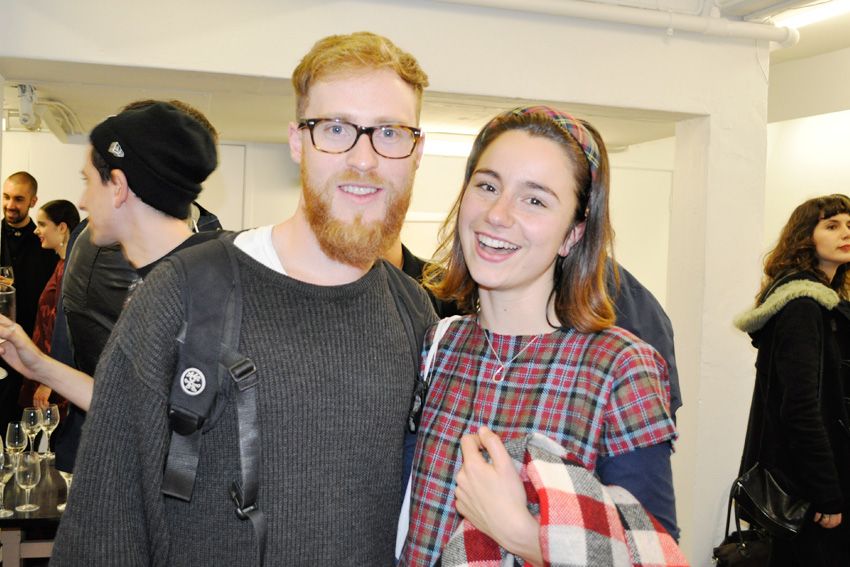 It was good to see fashion illustrator
Leo Greenfield
again who you may remember from
this blog post
a few years back. Recently Leo collaborated with the NGV during LMFF illustrating their archive fashion collection., everything from John Galliano, Azzedine Alaïa, Karl Lagerfeld, Comme des Garçons and Pierre Cardin to locals Akira Isogawa and Toni Maticevski.
Margiela for H&M bra bodysuit next to the tongue in cheek Dolci & Kanana print dress by AFTRS/Dolci & Kabana. Talk about juxtaposition!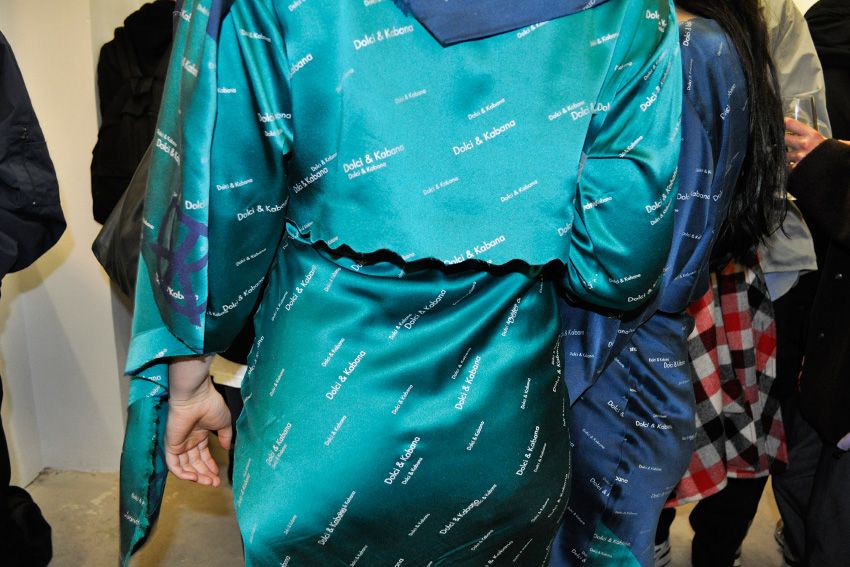 Centre For Style
is located in the Capital Arcade 113 Swanston Street.
Open
Tues-Fri 10am-6pm Sat 12pm-5pm Closed Mon/Sun
A visit is must if you're in town xoxo