It's been so much fun rediscovering my old hood, Fitzroy. I grew up in and around Fitzroy, Carlton and Brunswick (we moved a lot when I was a kid) and while a lot has changed it's nice to see not everything has. I love the people watching and cute new cafe's that have popped up down the Gertrude St end of Brunswick St and popping into the lovely boutiques that line the street in every direction. Strolling down Brunswick St after brunch today the polkadot raincoat above caught my eye in
Gorman's
shop window. I've wanted a polkadot raincoat ever since I could remember so I dragged a reluctant Henry in and promptly bought the coat. I love the a-line shape of the coat, it goes perfectly with my new gingham smock dress from
ASOS
that got a lot of
instagram
love when I wore it last week.
Outfit details
Gingham dress
ASOS
Polkadot raincoat
Gorman
Black tights
Berlei
Iridescent tote bag
Sportsgirl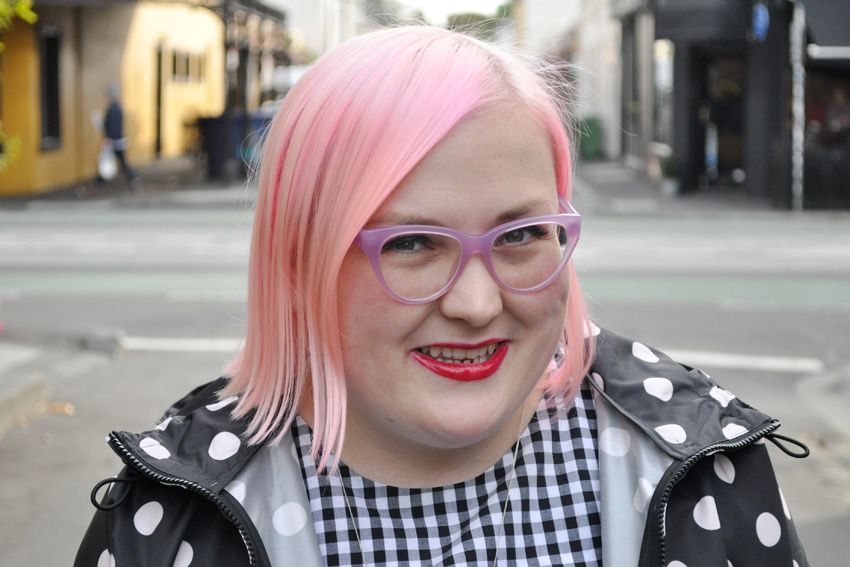 I've been wanting to try out the hyped
OCC Lip Tar
's but as they're virtually impossible to get a hold of in Australia when I saw that
Sportsgirl
were doing something similar (albeit with a much much much smaller colour range) I immediately picked up two colours, my favourite being the red above.
Lip tar
Sportsgirl
Paint The Town in Red
Specs
Bespecd Minsk in Lilac
I will always cherish this lovely locket by my friend Chris which is an anatomical heart that opens up to reveal a photo of Henry and I. It's my go-to necklace when I'm after something small and delicate to finish my outfit rather than my usual big and bold pieces.
Necklace
Corky Saint Clair
Anatomical heart locket.
OMG if you want to do yourself a favour buy these boots right now! These are the most comfortable boots I've ever owned. I ummed and ahhed about buying them for so long I almost missed out in my size, so glad I finally got them. So good for Melbourne's famous four seasons in one day as they're essentially gumboots when it inevitably rains you won't end up with soggy wet socks.
Chelsea boots
Juju from ASOS
Shop the look!!!