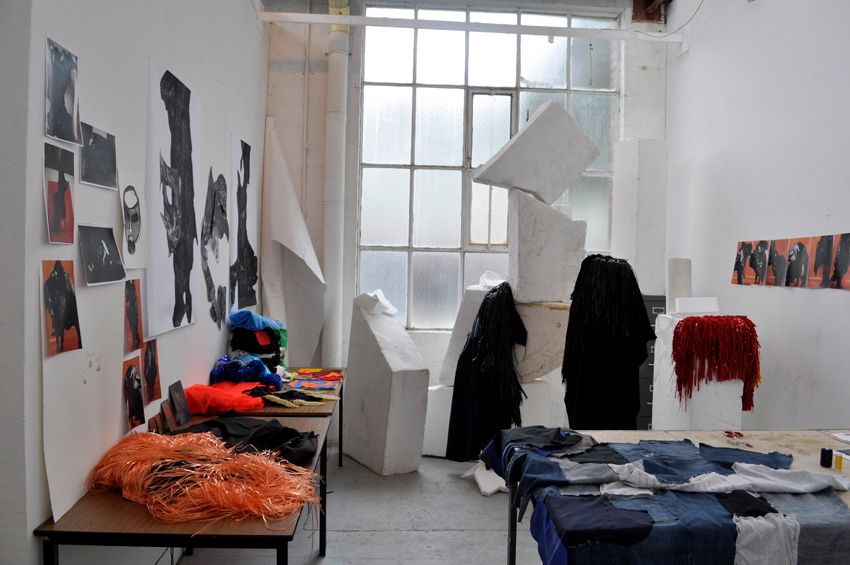 Walking into
Leo Greenfield's
studio at the VCA is like walking into fringing heaven for me the lover of all things fringed. Blurring the line between fashion and art Leo's creations exemplify the idea of fashion as an artform. Studying sculpture at the prestigious Victorian College of the Arts (I once attended studying photography but I kinda hated it, ha) Leo's creations are destined for the art galleries of Melbourne and not the runways of Paris, but that doesn't make them any less "fashion". The idea is to exhibit them stacked up as fringed cape totem poles, almost like fashion gods with accompanying photoshoot collages. I really identify with Leo's work as when I was at art school my work was always about fashion and how it relates to art and society as a whole. I sometimes miss the art world but artists like Leo who blur the line between art and design inspire me on a whole other level.
Leo kindly invited me to his studio to see his work in person and for an impromptu fashion shoot with fellow student Molly as the model.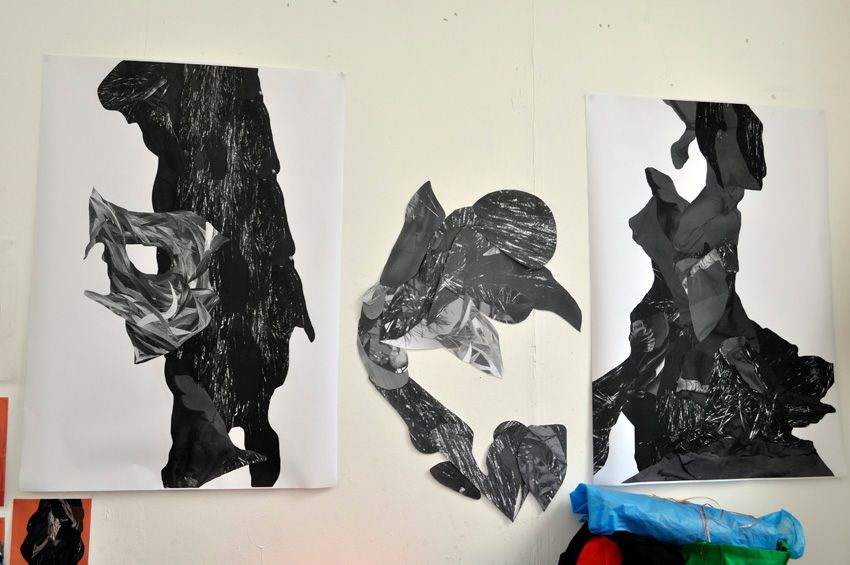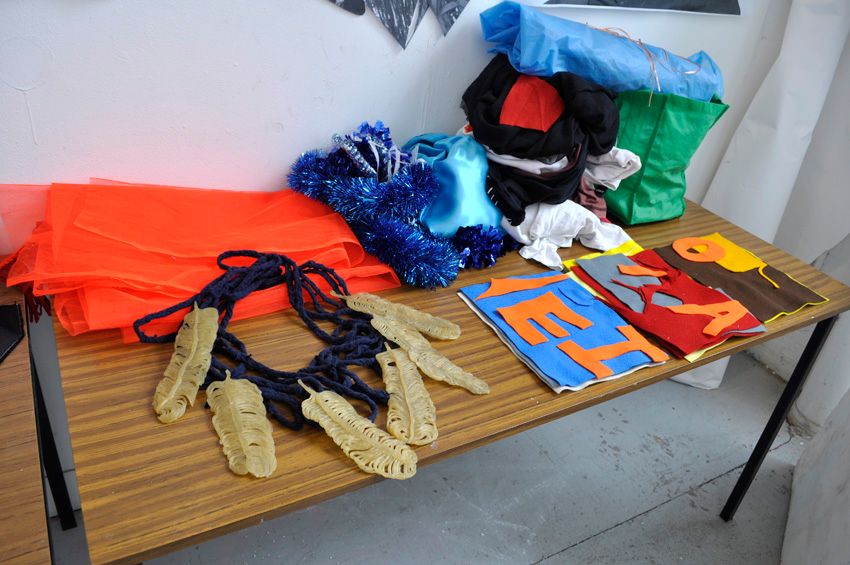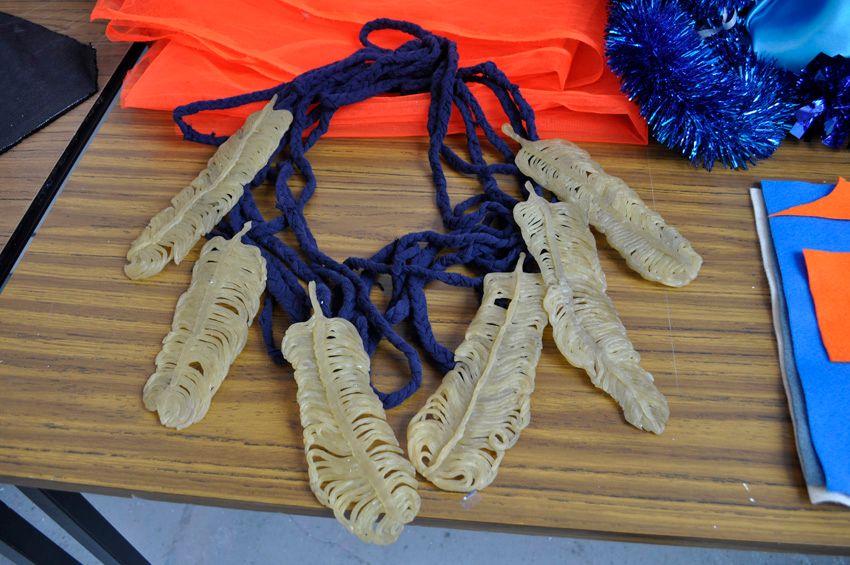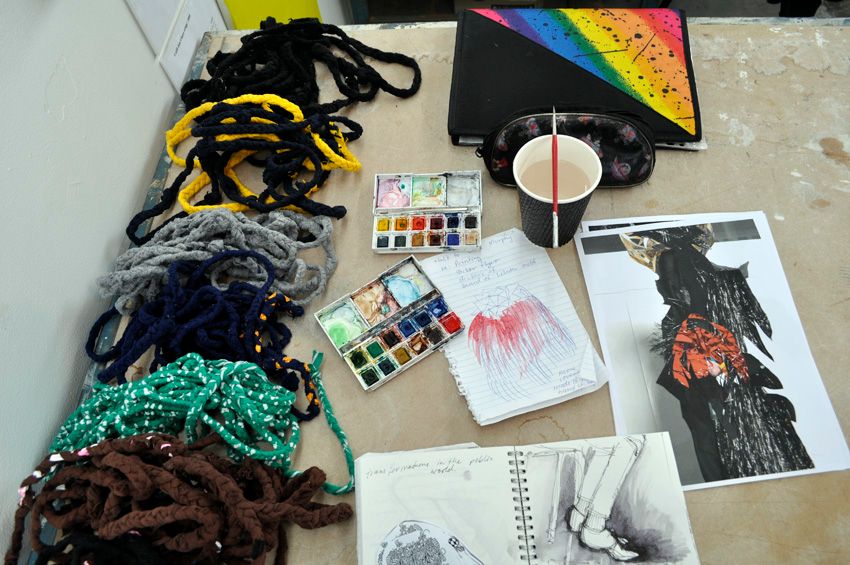 Leo is also a fashion illustrator and has beautiful sketches of street fashion on his
blog
.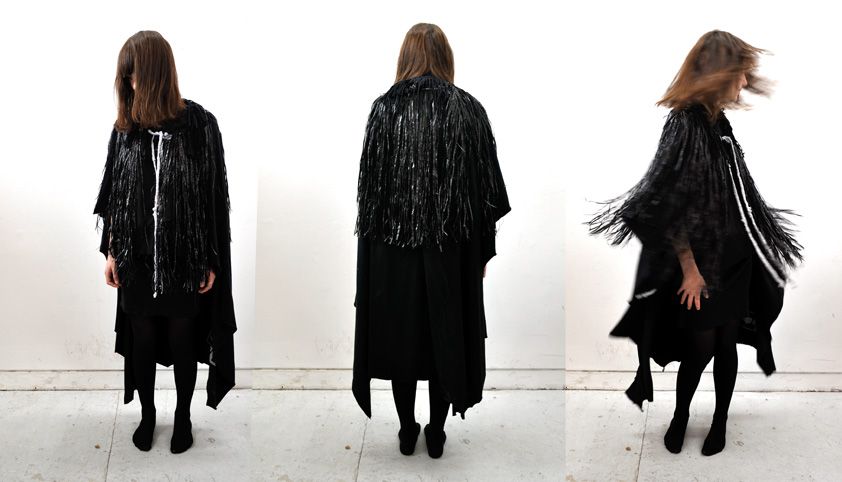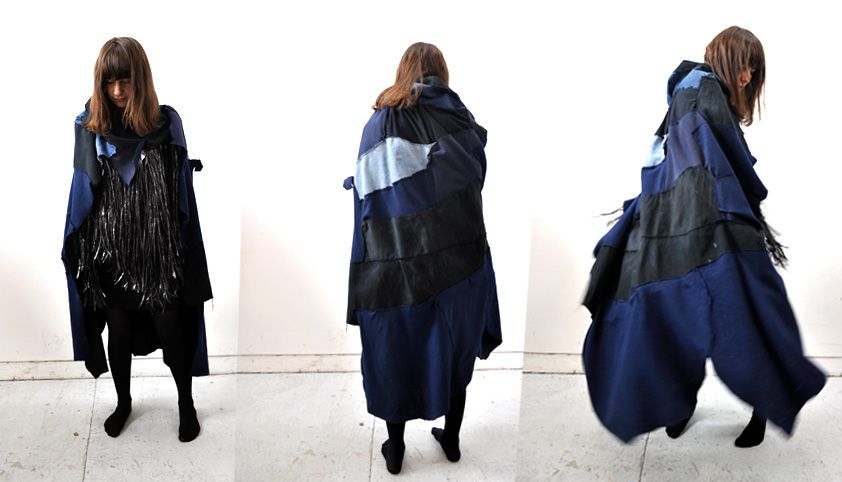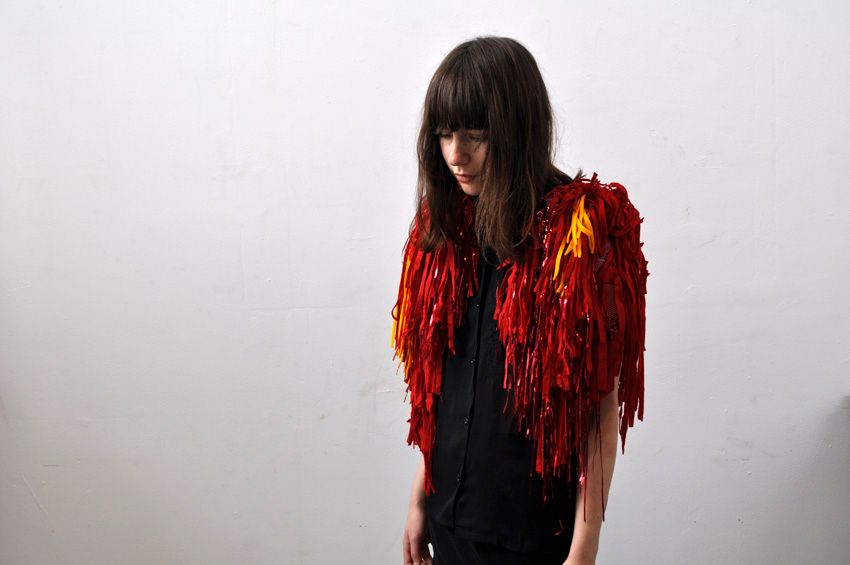 The knot ropes are made from t-shirts of Leo's from when he was a teenager. The feathers are to be cast into metal.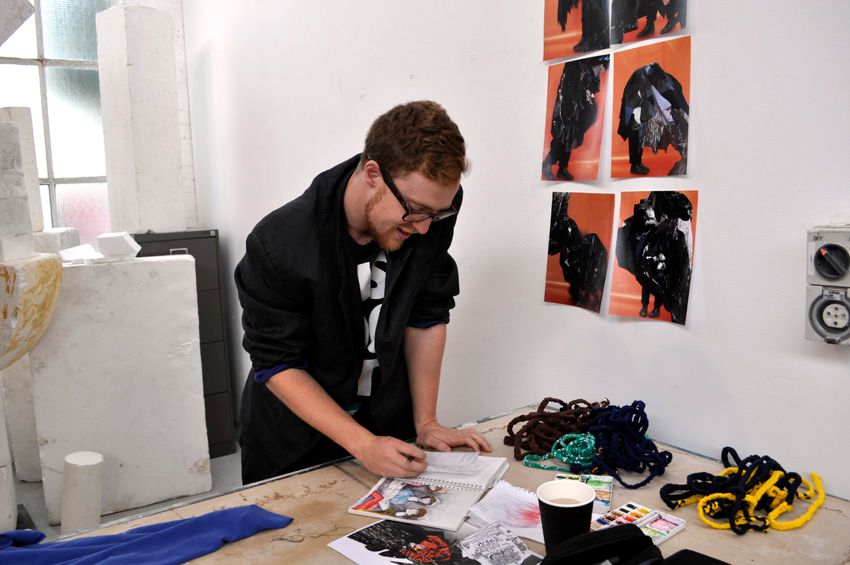 Leo Greenfield in his studio.