Its Autumn here in the Australia but Melbourne had a lovely warm weekend recently where I was able to go outside without tights on. As a socks and sandals fan I was happy to be able to wear my new lilac juju jelly heels with socks sans tights for their very first outing as it will probably the last time I'll be able to do so for a while. Matching my purple theme is my new
Domino Dollhouse Galaxy Babydoll dress
that I was sent to review.
Domino Dollhouse
is one of the few plus size brands that make truly fashion forward pieces that go beyond the norm, they make clothes for those not afraid to be seen. This dress is one I'd had my eye on for a while but I kept missing it being in stock in my size. I'm so happy to finally have it, its such an awesome statement making piece.
Outfit details
Galaxy dress
Domino Dollhouse Galaxy dress
Vintage biker jacket
Vintage Sole
in Fitzroy
Necklace
Symantha Rose
from
Lenko
in Melb
Flower headband
DIY (
tutorial here
)
Lilac specs
Bespecd Minsk in Lilac
Mickey bangle
by ADEEN NYC from
ESTATEofMIND
in Surry Hills
Lilac jelly heels
Juju Babes in lilac from
Topshop
Black lace frill socks
Paddy's Market
in Sydney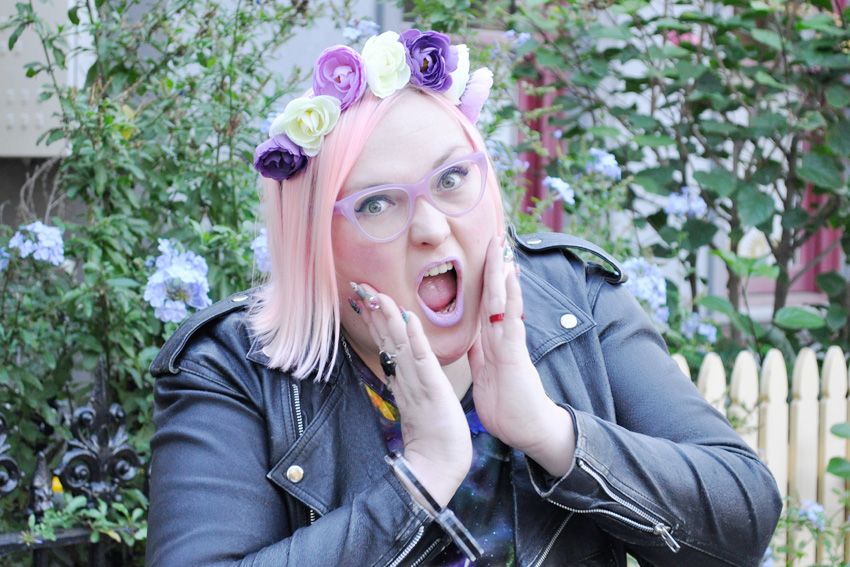 Continuing on with my lilac look I wore my
Lime Crime
lipstick in D'lilac from
Lady Petrova
here in Melbourne.
Still loving my
Symantha Rose
necklace, it matched this outfit perfectly.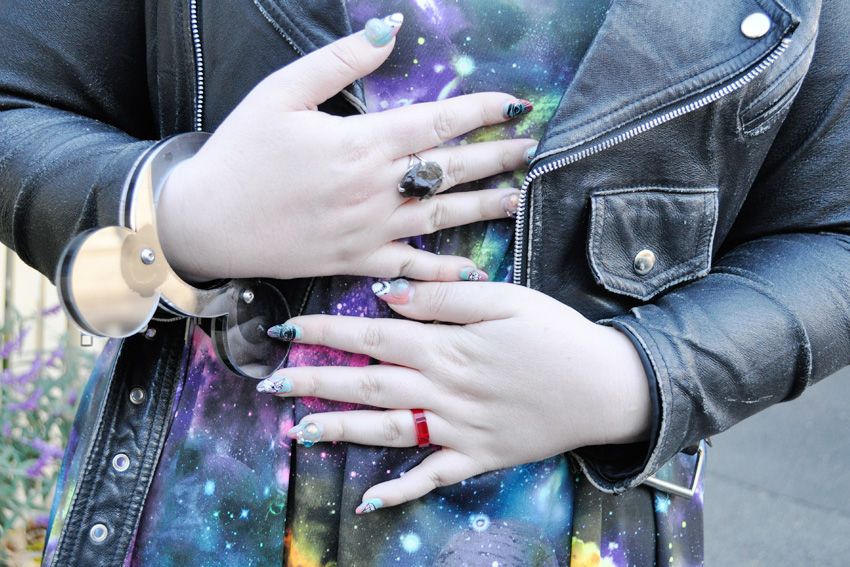 The galaxy print of the dress is so fun and it looked fab with my
Clara H Nails
.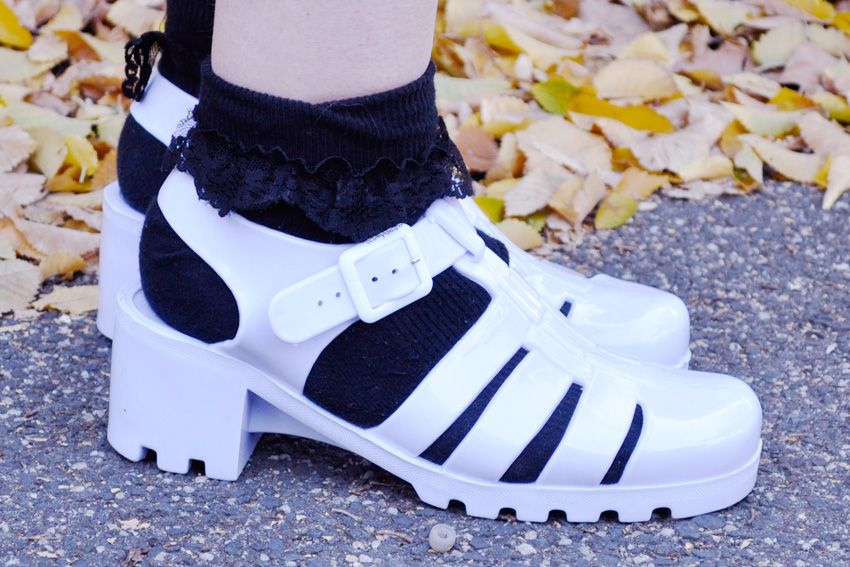 I now own 5 pairs of Juju jelly heels (yep I'm that obsessed), this lilac pair is from
Topshop
.