Step 1:
Gather your materials: A headband with grip teeth and wire stemmed flowers of your choice. You will also need jewellery/wire cutters, the scissors pictured here didn't cut it in the end. I just popped down to my local $2 shop for all my materials. I ended up really liking two types of flowers so I bought two headbands, although so far I've only made the one.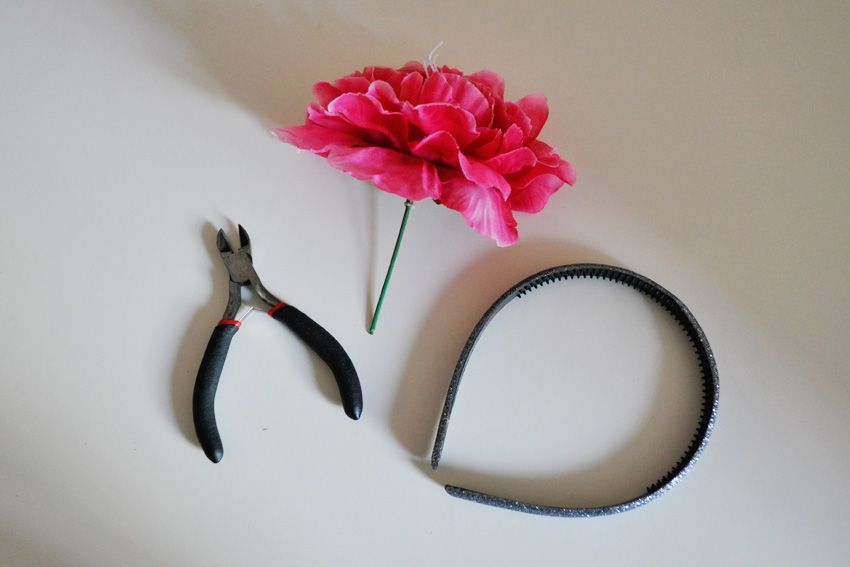 Step 2:
With your wire cutters snip the flower at a length that will leave you enough stem to wrap around the headband with the exposed wire end sitting back at the top so that it doesn't dig into your skull.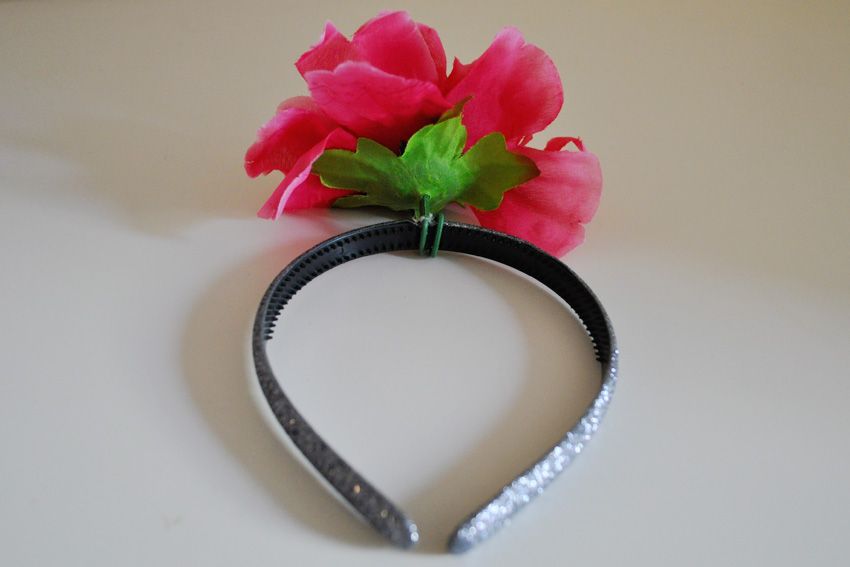 Step 3:
Wrap the stem around the headband, you can adjust placement of the flowers as you go along. The teeth on the underside help fasten the flowers, they don't move on their own. The flowers themselves hide the wrapped stems so there is no need to be neat.
Step 4:
Continue wrapping all the flowers until you are happy with the arrangement. I really like how pretty the pink flowers look against the silver glitter of my headband.
Voilà
a beautiful DIY floral headband, perfect for spring or even for a day at the races, all for $4!