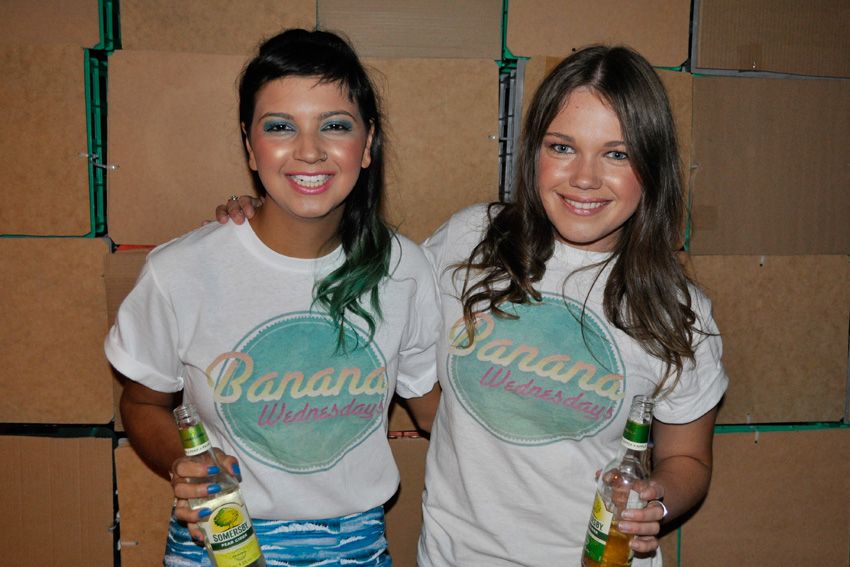 Melissa Pugliesi and Kirsty Urquhart are the dynamic duo behind up and coming Melbourne label
Banana Wednesdays
. who just launched their Autumn Winter 'Hella, Let's Dip' collection at a packed inner city abandoned office space come art gallery. Recent RMIT graduates the duo have a lot of local fans with people lining up around the block for the runway show, many of whom were wearing the label's wares.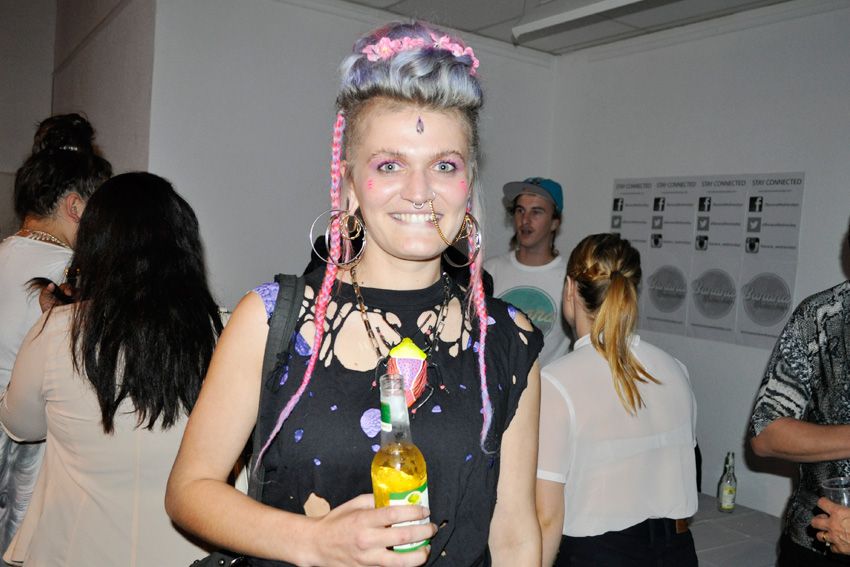 Another recent RMIT graduate Nixi Killick is killing it of late up for awards for her stand out graduate collection (
seen in my coverage of the RMIT grad show
).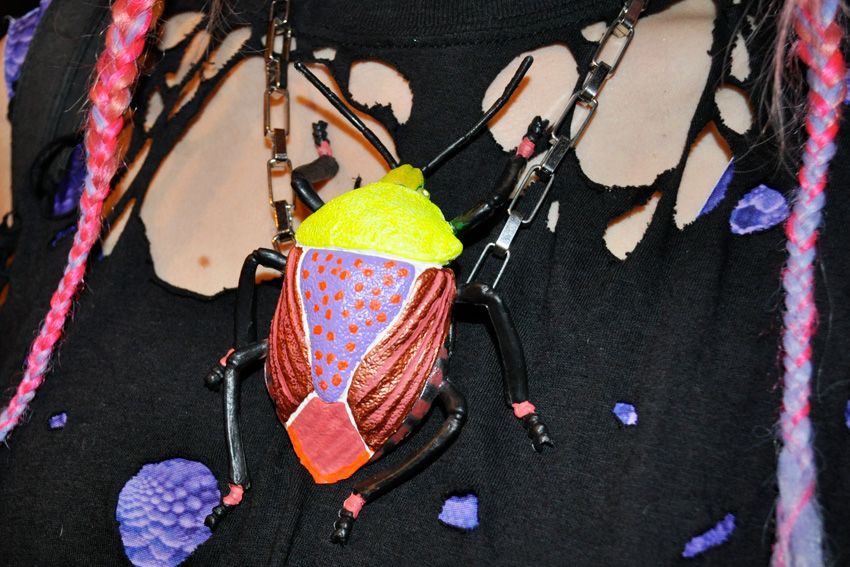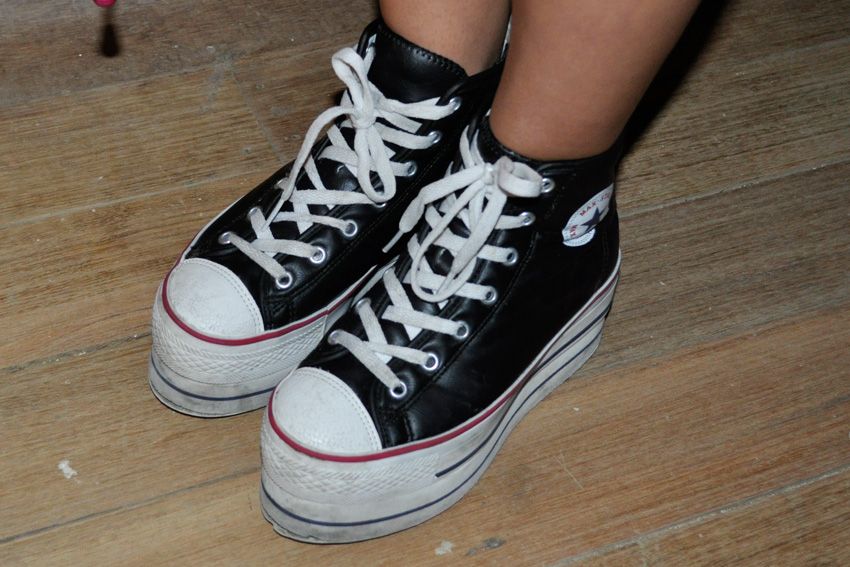 Still obsessing over platform sneakers.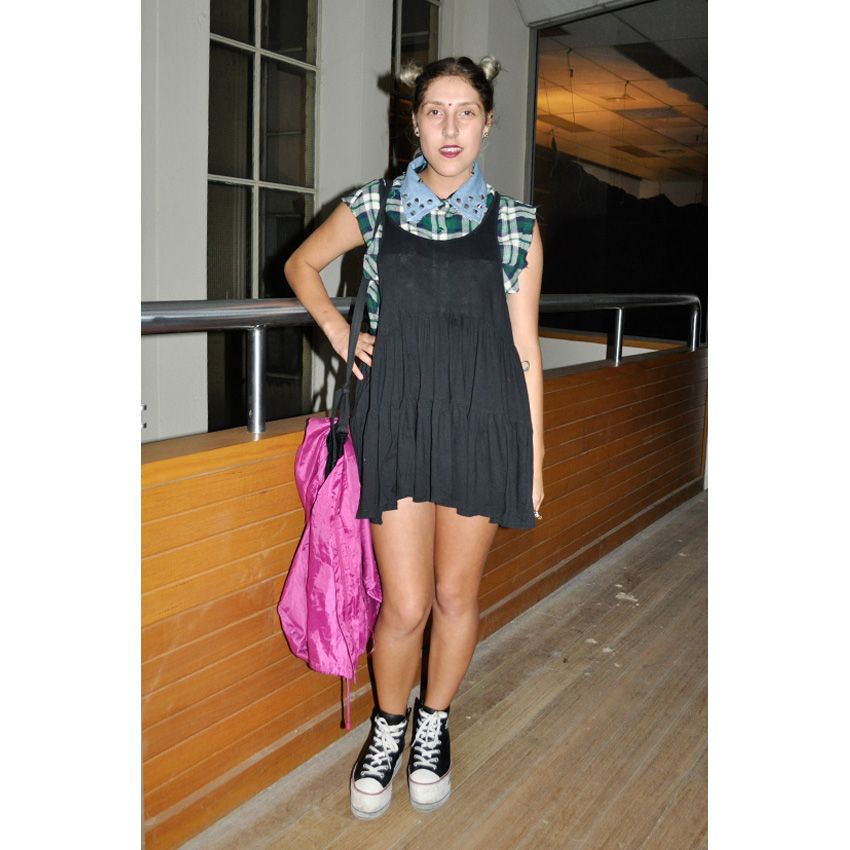 I really missed Melbourne's edgy street style during my stint in Sydney,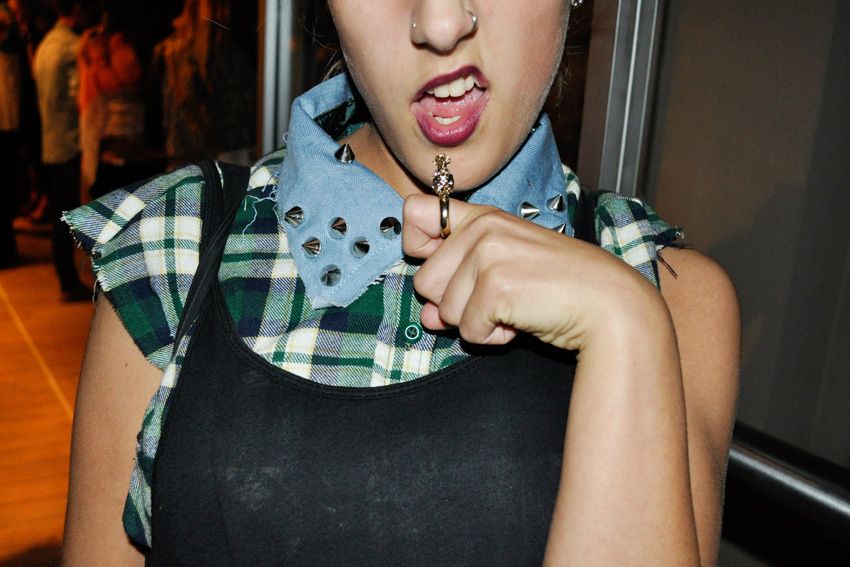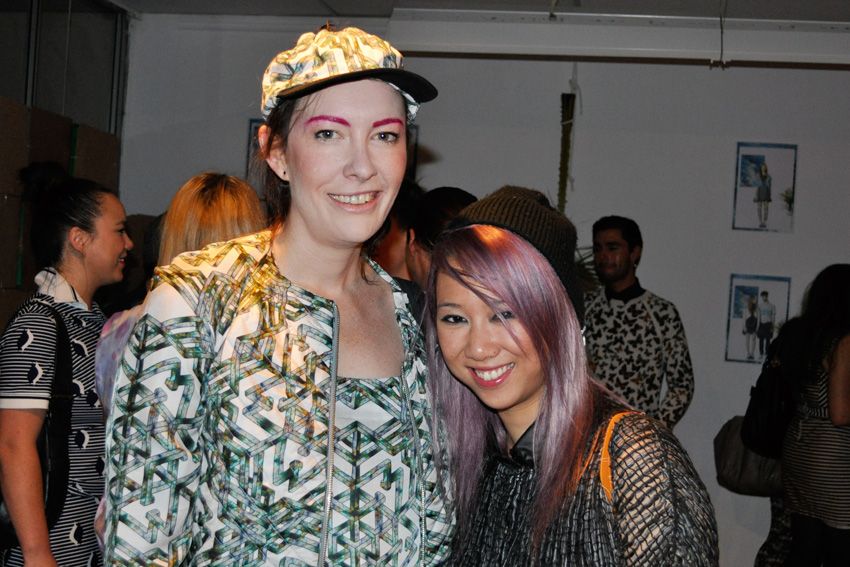 Team
Limedrop
were in attendance.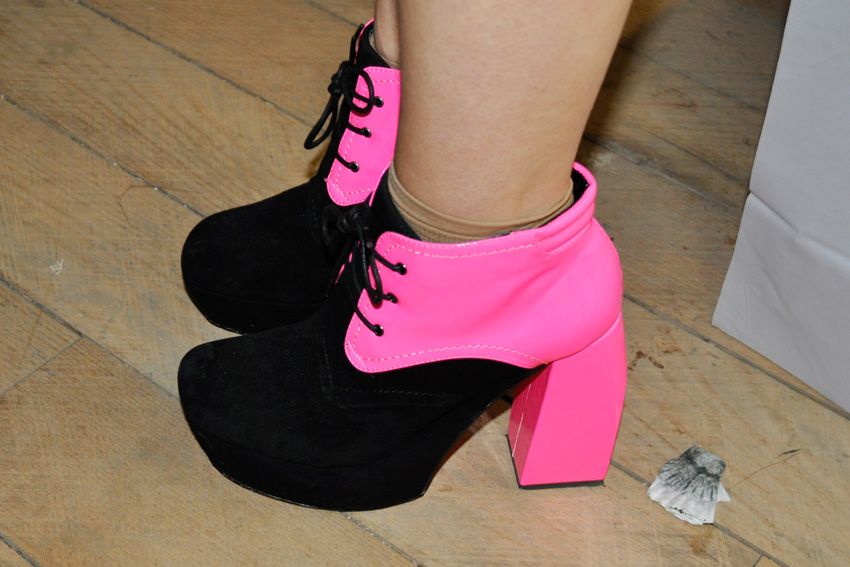 Amazing hot pink heels.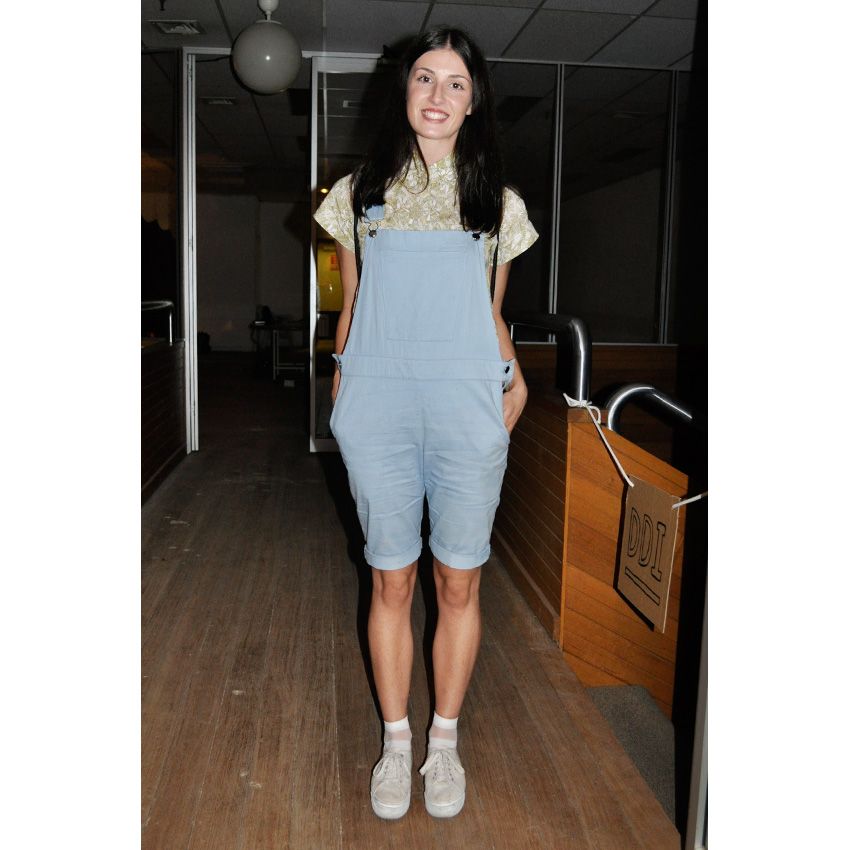 Loving the cute overalls and ankle sock combo.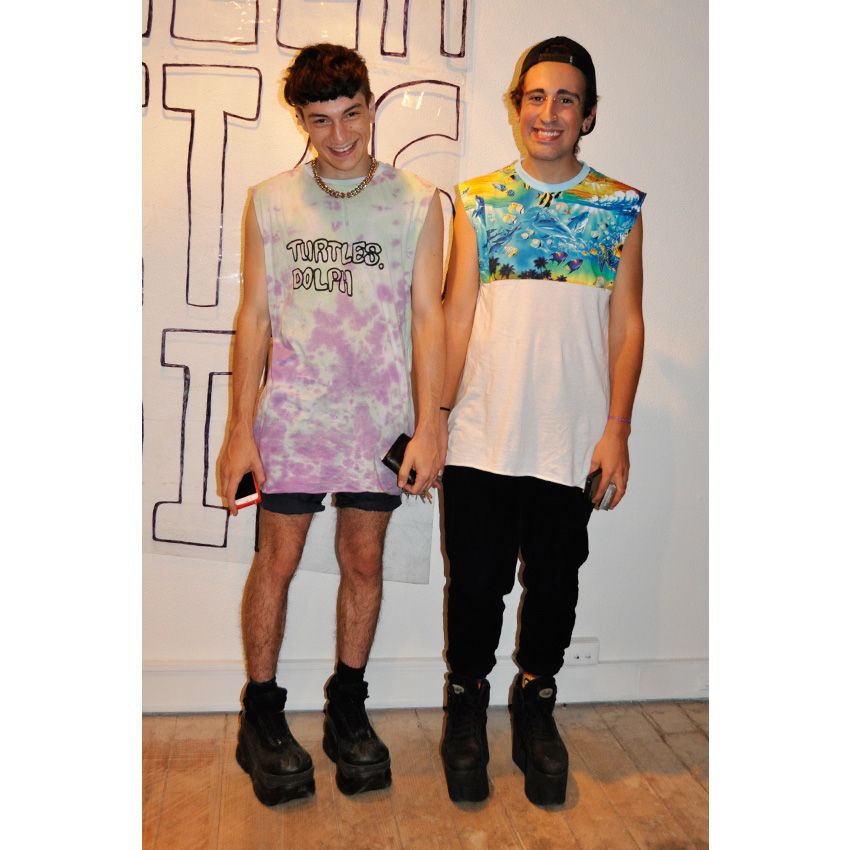 Banana Wednesday fans wearing pieces from the Spring Summer collection.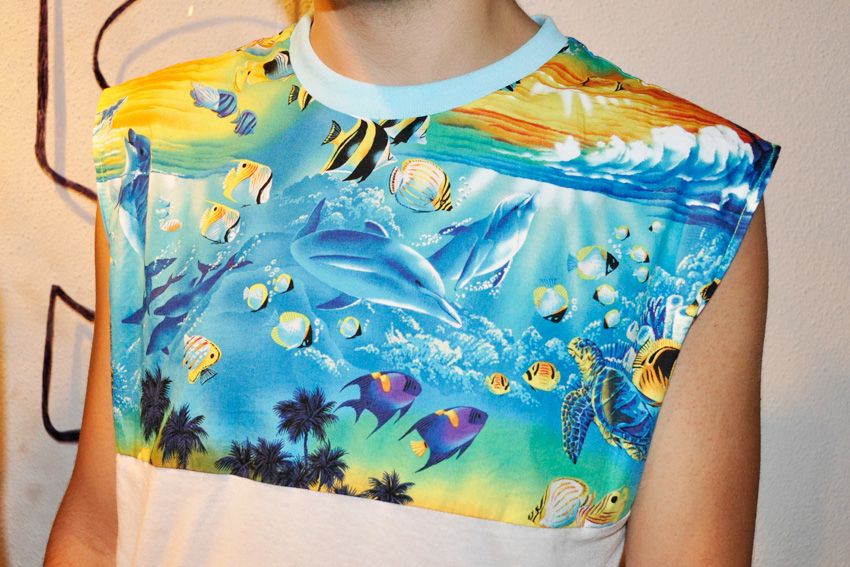 Sea Punk!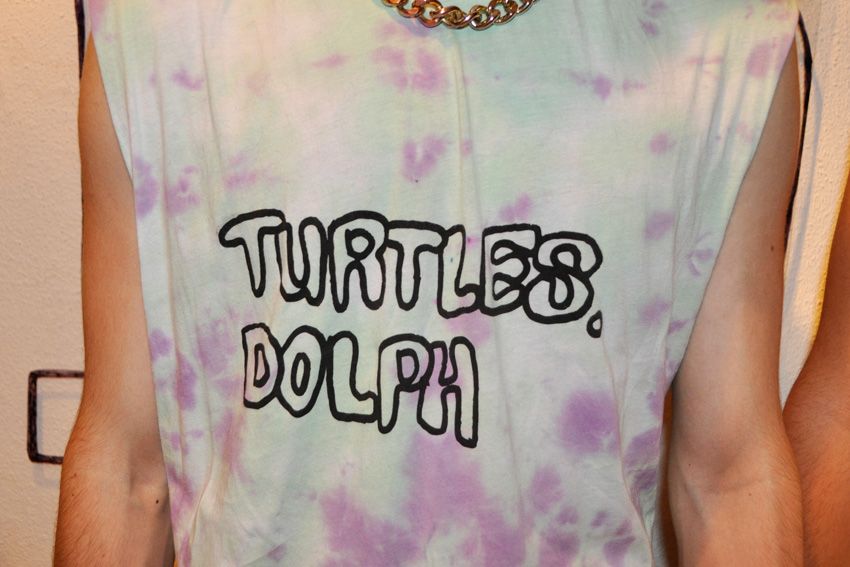 So rad!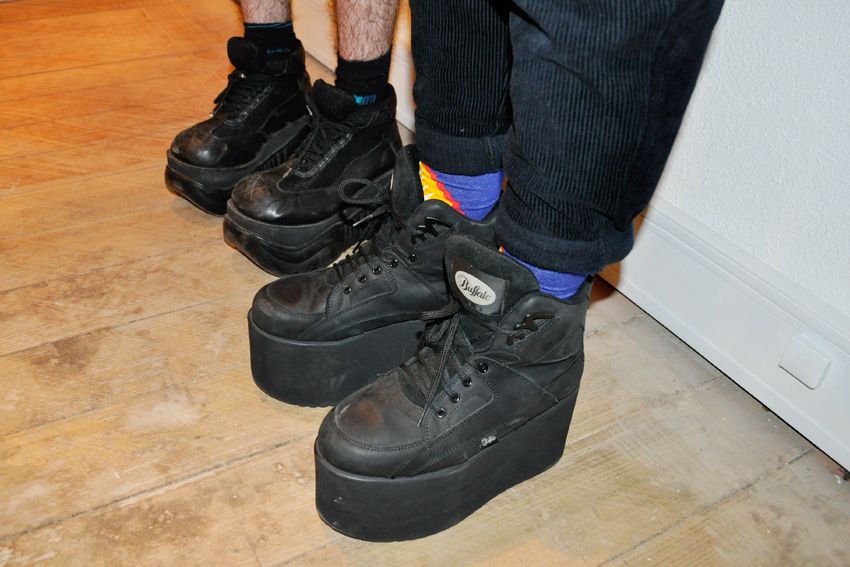 More awesome platform sneakers.
Backstage beauty before the runway show. Nude face with bold stripe above the eye with pushed back wet look hair.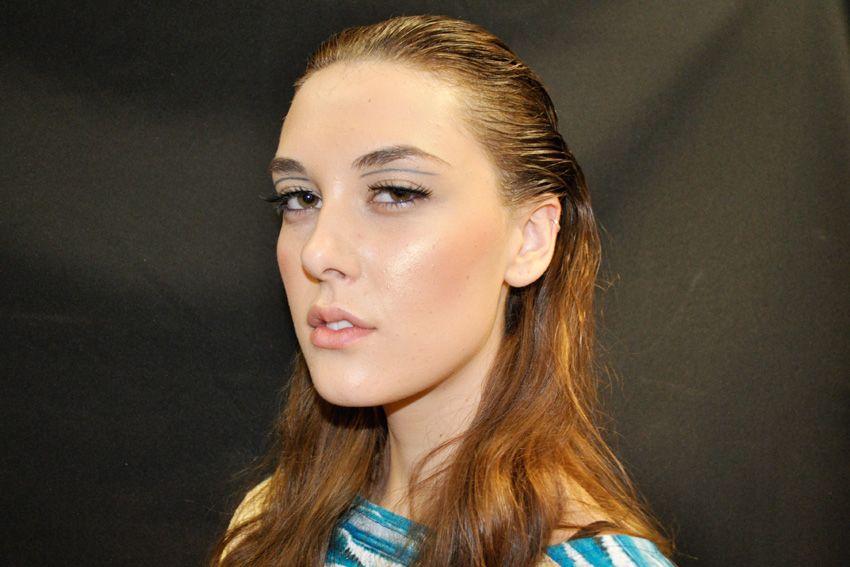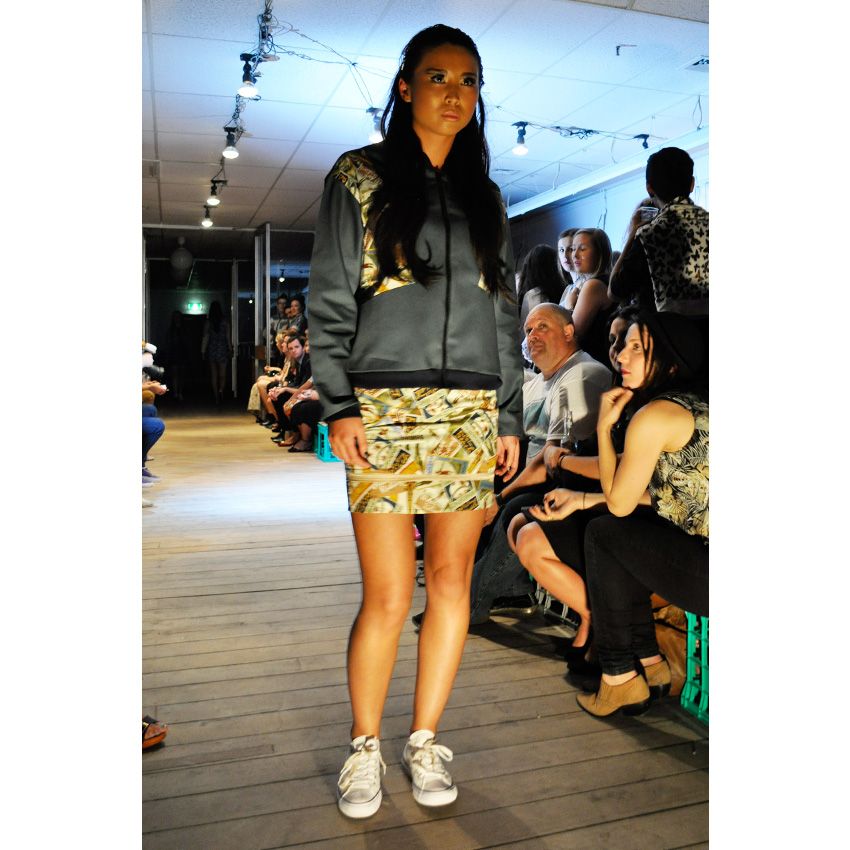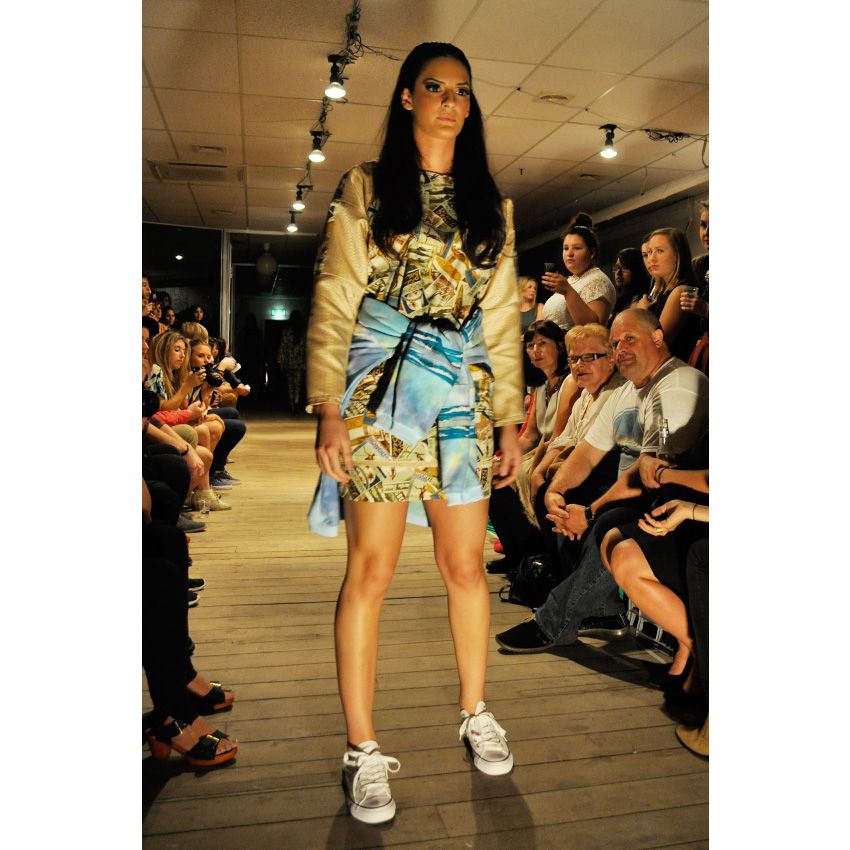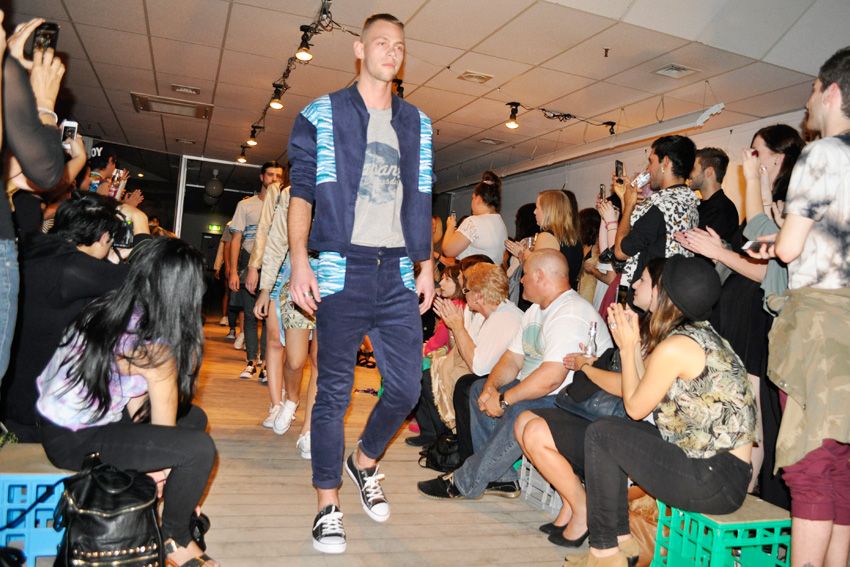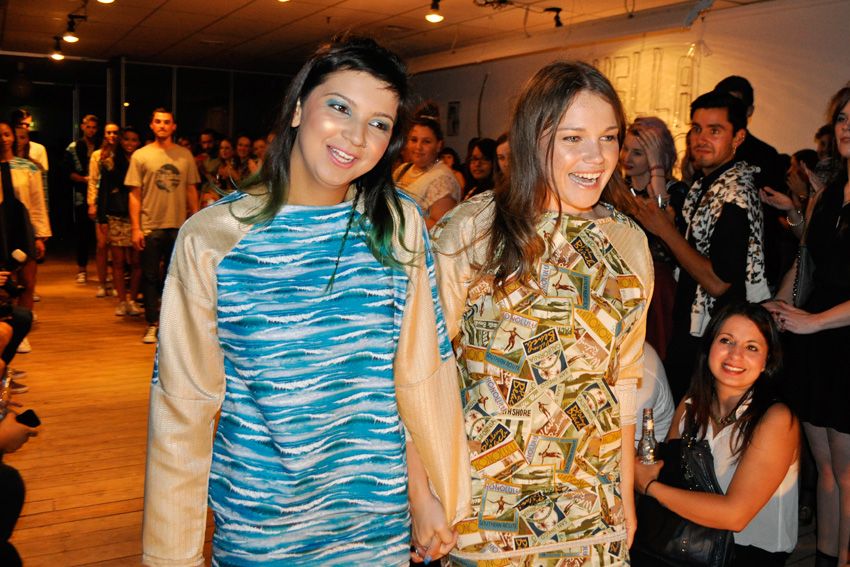 Melissa and Kirsty take a bow to huge rounds of well deserved applause after the runway show.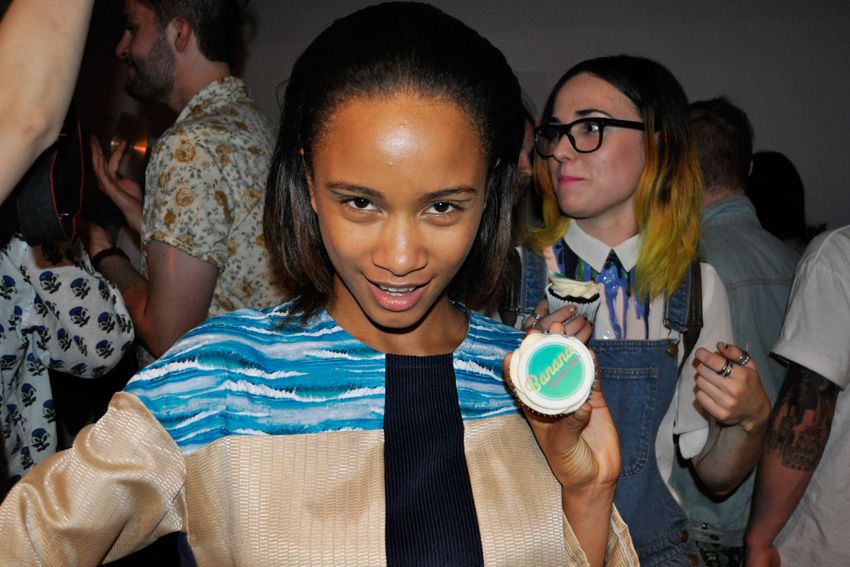 The yummy blue branded cupcakes were devoured fast.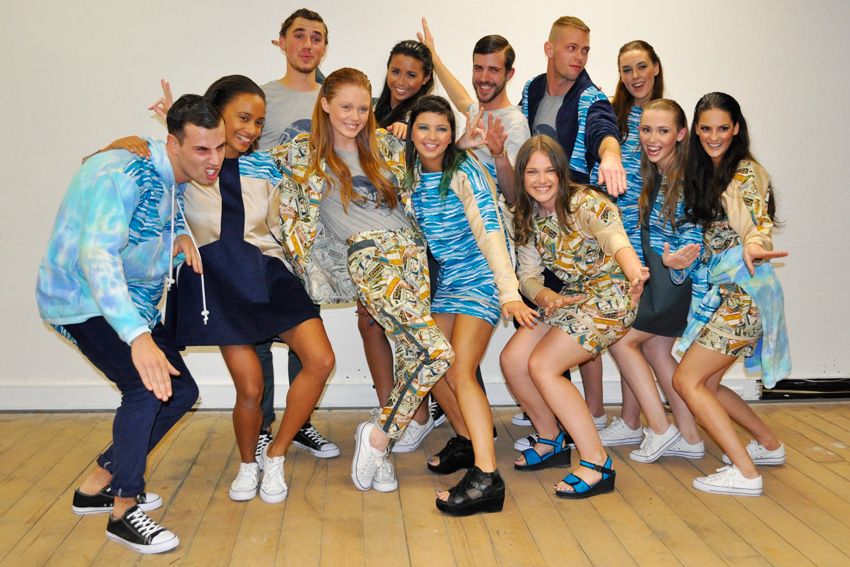 The Banana Wednesdays designers and models after the show hanging ten.