I wore this outfit last week to a local Melbourne label's Autumn Winter launch and runway show which I can't wait to share photos of with you. The House of Holland dress was a surprise PR gift from Henry Holland's Australian PR, Golightly PR. To say it was an exciting surprise is an understatement, I had been eyeing off this very dress for a long time. The PR emailed to confirm my address and the next day this turned up in an express post satchel. The previous week the PR had sent me a copy of the latest ASOS magazine (which is a really great magazine, I wish it came with Australian ASOS orders like it does in the UK) so I was expecting something of the same ilk. Opening up the parcel to see this was like all my Christmas's had come at once, not only was it my dream dress but the fact that the PR knew my style AND my size was amazing. As a fashion blogger you receive random parcels quite often, and more often than not they aren't my style and rarely are they my size. All I can say is thank you to the lovely team at Golightly for making my day.
Outfit details
Purple stripe silk dress
House of Holland
Floral headband
DIY using my blog tutorial
Resin necklace
Symantha Rose
Candy clutch
Martin Naison Margiela x H&M
Spike bangle
Elke Kramer
Pink jelly flats
Melissa
Purple lipstick
Lime Crime in D'lilac from
Lady Petrova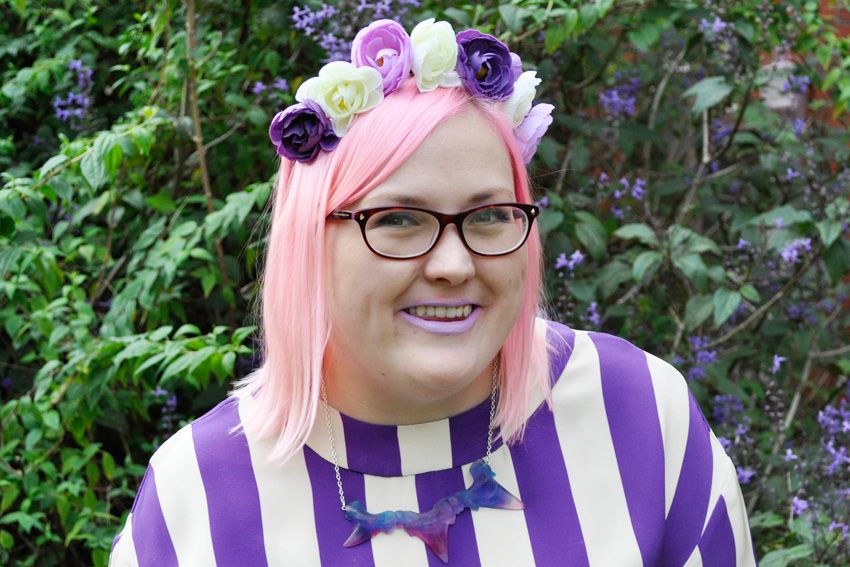 I made this floral headband especially to go with this dress.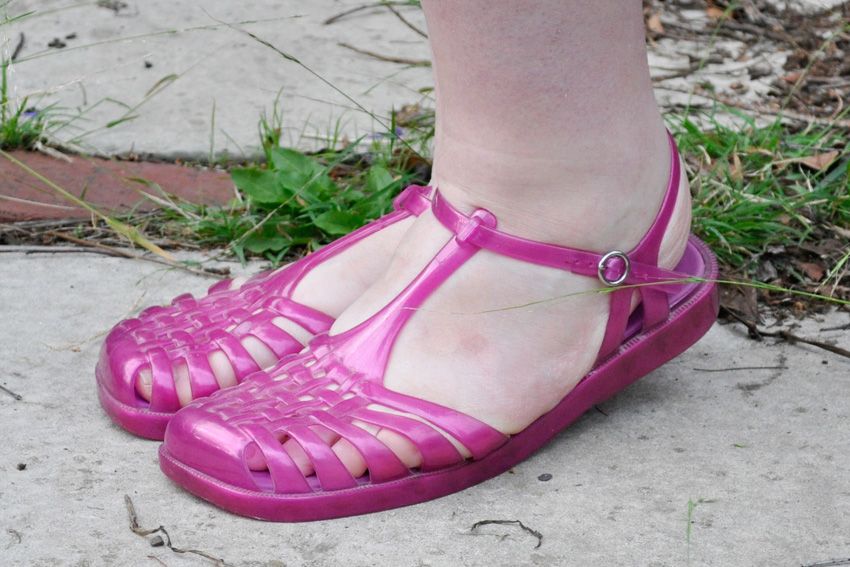 My old favourite Melissa jelly flats.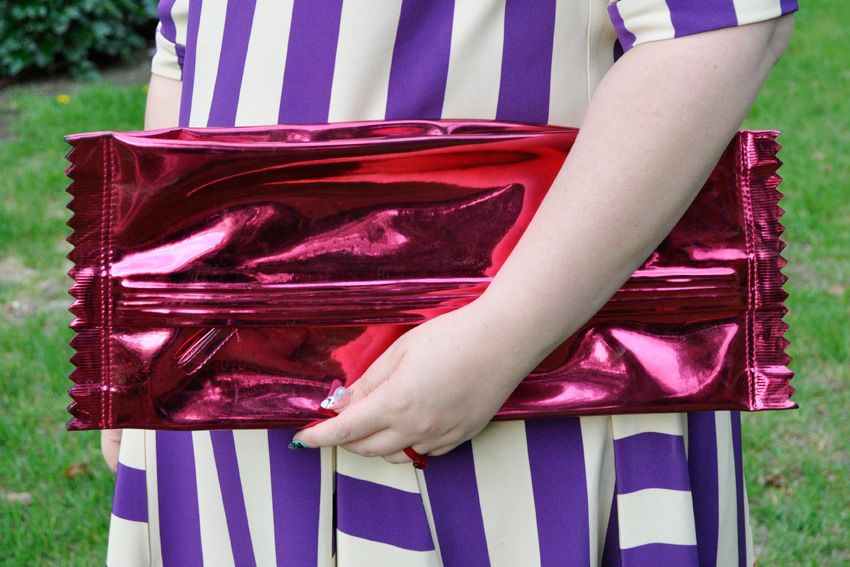 Can never get enough of this bag.
Shop the look!!!
Garage Sale
If you're in Melbourne this Saturday 20th April come on down to my sure to be fabulous Garage Sale in Fitzroy.There will be lots and lots of clothes in a variety of sizes from size 8 through to plus sizes. Shoes in sizes 9 and 10 (including jelly shoes!). Homewares galore and even some furniture. I look forward to seeing you there xoxo
When
Saturday 20th April
Time
10am - 4pm
Where
233 George Street, Fitzroy