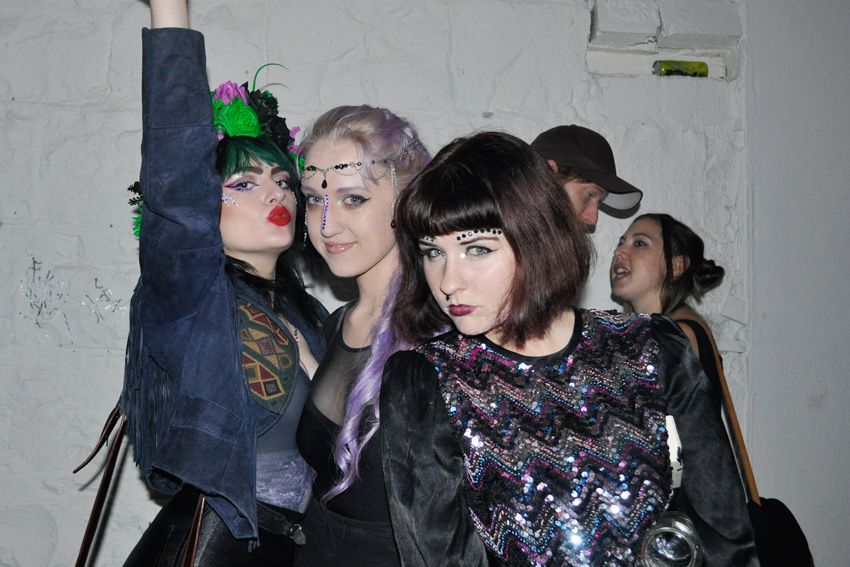 Finally got the internet connected at our new house in Melbourne today and I can't tell you just how good it is to be able to watch funny cat videos and instagram my lunch once more. I've been eager to share these photos I snapped at
Club Dluxxx
since the Easter long weekend. Unfortunately the rave got shut down by the police just as I arrived so I didn't get a chance to snap all the amazing outfits I saw - of which there were many. But here are the few that I did manage to capture before shit went down.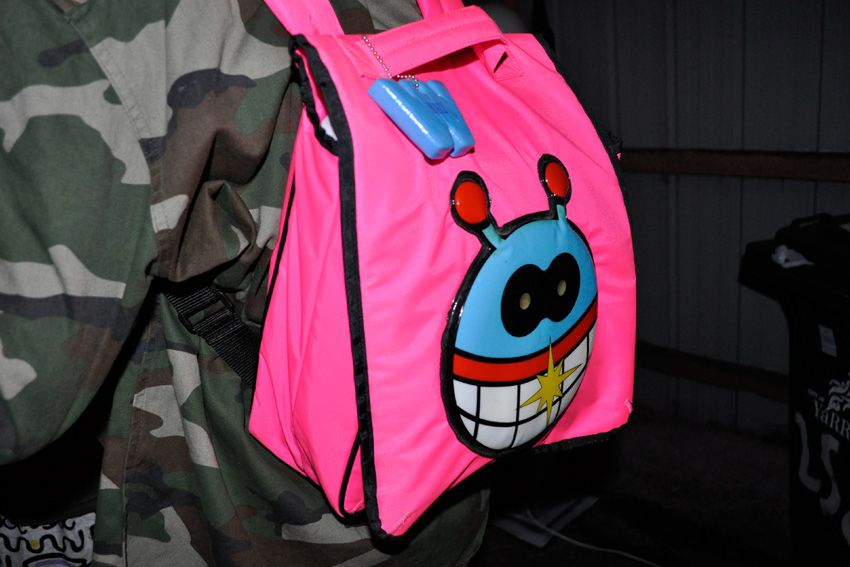 Holly's amazing Walter Van Beirendonck backpack. If you've ever read old FRUiTS magazines from the late 90s early 00s you would have seen a lot of people wearing his old label W&LT (Wild & Lethal Trash) and even more people carrying a distinctive clear plastic shopping bag with the yellow W&LT logo. Seriously its everywhere in old FRUiTS issues as well as the FRUiTS book.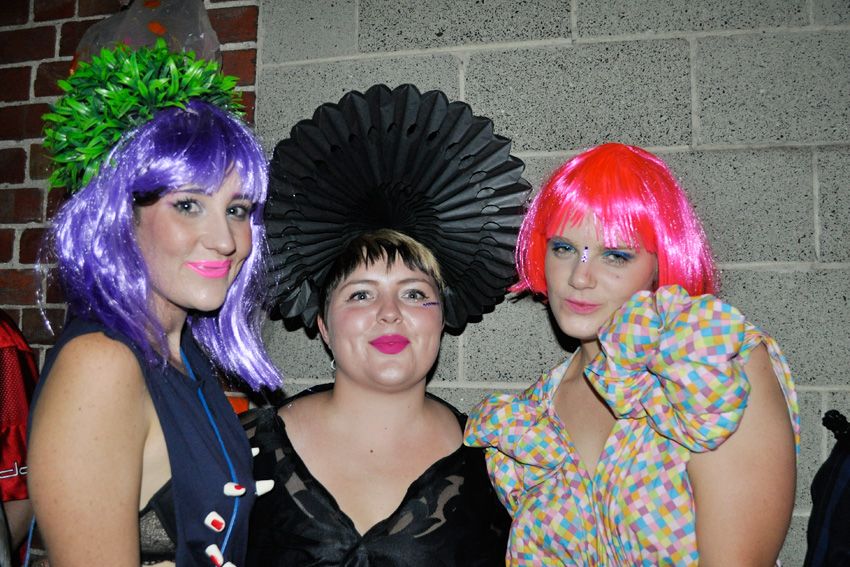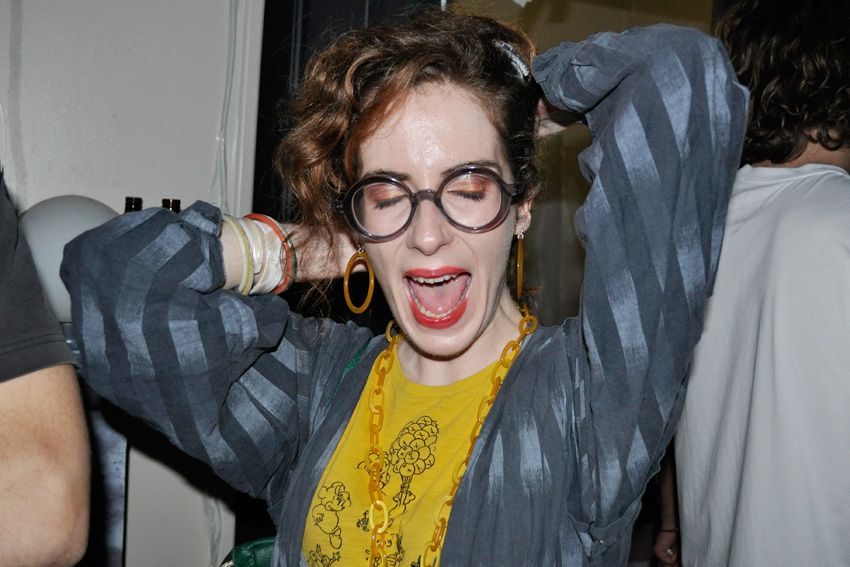 Laurieeeeee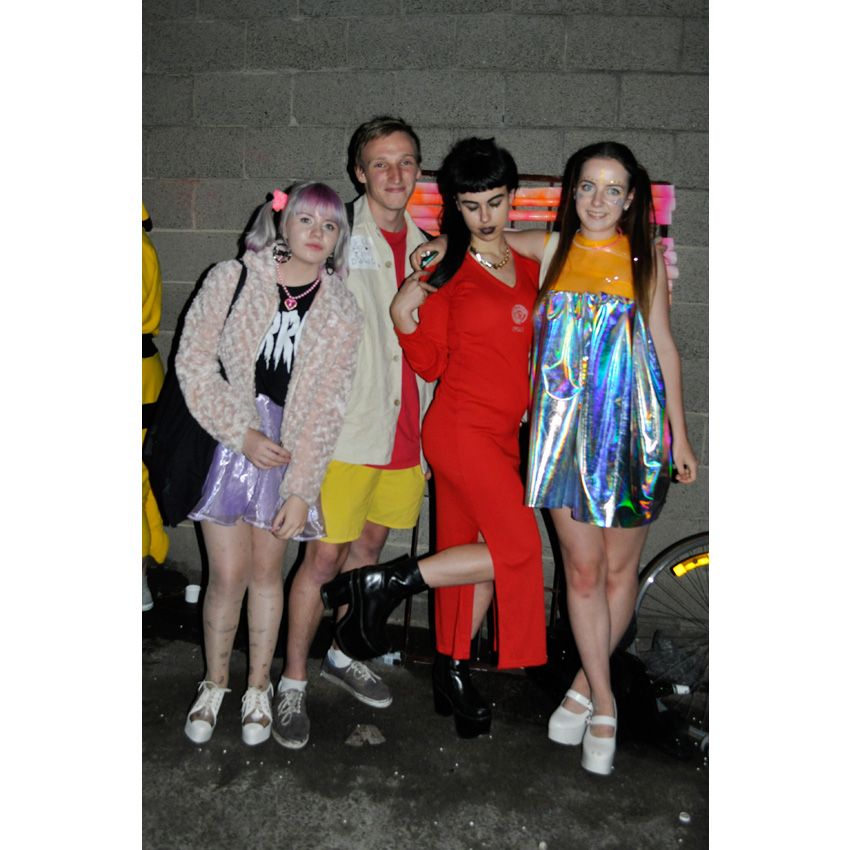 Amazing DIY holographic dress.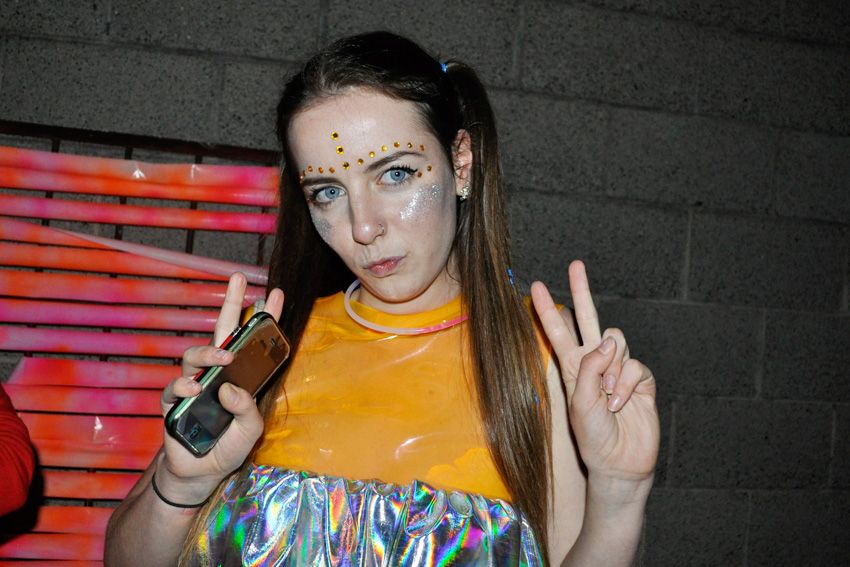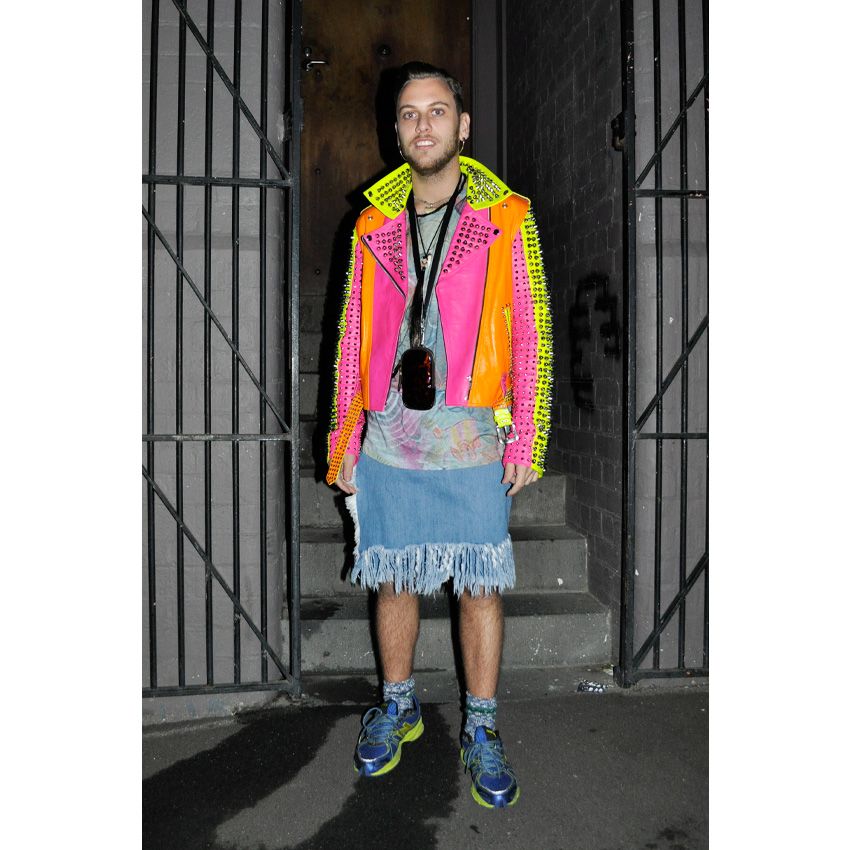 Vlad in his amazing
DI$COUNT
jacket.
Was good to catch up with Ben from Miami Horror who I haven't seen in ages. Expect new music from the band later this year.
I didn't take any outfit photos as we had spent the day moving mountains of boxes at our new place and I was pretty exhausted but I do have this hilariously photobombed shot of what I wore. I love my
DI$COUNT
eyeball tee so much.