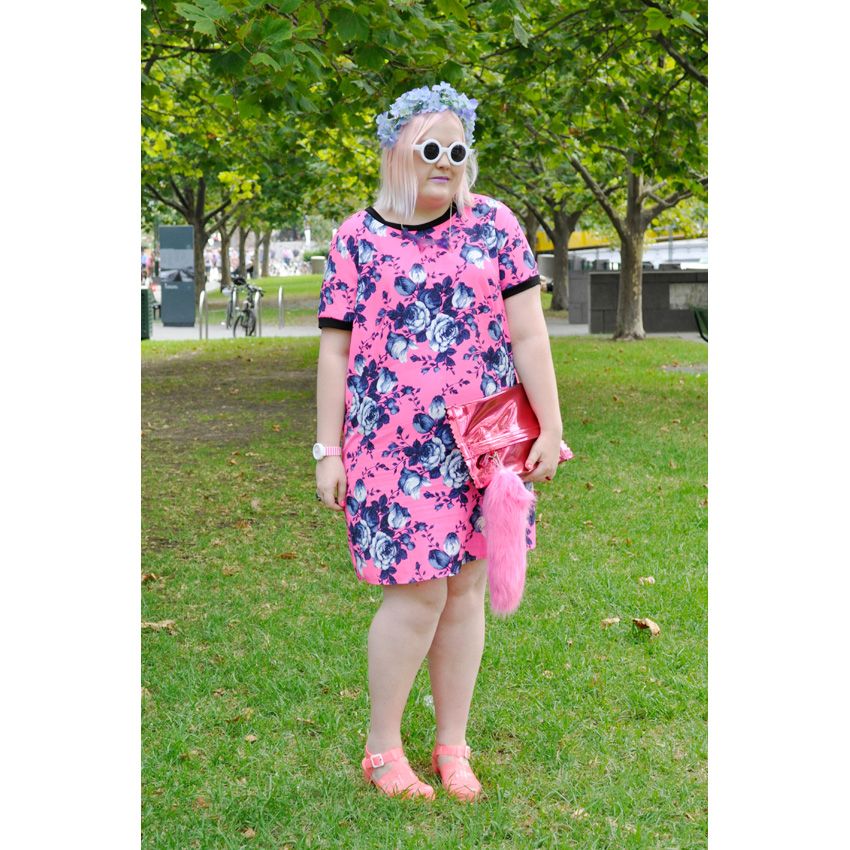 I've been wearing this dress a lot since it arrived in the mail last week as evidenced in my instagram feed. When it was released in
ASOS Curve
I ummed and ahhed about getting it as ASOS Curve is often too big for me. In the end I decided to give it a whirl as the style was an oversized cut and I could always send it back if it didn't work. Of course the next day after I ordered it a dress in the same print was released in
ASOS's main collection
but I actually wasn't too bummed as I prefer the cut of this one, its more square. When it finally arrived I was beyond happy with my choice, it fit perfectly. It just goes to show you the size on the label doesn't matter, its about making the piece work for
you
! In my last outfit post I wore a size 12 pencil skirt and in this post I'm wearing a size 20 dress. The dress is just so bright and happy it makes me feel good the whole day I wear it. I did have a tradie come up to me wearing his neon yellow high vis vest to tell me 'that's a bit bright love', which was rather ironic considering. High visibility aside this is what I wore to Penthouse Mouse's launch last Friday night.
Outfit details
Neon pink floral t-shirt dress
ASOS Curve
(similar in the main
ASOS collection
)
Flower headband
Lady Petrova
White round sunglasses
Nasty Gal
Candy Clutch
H&M x Martin Maison Margiela
Pink watch
Lacoste
Resin necklace
Symantha Rose
Pink jelly heels
Juju Babes from
MrShoes UK
Lipstick
Lime Crime
Airborne Unicorn from
Lady Petrova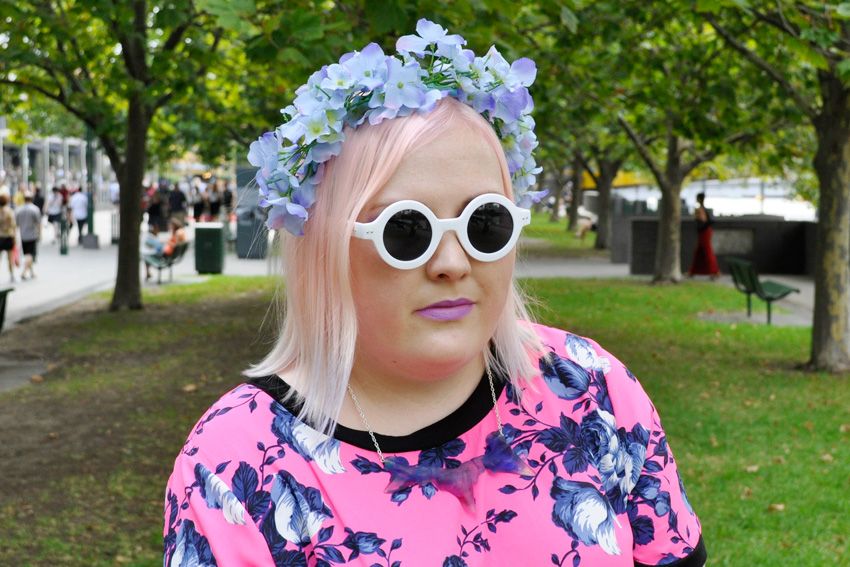 This is my new
Symantha Rose
necklace that I mentioned in my last post. Someone said her pieces look like those killer python gummy lollies you find at 7-11 and I agree. They have an almost child like sense to them, the colours are so vibrant and fun and I love that the jewellery changes colours in different lighting.
I am onto my second faux fur pink tail, this one was found on ebay. My first one tore into three pieces thanks to some overzealous airport security guards, and sadly this one only lasted the night before tearing away from its hook. Hopefully I can repair it because I love the ridiculousness of wearing a giant faux fur pink tail.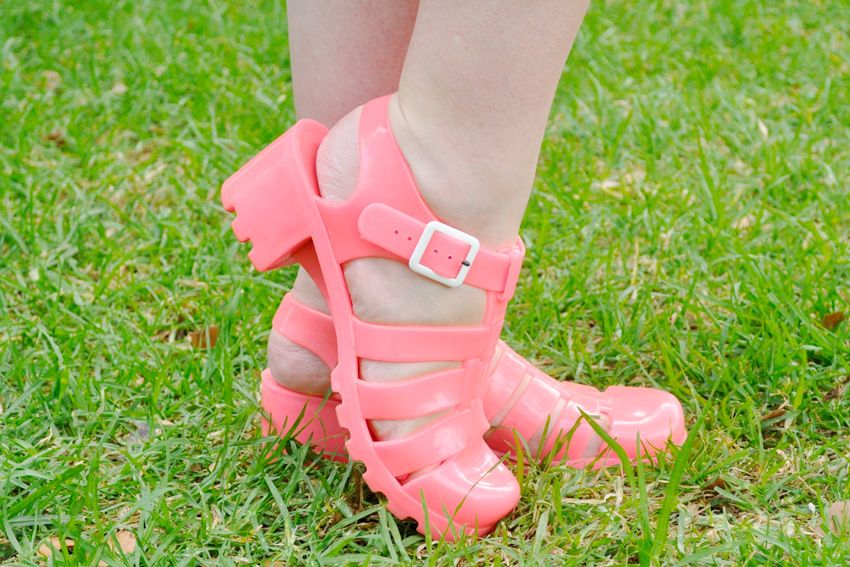 Another sob story, these shoes are completely ruined now thanks to packing them in my suitcase right next to a black belt which somehow stained the plastic. I've tried everything to clean them.
Shop the look!!!