Every year I look forward to
Penthouse Mouse
like a kid in the lead up to Christmas Day, counting down the days, planning my outfit and thinking there is no way they can possibly top the previous year. Well every year it somehow does, getting bigger and better with age, like a fine wine. It's an event like no other in Australia, nothing comes close to replicating the diverse mix of artists, designers and performers that show in a new abandoned warehouse space each year. I keep thinking, surely they would have run out of abandoned warehouses in Melbourne's inner city by now? But no, every year a new space is found and altered by the team at
Moth Design
and then handed over to the artists to do their thing. It was a great homecoming for myself and Henry as if you follow me on social media you should know by now the exciting news, that we are Melbournians once more!!! I have no regrets about living in Sydney and I will miss many aspects of our life there - our new friends, favourite local cafe's and bars and our awesome neighbourhood, but it never felt like home. We needed to have the time away from Melbourne to come home and really appreciate this great city, before we left we were jaded and had lost our passion but we are returning re-energised with love for this vibrant city and Penthouse Mouse was the perfect first outing upon our return.
OTT by Lia T
who works with kitsch and Australiana in mind creating perfectly OTT and unique pieces.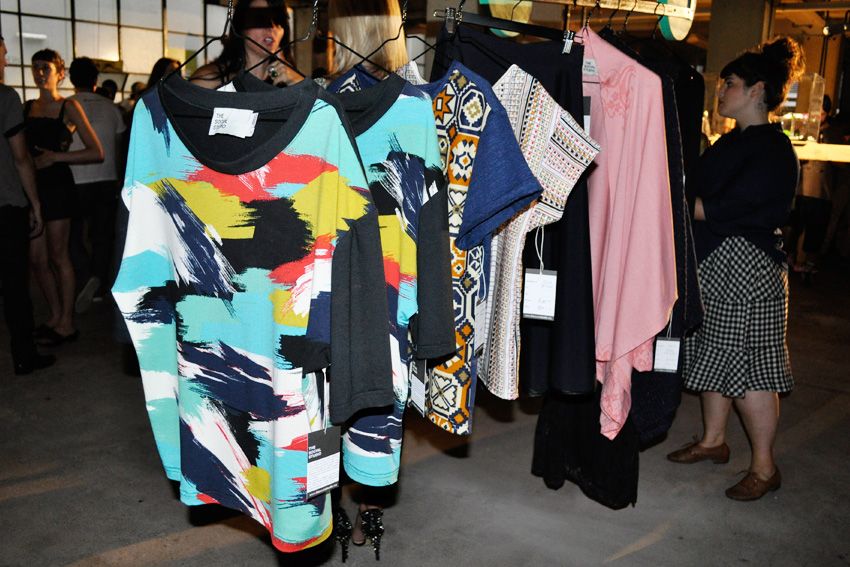 The Social Studio's
new collection, designed and made in Melbourne by refugees who gain skills and employment in this fabulous enterprise.
The beautiful
Symantha Rose
with her eponymous jewellery collection. I was wearing a piece by her on the night which I am yet to blog but will soon when I share what I wore to PHM13.
Pleast note the cat bag. This is a big trend in Harajuku right now with Osaka based designer Muchacha Ahcahcum first releasing an emook (which is a catalogue magazine with accessories found at all newsagents and book stores for about $20) with a two piece cat face purse and bag collection in 2012. Her bags normally sell for over $200 so the emook sold out fast and this year a second cat face bag emook was released increasing the number of street style shots of girls with cat bags in Harajuku by about 100%. Its that popular. So its interesting to see it catching on here in Melbourne so fast with lots of party goers sporting cat face bags. Also interesting that I haven't seen cat bags in Sydney.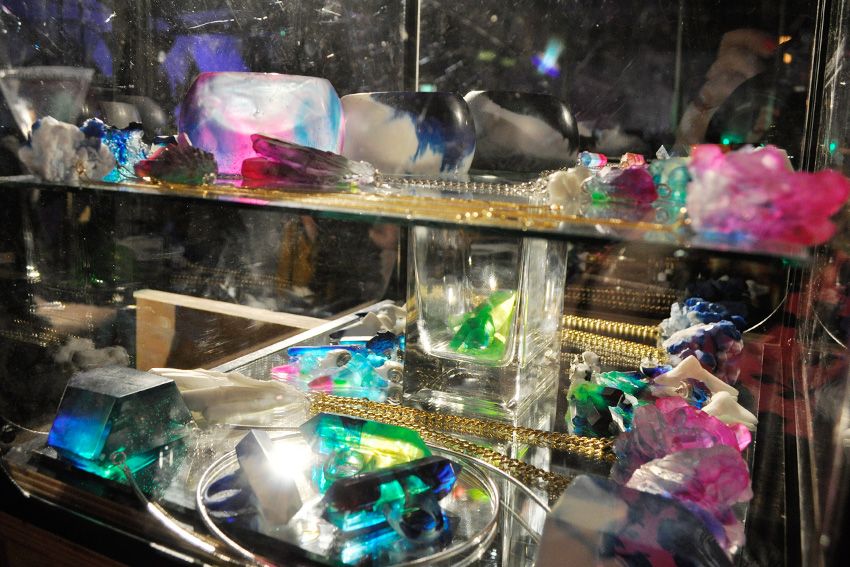 Symantha's collection of bright resin jewellery, I already own two pieces and after seeing this display I wanted everything.
Cute and colourful Melbourne girls who invited me to a colour parade. Can't wait for that!!! Colour all the way baby!!!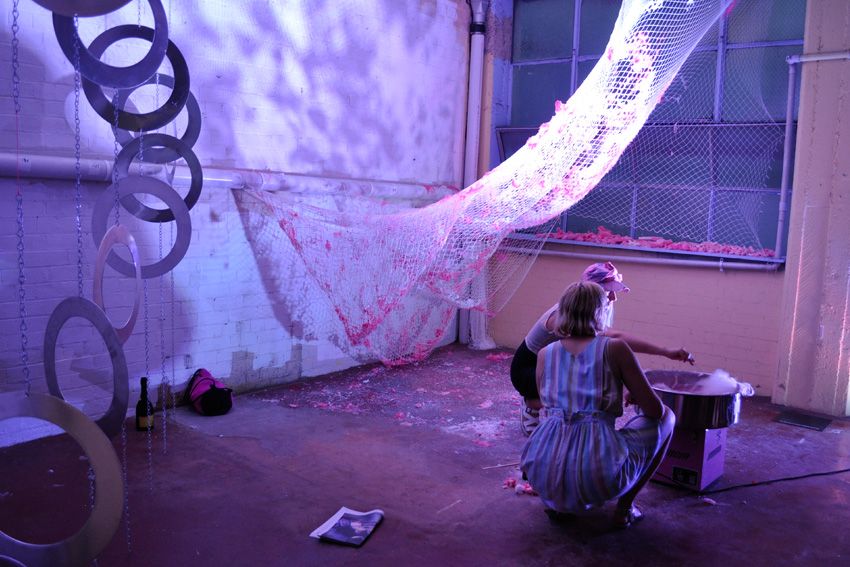 Jia Jia Ji Chen and Sophie Moorhouse Morris's Fairy Floss installation. You could stir up your own stick and chomp away while drinking the free Sapporo beers and checking out the exhibition - bliss.
Nixi Killick graduated from RMIT fashion last year with one of my favourite collections and its all happening for her right now. Up for the iD International Emerging Designer Awards in New Zealand and a feature in
The Age
newspaper over the weekend Nixi is a young creative to watch.
Keegan
's angular structured tailoring.
Art Money
is collaboration between Melbourne based artists Darcey Bella Arnold and Jake Anthony Collins. They have a great Tumblr you should follow where they pull apart pop culture, consumerism, fashion, technology and digital media. I went to high school then art school with Darcey so its awesome to where her work takes her. That's one of the awesome things about being home that you don't realise you miss until you're back - the history you have with people.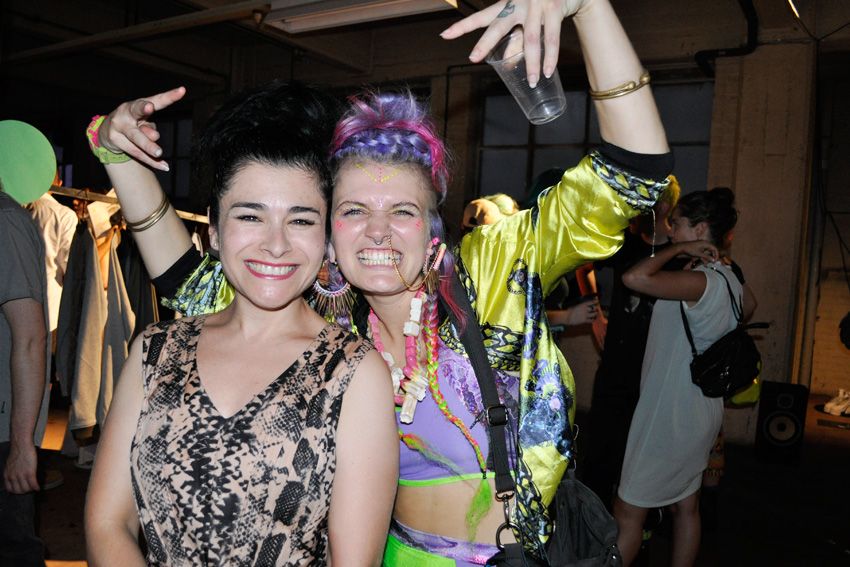 RMIT graduates Ines and Nixi.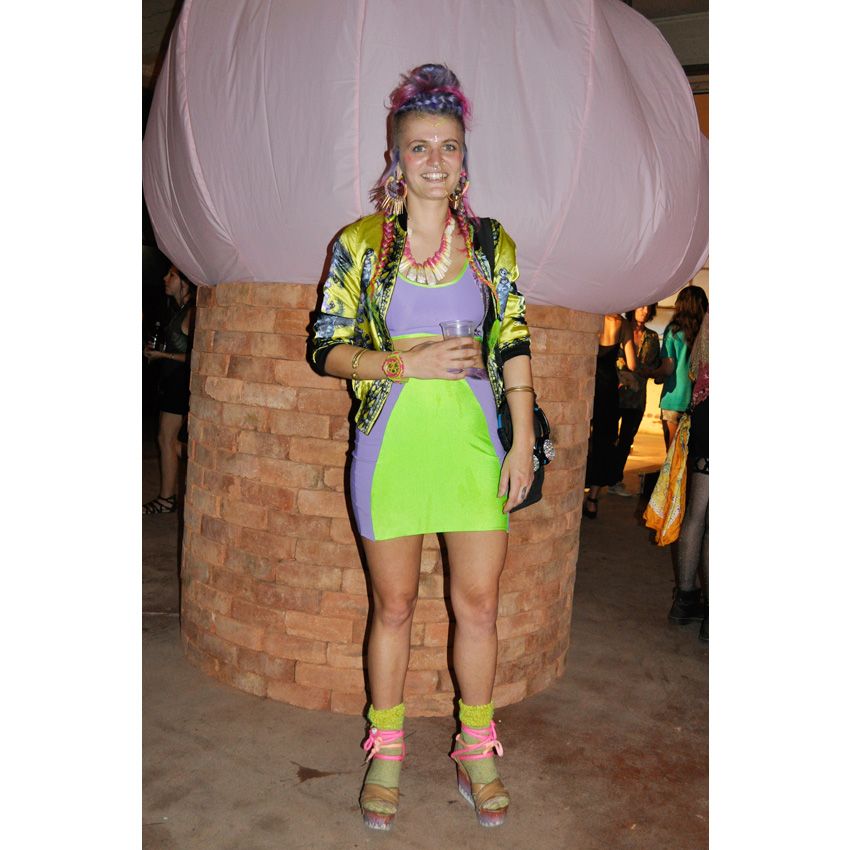 Artist/designer Nixi Killick in her amazingly colourful outfit.
Shoes DIY!!!
Witu's
minimal bags made out of neoprene.
Cat bag alert!!!
Charlotte looking amazing as usual.
Limedrop designer Clea with her intern.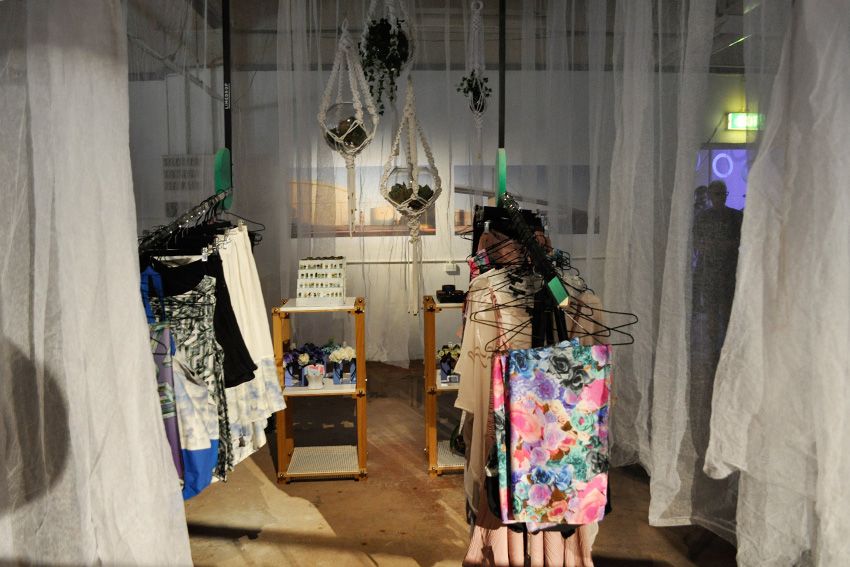 Limedrop's
signature digital prints on display.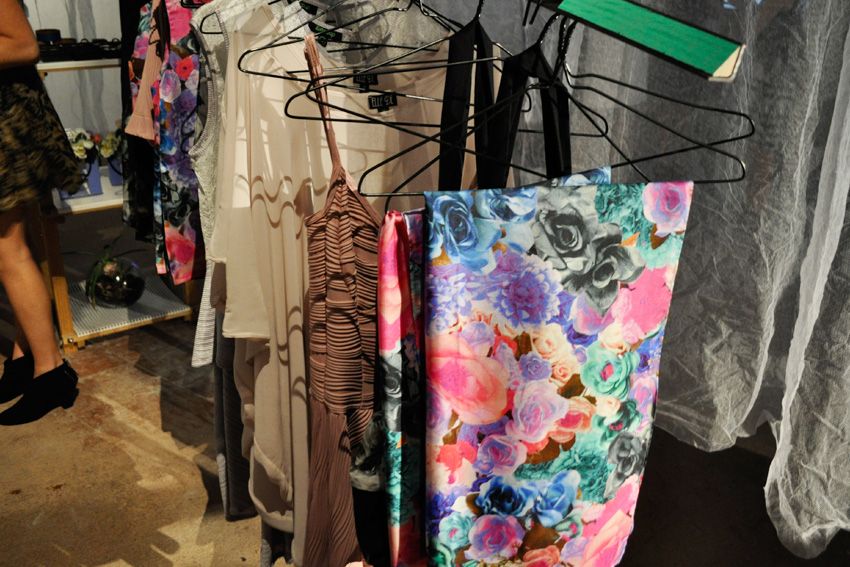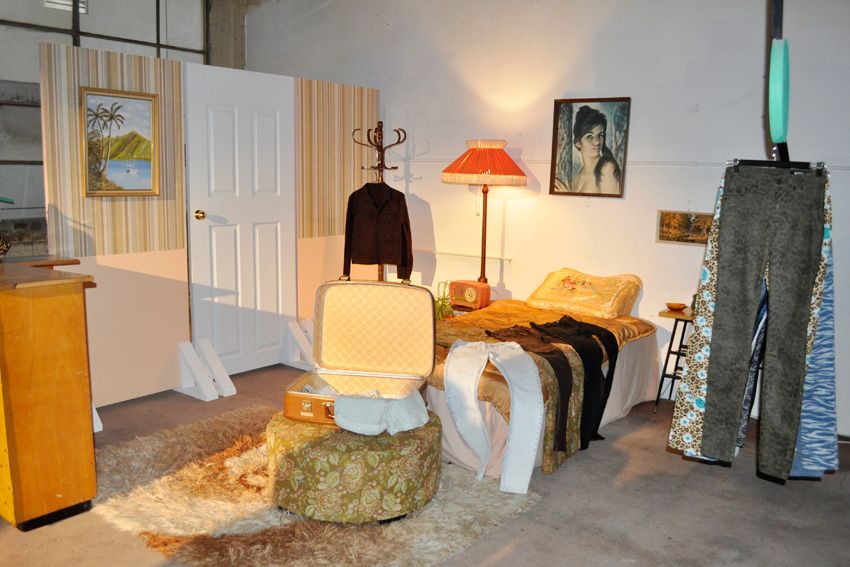 RES Denim.
The Sissies and the Always Crew
Neo Dia's
AW13 collection is a departure from the structured collections of seasons past and I believe this is the first time they have worked with print.
Such good style!!! The boy on the left made all his accessories.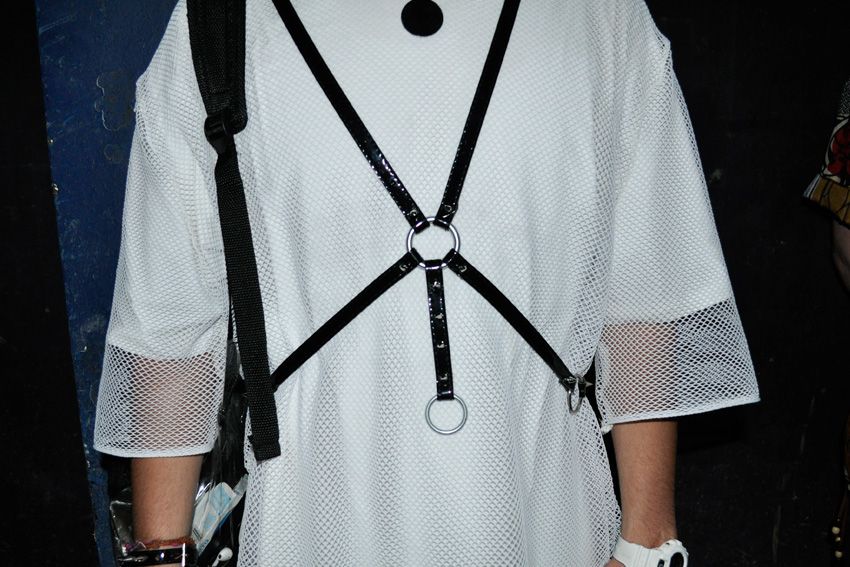 He made the harness.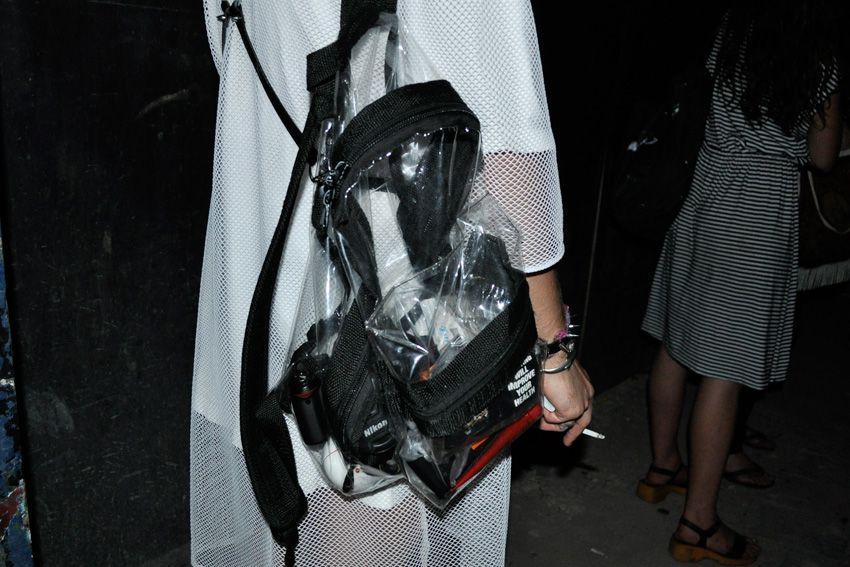 And the bag.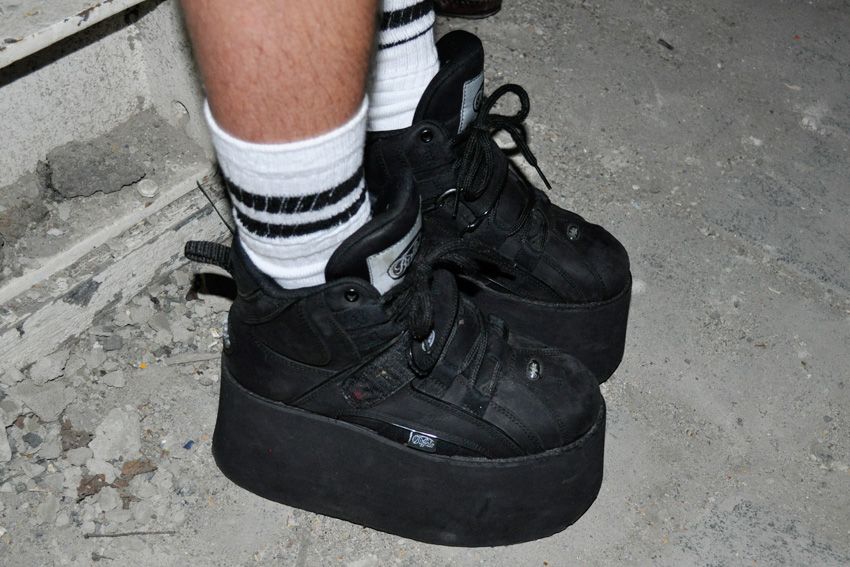 Not the shoes though!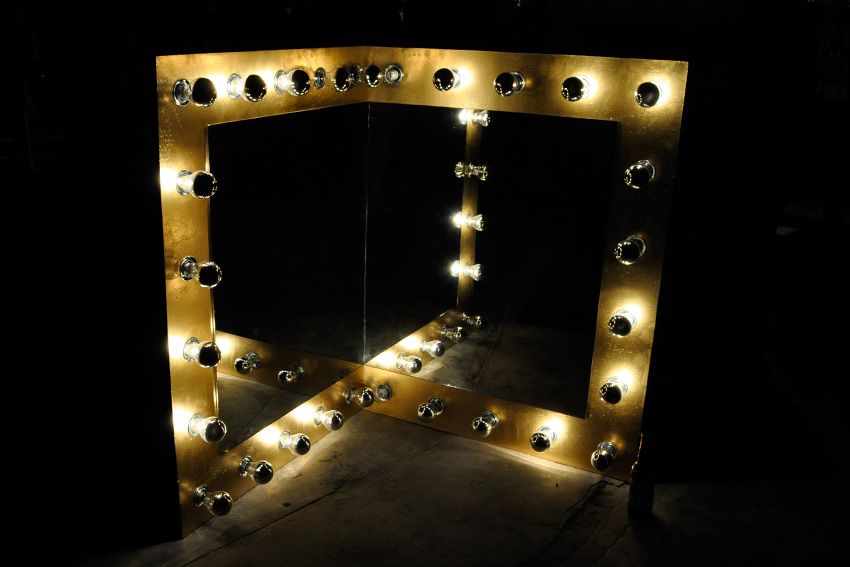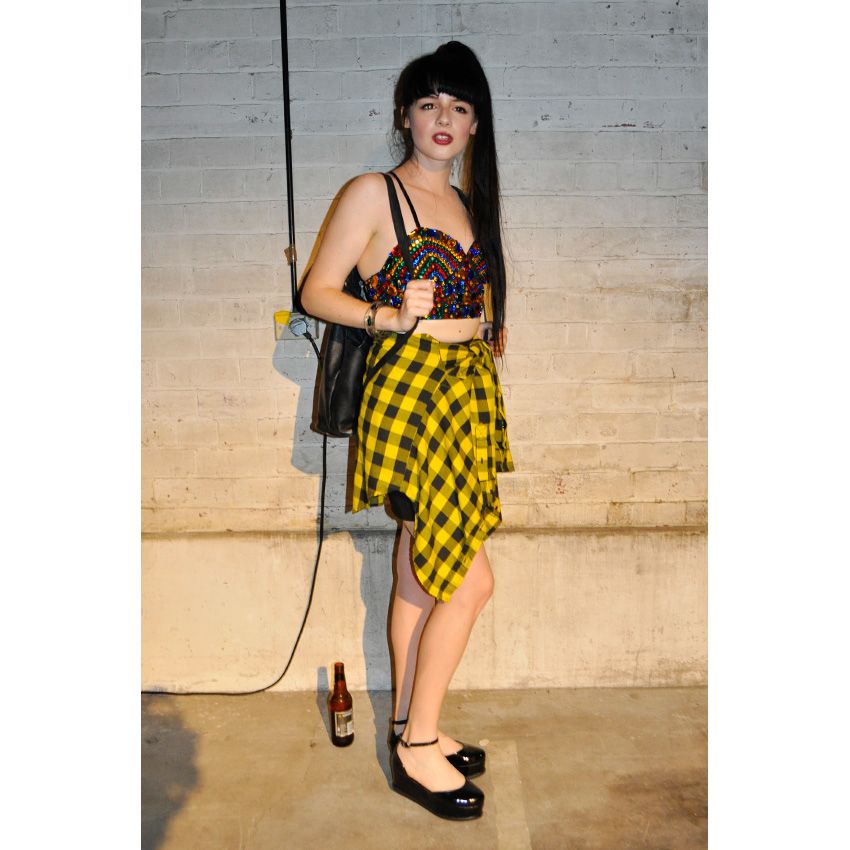 Tully being a babe. Look at her hair, how is that even humanly possible, its so long and all her own.
Mini backpack looking good.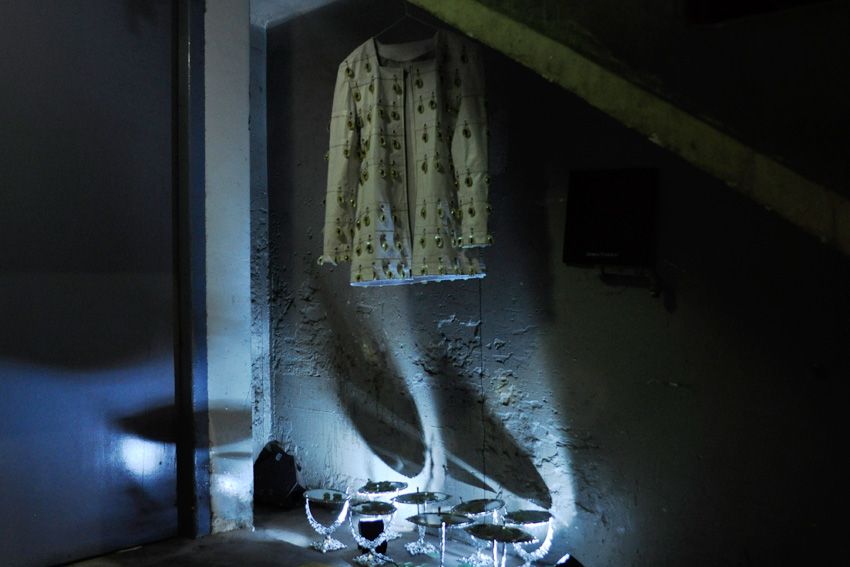 Artist/designer/stylist/performer
James Todrov
is Melbourne's next Leigh Bowery...which if you didn't know is where Leigh Bowery is actually from, he dropped out of RMIT fashion and escaped to London and the rest is history.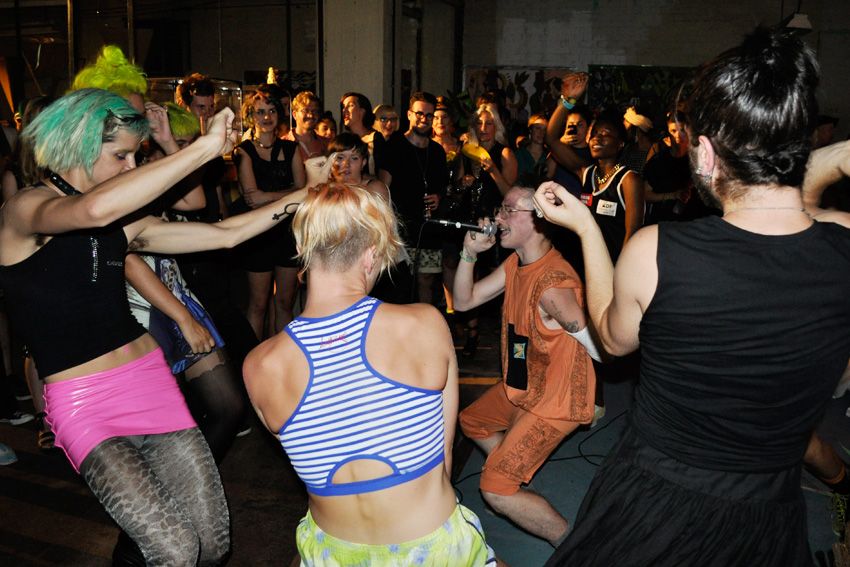 BROTHERS HAND MIRROR
& THE SISSIES & THE ALWAYS CREW. Rapper Grant Gronewold has a great tumblr called
HTMLflowers
where he shares his art, zines, stick poke tattoo designs and insight into life with cystic fibrosis.
Croissant leggigns and mini backpacks.
Deb 'Spoons' Perry
in her Croc Off with jewellery designer OTT by Lia T. Dep was flown in from WA for the event. So much energy!!!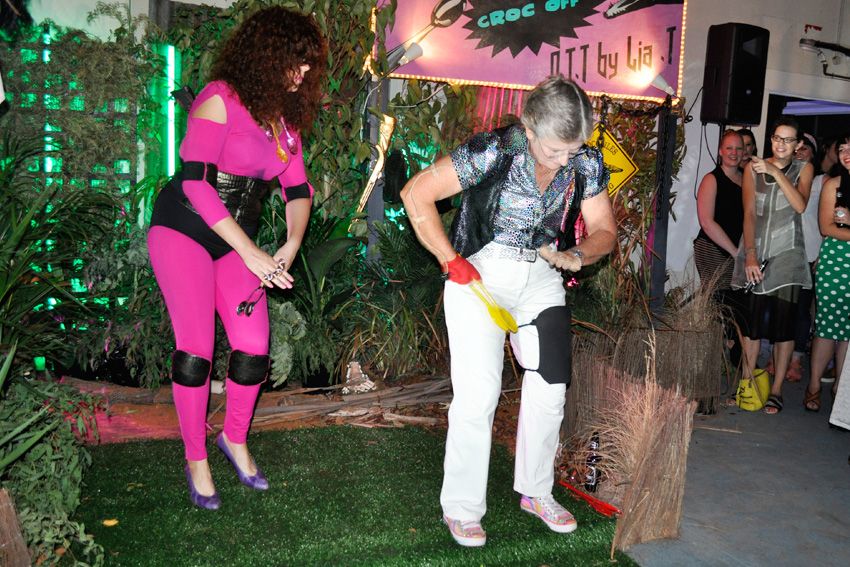 Hard to capture the energy of the show, there were plenty more high kicks where that come from.
Penthouse Mouse False Economy Store is open NOW until Wednesday 13th March
17 Wills Street, Melbourne open 11am - 5pm daily.
Penthouse Mouse Midmouse Runway tickets are still available!!!
Friday 15th March. Tickets are $20 + bf.
Show 1
7.30pm Autonomy, Leonard Street, The Social Studio, Ameca Calleja, RES Denim and Tightology.
TICKETS HERE
Show 2
9.30pm Raggatt, NEO DIA, Keegan, Christina Exie, Jason Hewitt.
TICKETS HERE
So happy to be home in this creative city. Come experience the magic for yourself at one or both of the runway shoes. See you there xoxo