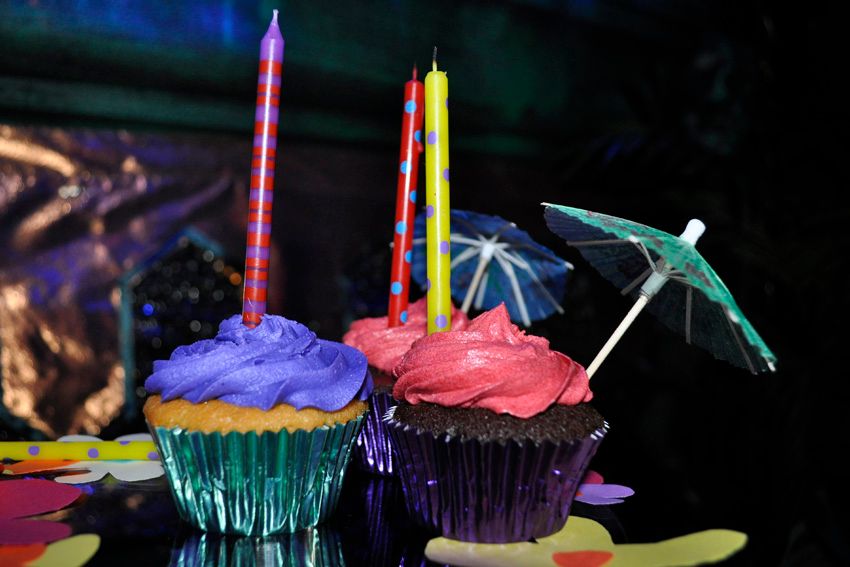 You may remember around this time last year I
blogged about the launch of an amazing plus size vintage store
in Melbourne? Well
Bombshell Vintage
just celebrated their first birthday, and boy did they do it in style! Held at Fitzroy's latest hot spot,
The LuWOW
, a fabulously kitsch Tiki bar which wouldn't look out of place in an Elvis movie it was the perfect backdrop for the night. With performances by Fatty a-Go-Go who are part of Melbourne's new fat burlesque troupe
Va Va Boombah
and runway shows not only by Bombshell Vintage but also local Melbourne plus size designer
Fox Parse
and
Hey Fatty
the plus size vintage online store.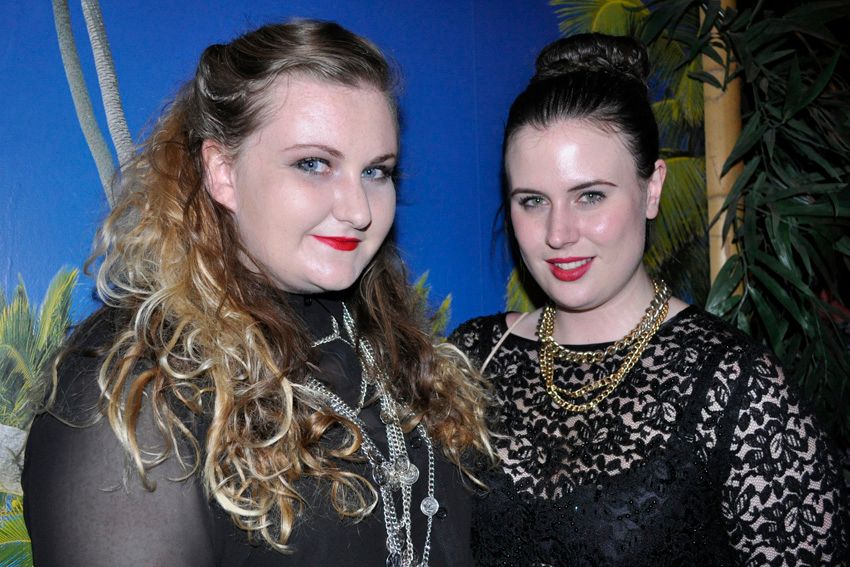 Sydney blogged Caitlin of
Closet-Confessions
and Melbourne blogger Ashley of
This is Ashley Rose
were in attendance.
Kate Millett the lady behind Bombshell Vintage looking stunning.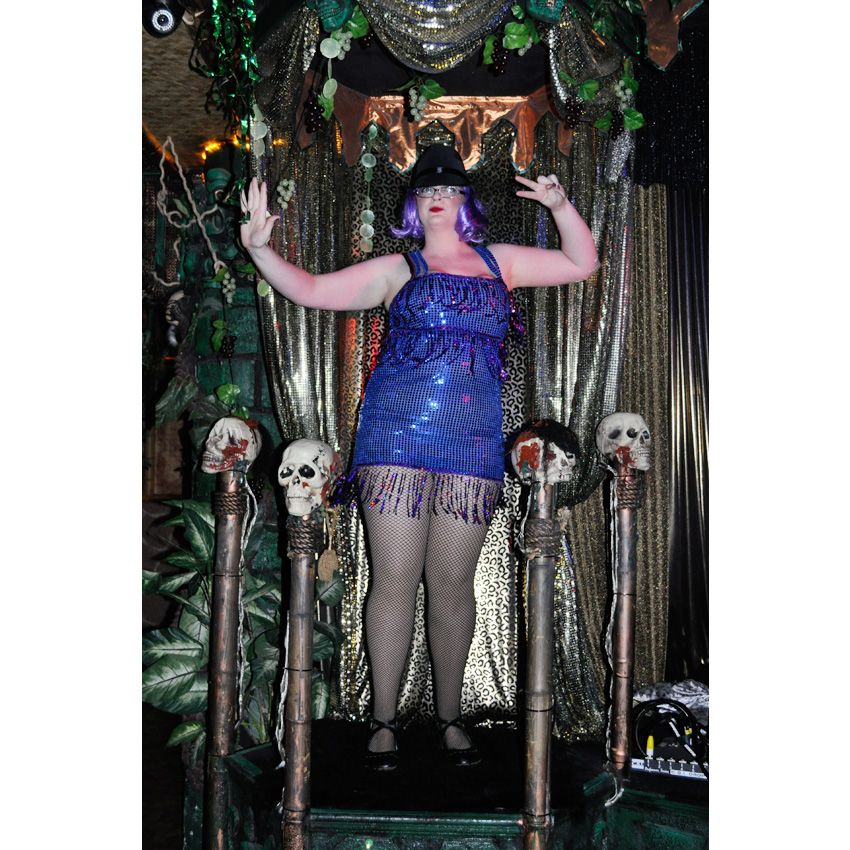 Fatty a-Go-Go dancing away on the podium.
Fox Parse's
pieces are all handmade in Melbourne.
The designer Jessica taking a bow.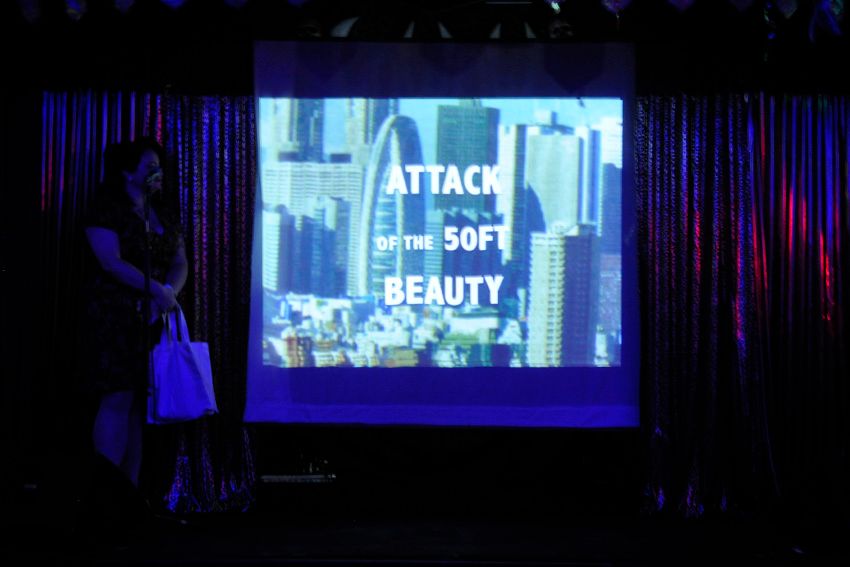 Next on the runway were
Hey Fatty
who are passionate about vintage plus size fashion.
The Hey Fatty models in their vintage frocks and retro bouffant's.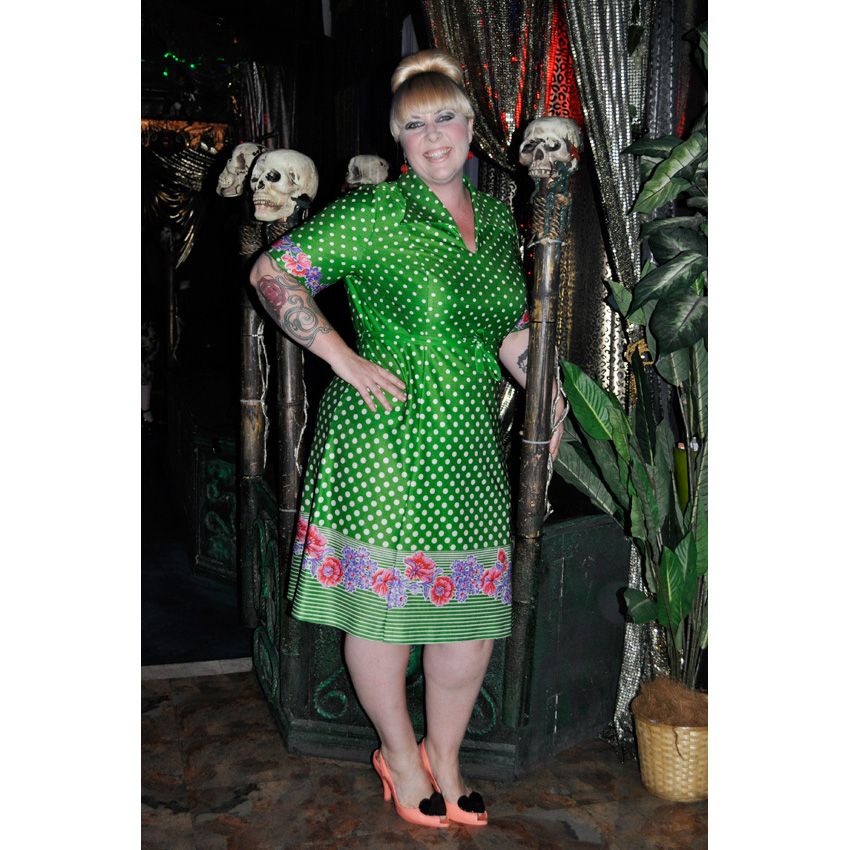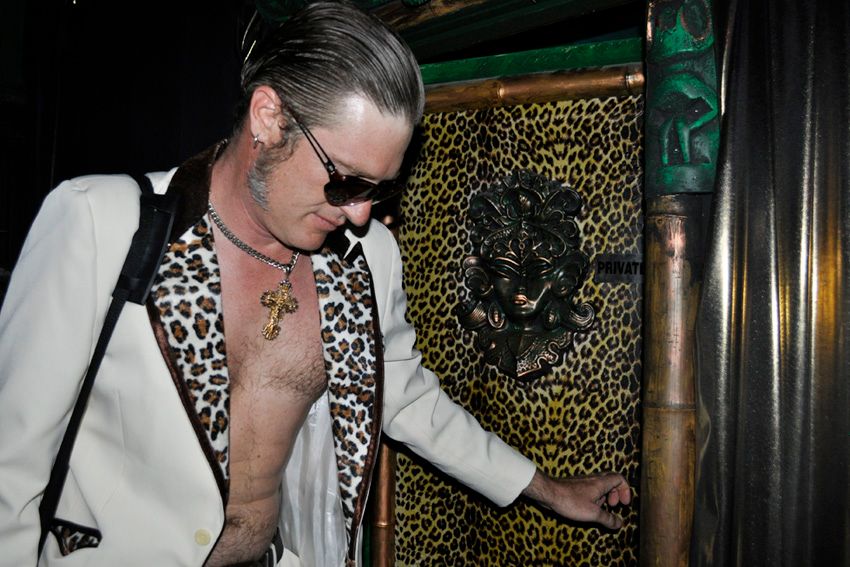 Elvis has left the building.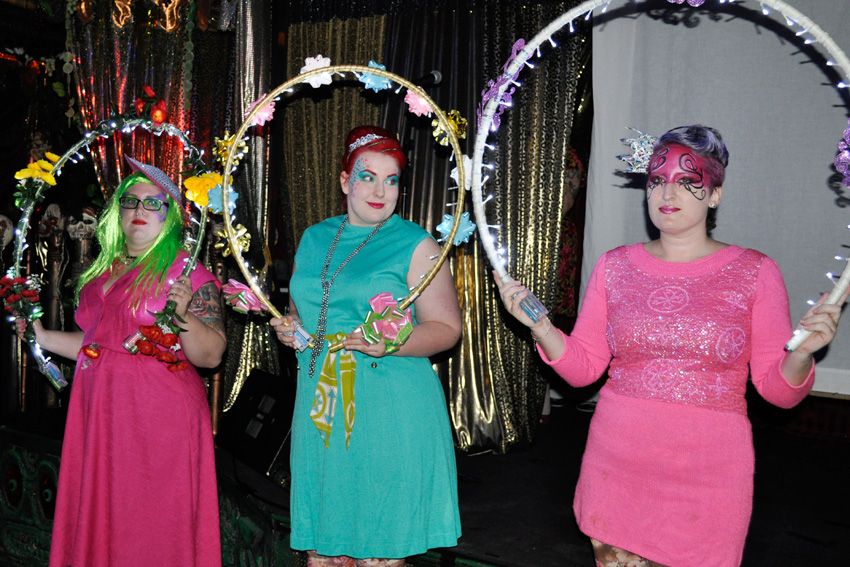 Bombshell Vintage's
runway presentation blew me away with its amazing styling. From the colourful hair and make-up to those light up flower hula hoop things it was amazing to see plus size fashion presented in such an avant garde way.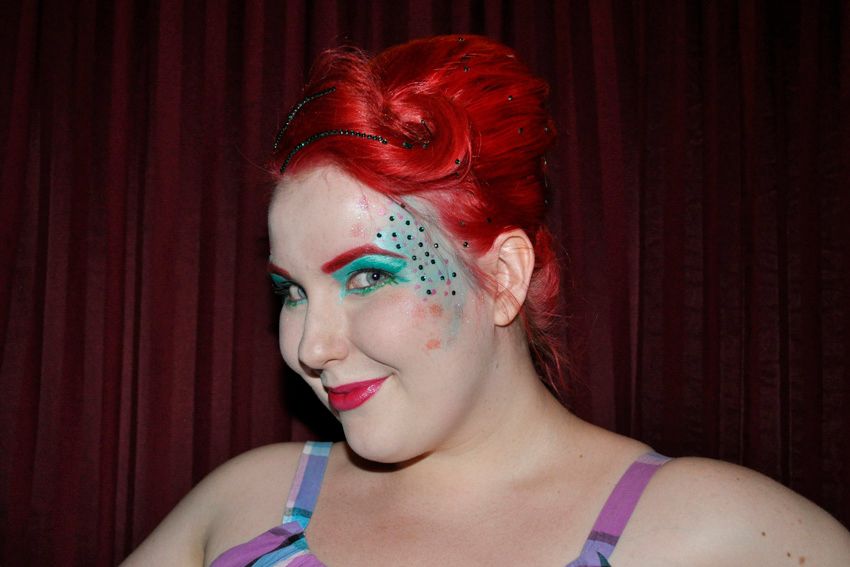 The colourful make-up and stick on gems which I loved.
It was hard to capture the lights with flash.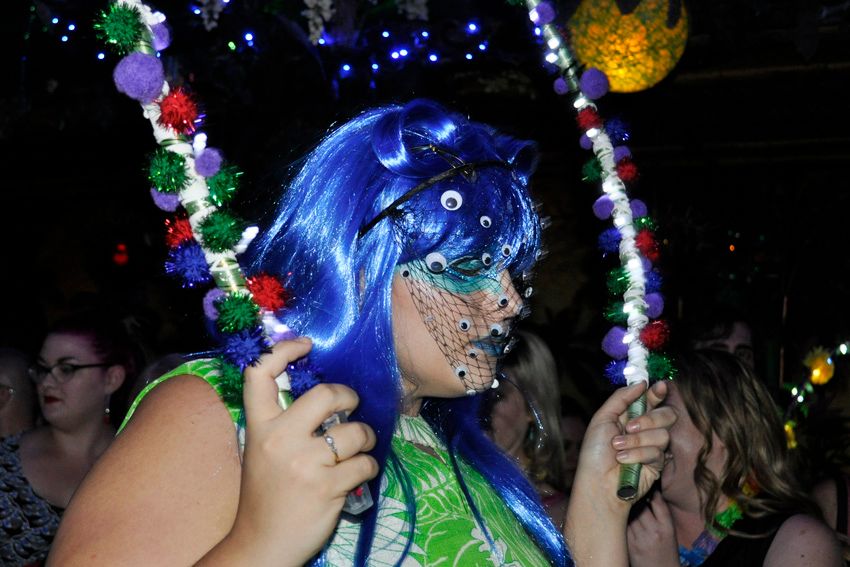 I eventually managed to capture a few not too blurry photos without flash. The lights looked amazing in person.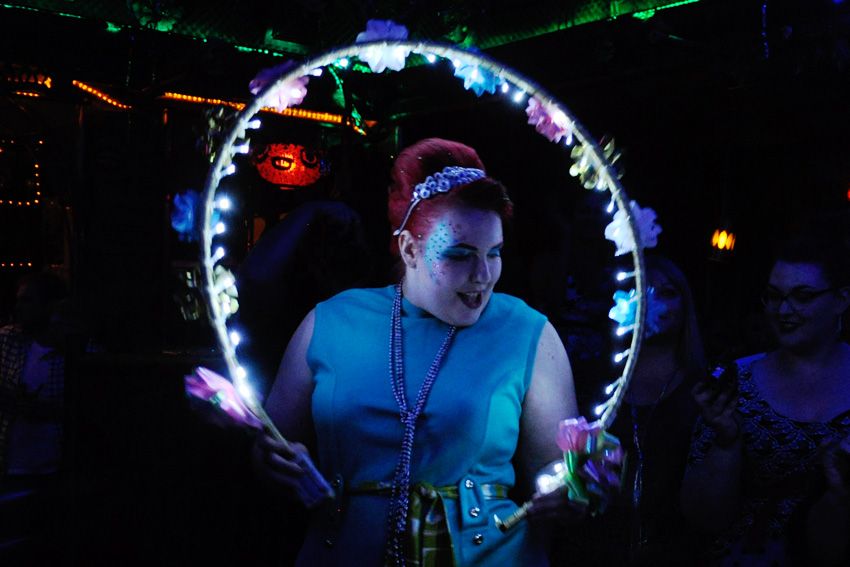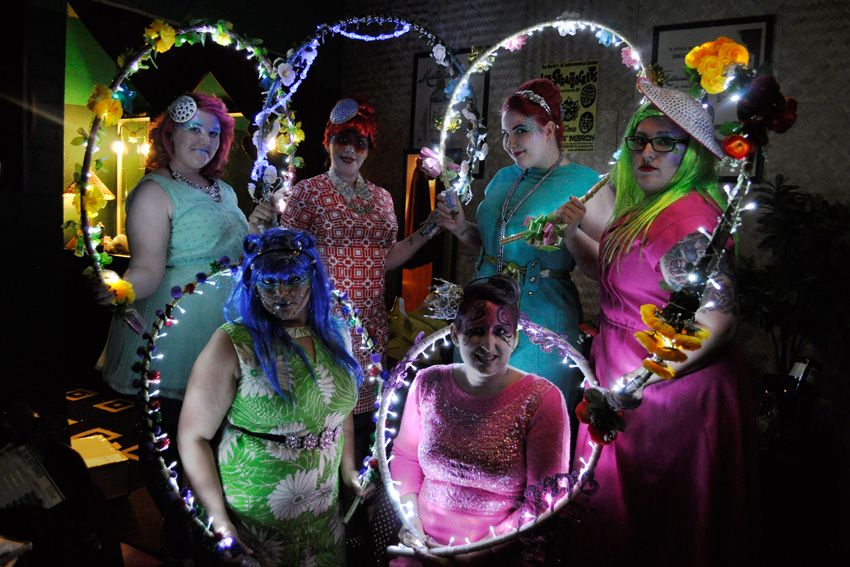 The models backstage with their lights on, it looked amazing!!!
Bombshell Vintage is now located at Collingwood's Lost and Found Market.
1-5 Perry Street, Collingwood (just off Smith Street)
Open 7 days 11-6.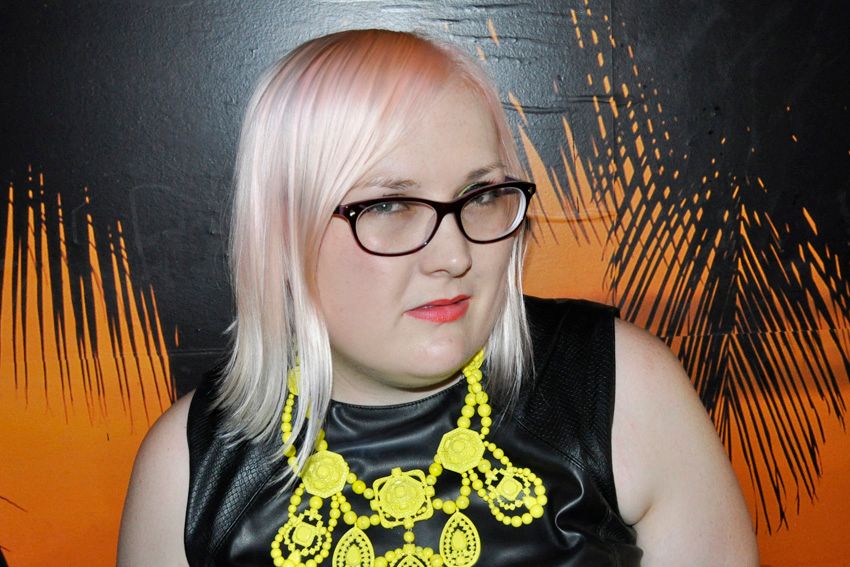 For the event I borrowed my sisters neon yellow necklace.
I couldn't help myself but wear my new favourite Topshop skirt again, I love it so much. Good news guys is that it wasn't sold out online after all, it just wasn't released online yet so yes you
CAN NOW BUY IT
!
Outfit details
Leather look peplum top
River Island from
ASOS
Kaboom pencil skirt
Topshop
Black jelly sandals
Jelly Beans
Yellow bangle
Symantha Rose
Yellow necklace
Borrowed from my sister