Last week I had some friends in town from Melbourne and while out shopping with them one day I spotted this awesome comic book pencil skirt in the last chance section at Topshop. My heart started pounding, I had to have it, they needed my size and it also had to fit. They only had two size 12's left but looking at the stretch of the fabric I decided to try it on and see if I could make it work, and obviously the rest is history. It fit perfectly, and it came home with me for the grand ol' price of $54, a total bargain. Sometimes I forget the thrill of shopping in real life as opposed to online, chancing upon a statement making bargain just like that.
Outfit details
Neon peplum top
City Chic
Comic kaboom pencil skirt
Topshop
(now sold out online but have a
similar style
)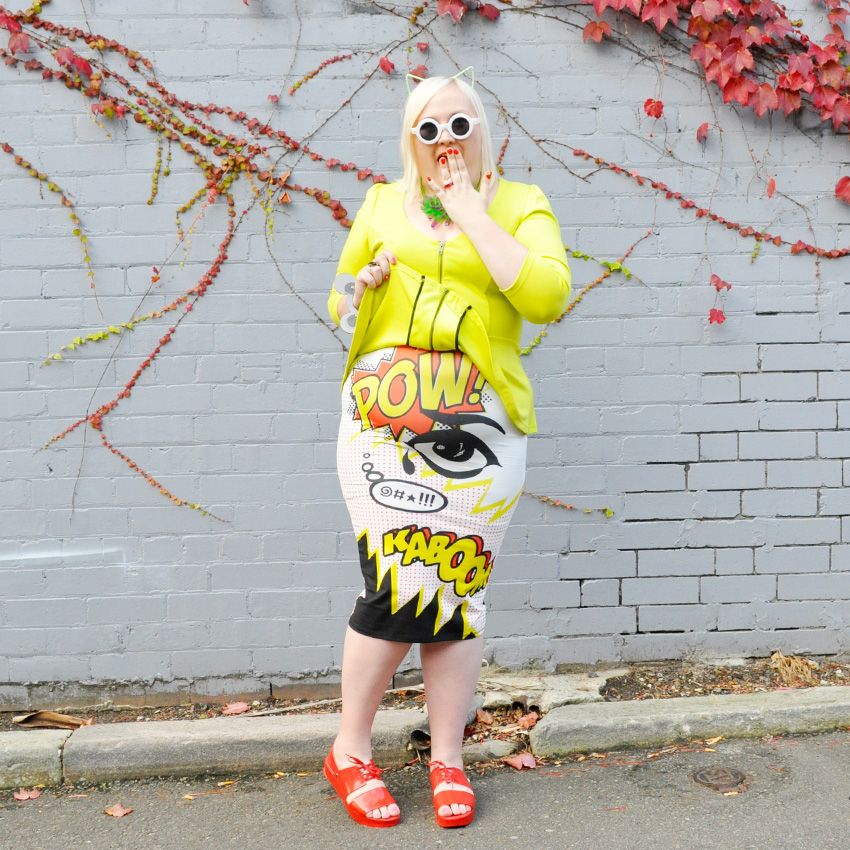 POW!
is hiding under
my City Chic peplum top.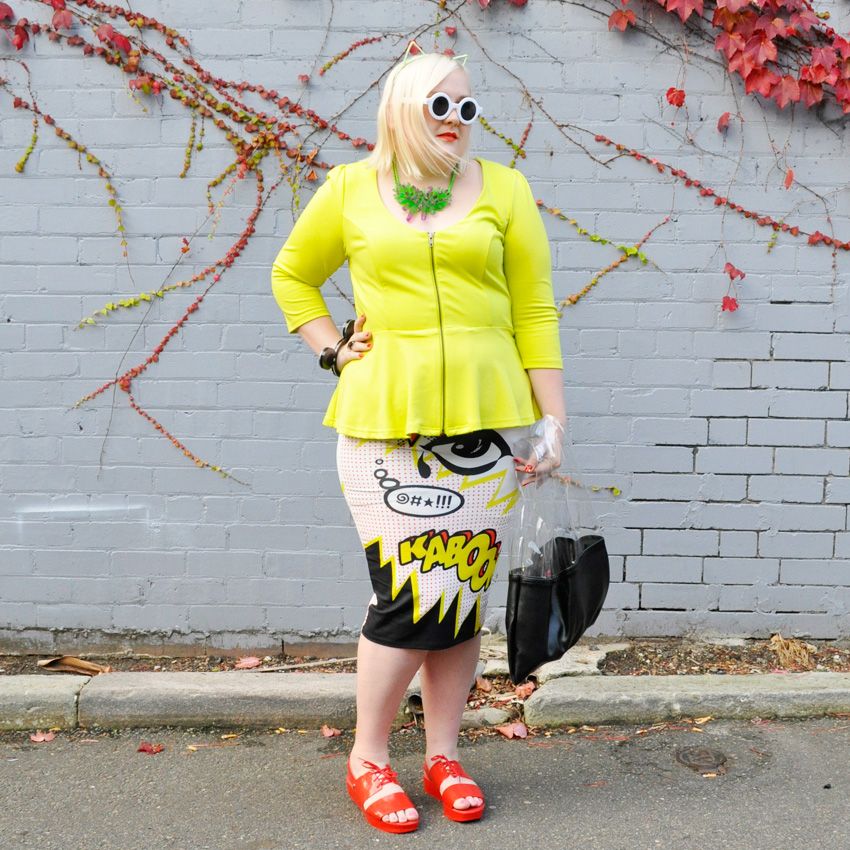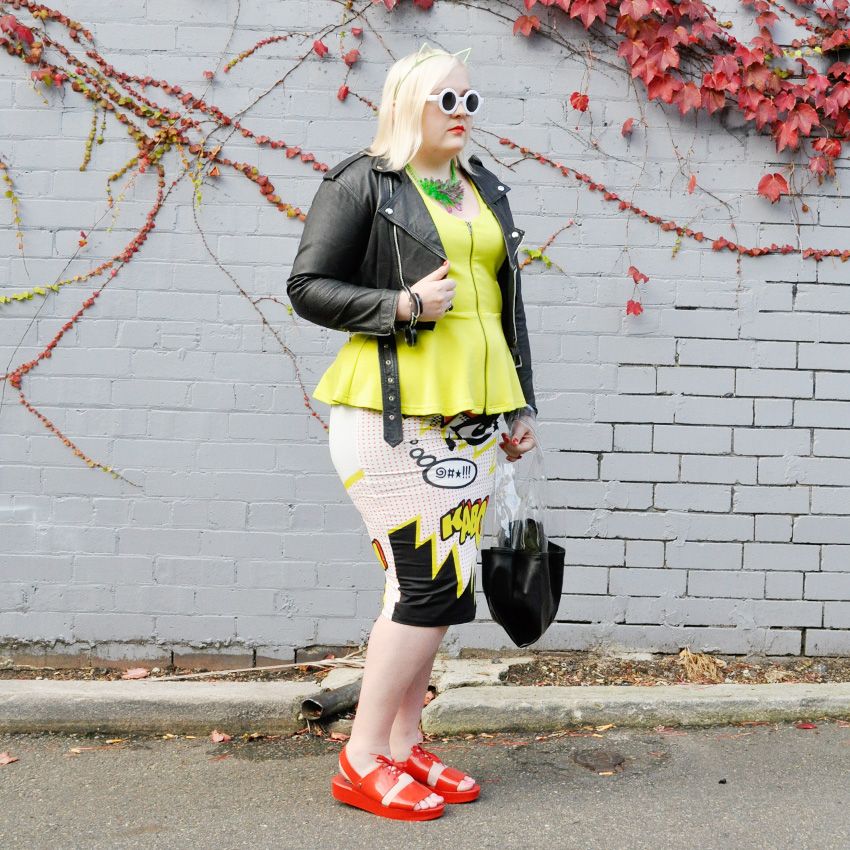 Its been so cold in Sydney recently, I've been getting a lot of use from my vintage leather biker jacket.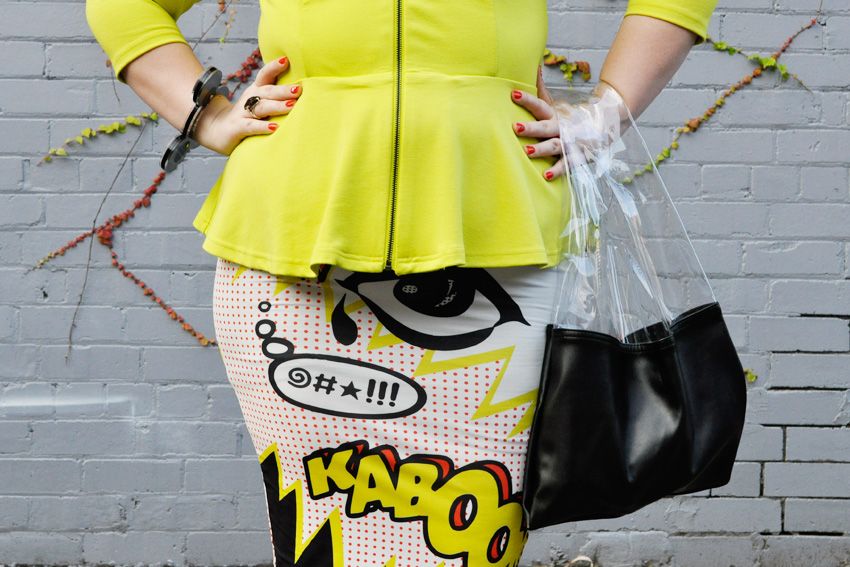 Black pleather and clear plastic tote
Fashiondacci
in Melbourne
Mickey mouse bangle
Estate of Mind
in Surry Hills
I got my first ever pedicure with my friend who was in town, it was her first too. My toes have never looked better, they look like real lady feet now!
Red platform jellies
Melissa Shoes
Shop the look!!!