On my last night in Melbourne I was lucky enough to be invited to the launch of
Bombshell Vintage
, a plus size vintage store in Clifton Hill. To say I was excited is an understatement especially after going to and falling in love with Re-Dress when I was in New York City (which sadly is no more). I'm a vintage lover from way back and to have a store that specialises in clothing of my size instead of having to madly hunt in regular old vintage stores is an amazing feeling as you actually have so many options for once. Well Bombshell Vintage didn't disappoint, I found and fell in love with a few pieces but actually settled on the red and white polka-dot dress you can see in the above photo and in my outfit at the bottom of this post.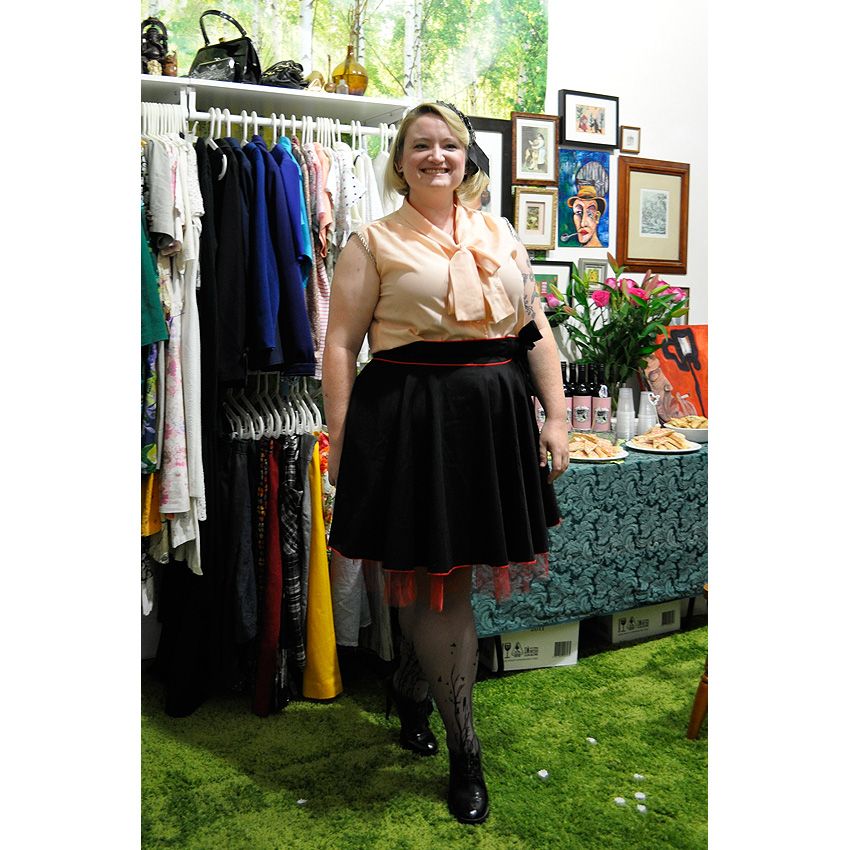 Bombshell Vintage
is the brain child of Kate Phillip, who I have known and followed on twitter for years as
@curvyvintage
. It was great to finally meet Kate in person, she is just so passionate about vintage and style at any size. My sister who was my +1 for the event commented that it was her favourite fashion launch I have ever taken her to because everyone was just so nice, which speaks volumes about Kate and her infectious personality.
The space is fitted out with kitsch artwork.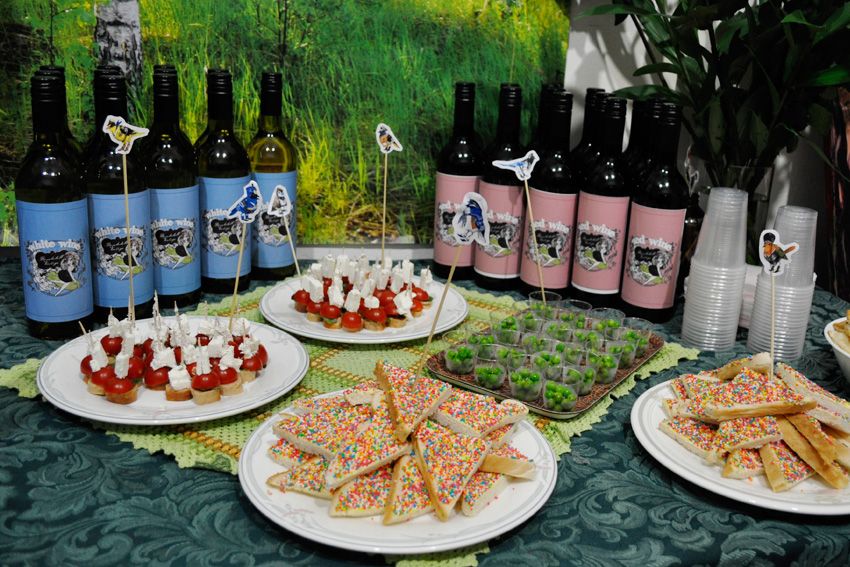 Kate made the cute labels for the wine and served an Aussie kids party classic, fairy bread.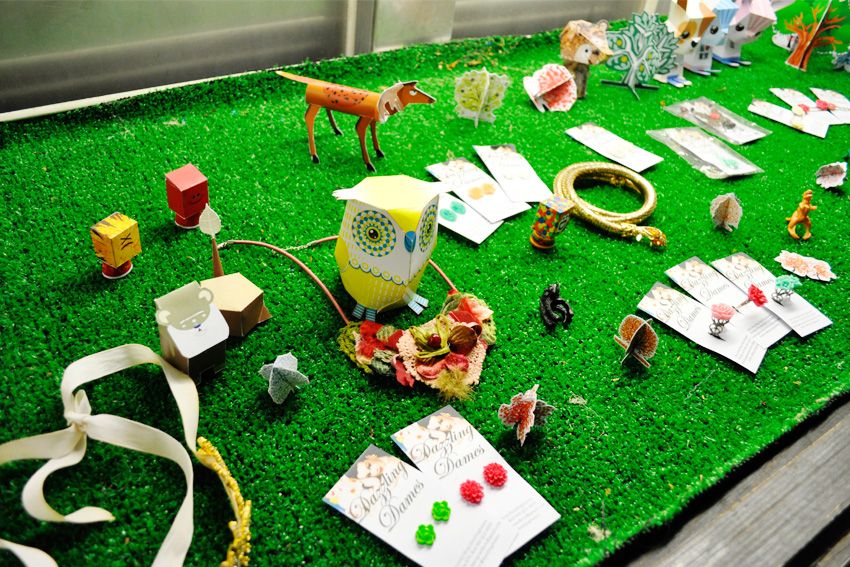 Bombshell Vintage also stocks local handmade jewellery and Kate creates cute paper animals for display.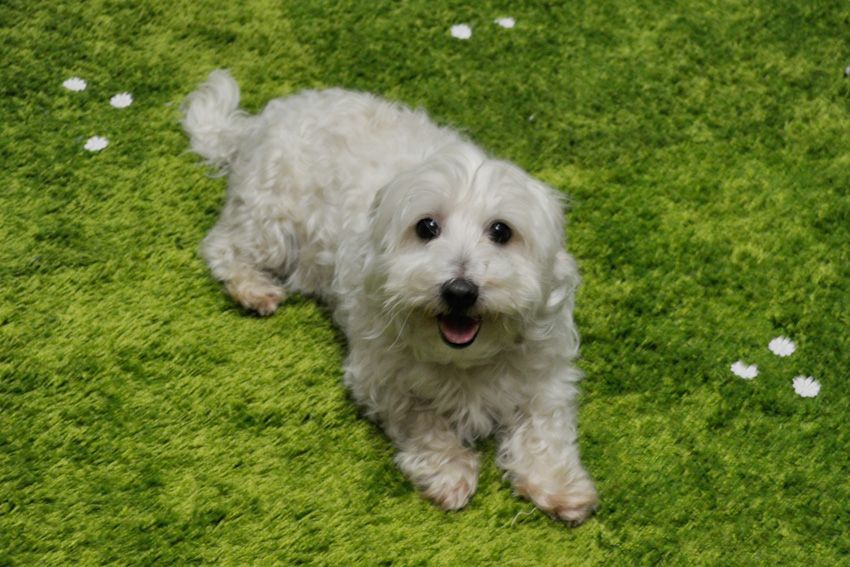 Bombshell Vintage's resident dog Modee was beyond cute, dare I say it, cuter than my own Hachiko? Its that happy grin, its just so adorable. Its worth visiting the store just to pat the dog I reckon!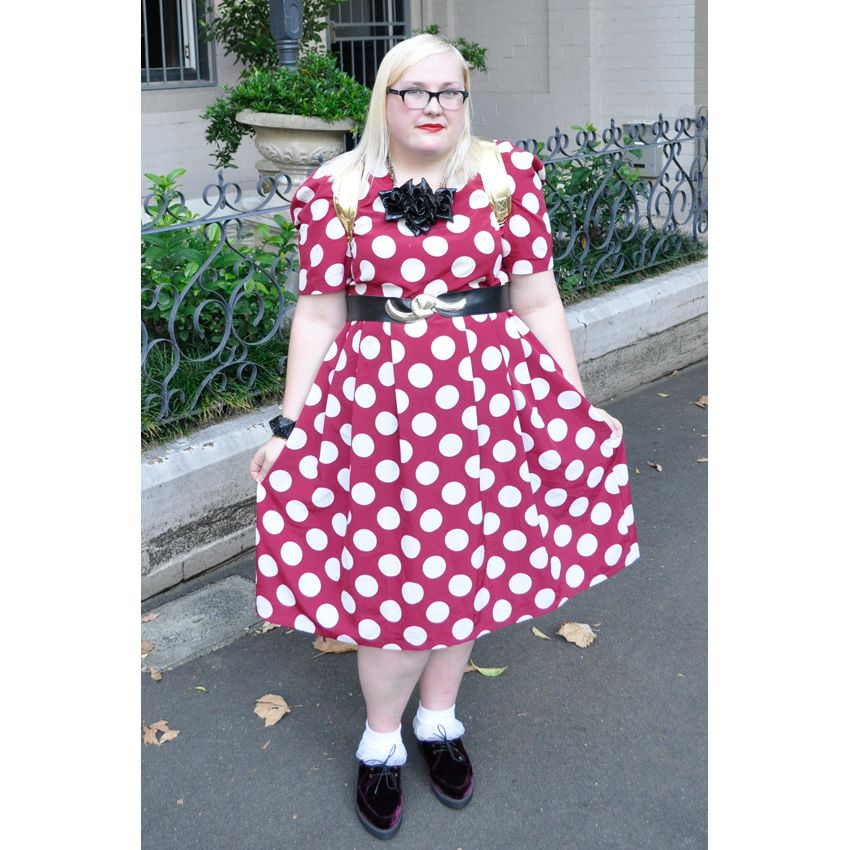 Here is the polka-dot dress I bought at the launch. All pieces were $50, which was totally reasonable, especially for a dress this awesome.
Outfit details
Dress
Bombshell Vintage
$50
Belt
Vintage from Camberwell Market
Necklace
Make Believe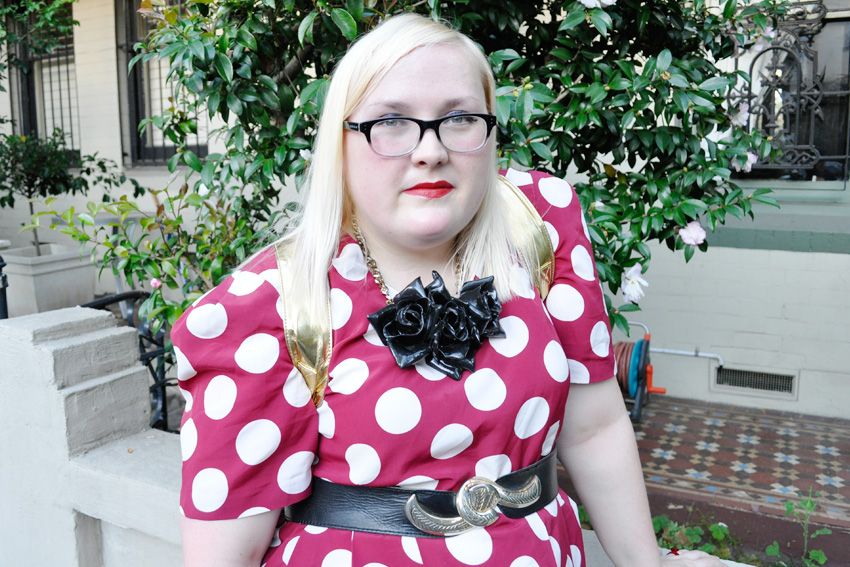 Specs
Osiris at Specsavers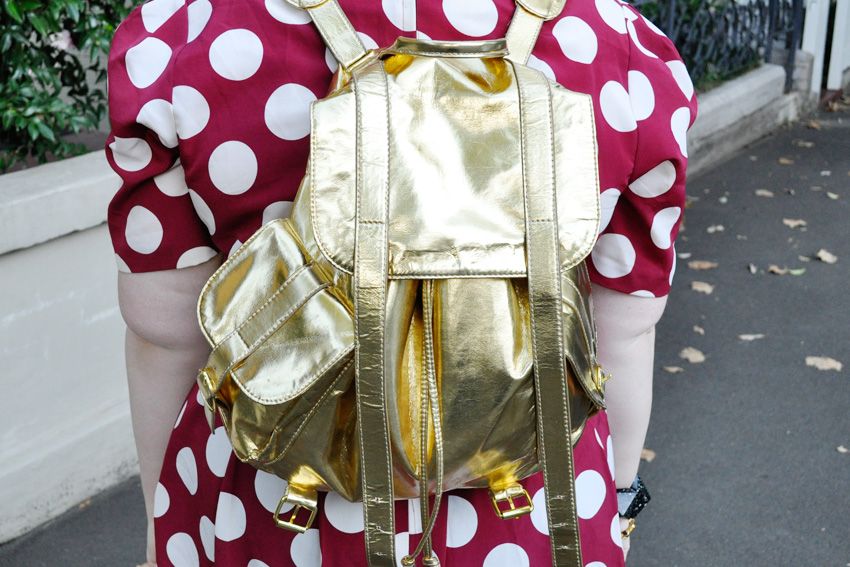 Gold backpack
$5 from Episode in Brunswick, Melbourne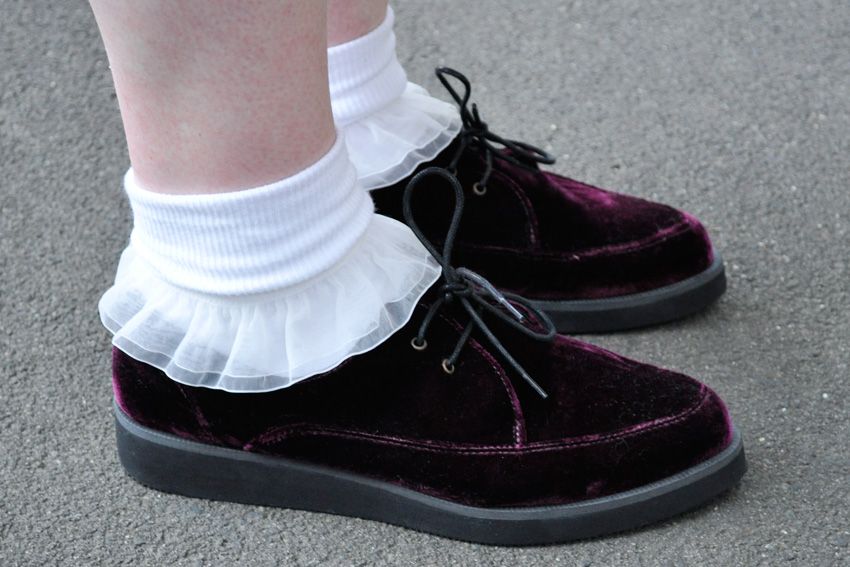 Creepers
My drunken purchase from the Topshop Melbourne opening
Socks
American Apparel
Bombshell Vintage
is located in Clifton Hill, Melbourne and is open by appointment only.
You can keep in touch with them via
twitter
and
facebook
.
To make an appointment at the salon get in touch via
email
.