A few Hobartians expressed disappointment in my previous toned down in Tassie outfit, believing I toned it down for the people of Hobart. In actuality I toned it down (as much as possible from my limited Melbourne luggage) for the reason we were in Tasmania, meeting with Real Estate agents, lawyers etc for my mum's potential move to the Apple Isle. I didn't want to distract from the important happenings, it wasn't about me, it was about my mum. I also only had carry on luggage so most of my accessories were left on the main land. Sometimes less is more anyway, and with this look I feel that the look twice nature of it is more subversive and interesting anyway. Looking at it from afar the outfit is almost businessy, but on closer inspection the printed blouse is all kinds of bad ass with its money print awesomeness.
Outfit details
Peplum dress
City Chic
Money print shirt
Joyrich bought in Tokyo at Candy (Joyrich is now available at
ASOS
)
Jelly sandals
Jelly Beans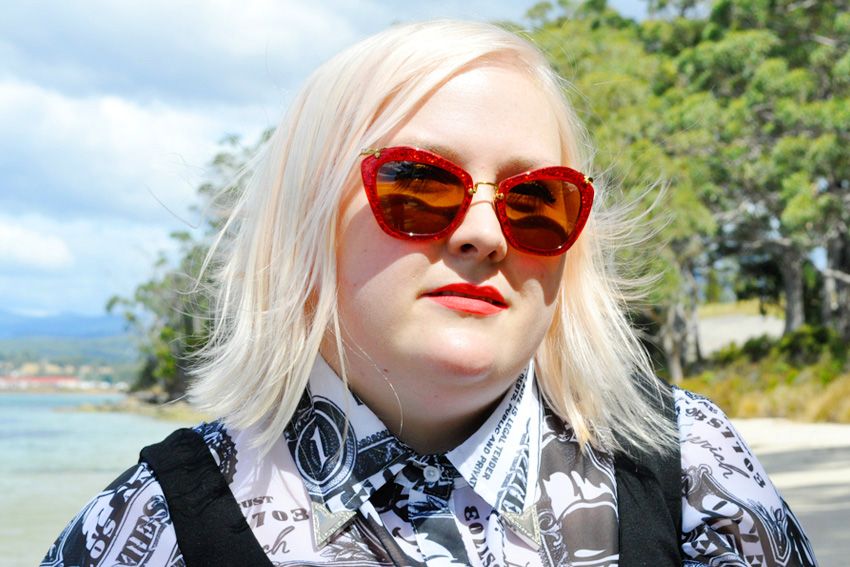 Miu Miu Nior sunglasses
in red glitter from
Vision Direct
How beautiful is this beach, just 2 minutes walk from my mum's potential new house? I never knew Tasmania was so stunning!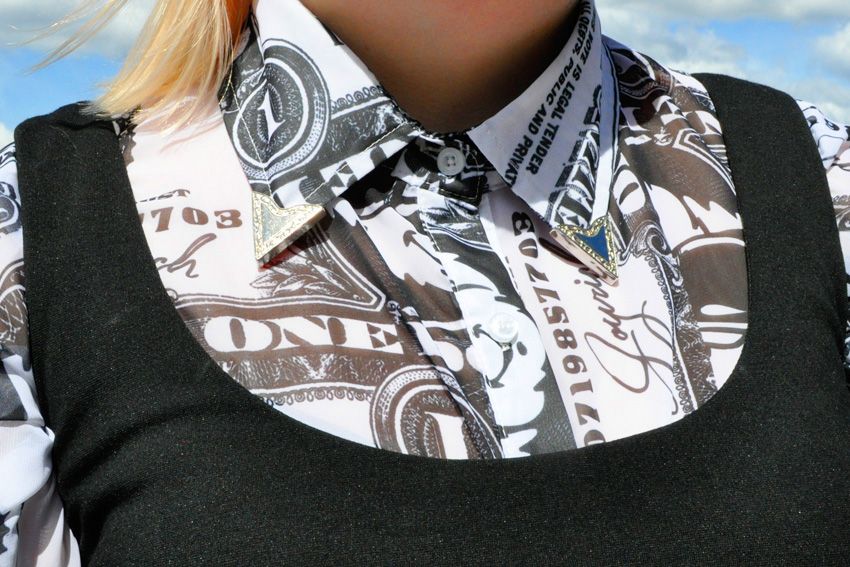 Close up detail of the
Joyrich
shirt's money print. Joyrich is one of my favourite brands and I used to have to wait until I was in Tokyo to buy it as they don't have an online store. When I saw them pop up on
ASOS
I was overjoyed as now its so much easier to buy me some Joyrich awesomeness.
Such a beautiful part of the world.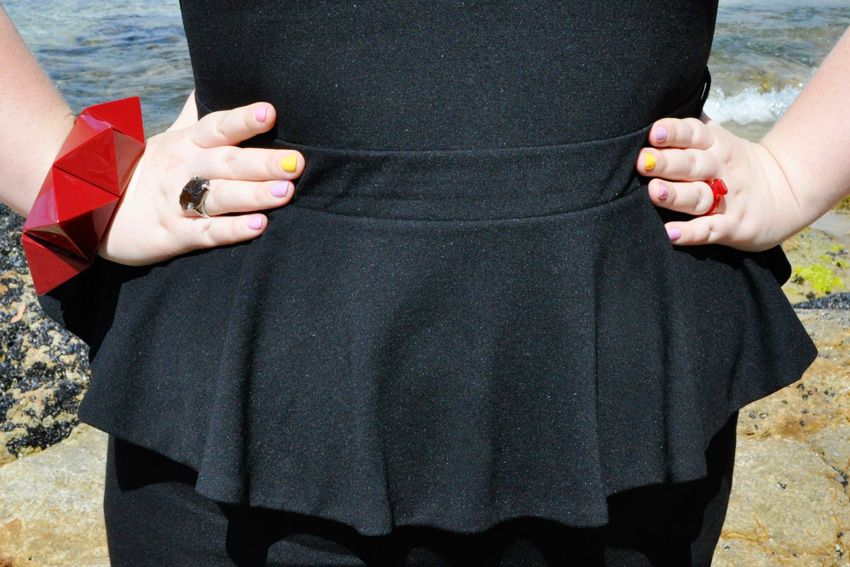 Close up detail of the peplum on my
City Chic dress
. This dress fits like a glove on me, it is really flattering (for want of a better word) and I feel so confident in it.
Shop the look!!!