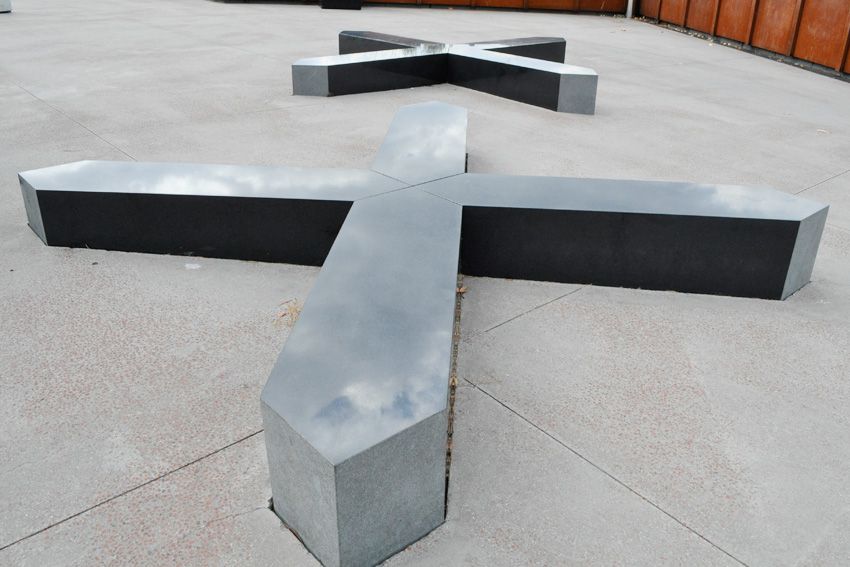 As I've mentioned in my last few blog posts I've been in Melbourne helping my family with things for the past few weeks. Those things mainly were the fixing up and preparing for sale my deceased grandparents house, which needed a fair amount of work. Amongst this was an unexpected trip to Tasmania with my mum who has found her dream home on the Apple Isle. I'd never been to Tassie before but my mum has fallen in love with the scenery and lifestyle, and after a few hard years looking after her sick parents she really deserves this chance. As a landscape artist Tasmania is the perfect studio for my mum to work from and if it all goes through as planned the house she has found is in the most beautiful spot just an hours drive or so from Hobart. Of course being in Hobart I relished the chance to visit
MONA
, Hobart's new and now iconic Museum of Old and New Art.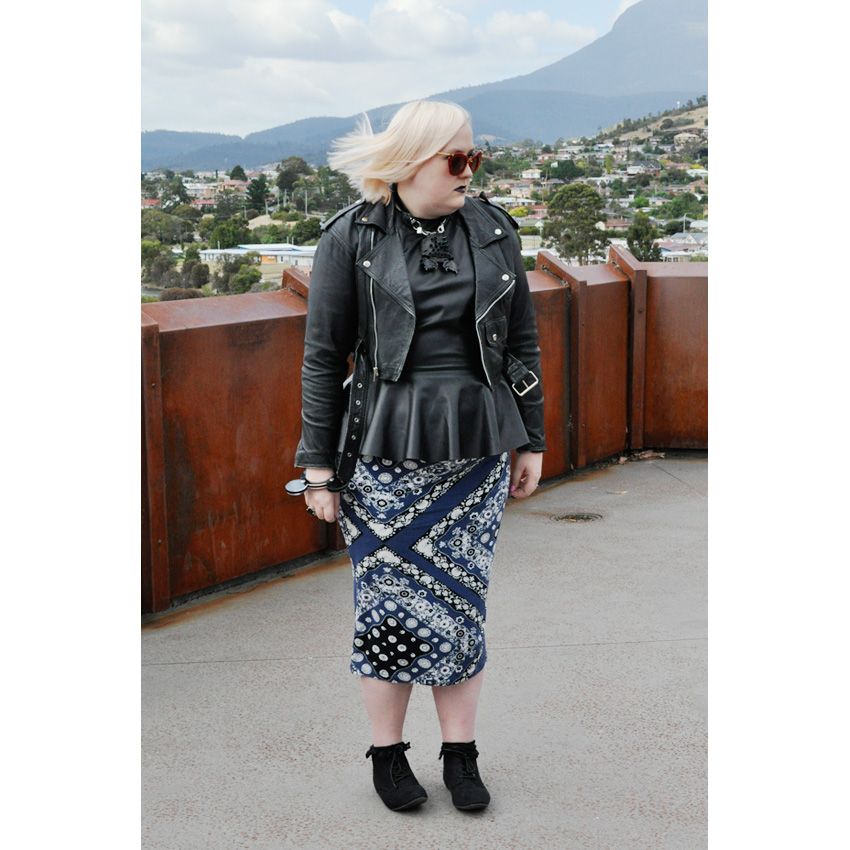 As we were in Tasmania to meet with real estate agents and staying at old B&B's I tried to tone down my look a little, although looking at these photos I think I just ended up looking like a petulant teenager.
Outfit details
Leather look peplum top
River Island via
ASOS
Bandana print pencil skirt
ASOS
Cropped leather biker jacket
Vintage Sole
in Fitzroy $155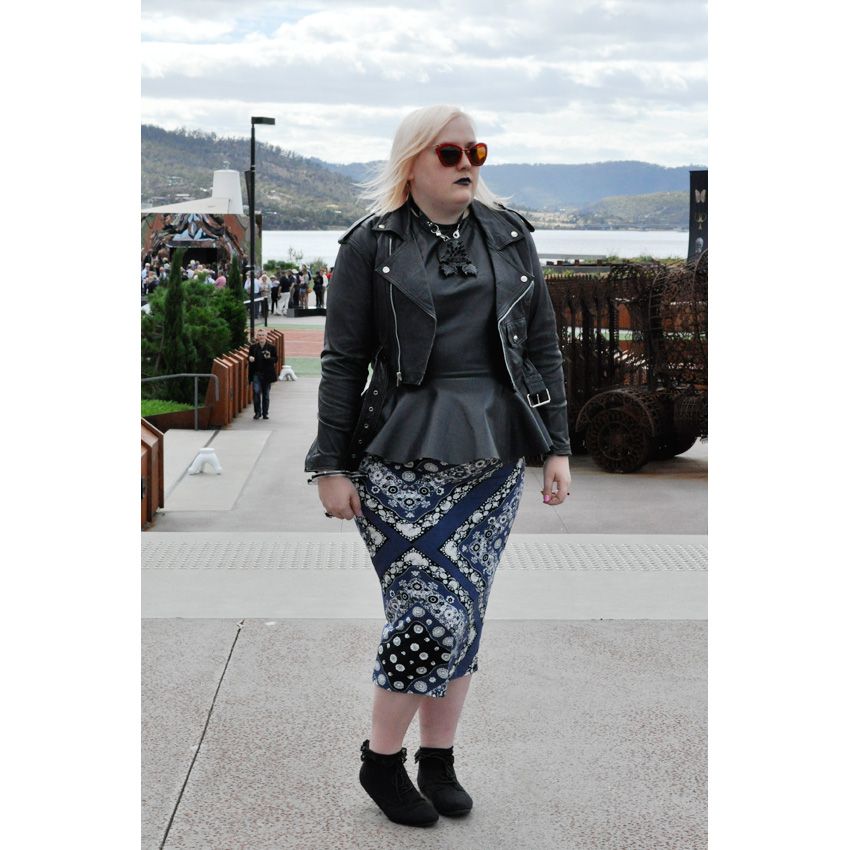 MONA is set in a stunning valley close to Hobart. I was surprised by just how much forest surrounds Hobart, Tasmania is one of the most beautiful places I have ever seen, if you can you really must go!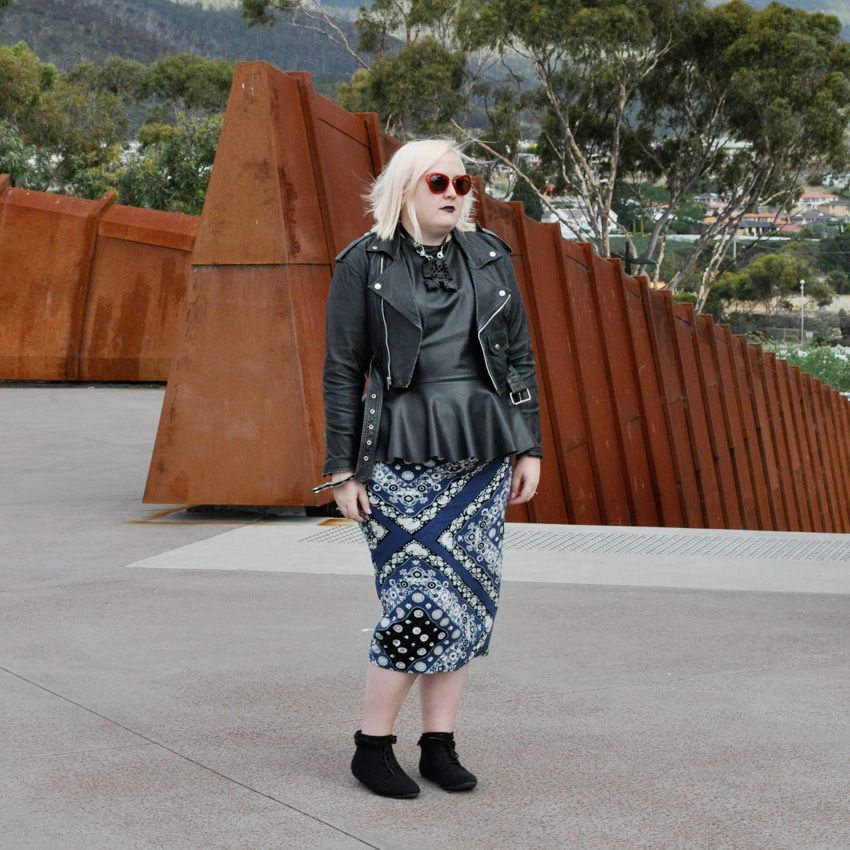 My mother obviously likes this angle on me.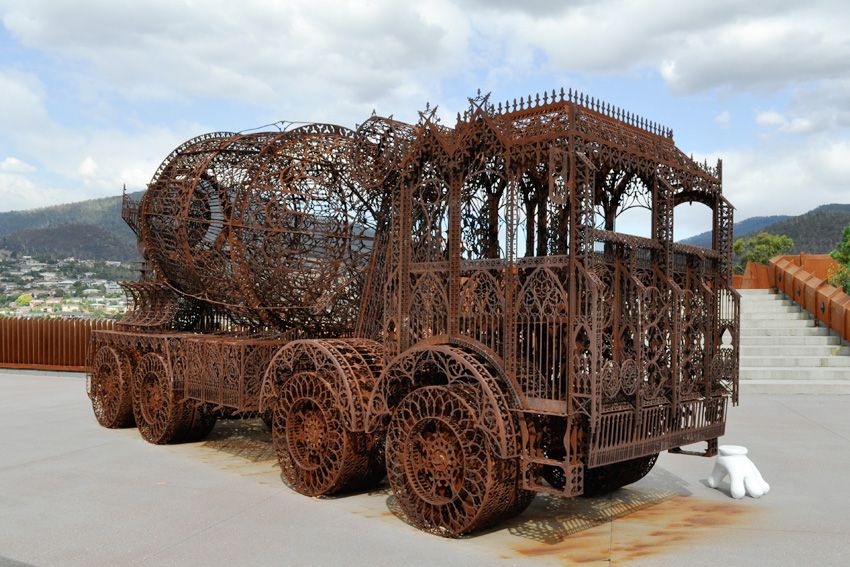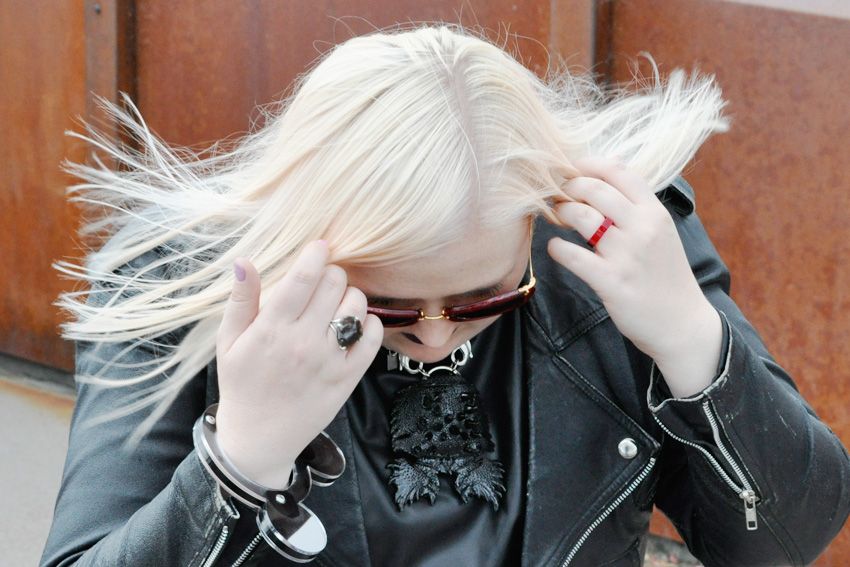 Sunglasses
Red glitter Miu Miu sunglasses from
Vision Direct
Lobster tail choker
by OS Accessories from
ESTATEofMIND
in Surry Hills
Mickey Mouse bangle
by +ADEEN NYC from
ESTATEofMIND
in Surry Hills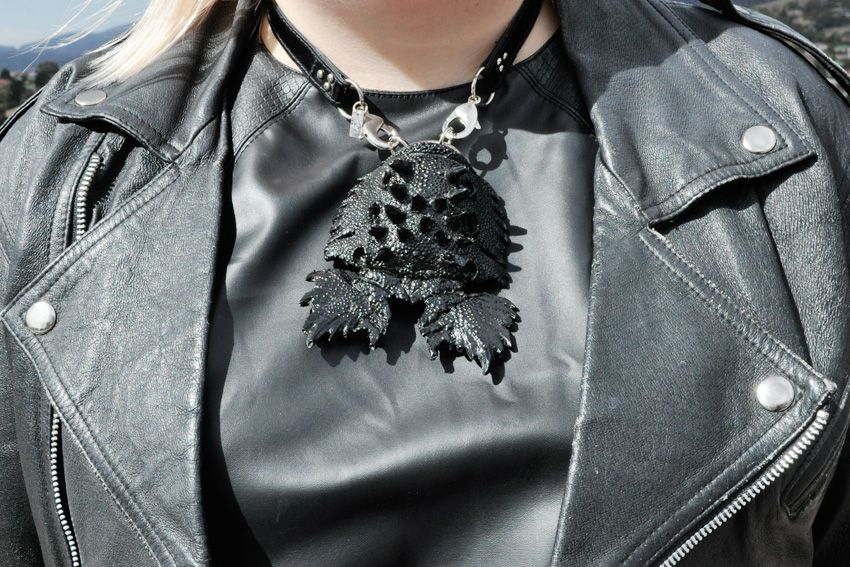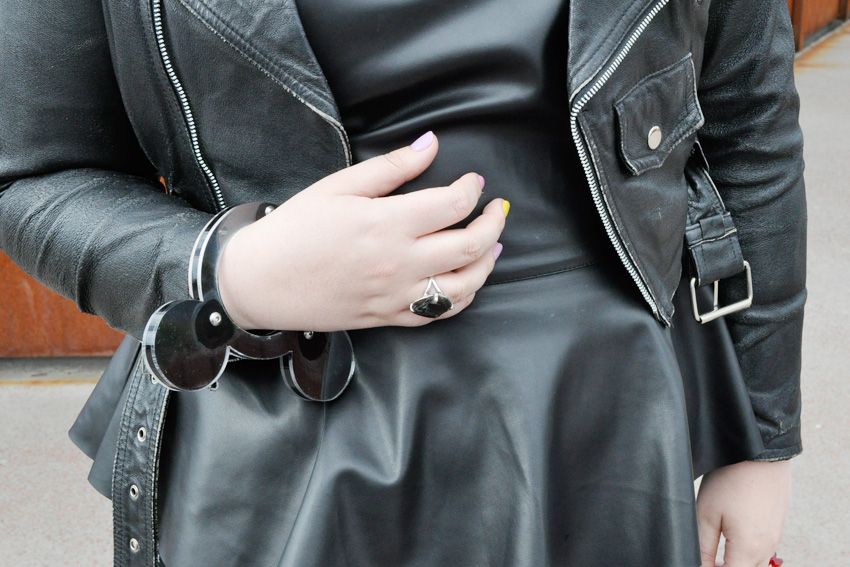 As this was an unexpected trip to Tassie I hadn't packed walking boots so picked these black ones up at Kmart for $10 for the trip. They came in handy when we accidentally booked a forest lodge for our first nights accommodation (as you do). More photos from the trip to come.
Black ankle boots
Kmart
$10
Black lace frill socks
$3 cheapies from a local store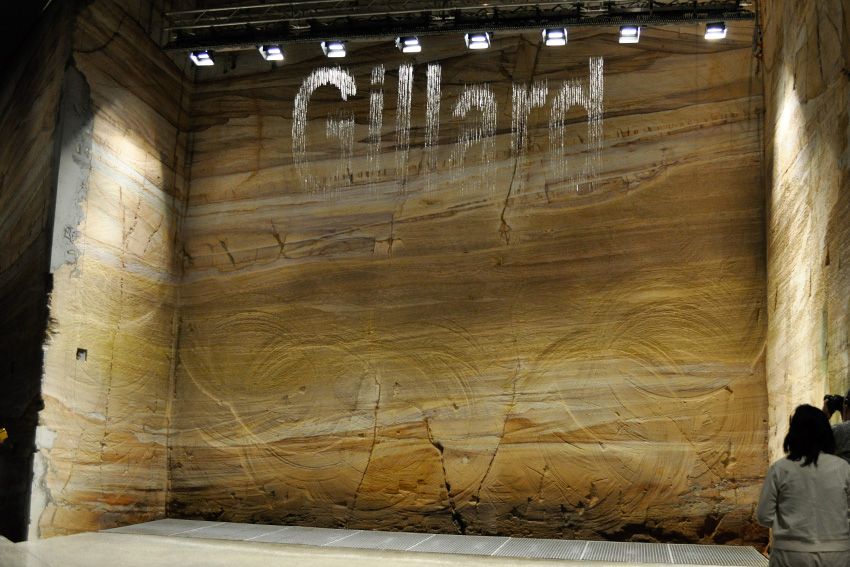 The beautiful carved sandstone forms the backdrop to 'bit.fall' by Julius Popp, where water falls in the form of the most popular words in google news.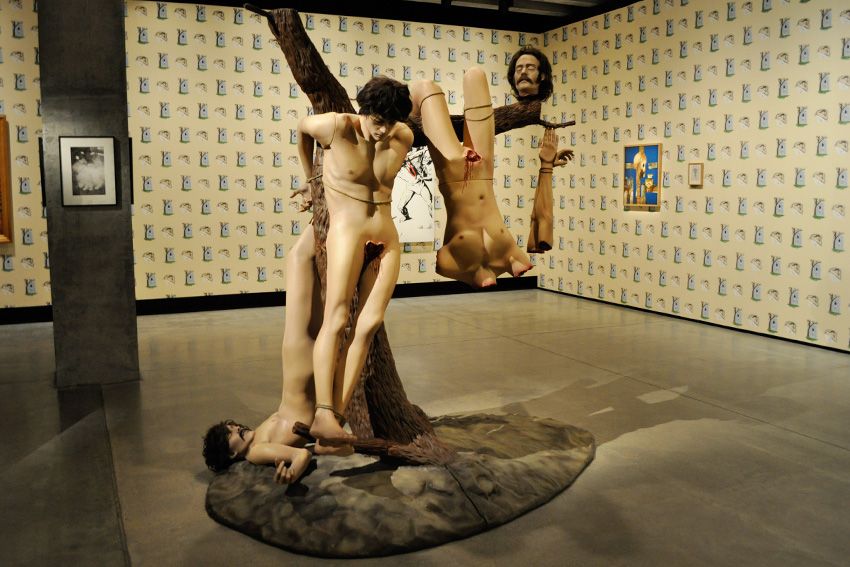 One of Jack and Dinos Chapman infamous hell sculptures. Not so shocking to someone whose high school had a classroom with a mural of hell, decapitated bloody heads and all. Mind you it wasn't a religious school at all, the mural was meant to represent what school felt like for most of us, hell (or at least that is what we assumed). My school even had a
star wars mural
, my school was weird guys...which may explain why I am the way I am?