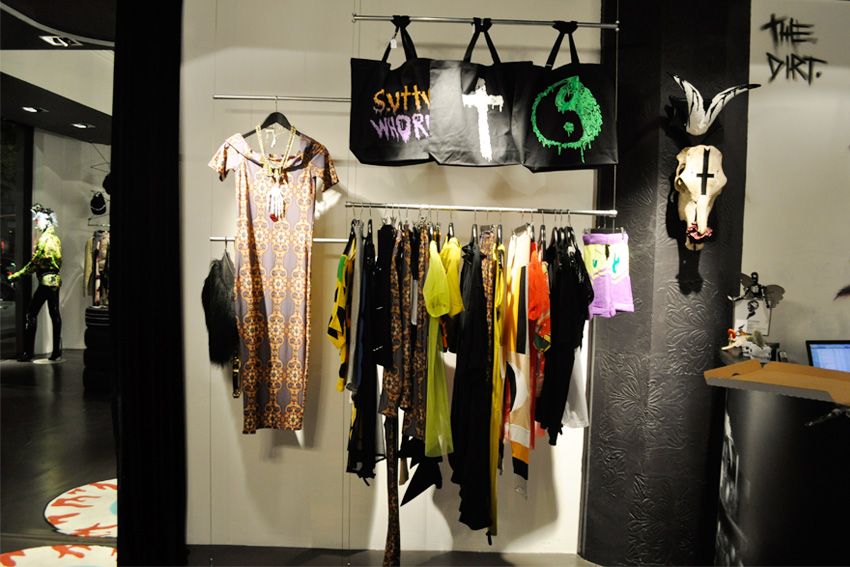 On Thursday night Sydney store
+ESTATEofMIND
held a launch party to celebrate their recent renovations which saw the store refit with custom made cabinets made from recycled tyres and the walls painted with graffiti'd skulls by a local artist. The colourful spring/summer arrivals were on the racks, an exciting mix of local and international designers from Emma Mulholland to Lazy Oaf. The buying team were inspired by Harajuku for the season which is of course right up my alley, and the crowd too by the looks of them with platform boots, coloured hair and prints galore, I just had to snap away and capture the vibe to share with you all.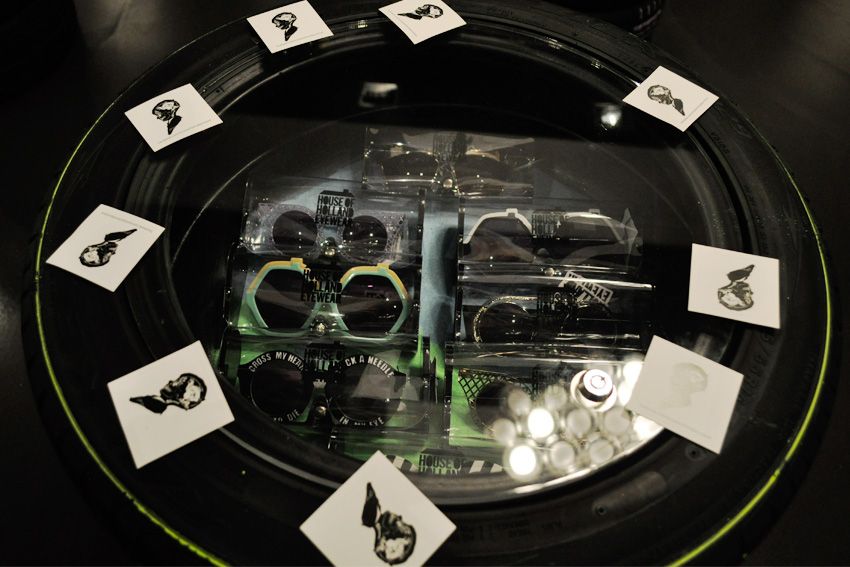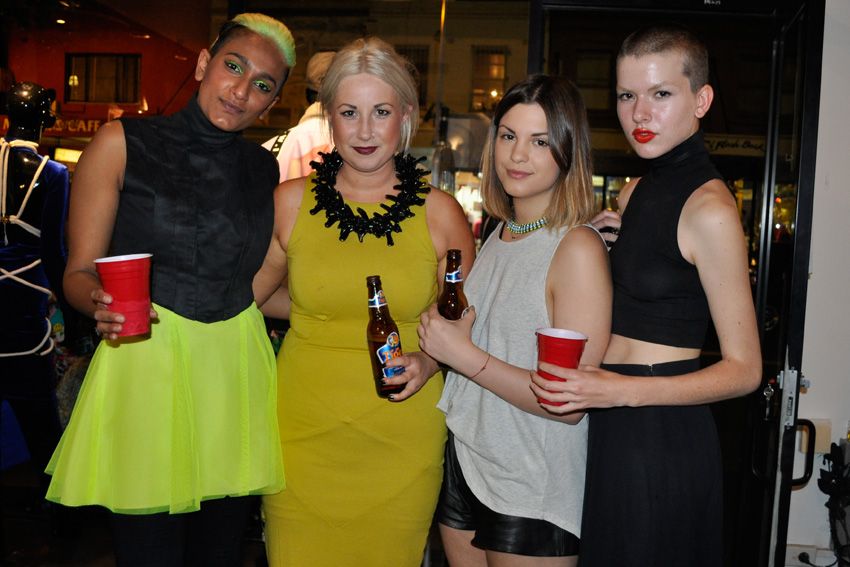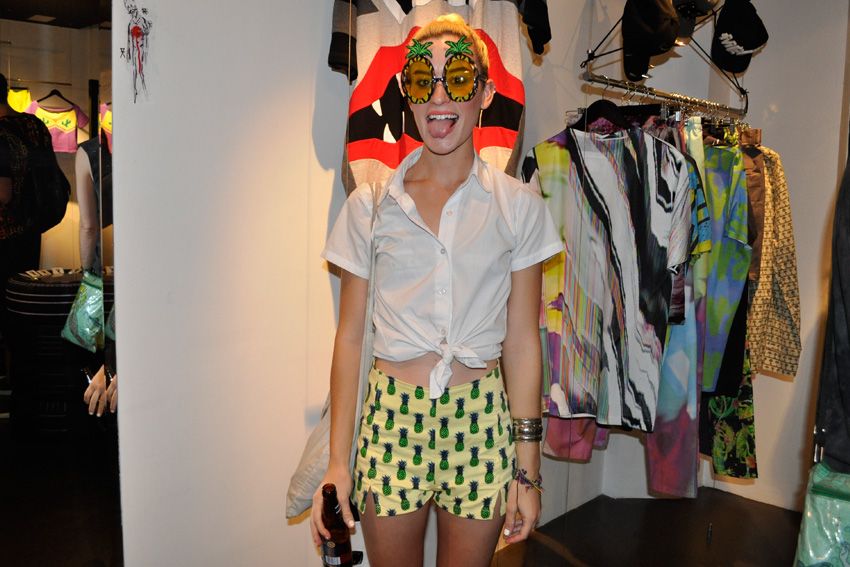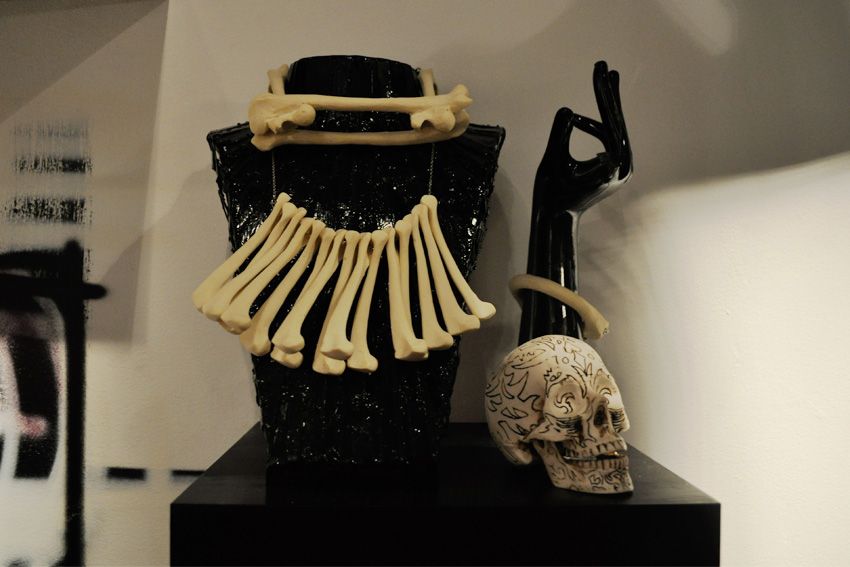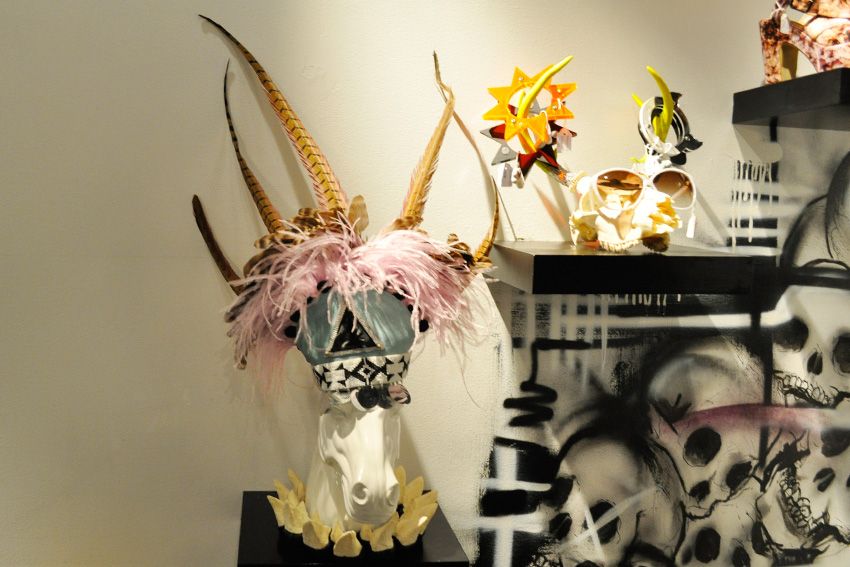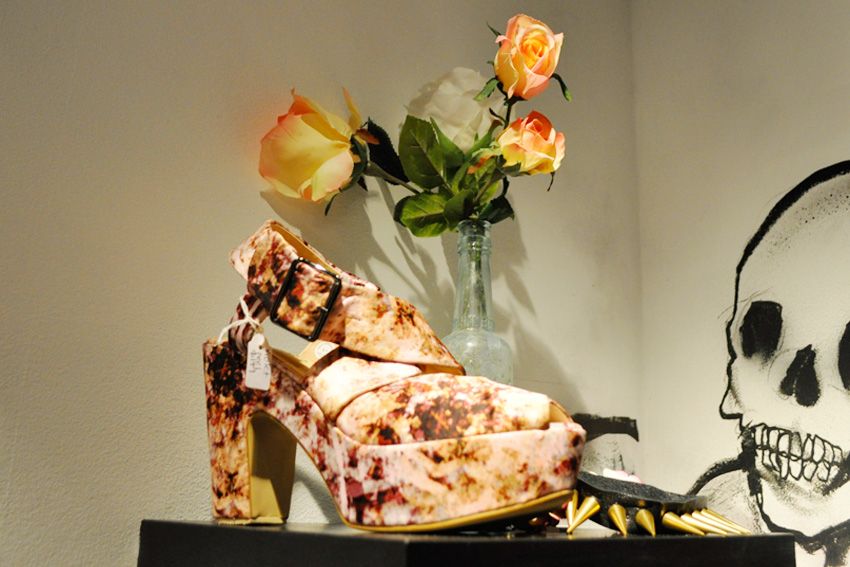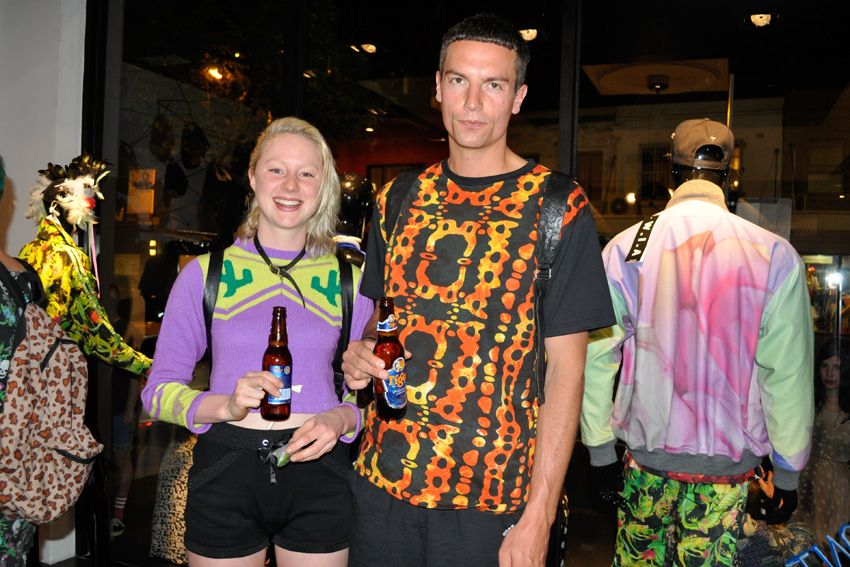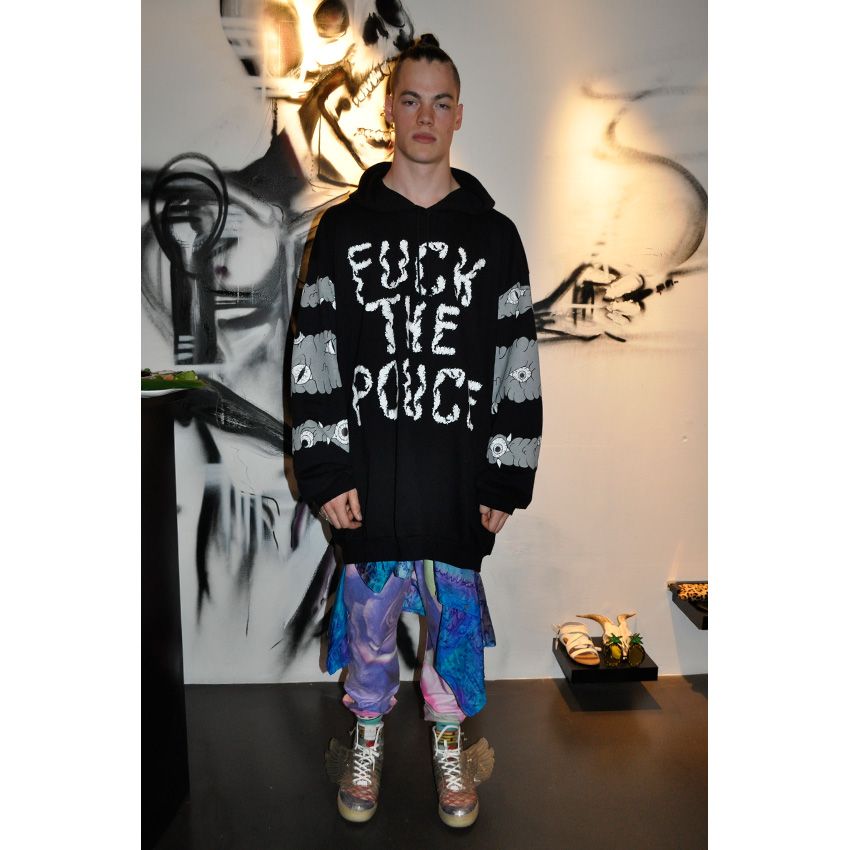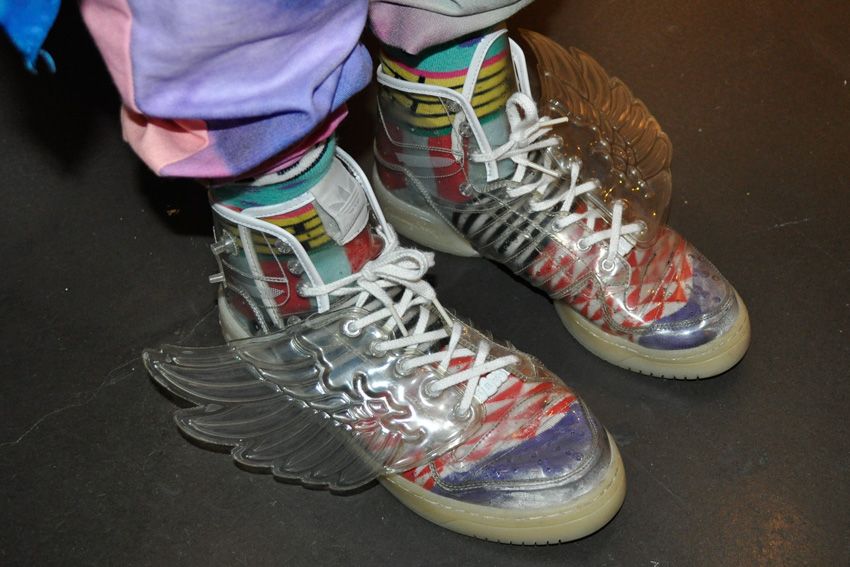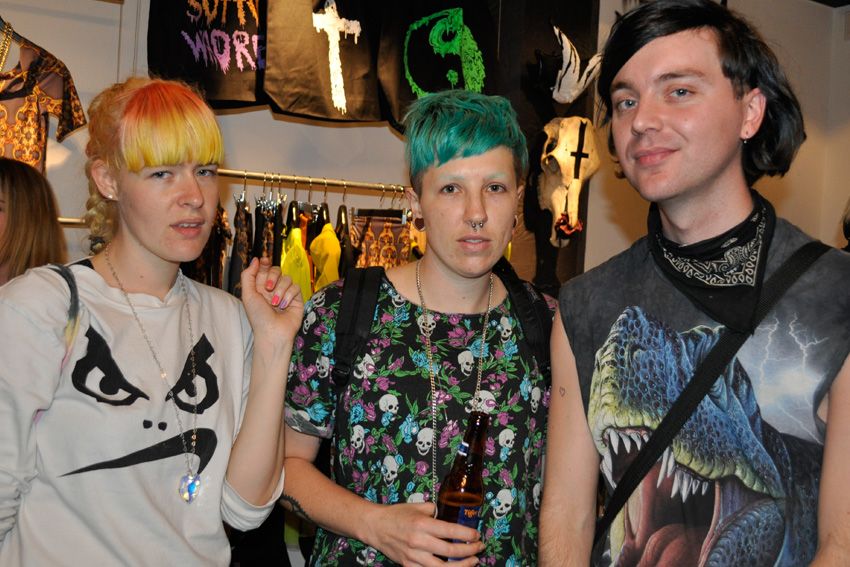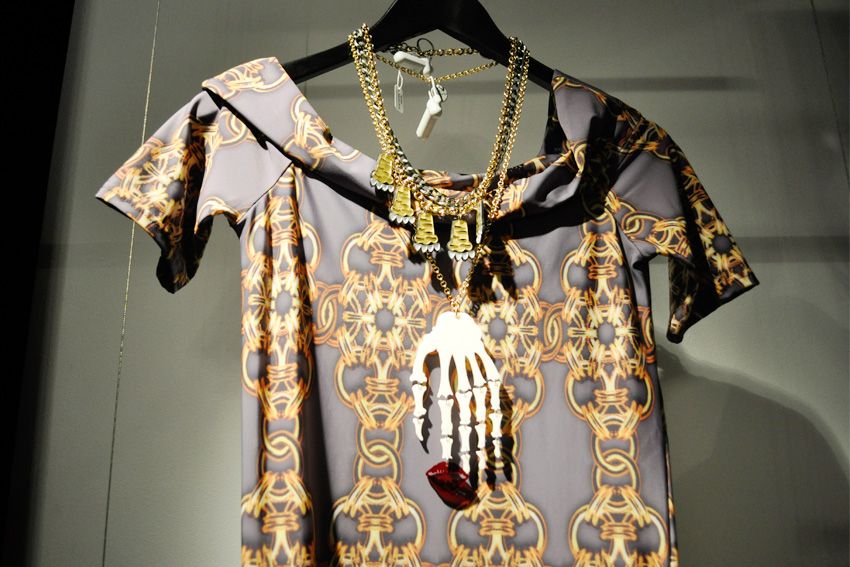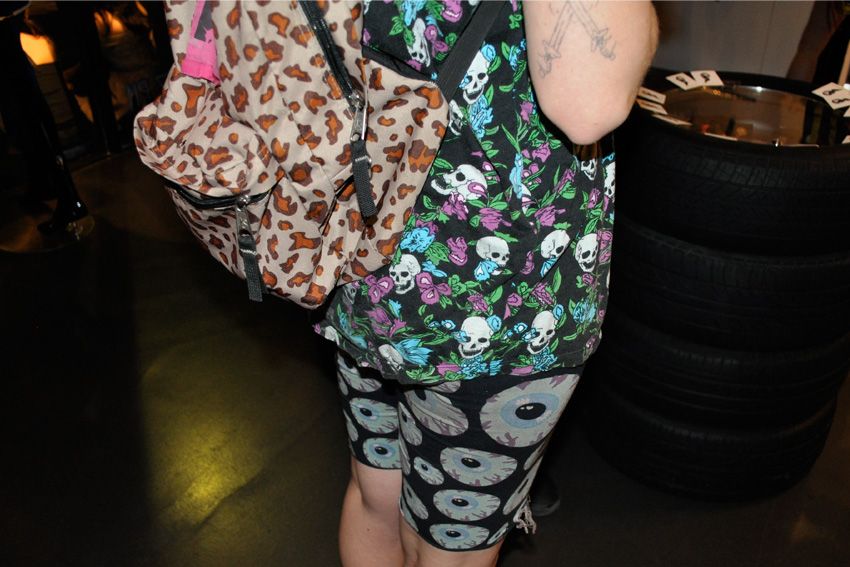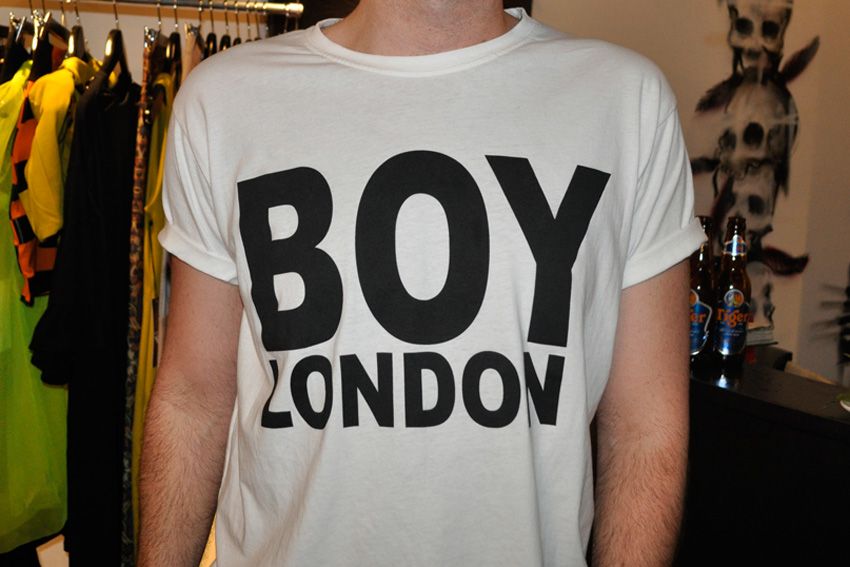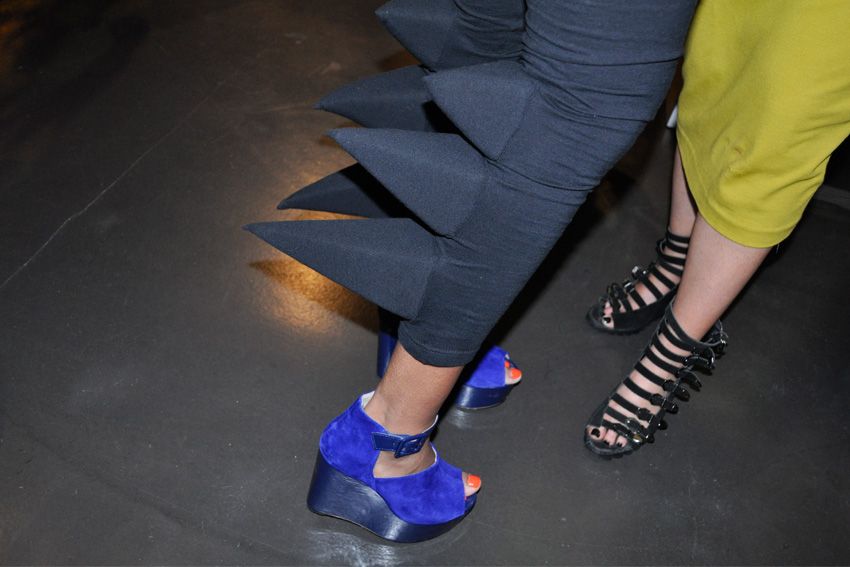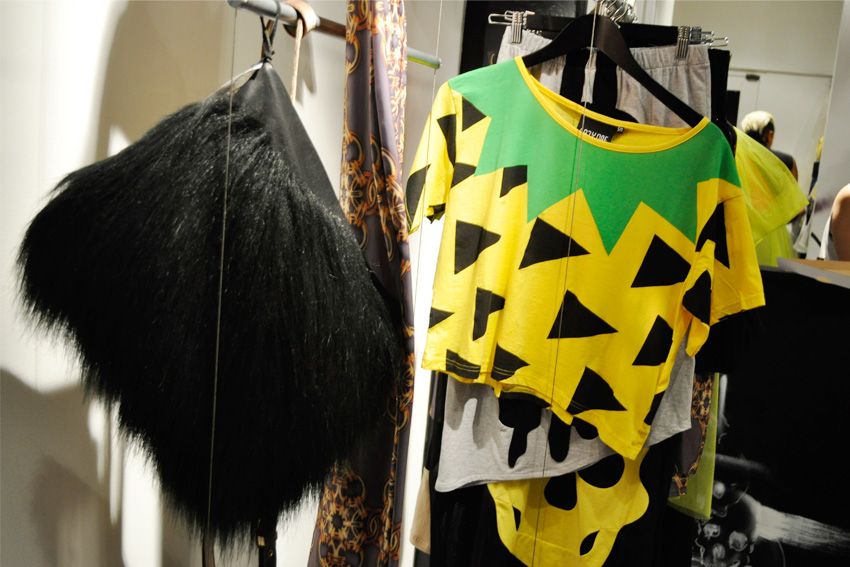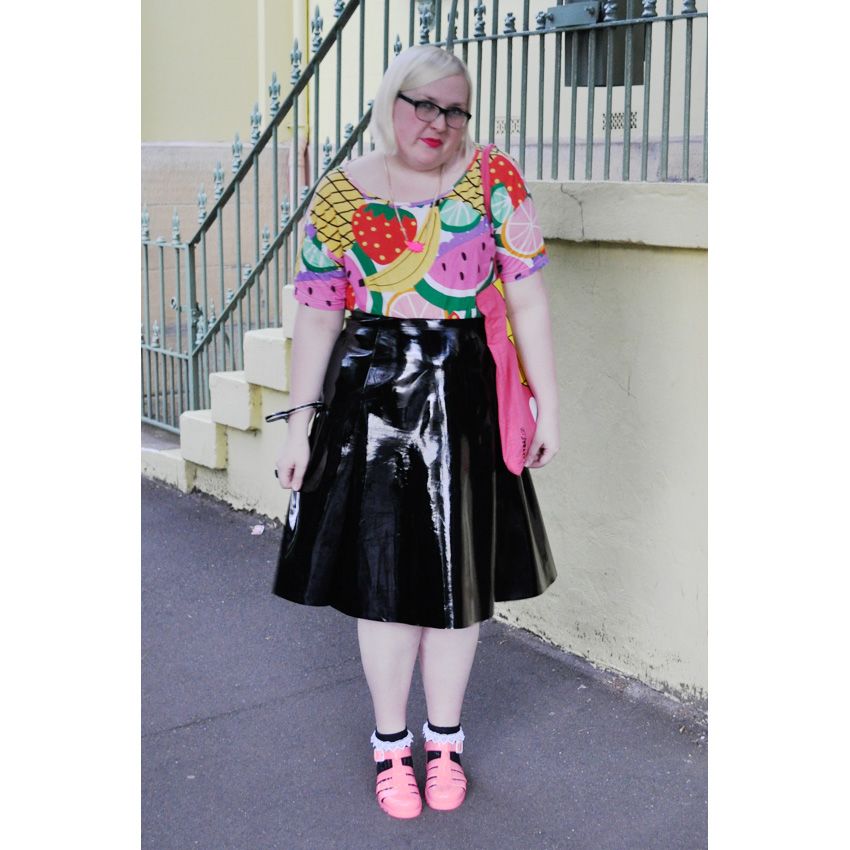 I got my haircut the day of the launch and it ended up being a little too short, but at least now my hair is all the one length, no more short bits from growing out my fringe. I feel a little exposed as one does with suddenly short hair, but I am loving how easy it is to style and keep neat.
Outfit Details
Fruit t-shirt
Lazy Oaf from ASOS now sold out BUT
+ESTATEofMIND
have them in store!!!!!!
Patent skirt
ASOS
Neon pink POW! necklace
ASOS
Mickey Mouse Ears bangle
+ESTATEofMIND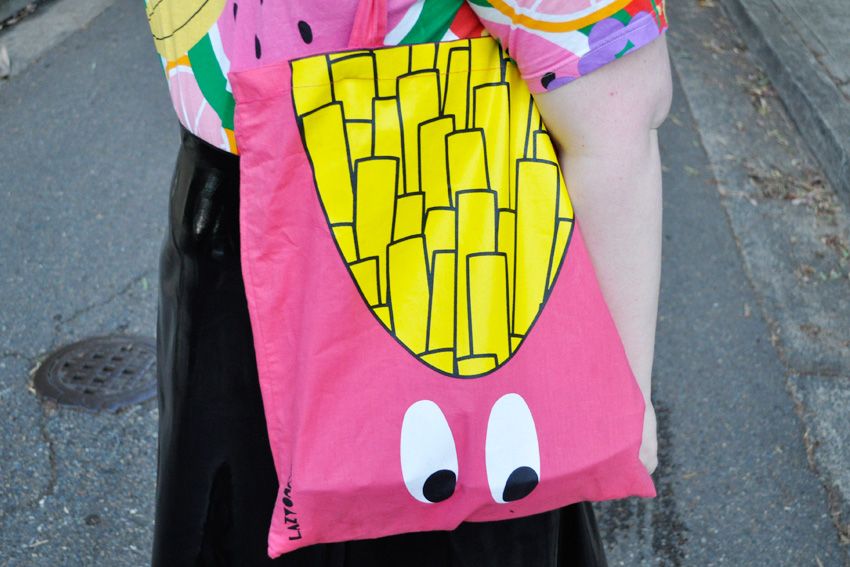 Fries & eyes bag
Lazy Oaf from ASOS now sold out BUT
+ESTATEofMIND
have the similar black one in store!!!
Pink jelly heels
Juju from MrShoes
Black with white lace crochet socks
ASOS