On my recent trip to Melbourne I was invited to check out
Fashiondacci
, a crazy little shop just near the Vic Market as the owner liked my style. Well I can safely say I love their style right back! The shop reminded me a lot of boutiques (or as they say over there 'select shops') in Tokyo, especially from my favourite district Koenji where my friends shop Spank! and the Kitakore building is situated. Everything from the overflowing haphazard displays to the remixed vintage all took me back to Tokyo, my eyes didn't know where to look next.
So much to look at!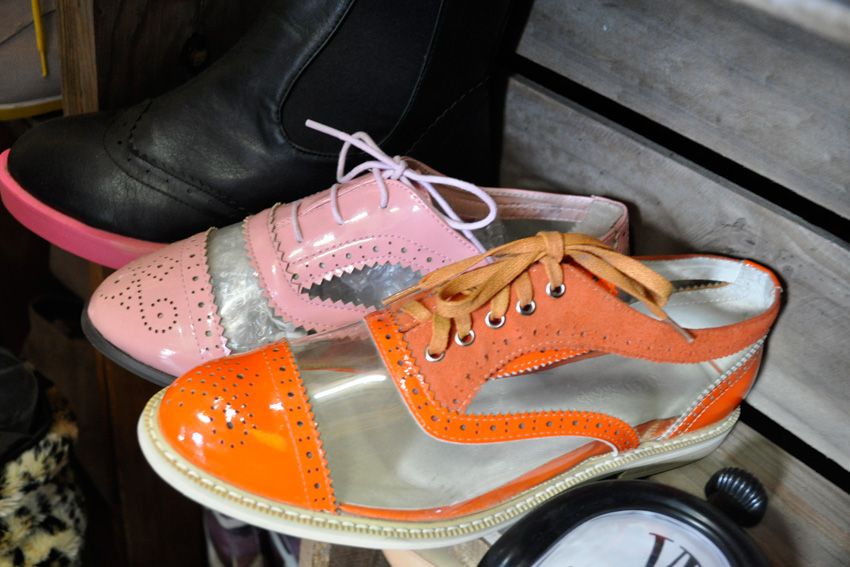 Hello clear plastic brogues!
Vintage shirts and Lady Gaga posters, what more could you ask for?
Donald Duck denim vest.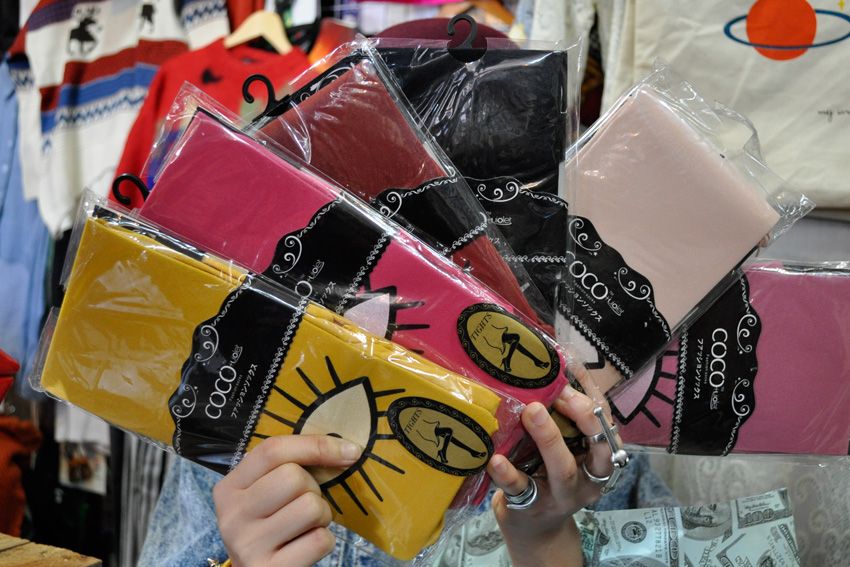 Eyeball tights, I got the pink ones.
Just like shops in Tokyo there are some vintage barbie dolls hanging out.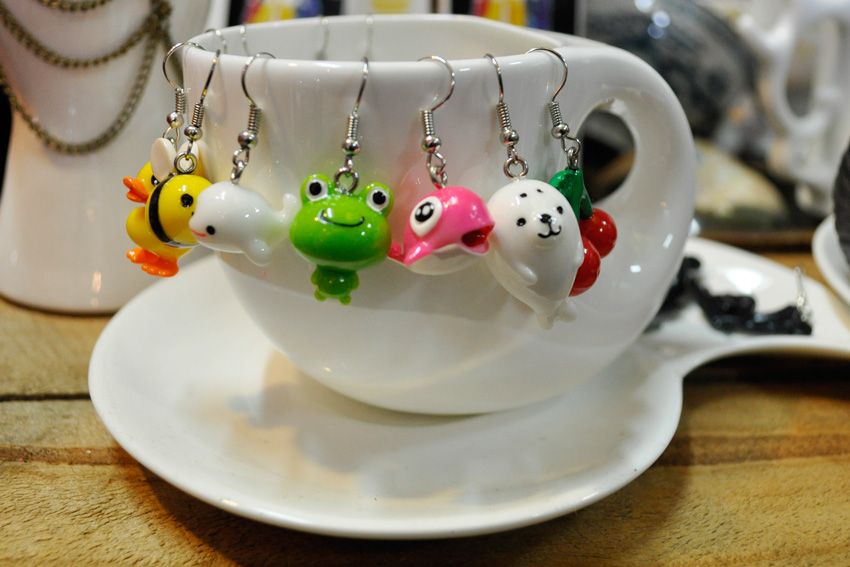 Kawaii.
Like I said, so much to look at.
Eyeballs forever.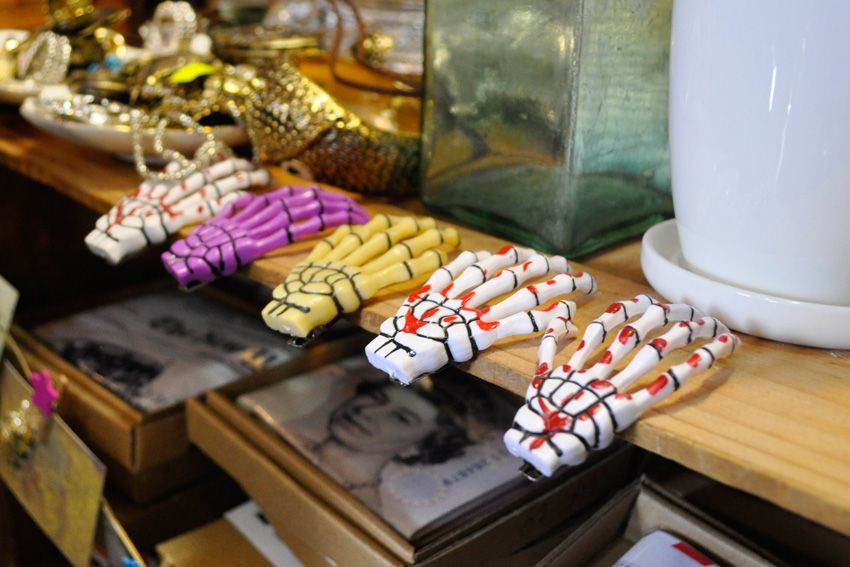 Skeleton hand hair clips and the queen, a perfect combination.
Here's a pic from my
instagram
of what I picked up at the store; the most insane pair of rainbow and clear plastic brogues, an eyeball bracelet and some eyeball pink tights.
Fashiondacci
is located at 117 -119 Therry Street, Melbourne, Australia VIC 3000.
If you're not a local Melbournian you can order pieces off their
facebook page
or their
Lish store
.