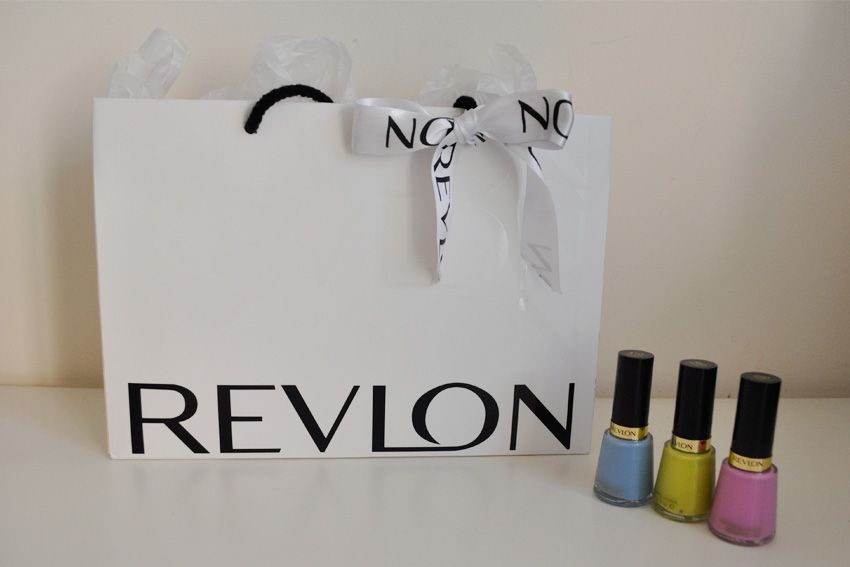 Last night you may have seen me Instagram these three lovely pots of nail polish saying that they are the 'Revlon Inspires Fashion Hayley collection' and will be available to buy this Summer, but only with YOUR help. Well yes me and 4 other Aussie bloggers have been asked to choose our 3 piece blogger nail polish collection from 12 as yet unreleased Revlon colours that we were all sent. Our collections and associated mood boards will then be put to the public to vote on who ends up with their collection packaged up with their blog name and in stores across the country!!! How freaking exciting is that? Its kind of mind blowing, I only know of big time celebrities having cosmetics colabs, not little ol' me. The voting opens next Wednesday 29th of August and there are prizes in it for you too, but until then let me introduce you to my Revlon Inspires collection.
The Fashion Hayley Collection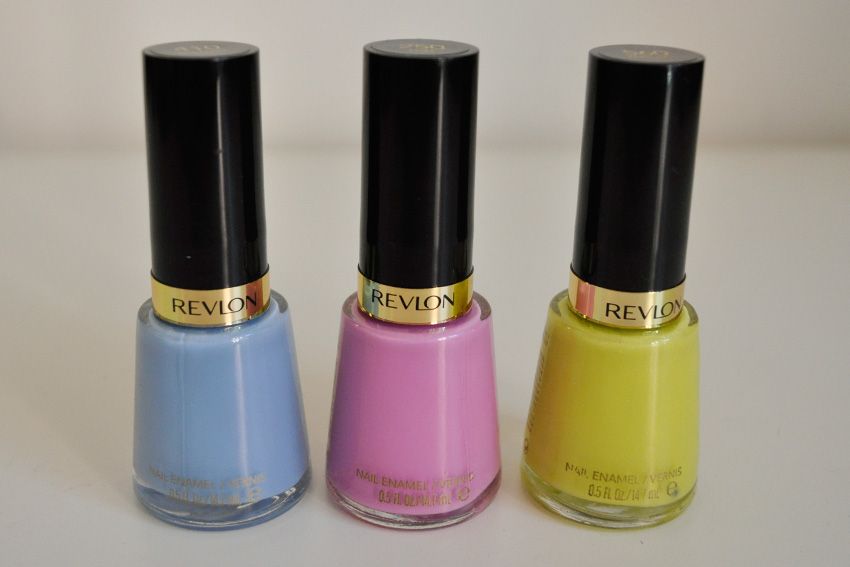 Say hello to Dreamer the pastel blue, Flirt the pastel pink and Zealous the pastel yellow. All three colours looked so kawaii together it was love at first sight. The soft pastel colours remind me of the land of kawaii, Tokyo, in particular Harajuku, and all the street fashion you see in FRUiTS magazine. I can imagine these used in amazing nail art designs from gradients to polkadot's and everything in between, these three colours will look cute in any combination.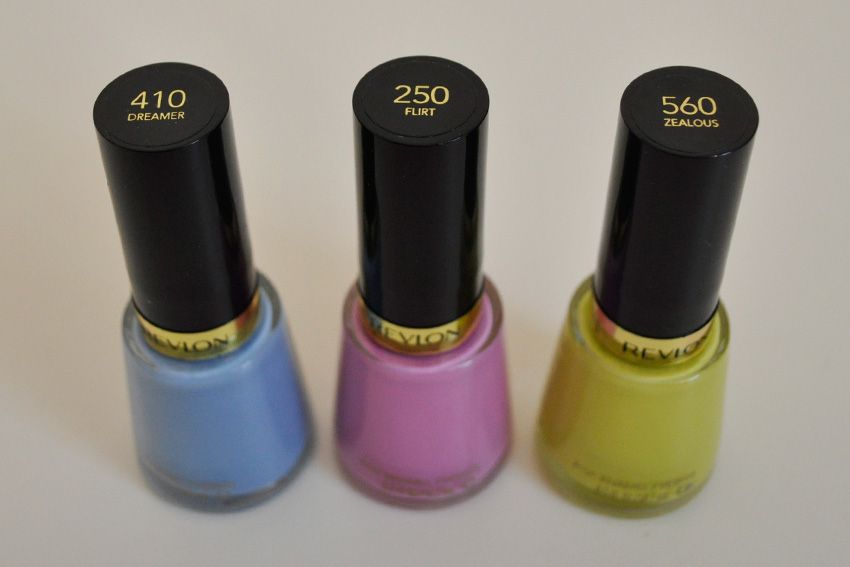 Revlon 410 Dreamer, Revlon 250 Flirt and Revlon 560 Zealous.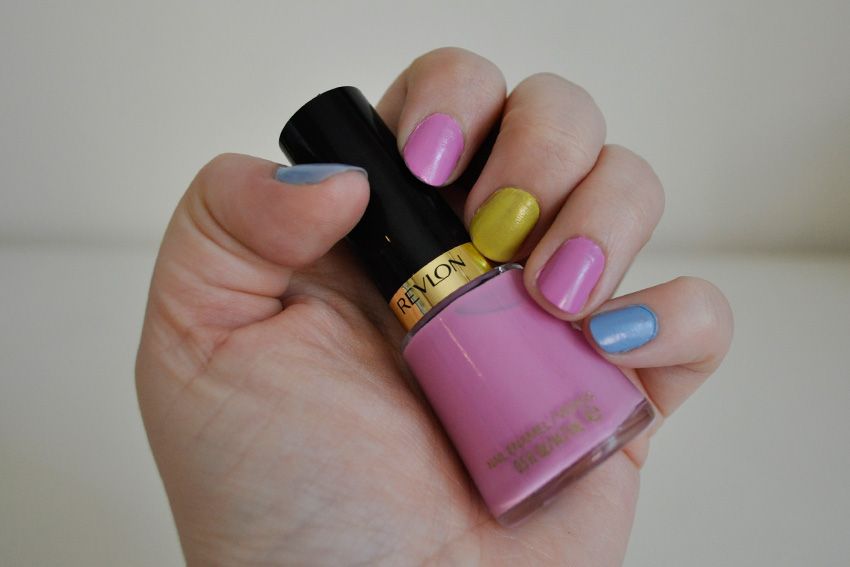 The polishes all paint true to their bottle colour.
I love a good rainbow of colour on my hand.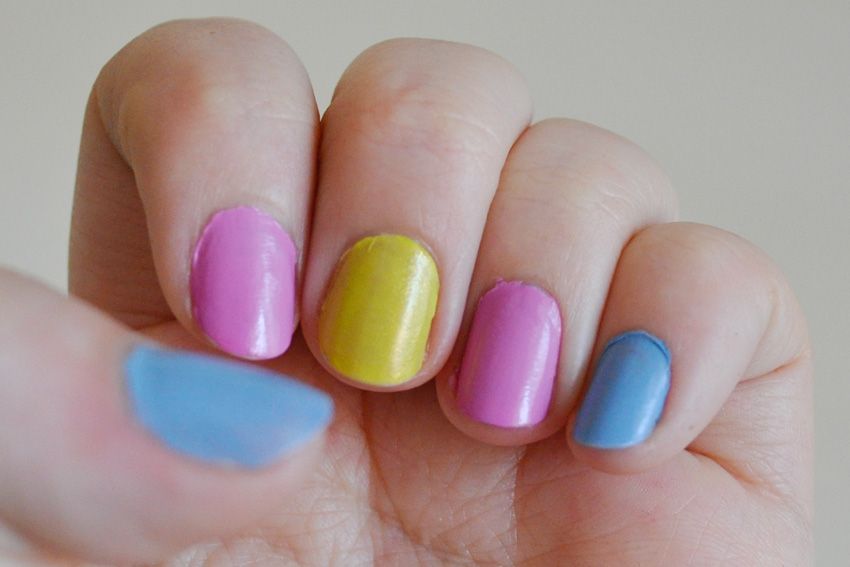 Yes I have some polish on my finger, I am not perfect guyssss!!! haha. BUT see how it still looks cute, even with my bad paint job? That is the beauty of these colours, they just work so well together.
Help me fill in the blanks in my #revloninspires Mood Board!!!
Ok so the first step in this competition is for me to create a mood board inspired by my collection and I need
your help
to source all the images. You can draw, paint, take a photo or just send me a photo you have found that inspires you and send it my way.
Tweet
me
@fashionhayley
your images with the hashtag #revloninspires
Instagram
@fashionhaley with the hashtag #revloninspires.
Facebook
Upload them to my
Facebook page
and tag them #revloninspires
You have till Monday 27th August to send me your images. There are nail polish prize packs in it for you. xoxo
P.S. Check out the other blogger's and their collections
The Best Beauty Blog
,
The Plastic Diaries
,
The Sydney Girl
&
Drop Dead Gorgeous Daily