How good was the Spice Girls Olympics Closing Ceremony performance? It made me yearn for the 90's, even though I was too "cool" to like the Spice Girls and teased my younger sister endlessly about her fandom, I secretly enjoyed their cheesy tunes and tacky plastic fantastic fashion. Oh platform sneakers, mini backpacks and hair mascara how I love you.
Minnie Mouse Ears
I bought these for a shoot from a $2 shop years ago
Sunnies
Karen Walker Super Dupers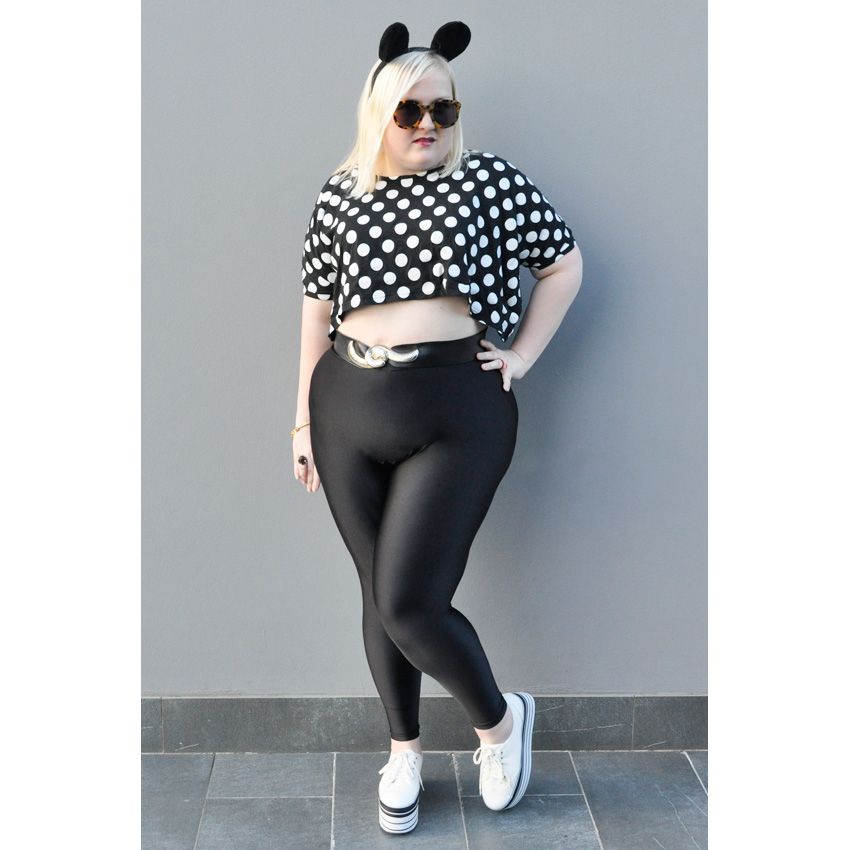 This weeks
Aussie Curves
challenge was
leggings
which I wasn't sure I would participate in as I have been trying to step away from my old safety net outfit of leggings + dress + belt. For so many years I was too scared to show off my legs so even on the hottest day in summer I would sweat it out in leggings and I was only comfortable in a dress, never a skirt and top. Obviously if you're a more recent reader of my blog you may have noticed I have made a lot of headway on that and have a lot more confidence in my body and how I dress. So I decided to do something I would never have been brave enough to do a few years ago, the dreaded leggings as pants combo. Sure it's one of the most derided fashion 'no no's' of our time, but the challenge was leggings and I wanted to actually challenge myself in some way, so here I am wearing leggings as pants and looking pretty damn hot even if I do say so myself.
Outfit Details
Polka Dot Tee
Vintage from Kinji in Harajuku, Tokyo for Y800
Leggings
Gisela Ramirez
Belt
Vintage from Camberwell Market for $10 years and years and years ago
Platform Sneakers
ASOS
on sale for $24