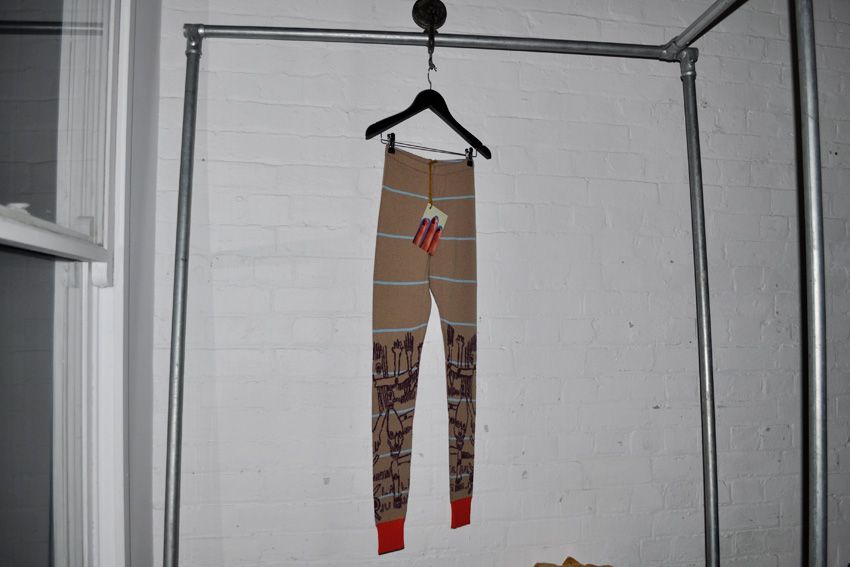 Upper Left Arm
launched their first men's collection "Wag It" at
Comeback Kid
last night, and what a night it was. Filled to the brim with hipsters of all persuasions, navigating the space on crutches was all kinds of hell, but the hellish hobbling was so worth it. Not only for the clothes but for me personally. It was like an awakening walking into the crowded space filled with familiar faces. It was almost like I had been asleep for the last 8 months and not living in another city that even though is only an hours flight away is the polar opposite of my home town. Or maybe I have been stuck at home for the last month and just getting out was what I needed?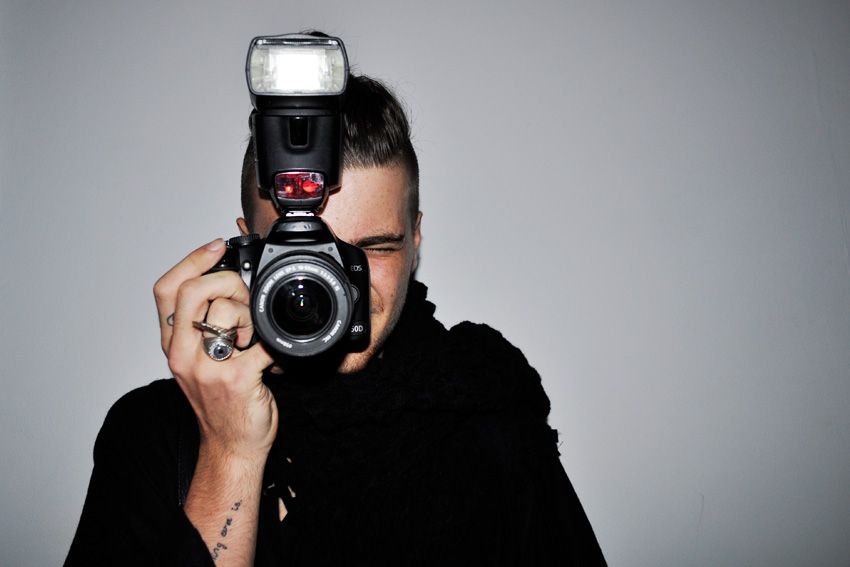 OhJamie
and his ubiquitous camera. Everyone has these giant flashes these days, I remember a few years back when people were impressed with my humble slr, but now you need the huge flash and crazy lens to get respect.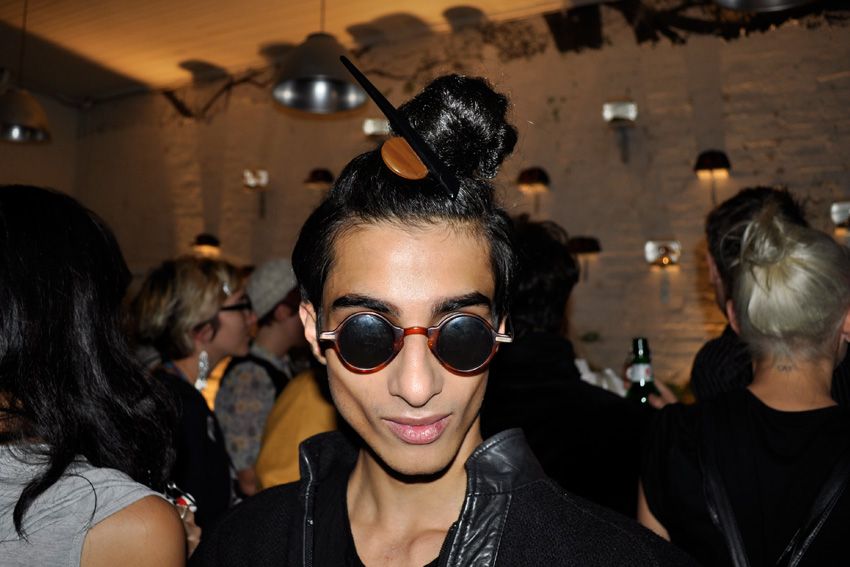 Emman, the fashion artiste previously known as Simon.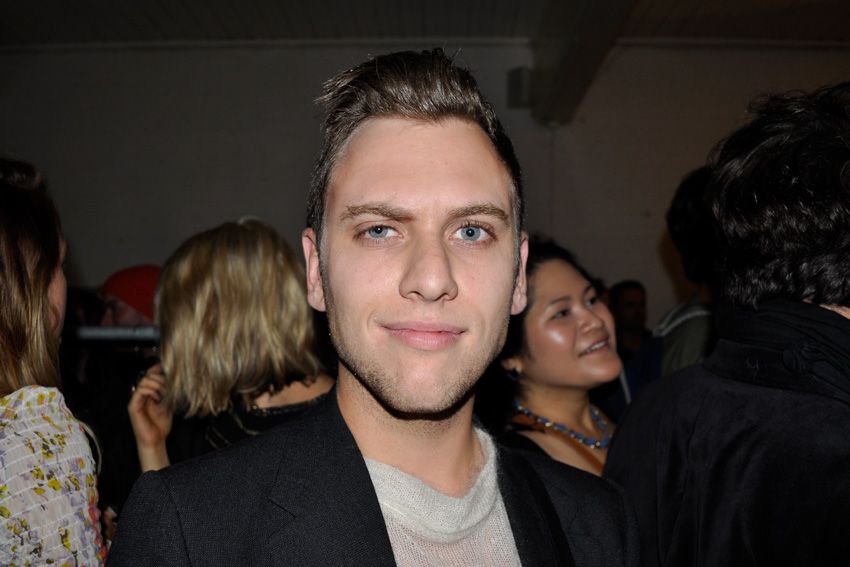 The Vladinator,
shifting his identity
like always.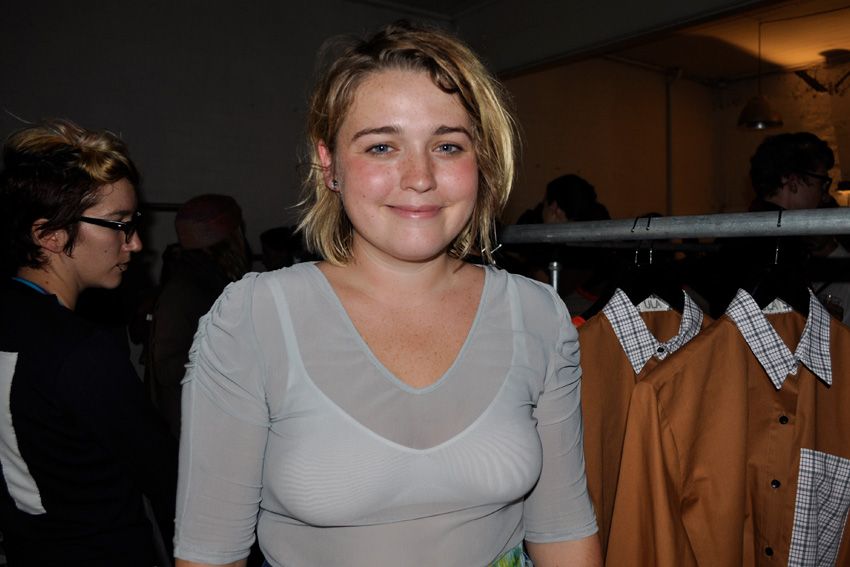 Jac, one of the designers of Upper Left Arm. I've known this girl for yonks but had no idea she was behind the awesomeness that is ULA. Seriously impressed with the collection, go girl!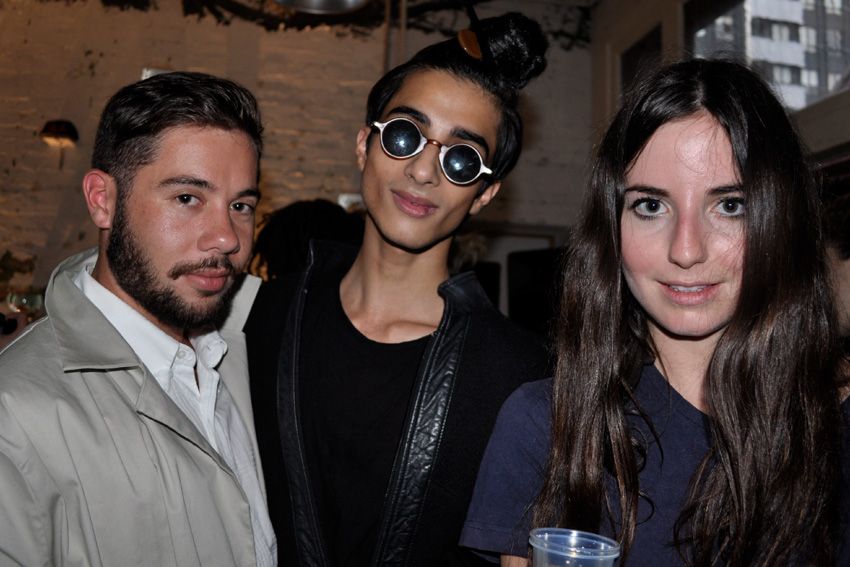 I actually forget the name of the
From Britten
designer, but he is so nice and asking him would just be rude at this stage, so I'm blogging it instead. It doesn't help that he has a near identical brother (who could possibly actually be his twin brother....I also forget) Anyway he is with Emman and Izabel who has a cute
blog
and is a total babe!
Olivia has new specs, I likey.
Aimee from
Cavaan
and Emma from
Aus Style
, who also both collaborate on the awesome indie zine
Pocketto
.
Izabel again, with friend. I do believe Izabel bought her wedges on her recent trip to Japan, lucky bitch with small feet, I can't buy shoes in Japan.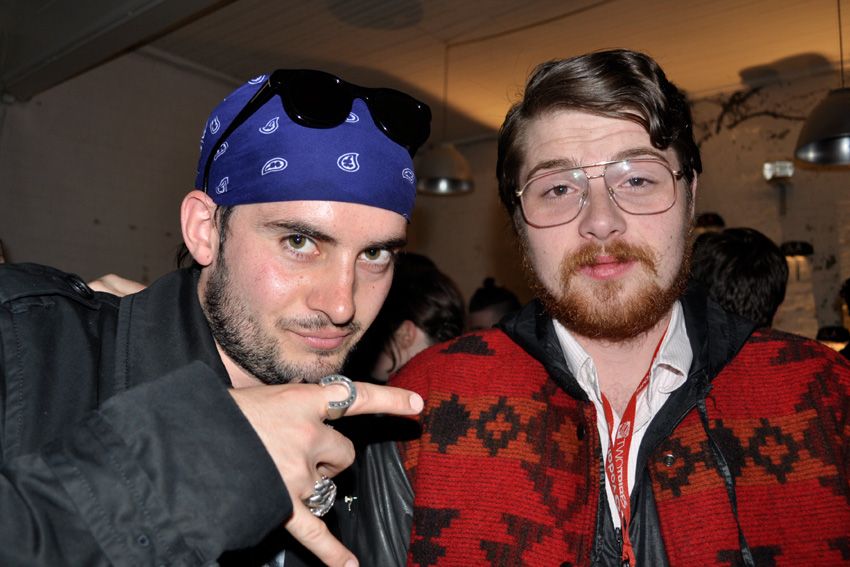 This guy who always talks to me with my ex-bestfriend Tony.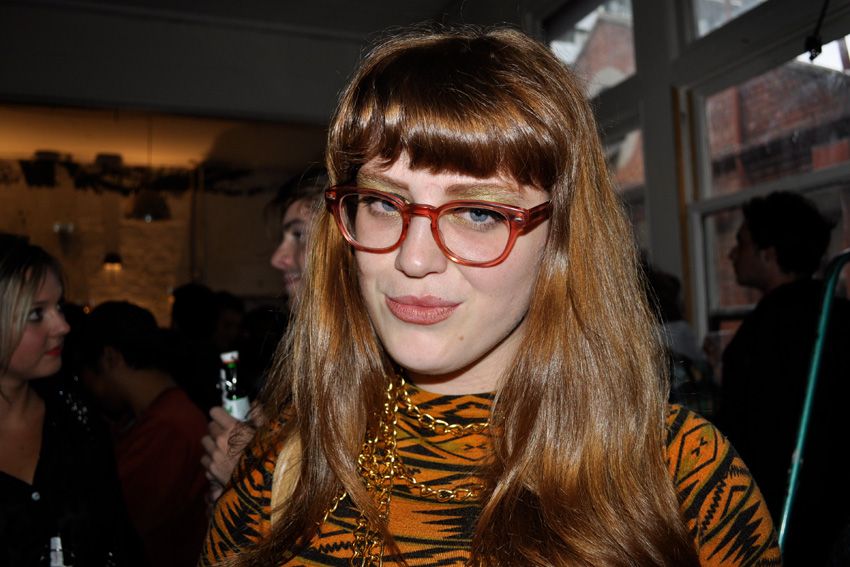 Charlotte Webb, aka complete goddess. I had the best dinner with Char's after the launch, more on that later.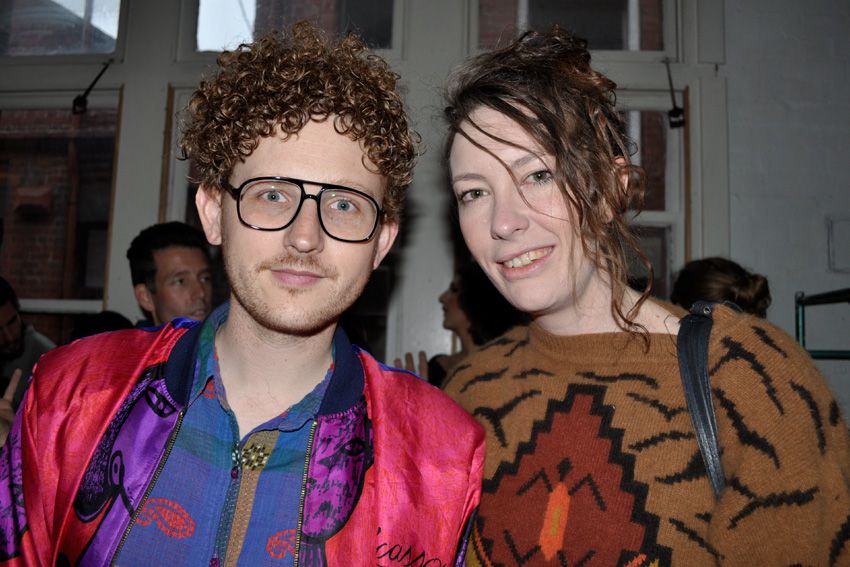 Nathan and Clea, the nicest people in the world, who also happen to be the amazing designers of
Limedrop
too.
Yep, ULA is certifiably the best new label in town!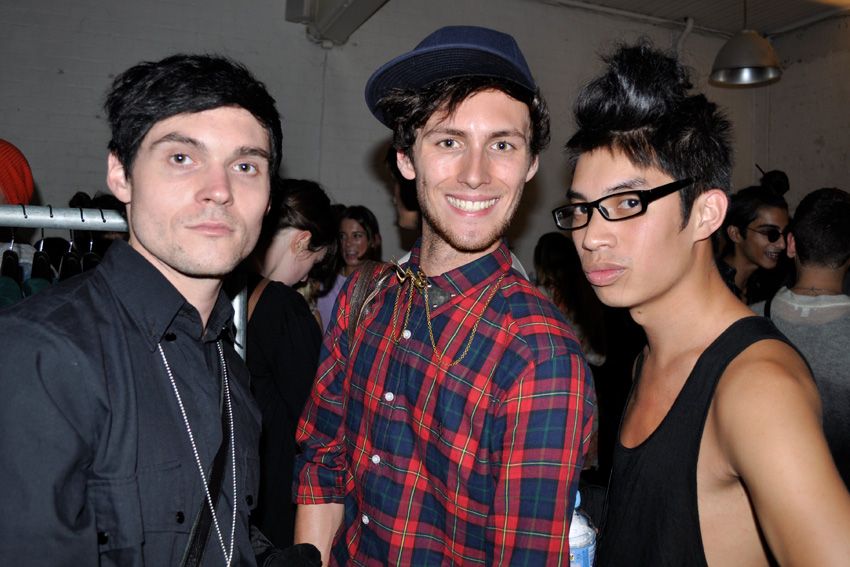 Greg, some guy with a cute collar situation going on and Anthony Capon, winner of Project Runway Australia season 2. Interesting to see how much someones style can improve.
The absolute nicest girls in the world who saved me when I was about to faint. Its was so hot inside, so I went outside and was struggling to stand up, felling dizzy and nauseous, possibly because it was the first activity I had done in a month. They came to my rescue finding a cafe and getting me water and oj to refuel/rehydrate me and making sure I was all right. Thanks so much girls.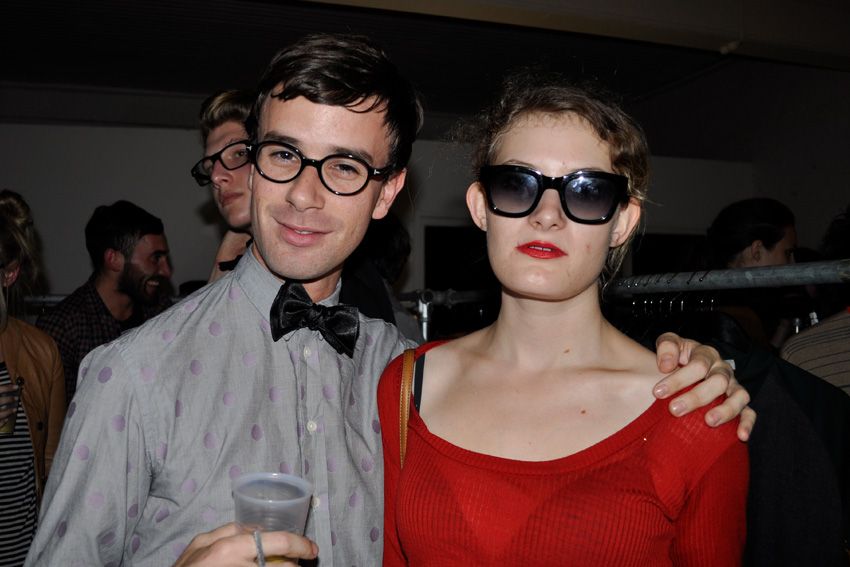 Maison and Alyx. Alyx moved to Melbourne at the same time I moved to Sydney, and both of us are finding our new homes difficult. I think it is easier to move overseas than it is to move within your own country.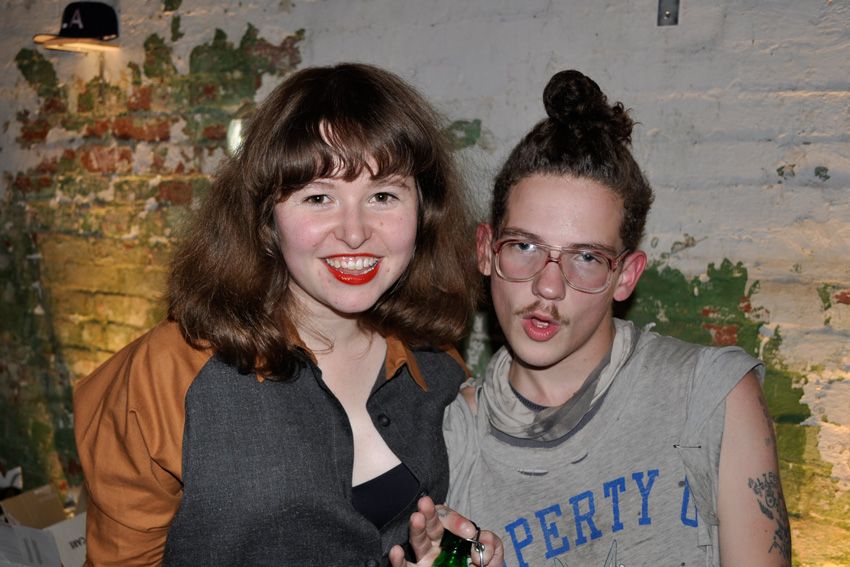 Greta from Comeback Kid has long hair now. Crazyness.
Stacey and Nadia and Cami from
NoDiscount
. The 1st time I've been able to capture their faces, no idea why they're so shy because they are just so awesome.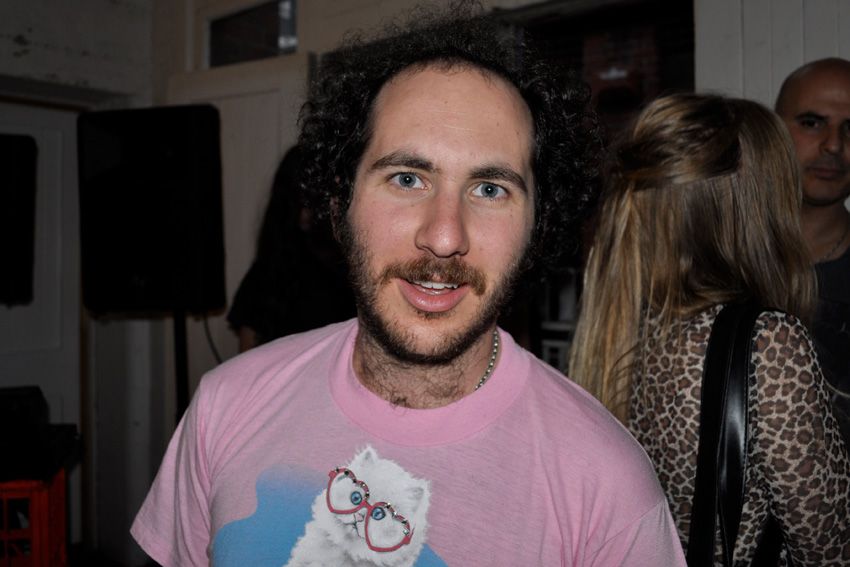 Mark the Cobrasnake
came up to say hi (remember I spent the day at
Bondi Beach
with him last year). Surprised he remembered, as he does travel so much...look out for snaps of me with my crutches on his blog as he took loads.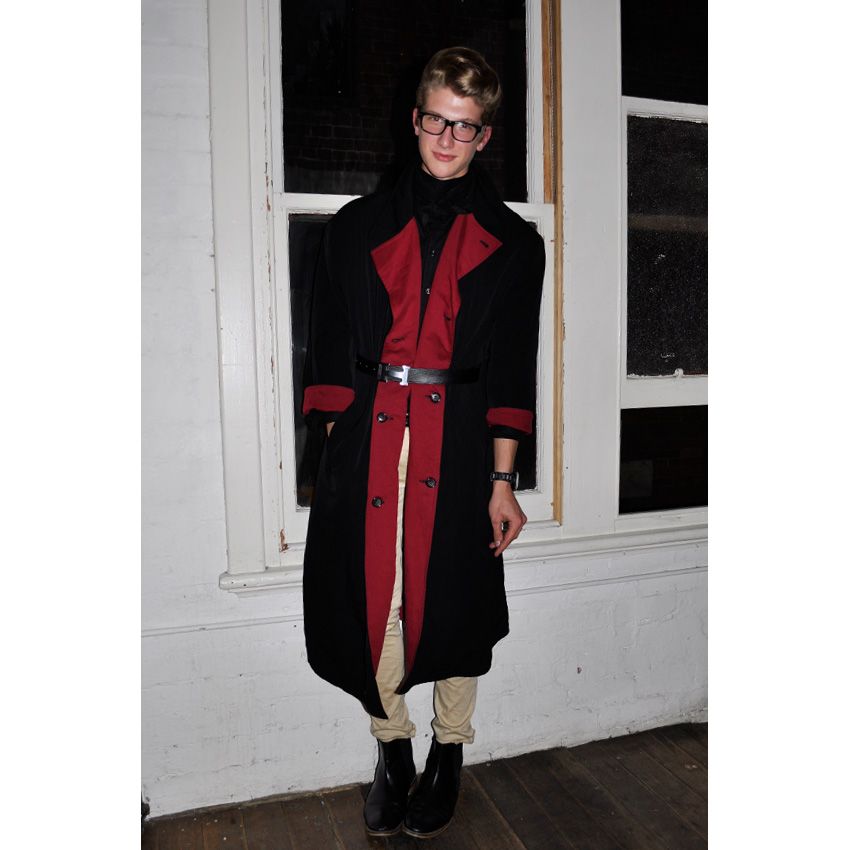 Hello fashion. I wanted to take so many more street snaps but it was so hard on crutches, so just imagine 50+ outfits of the same level of amazingness in a room.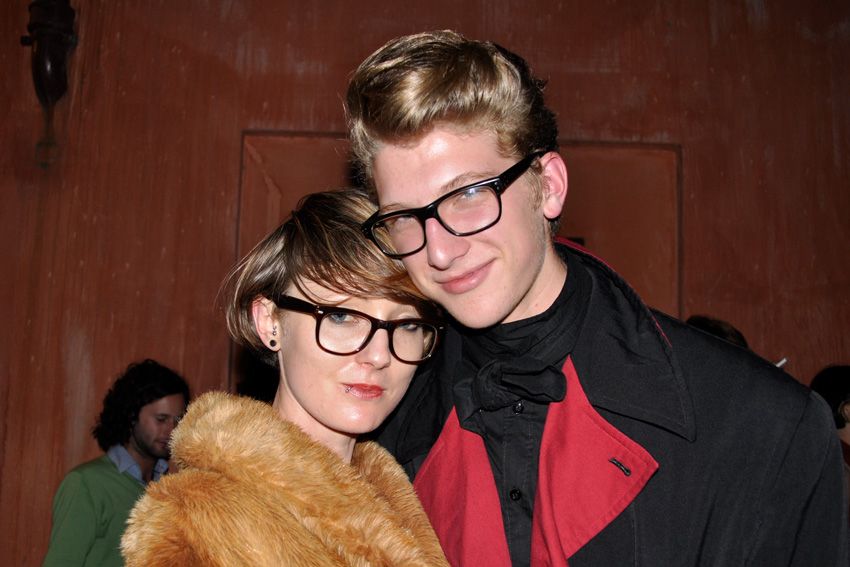 Jess and the fashion boy.
Snapping on crutches meant a few blurry shots...I'm using this one anyway because I think it adds something to the shot.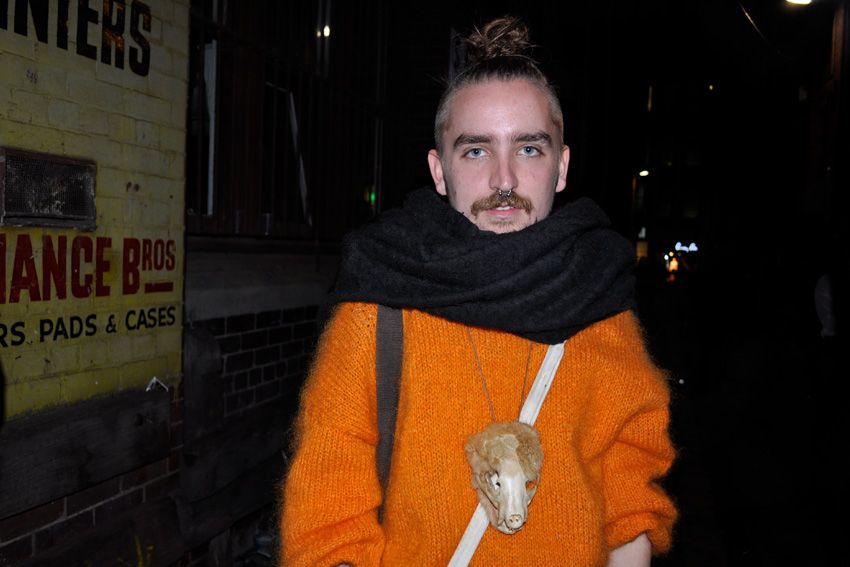 Creative, handmade, layered, individual fashion at ever turn. My eyes were darting across the space all night, captivated by the details.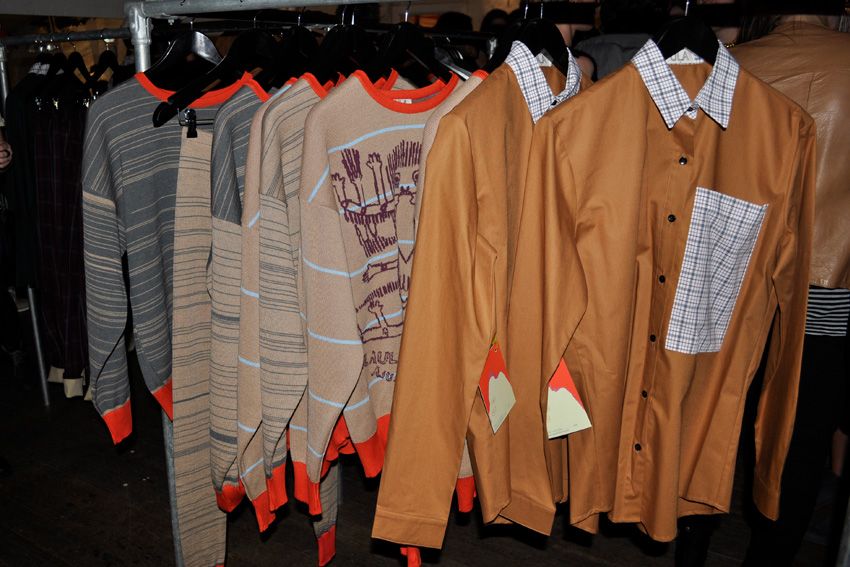 I am in love with ULA's men's collection. I can't wait to see the women's collection at Penthouse Mouse tomorrow night, which is sure to be an even bigger event than this one.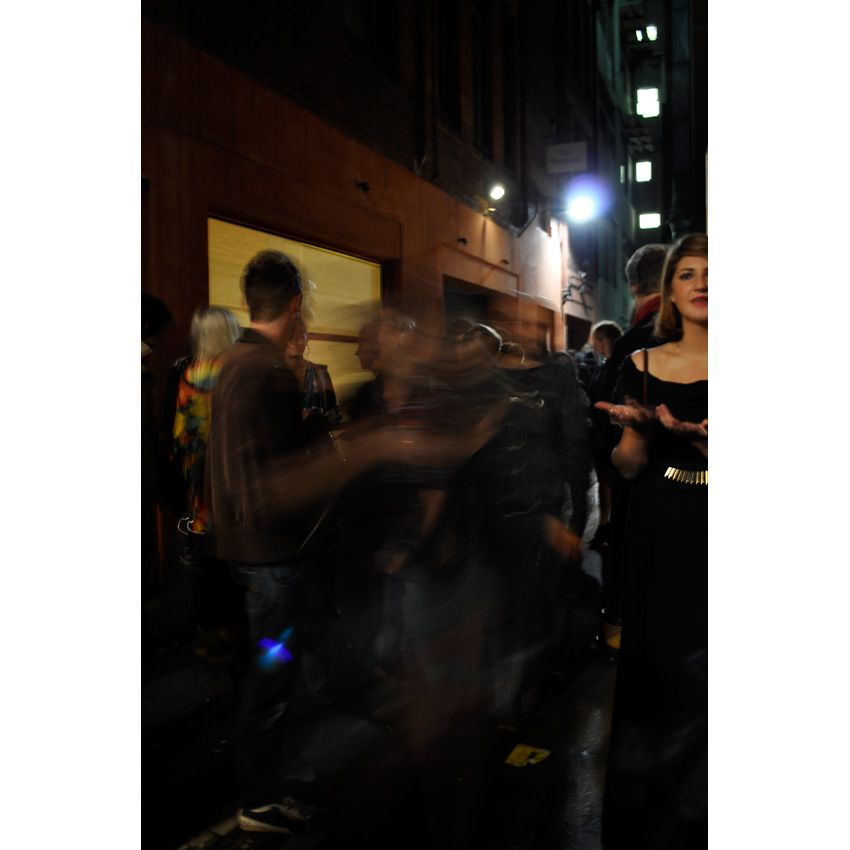 Ahhh laneways, how I have missed you.
A night in Melbourne isn't complete until you end up at SHANGHAI DUMPLING HOUSE where the happy birthday song is played on repeat and you can now get fried vegetarian dumplings. Why the heck didn't they fry them when I still lived nearby, we always said if only they had fried vege options. Oh well, I better eat my fill while I'm in town.