Fashion and art collide in the yearly
Penthouse Mouse
pop up store/art gallery held as part of
LMFF
. This year it was held in a disused shed in the Docklands precinct, the very same shed as Henry's graduation exhibition from a few years back and because of this fact I was one of the lucky few who didn't get lost trying to find the space (although my taxi did get stuck in football traffic for a good 40 minutes). The space is open this weekend, and this weekend only, as the
False Economy Department Store
where you can shop the designers AW11 collections.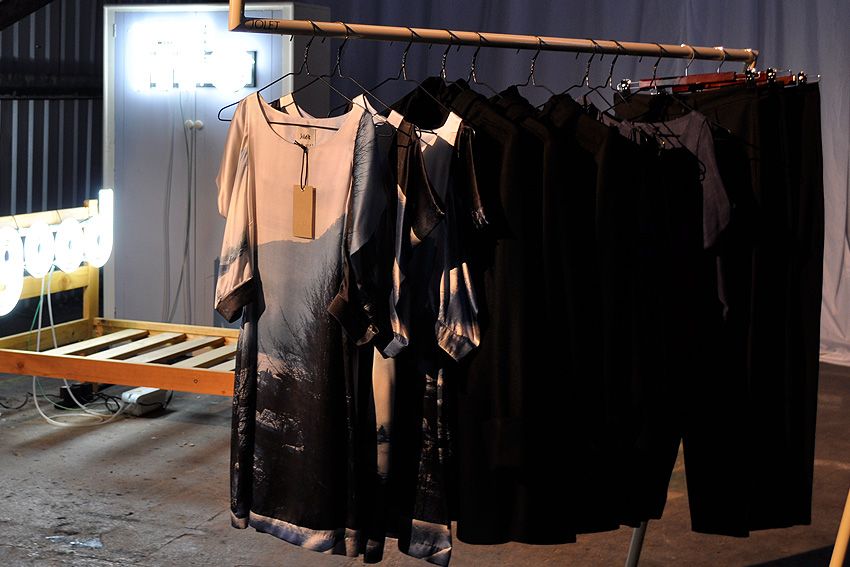 Melbourne label
Jolet's
AW11 collection which is full of delicate digital print dresses depicting a beautifully cold winter scene.
Love the oversized bag of marshmallows.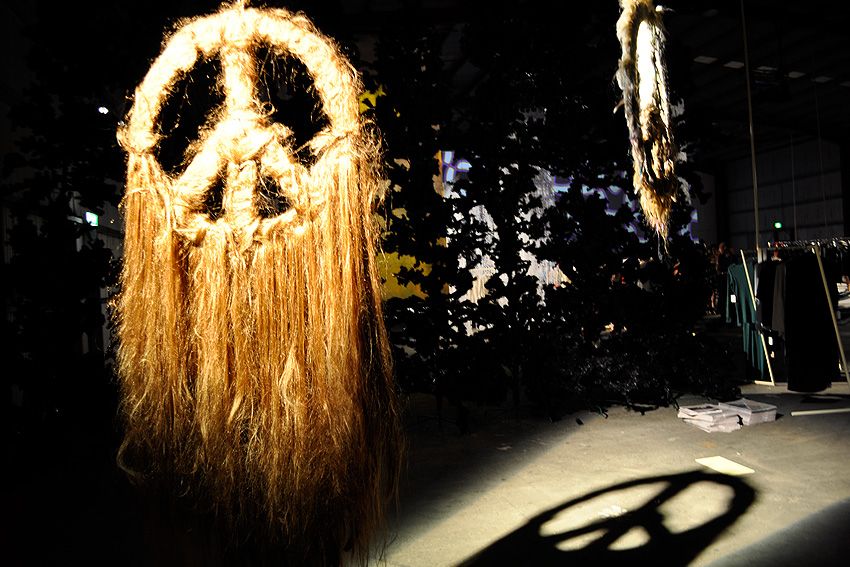 Hair Peace's, what a play on words.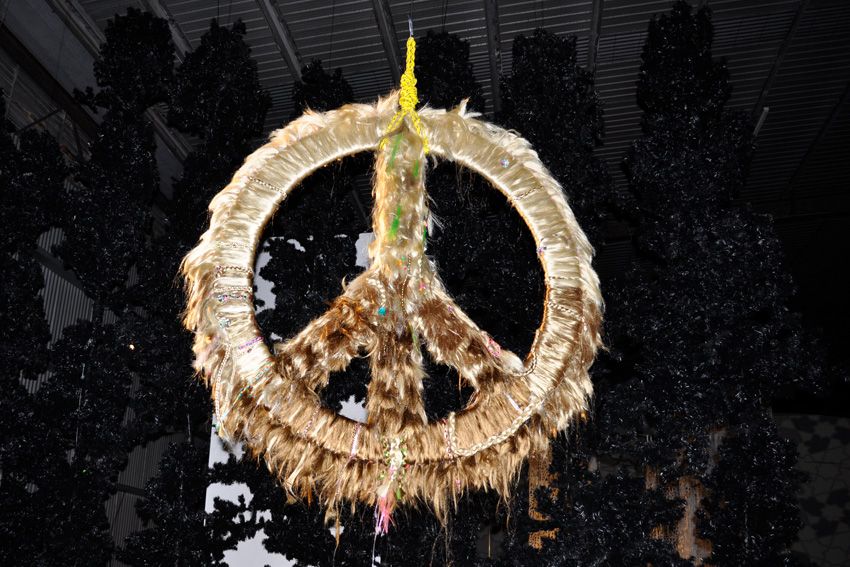 Limedrop's
AW11 collection's colour palette represented in a colourful stick bonfire.
Estelle Deve's
latest jewellery collection 'Mars Borealis' of gold pieces in natural rock like formations, pieces of which have already graced the cover of Australian Vogue.
Above's
signature devore print was turned into feature curtains which in turn created a standout display in the space.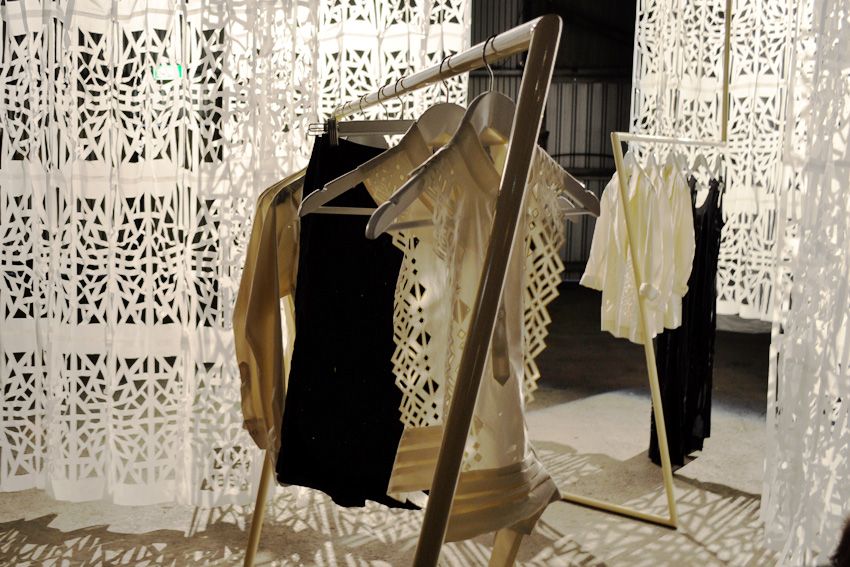 Up close the detail in their work is just as beautiful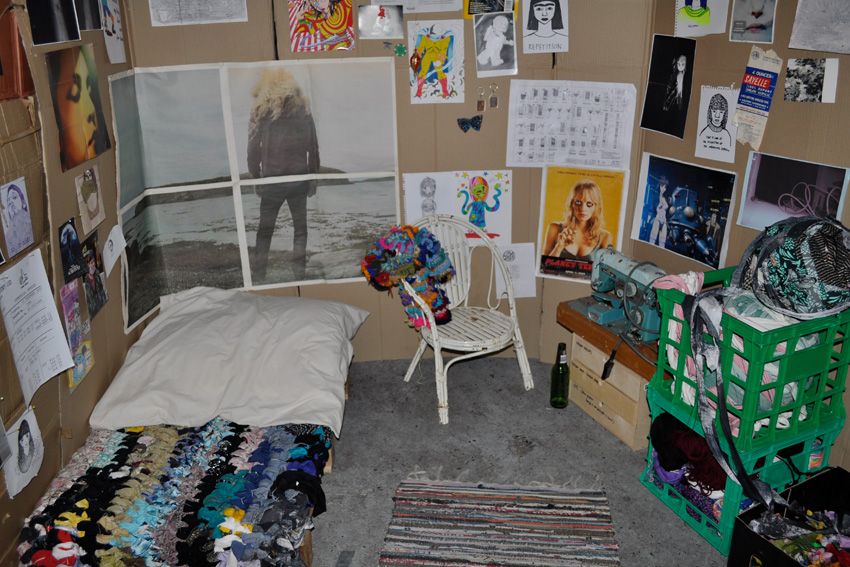 Upper Left Arm
kept it playful.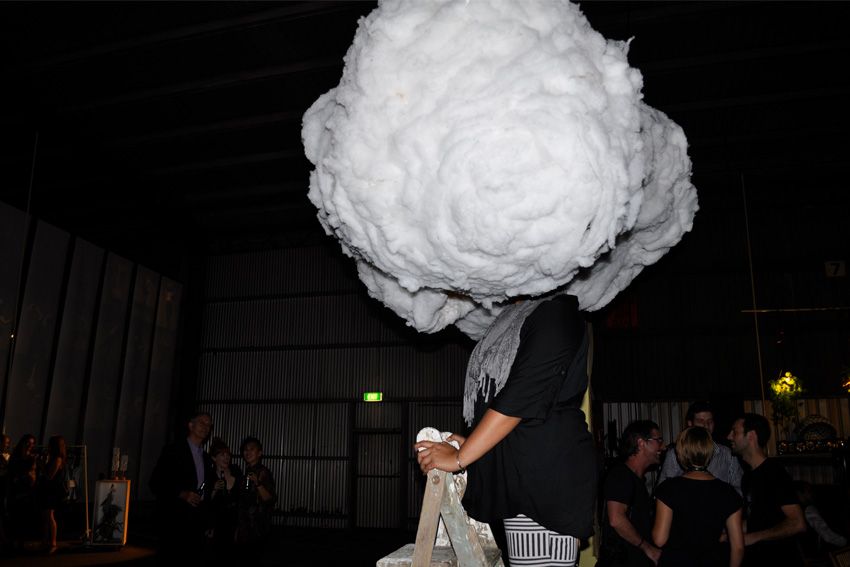 Got your head in the clouds.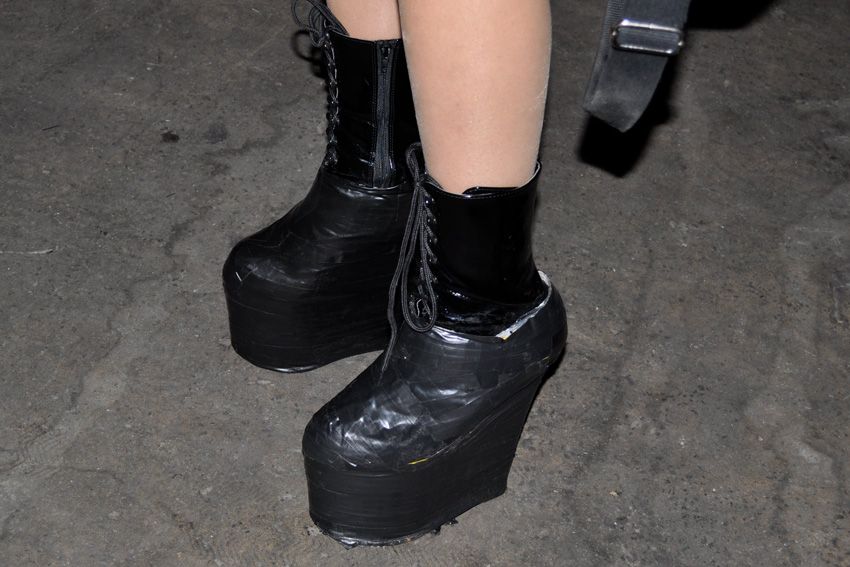 Couldn't get over how the guy wearing these could actually walk.
Obsessed with his eyebrows.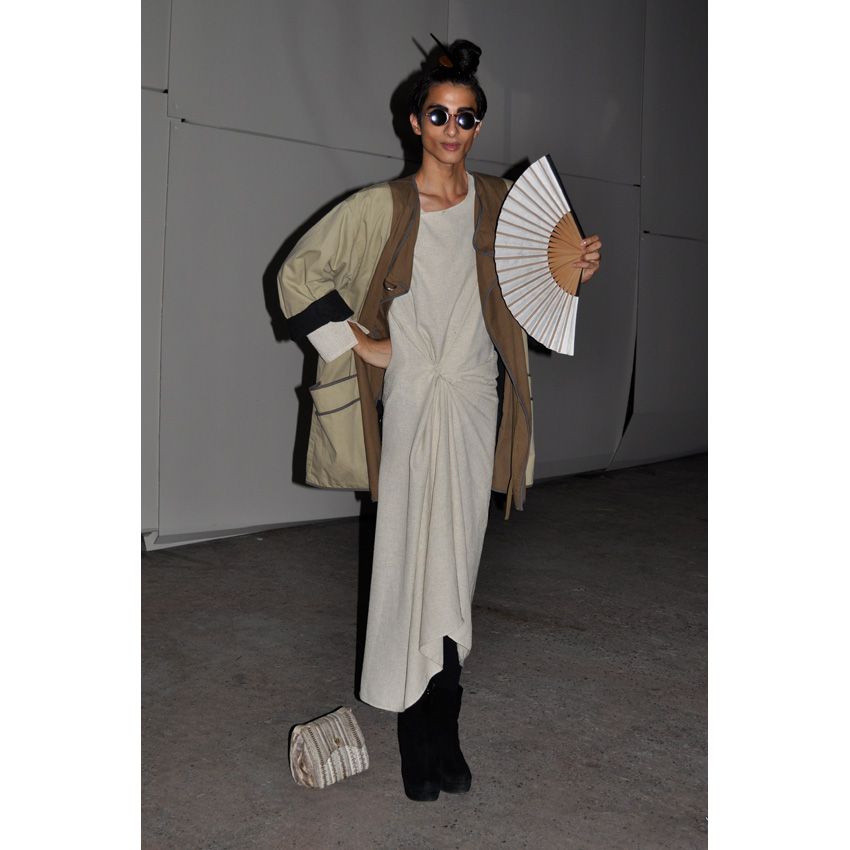 Emman, unaware of the disaster which was at that time occurring in Japan, made a poignant tribute to the art of the Geisha with his outfit on the night.
The Japanese earthquake and tsunami
I was actually getting updates on facebook, twitter and via text messages from friends in Japan all night, and thankfully all are safe and accounted for. My thoughts since have constantly been with the Japanese people and my friends over there dealing with the aftershocks and aftermath of the disaster. Tokyo is my second home, my friends over there are like my family and I love them dearly. All I can say to them is please stay safe and remember my home is always open to you here in Australia. For those readers who would like to donate to the Japanese disaster relief fund you can find information on how to do so
here
.