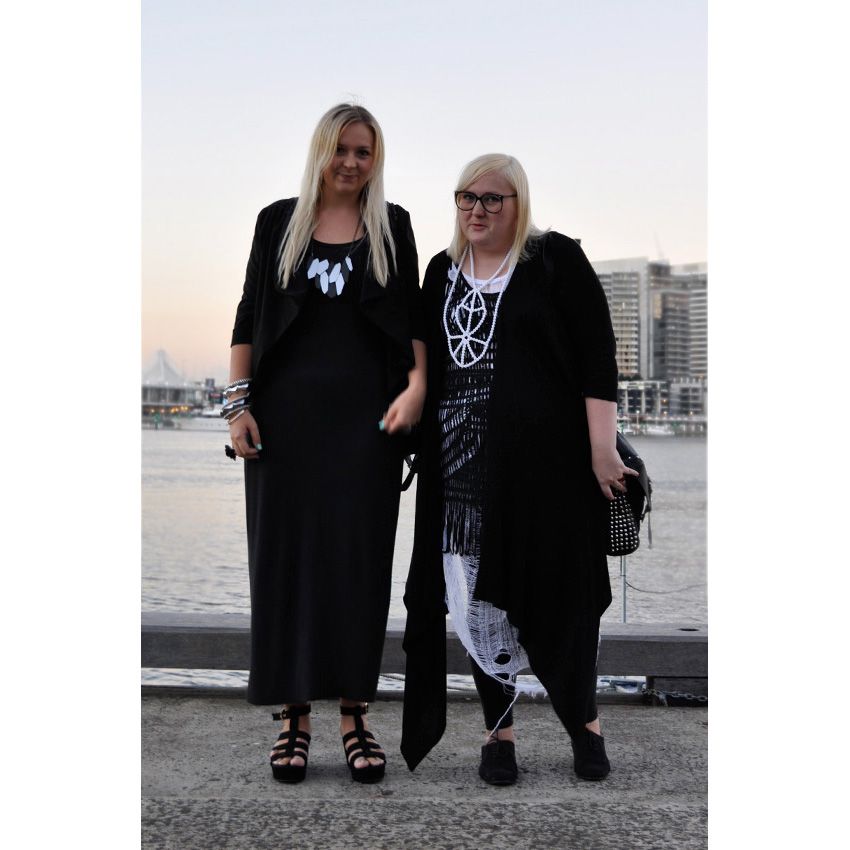 My sister and I at Penthouse Mouse, dressed in head to toe Melbourne black. I'm wearing
White dress - Bonds t-shirt I shreaded
Black dress -
City Chic
macrame dress $89
Necklace - from Tokyo $50
Cardigan - black drapped cardigan from a sample sale $3
Flats - Target black oxfords $30
Bag -
Love and Luck
lawless satchel $320
Not pictured - my crutches.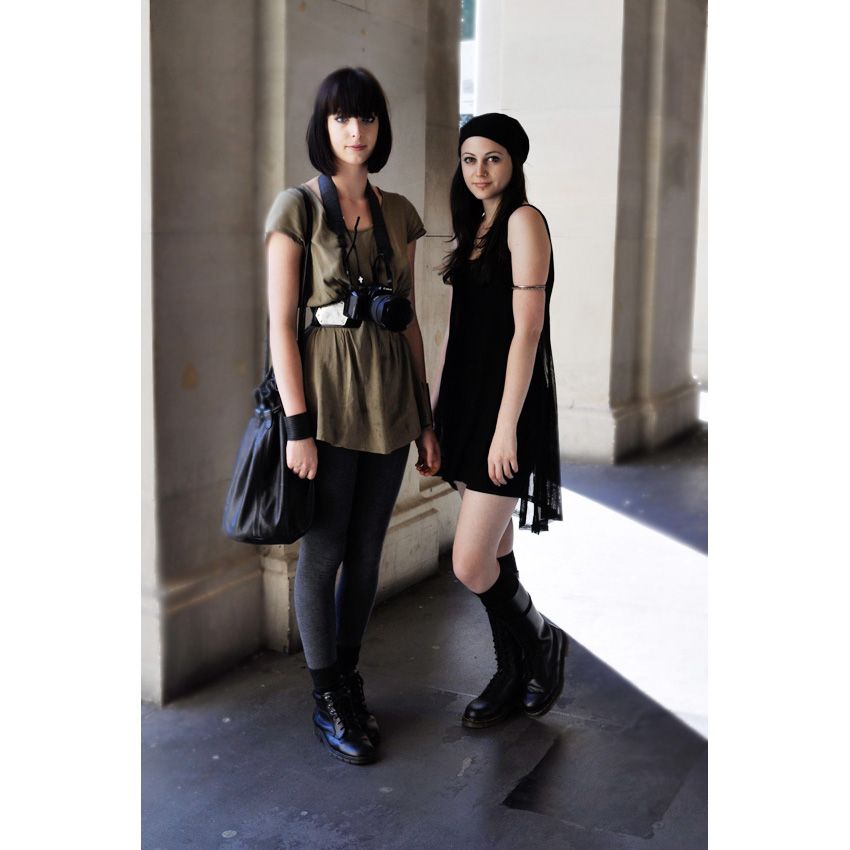 Cafe time at the GPO with
Adele
and
Alicia
. These girls have such great style.
I saw this stylish couple from the corner of my eye and chased after them on my crutches. The girl is wearing an
ASOS dress
I've had my eye on recently, and now I want it even more.
Aimee
and
Emma
from
Pocketto magazine
, which has a brand new issue out online now. I love Emma's new asymmetric hair.