Sponsored by Nuffnang
As promised here is a tutorial for how to shred a t-shirt, just like I did to my Bonds Tanker in
this previous post
.
Step 1.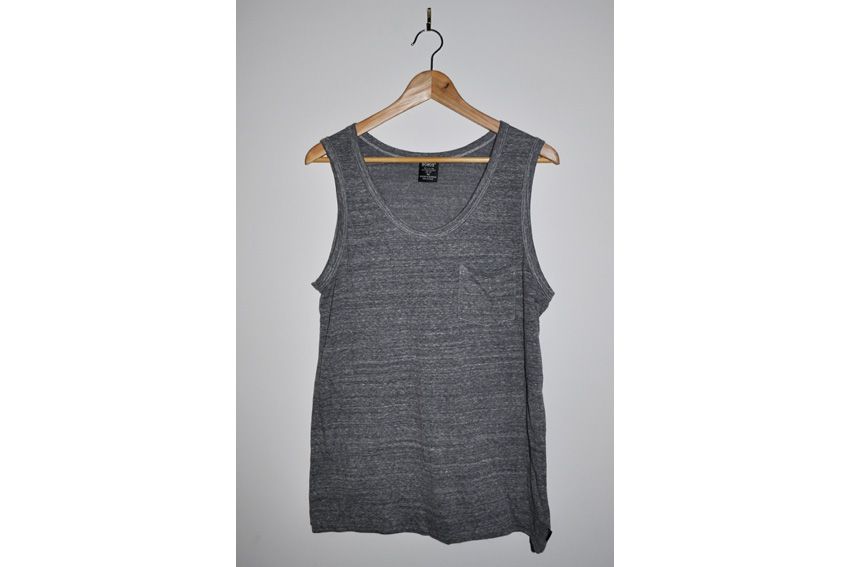 You need a t-shirt, in this case I'm using a
Bonds Tanker
.
And a pair of fabric scissors
Step 2:
Cut the hem off the bottom of your t-shirt
Cut it all the way around
Step 3:
Start shredding. To do this you start pulling the threads with your fingers from the cut hem.
Just like I'm doing in the photo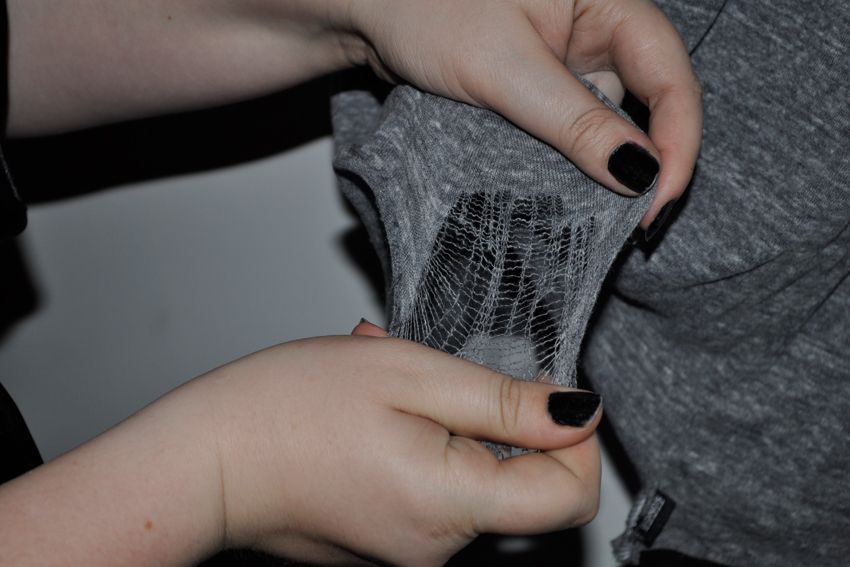 Slowly it will grow
Step 4: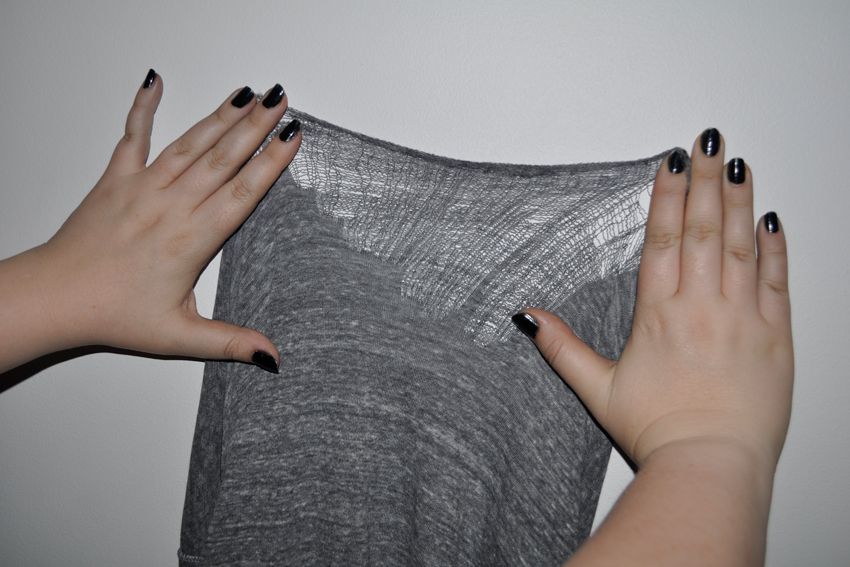 Keep going until you are happy with the way it looks. You can choose to shred just the ends, or the whole t-shirt, it is up to you!
Happy Shredding!!!
Want to know a funny story about this post? Well as you all know I live with my husband Henry, so we share everything, a home, a bed, food, clothes, well basically everything! Now all this sharing leaves to a few fights, mostly because Henry has lost or broken something of mine (it is never the other way around!) Anyway I had bought a fabulous new pair of fabric scissors, you know the type, they cost a bomb and are super sharp but you can not use them on things other than fabric so they retain their brilliant sharpness. Anyway when it came time to make this tutorial I was looking and looking for the scissors, in fact for more than a week I have been looking for them. They were not in my sewing kit where they should be, so I knew as I always return them to their correct spot Henry must have borrowed them. So I ask him, every day, hey have you seen my new fabric scissors? Eventually he owned up to using them to cut open a packet of meegorang noodle sauce (ummmm hello) but can not remember where he put them after that. They have vanished into thin air. We live in a small one bedroom house, have looked everywhere for them and they are no where to be found. The scissors in this post are my old fabric scissors, the ones that are now a bit blunt because of all the times Henry has used them for things other than fabric. The ones that are now the everyday scissors. I just want my new fabric scissors back. I don't think this story is that funny actually, unless you are married and can share my pain. Sometimes sharing just doesn't work!
Well, Bonds are offering you the chance to
WIN $500
by describing an experience where you had to share something and it went horribly wrong!
So just comment on this post with your story and the best answer will win $500.
The competition will close on the 24th of November at 5pm. Full Terms & Conditions can be found
here
.
Good luck xoxo