Since moving to Sydney I get invited to a lot more showroom's than back home in Melbourne. Its the nature of moving to the print publication capital of Australia, all the mags are here so all the showrooms are too. I don't have time to go to them all, but when Melbourne based PR agency
Bam Brands
invited me to their Sydney showing I knew I had to go. I needed some Melbourne aesthetic for my eyes, as I was feeling homesick for Melbourne, sick of all this colour, I wanted some black! Well Bam Brands certainly delivered. Above you can see Study's range of boat shoes, Henry's current shoe of choice...yes Henry is one of those dreaded
Jokes aside the showing was pretty awesome (*I actually really like boat shoes)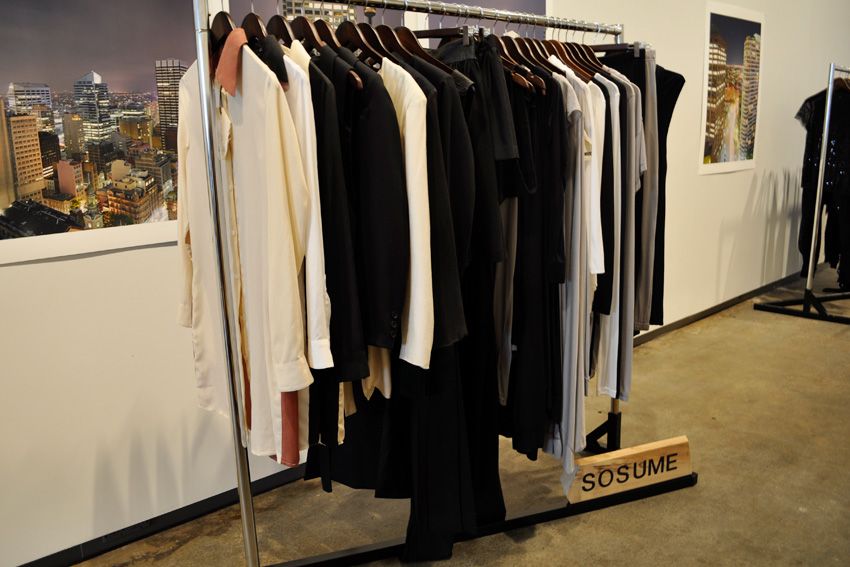 Sosume
is a Melbourne label that specialise in the minimal and the drapey, a Melbourne look from head to toe. The brand is actually doing really well, while I was over in NYC they had a launch at one of their stockists (I was meant to go, but I was at ikea for some inexplicable reason).
I was really excited by
Mercurialist
's range of bags and jewellery. So industrial, edgy...and Melbourne.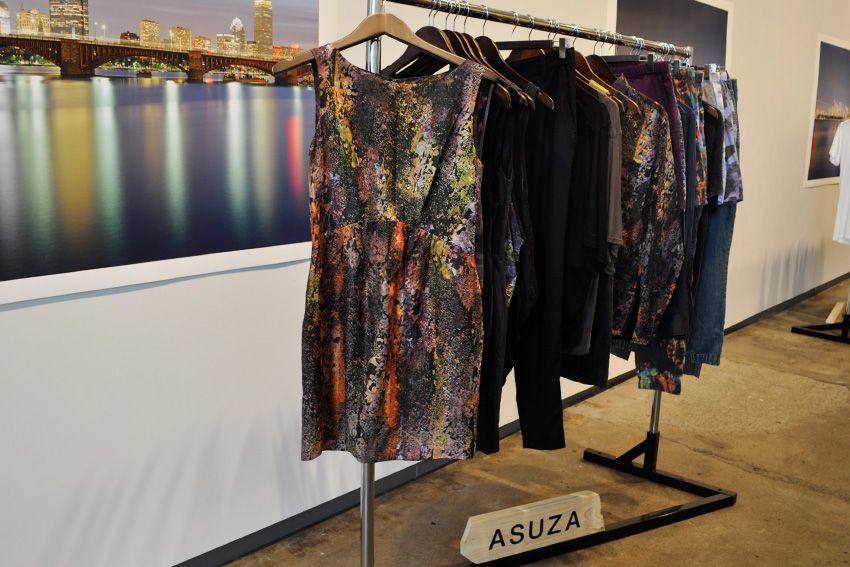 Hello dream dress by
Asuza
, who are now stocked at
Fat
(Fat, oh how I miss thee!) I love the splattered print on the dress, how it leaves an almost dirty aesthetic on the fabric. That is something that I have noticed, people in Melbourne seem "dirtier", not in a bad way, in a creative way meaning; more op-shop, more hand made and more individual. I'm not putting Sydney down, I'm just homesick for Melbourne, my friends, my family, my old streets and shops to visit.