Last night I was invited to a special sneak peek of the new Sportsgirl in Pitt Street mall here in Sydney. Yes I got to go behind the white barricade and into the freshly merchandised store to check out the fabulous details and share them with you.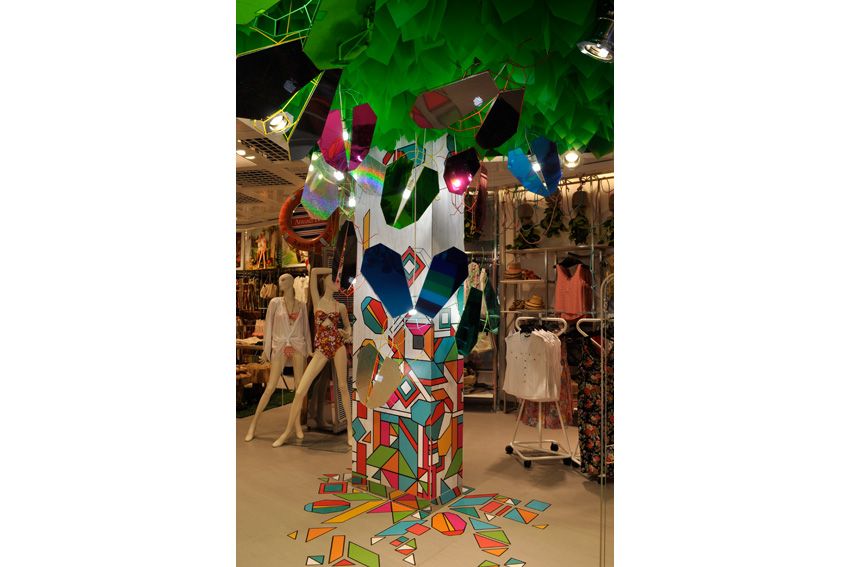 The visual merchandising team collaborated with an artist on this installation which you see when you first enter the store. The geometric pattern is a theme that continues throughout the store and its VM.
Bloggers and media personalities were in attendance, all eagerly looking to spend the $40 voucher we got in our goodie bags.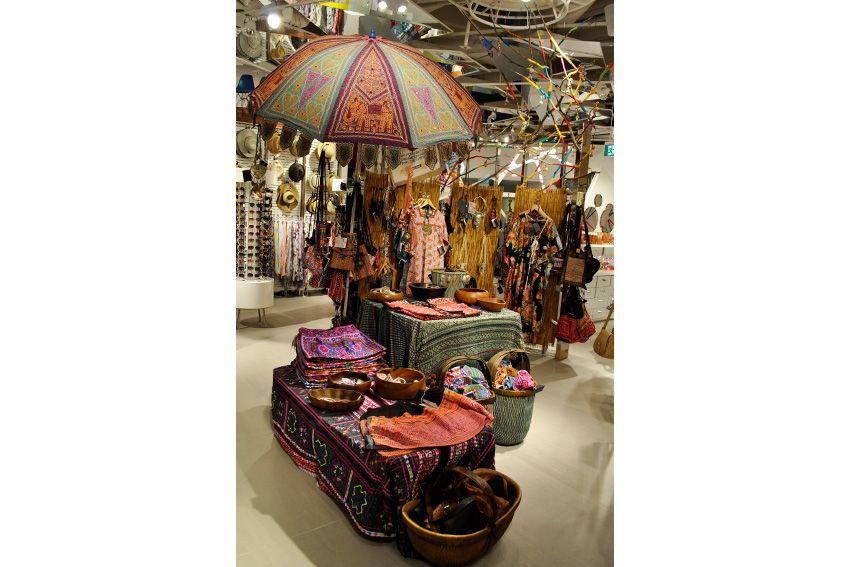 The Sportsgirl buying team went on a special buying trip to Thailand and brought back an exclusive range of unique pieces that almost make that planned Bangkok getaway pointless...almost.
The beauty bar looks fabulous, as does the geometric installation behind the counter.
Cosmetics marketed towards bloggers?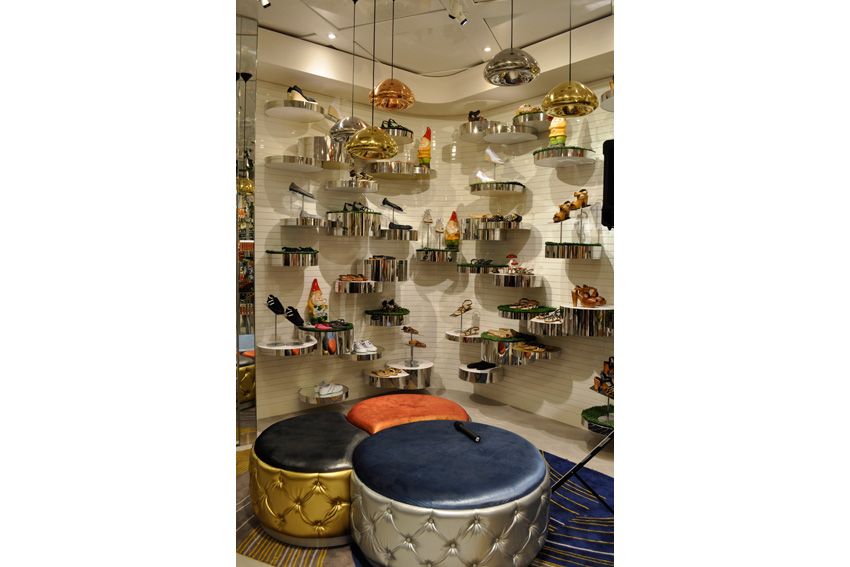 The shoe area is an amazing metallic treasure trove. This was my favourite part of the store, but I am a bit of a shoe lover anyway.
Want these so bad.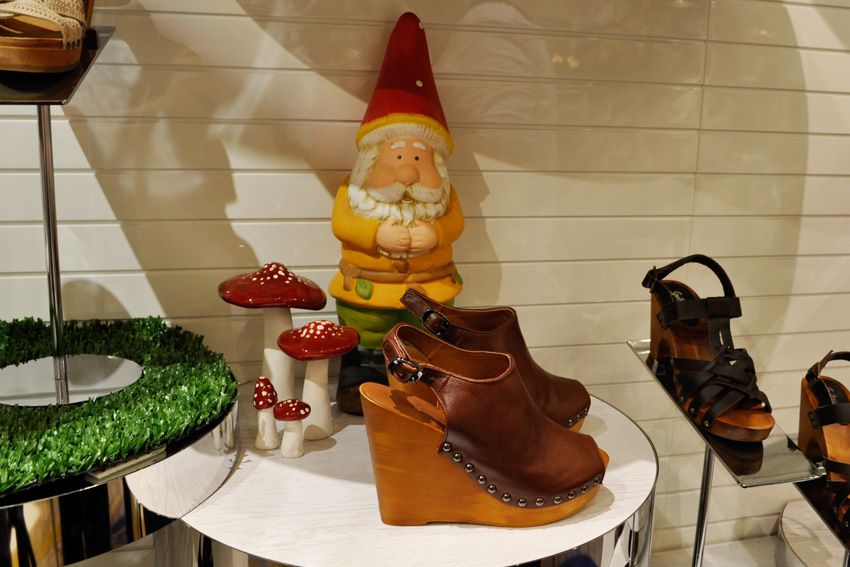 I'm loving the cute gnome, astro turf and wild mushroom VM. Such a cute idea.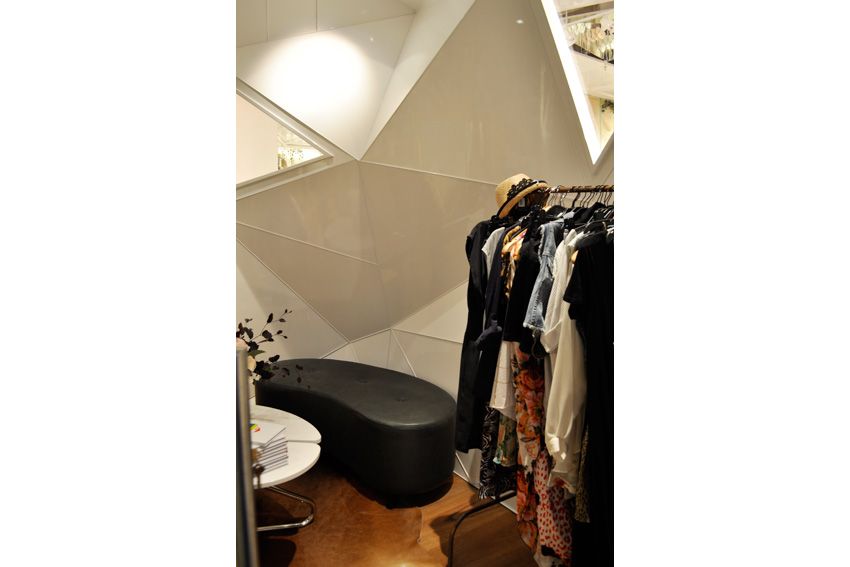 The styling suite, while smaller than the Melbourne flagship stores layout, is positioned perfectly at the front of the change room so there is no way you will miss this fab personalised service. I used to use the Melbourne one quite often (my friend was the stylist there).
Love the geometric wall.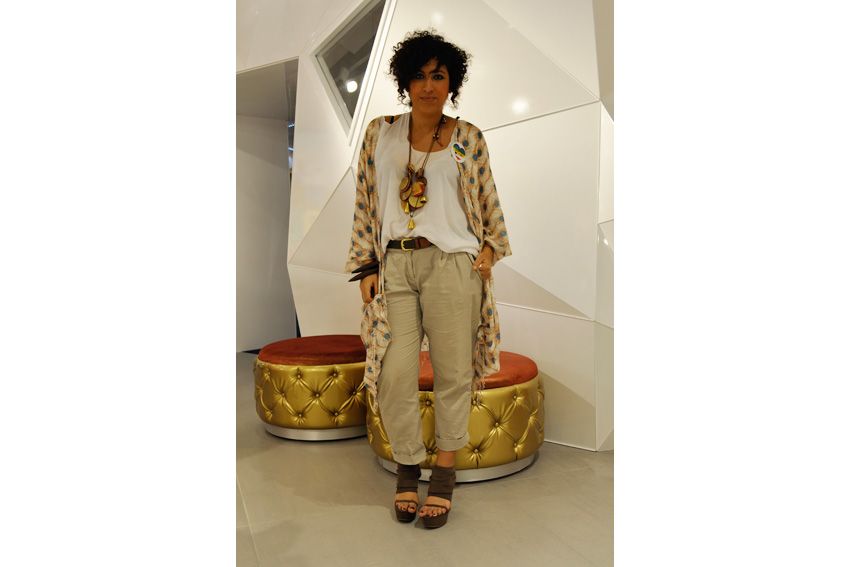 I got to meet the head stylist at the new Sportsgirl Sydney. You can get a free one-on-one session with one of the stylists, just
email
the girls to book your appointment.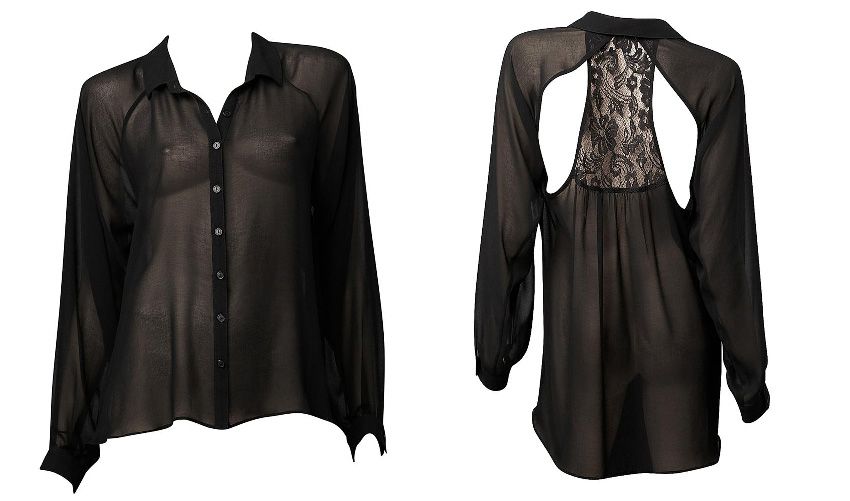 I bought this fab sheer blouse with lace cut out back detailing with my goodie bag voucher combined with Henry's. This is why I always try to bring him to events, double the freebies haha. I only just blogged my love of the ASOS sheer blouse, so to find this version so soon, which I think is even better because of the back detail, well I couldn't say no. Can't wait to show you my planned outfit with it.
I'm a big Sportsgirl lover, I think what they do in terms of their blog, collaborative projects with artists, designers and bloggers and of course the clothes themselves (and shoes!) is all phenomenal. Their flagship stores just cement their position in the Australian market place as a leader and innovator when it comes to retail. Its funny to note that I wrote about the Melbourne flagships opening right here on this
blog
back in 2008 and I wasn't too positive. My opinion then was that the store was messy and for some reason I preferred the Supre store across the road and its "nightclub theme" (which has recently closed down to make way for Zara it is rumoured). Over time the Sportsgirl store on Bourke Street became a personal favourite, with its ever changing innovative windows and eclectic layout which did in fact work. Sometimes the blogger isn't always right, although I do still hate the vintage section. I just wouldn't buy vintage from Sportsgirl, its a bit of a rip off. I did also live about 1 block from the store so that may explain my nearly daily sojourn down to the store to see what was new. Anyway now Sydney finally has a flagship to call its own and even though I am now 3 whole train stations away I think I can manage to get in to it weekly to see the ever changing displays and clothes.