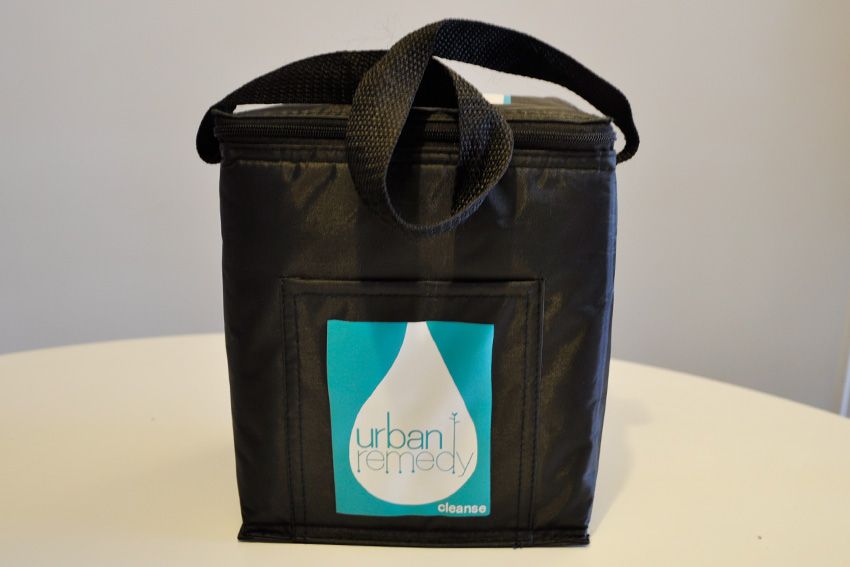 I got a sweet little email from the girls at
Urban Remedy
last week asking me if I wanted to try out one of their 3 day detox's and review it on my blog. It came about just as I was thinking about doing something like it so I said yes straight away. I had previously read about their detox juices on
Ms Critique's blog
and had only heard good things so I was pretty excited by the idea.
Confession time:
I am not healthy, and I know it. Its not in the way you may think for someone of my size (you know, all fat people are fat due to over eating...sarcasm noted I hope) My problem is I actually under eat. Most days all I eat is dinner, often not finishing my meal. My meals are all mostly healthy though, as a vegetarian I eat a lot of vegetables, beans and soy, but I do fill up on carbs (potato and pasta) and cheese (lots of cheese!) Anyway this whole under eating thing has meant my body is in "starvation mode" and stores everything I eat as fat because it doesn't know when the next meal is coming. It is a problem I try to fix every now and then, but I just feel sick if I eat breakfast, lunch and dinner. I'm barely hungry as it is. I do eat chocolate every night after dinner, and drink a fair amount of coke (about 1 can a day). I also don't exercise unless it is incidental to my life, as in walking somewhere (which I do a lot of as I don't drive). Anyway my hope was for this detox to help me wean myself of coke and onto a more regular diet.
The fresh juices were delivered to me on the Sunday to start on Monday, but unfortunately I caught a cold on the previous Friday so wasn't feeling too good on the start day. This is where it all went down hill.
There were 6 juices to drink throughout the day. I was thinking, gee whiz how I am meant to drink all that in 1 day, I wont be able to stomach it. I got through the 1st day without too many problems (I did eat 1 piece of inari sushi at a fashion shoot I worked on though, it just went in my mouth without me thinking) The juices make it easy as they are all so yummy (well except the one with cos lettuce). I also loved the encouraging emails that get sent to you along the way with tips and tricks to keep you going. But by the end though these turned out to torment me in my failure to stick to the detox.
Another confession:
I have never ever done a detox before, or even a diet for that matter (this detox isn't a diet though, it's a way to flush out all the bad toxins and re-shape your eating habits into a more healthy balanced lifestyle). I don't think starting a detox when you have a cold already is a good idea, and I don't think anyone could continue with one if they had such a disaster of a week as I did last week. Monday night we got the news that Henry's grandfather had passed away. From that point on my determination wained and come Tuesday morning I was back to my old habits, not eating/drinking anything till about 3pm when I had the 1st juice of the day. I realised I had ruined the whole detox and decided just to drink the juices with my dinner that night (Henry bought my fave food, take away Vietnamese) and I gave Henry a few juices to try out with his meal too. Even though I had quit, I still got the encouraging emails in my inbox without them realising I had wimped out already and was back to my old ways.
I do see how the Urban Remedy detox can be a great help to re-establish a healthy eating regime. You just need to stick with it, which if you haven't ever done anything like it before could be a bit hard. I would love to try this again in a few months when things settle down for me, because I know something needs to change in my lifestyle for me to feel healthy and fresh again.