I was invited to the
Tangent Magazine
pool party at The Ivy and jumped at the chance to actually tick off one of the things I wanted to do before I die, that is attend a pool party at iconic Sydney venue, The Ivy. So glad I did, as even as tacky as the venue is, its tacky in such a fun way that you sorta forget the tack and have fun. Plus it was lovely to put a face to a name and meet Emmanuel and Heather, the creative forces behind the magazine.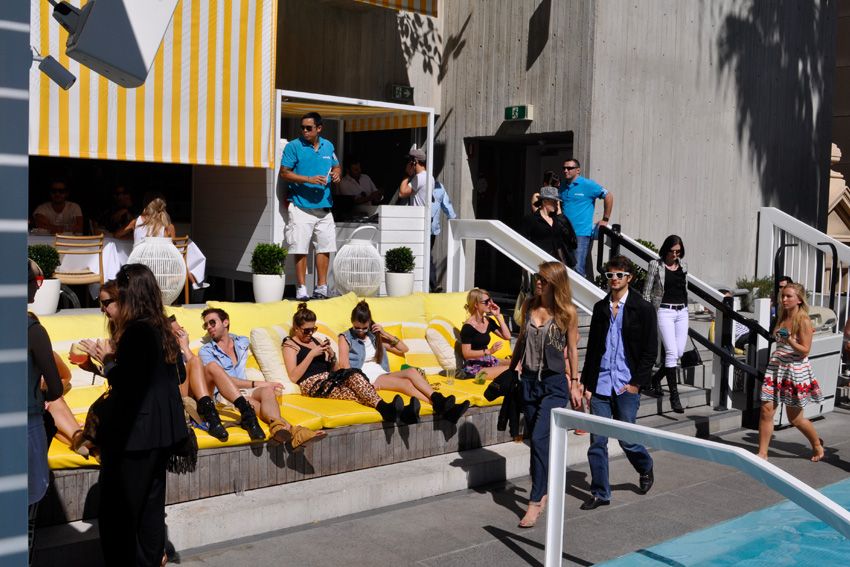 I got to hang out with Emily from
Little Black Book
and her friend, also Emily, from
Emerald Couture
.
I met Anya from
Oui Je Suis
when I first moved up here, so it was great to see her again, I was very envious of her Chanel sunnies.
I brought along my new Sydney pal Chloe (she is working on a new project with me, more on that soon!) Chloe happens to be Jasmine from
Gala Curios's
sister, see you can see she is wearing one of her bow rings. With us in the stripe top with the Chanel broach is Phoenix, a fabulous young designer based in Sydney who is seriously going places (just check out his
portfolio
!).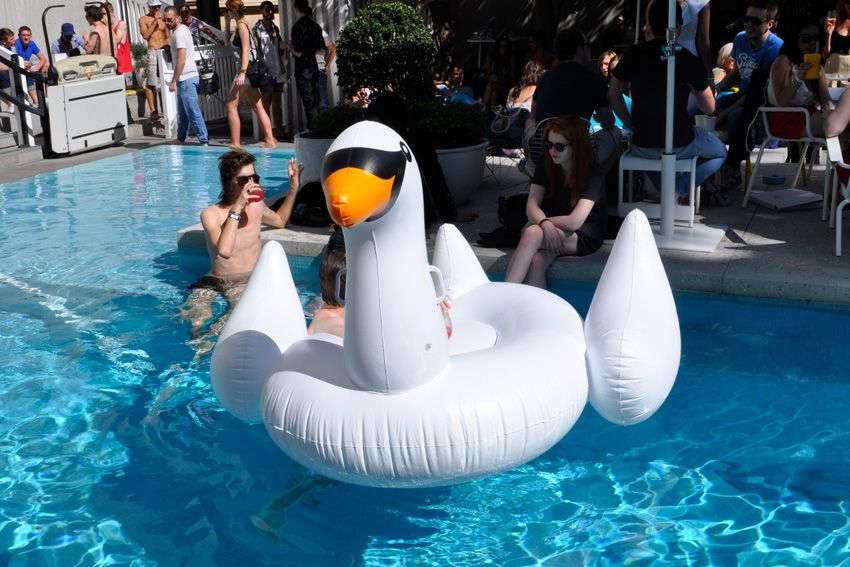 I wore my
Monif C
fringed swimsuit I bought in NYC as a top with my
City Chic
fringed skirt,
Drown
necklace and
Urban Outfitters
wedges. Chloe was wearing
Shakuhachi
drop crouch trousers, Juicy Couture wedges and the most awesome
Mimco
bag ever!