My favourite boutique in Brisbane was
Subfusco
. Located at 692 Ann Street Fortitude Valley, the shop could be transported to any of the worlds fashion capitals and feel right at home.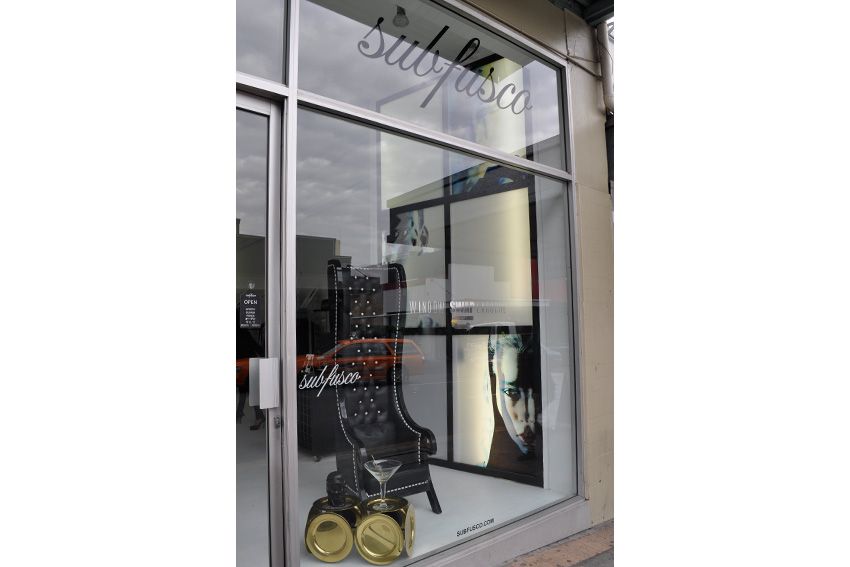 From the window to the interior the store exudes style. This dynamic window display was a collaborative project with a nearby bar. That's something I really noticed in Brisbane, a real feeling of community and a willingness to do new things.
The racks are cleverly designed with holes cut out for the coat hangers to hang perfectly spaced for ultimate shopability.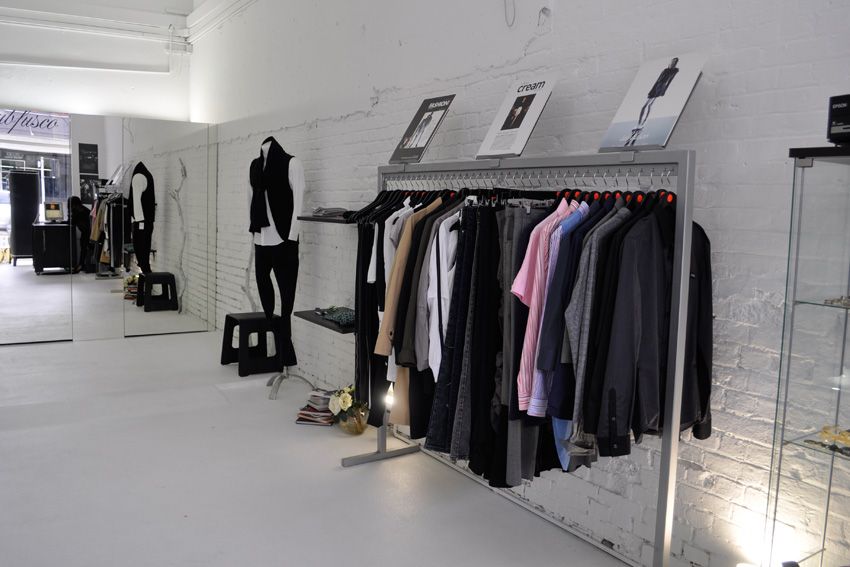 The white space invites itself to minimal design.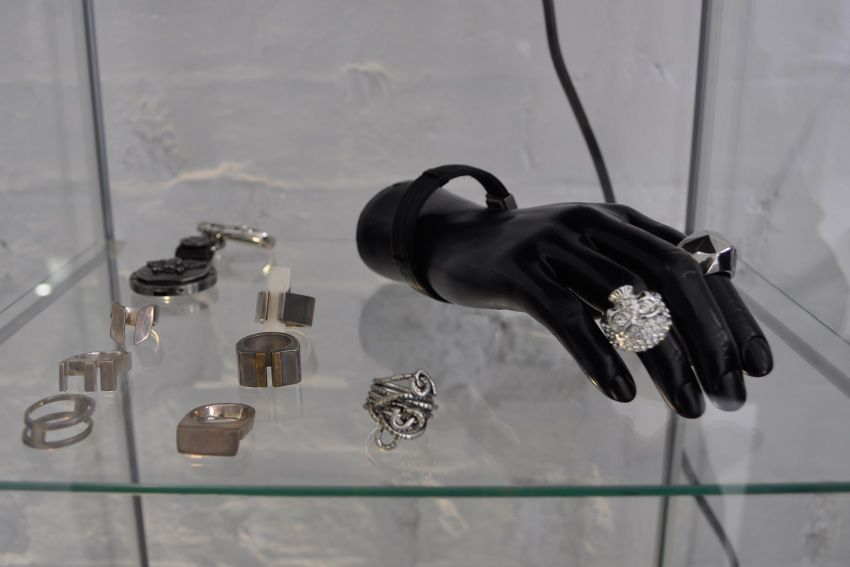 The accessories cabinet is filled with suitably brooding silver rings.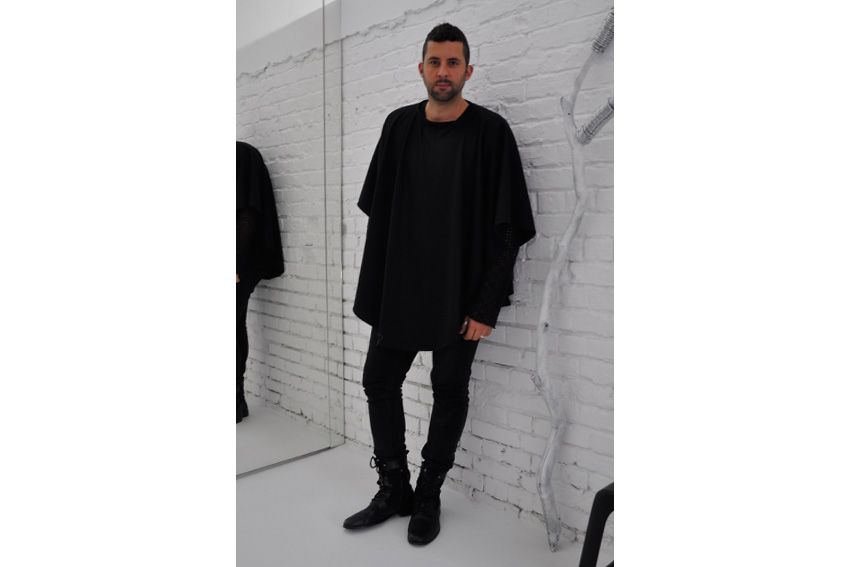 The store and label is the brainchild of Josh, who perfectly embodies the brand with the dark architectural way he dresses.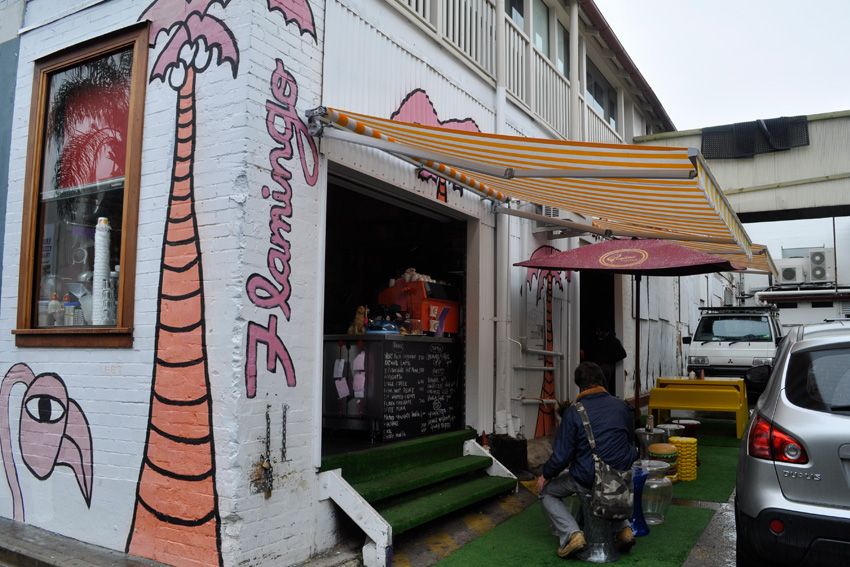 For breakfast recommendations flew in for the
Flamingo Cafe
, 5b Winn Street Fortitude Valley. Relatively new on the scene this place is the locals go to for not only all day breakfast (my favourite) and great coffee, but for its funky fit out. With its indoor/outdoor setting, astro turf flooring, Kartell stools and cutesy yellow and white striped awnings Flamingo is delightfully kitsch and knows it.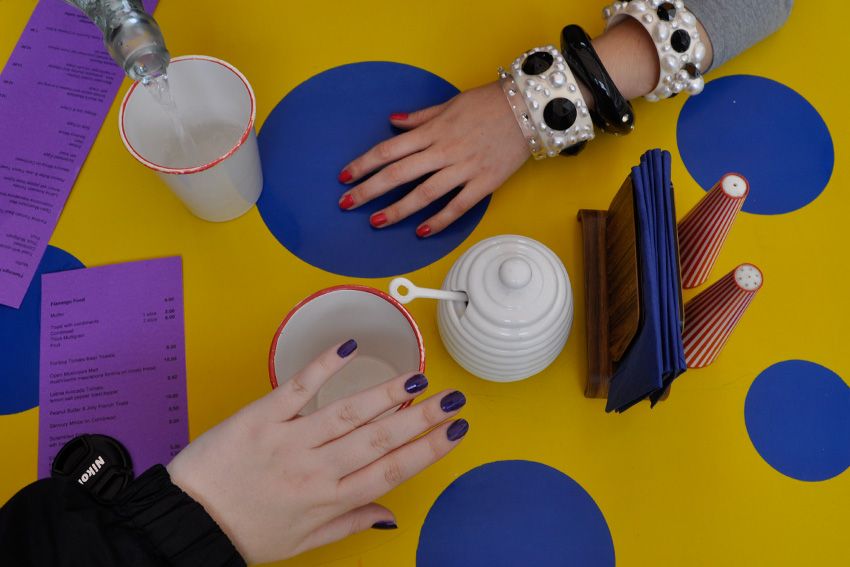 We sat at this cute yellow plastic with blue polka dot picnic table.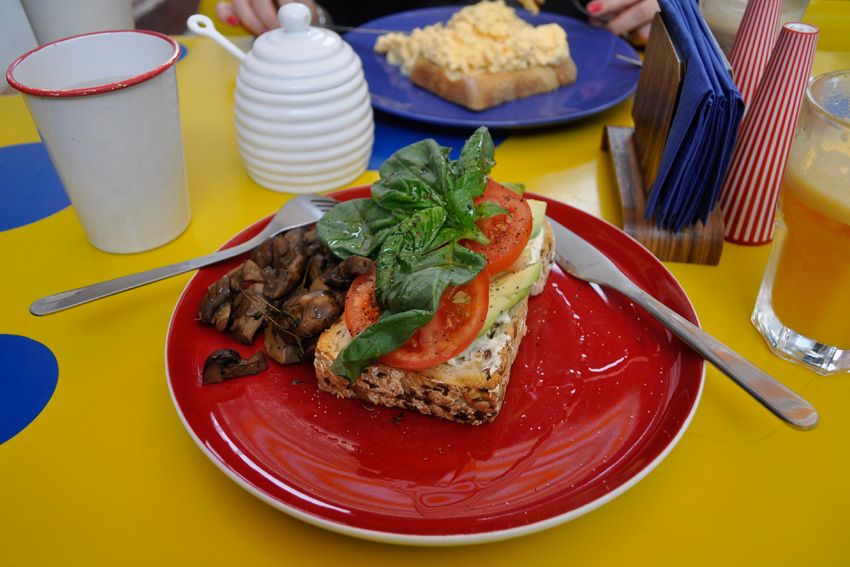 And ate a delicious hearty breakfast. Mine was the avocado toast with a side of mushrooms, mmmmm yum.
After a whirlwind 20 hour visit I really hope I get to go back to Brisbane to explore more of The Valley and hopefully even make it into the city centre next time, but really who needs to when The Valley is just so good.