Alicia from
Sea of Ghosts
, me and
Lady Melbourne
were invited to view the
Sportsgirl
AW10 preview parade. Of course we each took the occasion to dress up, I think each of our outfits sum up our styles don't you? Alicia is a Modern Goth, I am a Quirky who knows what and Lady Melbourne is a Vintage Chic, well, Lady.
My sister is often my plus 1 at these events as they're not really Henry's cup of tea.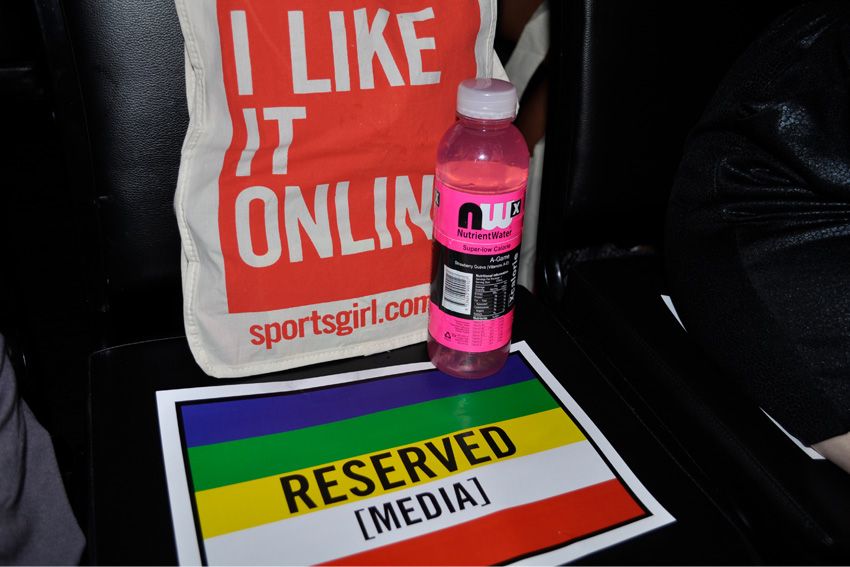 Awesome goody bags.
Which everyone was really excited about.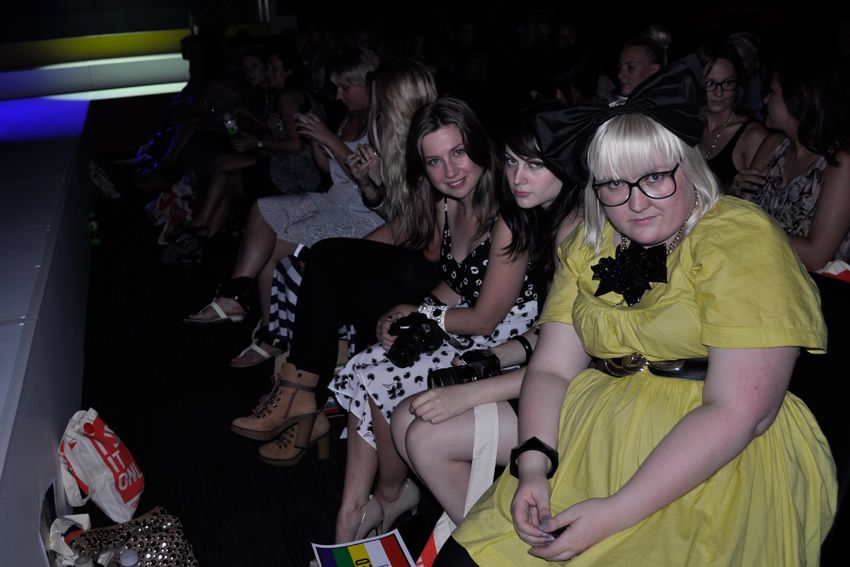 Us bloggers sitting front row waiting for the action.
I did a "Tavi" and wore a giant bow without realising till we sat down. I got the girl sitting behind me to take a photo (no she was not from Grazia, and yes she could see). I had no idea the back of my hair looked so, well, shit. I will be growing out my diagonal bob me thinks.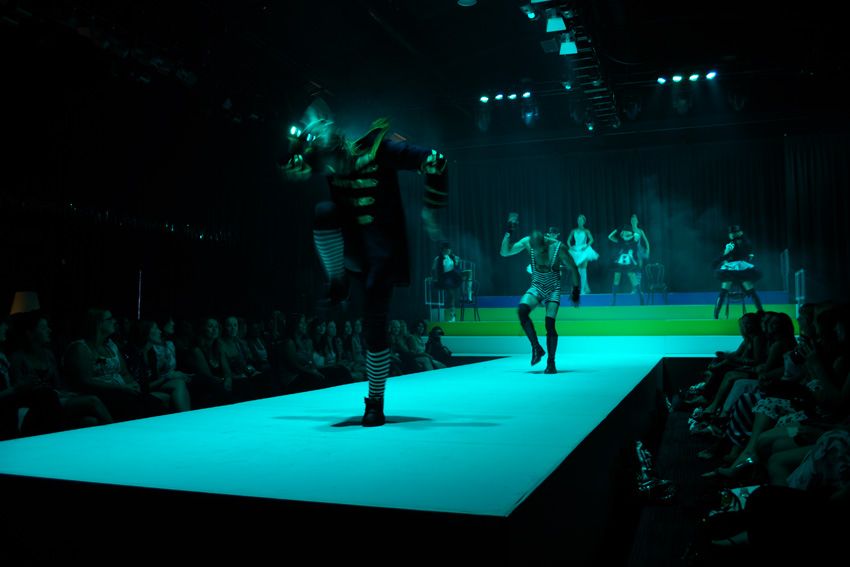 The energetic show began with these amazing dancers.
These shoes stole my heart and will soon steal my wallet.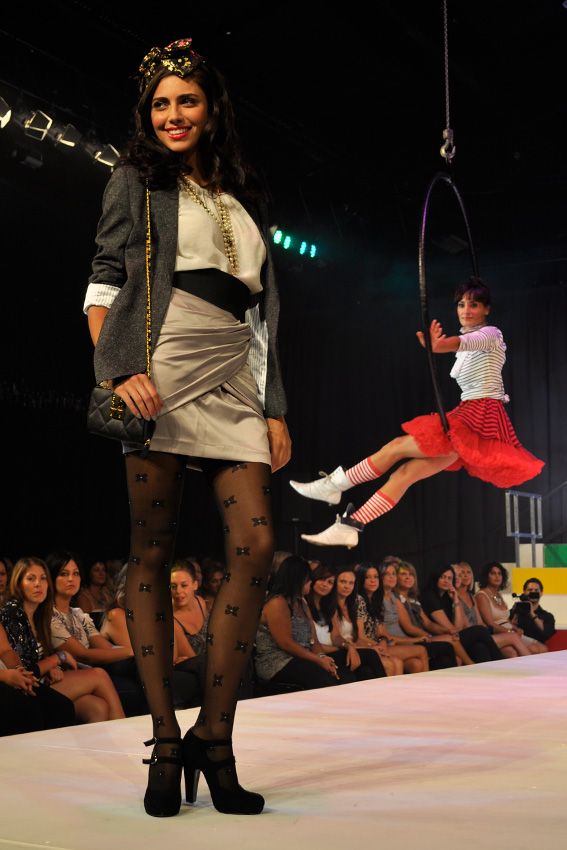 I moved to the photographers pit area as side on shots are not my thing. I've done enough runway photography now to know some tricks. If my spot isn't good for photos I wait till the show begins and then make my move. I'm always the last photographer in the pit at fashion week because I have two jobs, taking runway photos but also taking street photos which means rushing in as the last guests arrive. While everyone is looking forward to LMFF I am kinda almost dreading it as my workload increases 10 fold. Editing 600 photos after every show, and often there are 2 a night, is not fun!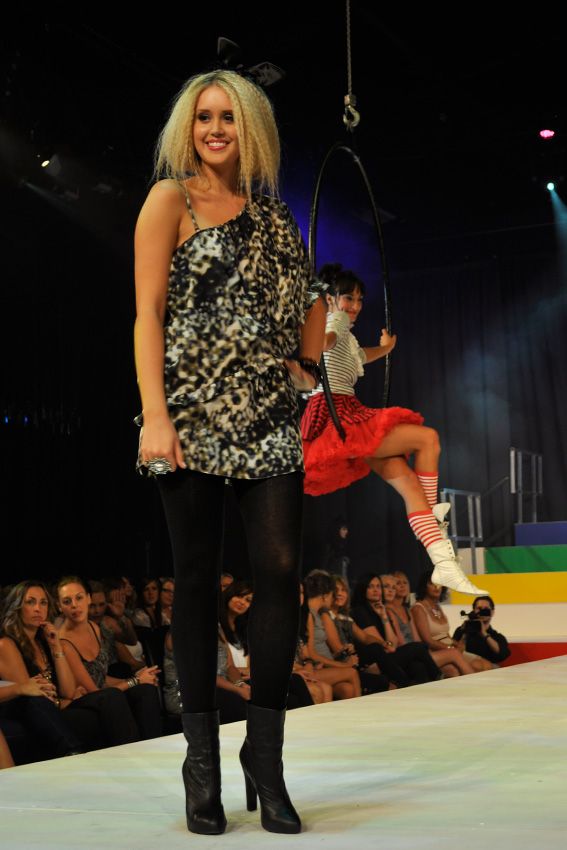 This is Jade who just so happens to be the model in my header from a shoot I did with her. I <3 Jade.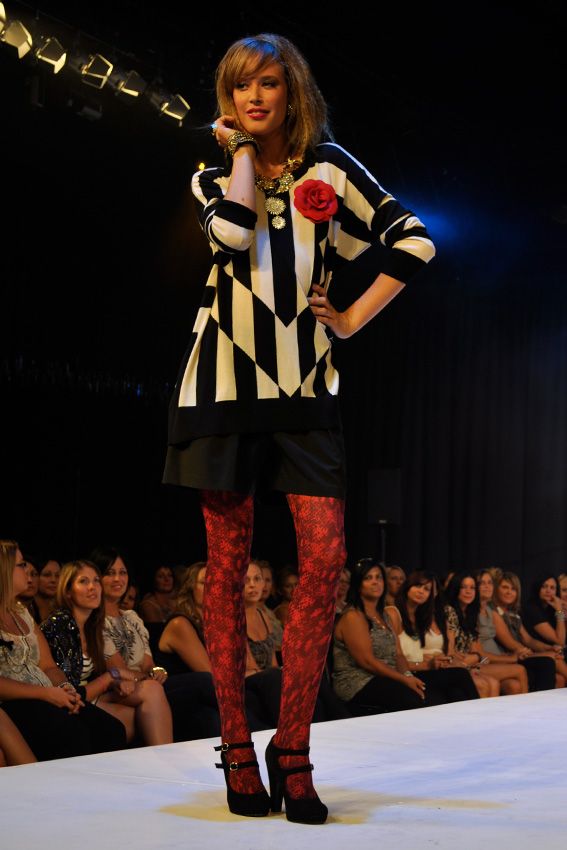 Love the giant black and white jumper.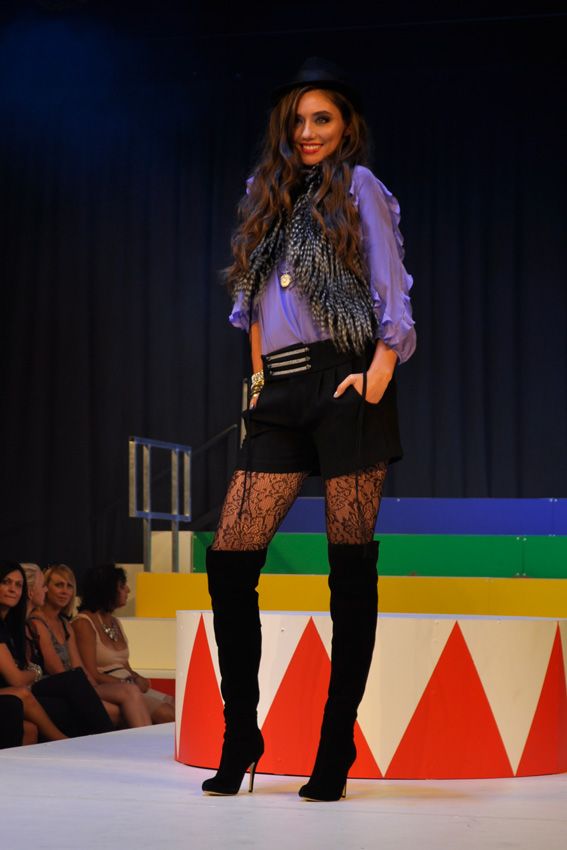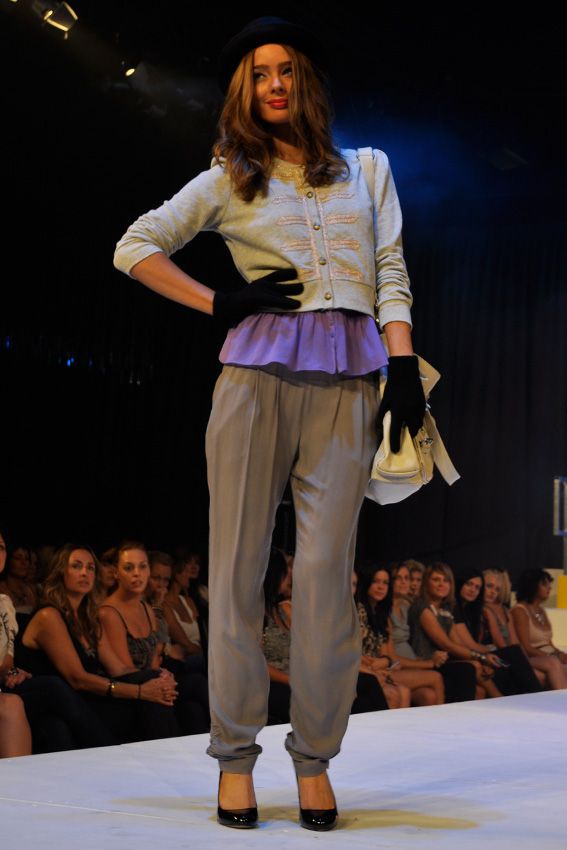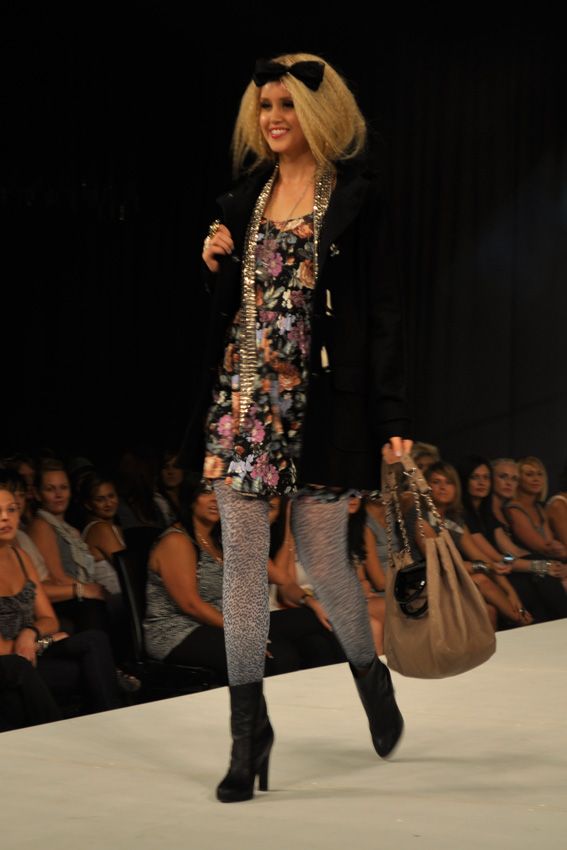 Another pair of amazing boots. I had the chance to meet the shoe buyer to tell her she is AMAZING. The new shoes are so on trend and fabulous.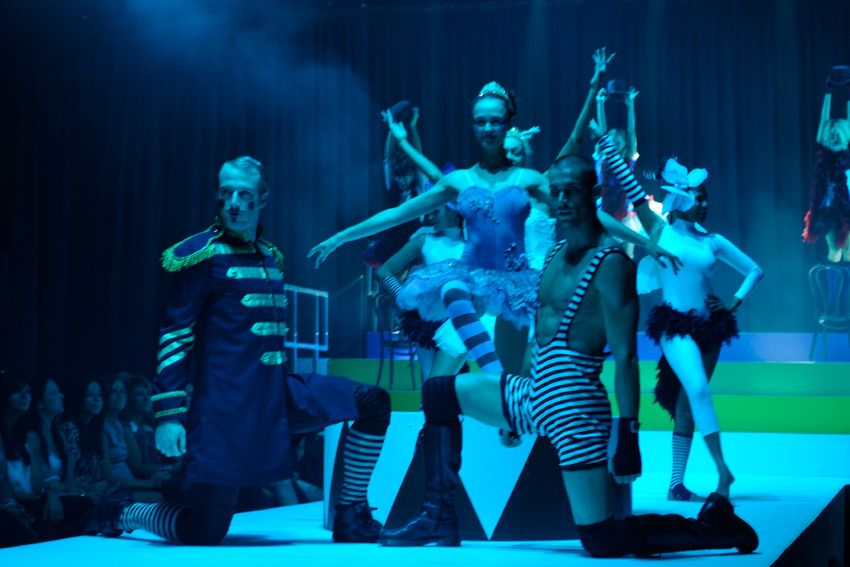 Awesome styling.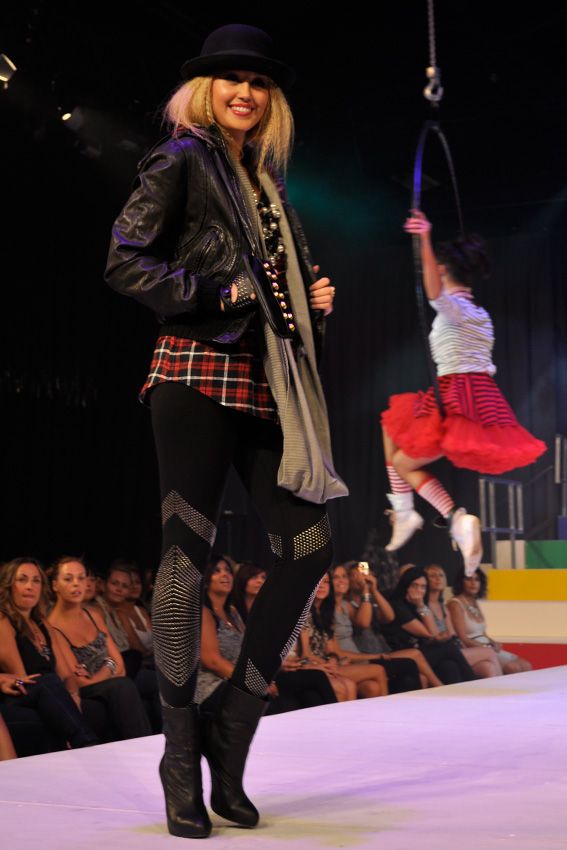 I need those leggings in my life.
The boots, omg the boots.
The night ended all too soon with another energetic dance.
I look forward to seeing the pieces in store come March. There are a lot of on trend items like over the knee boots, ankle wedges, floral dresses, chunky flower accessories and lots of black basics which I imagine I will be seeing lots of on my street fashion adventures.