Ok remember I was working in a call centre? Well I had to scrap that job pretty much as soon as I wrote about it on my blog because I got so busy with shoots and other freelance work. You wouldn't believe how intense the past two weeks have been, with an all day beach location shoot in 40 degree heat and then other shoots lasting till midnight, never ending days of pick ups and returns and constant emailing and phone calls. Do you know what saved my life? This phone: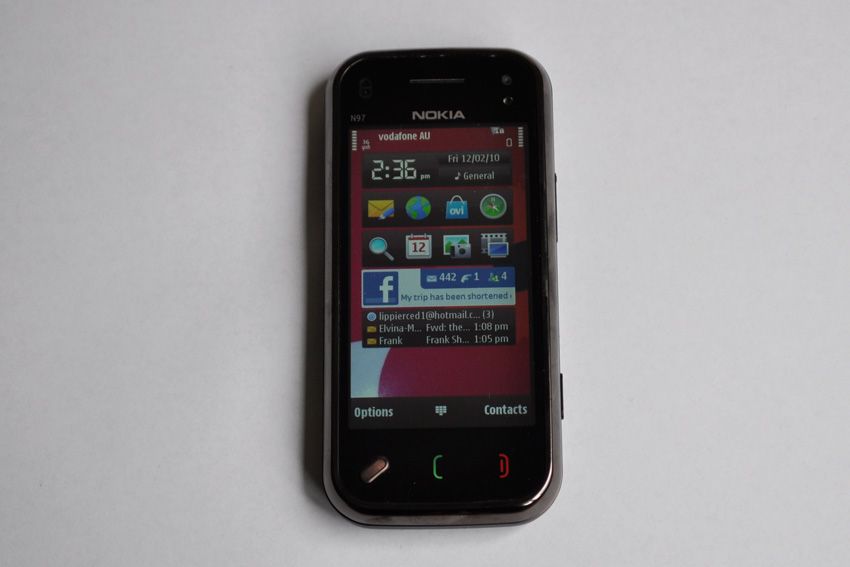 The nice people at
Wom World Nokia
in the UK sent me this Nokia N97 to trial, and boy did they send it at the right time. I seriously would have been stuck on so many occasions without it. Styling is as much about logistics as it is about actual styling. You need to make sure everything comes together, that all the clothes arrive from wherever they are being sent from, that you make appointments in showrooms on time but also respond to questions in a timely manner. To add to my stress the major shoot of the week was a Fashion Journal 5 page spread with not one, not two, not three but FOUR models to dress. Make them all male (most of my contacts are for women's fashion), in a band (Miami Horror) and different sizes and the fact I needed 4 x 7 outfits (as in 28!) you can see maybe why this was such a logistical nightmare to organise. Oh and at the same time I had other shoots to organise, street photos to take and edit, a sick dog who had to have an operation today to fix a dislocated knee cap and, well, a life to lead too. Not that I'm complaining, it was actually exciting just running on adrenalin to get through it all.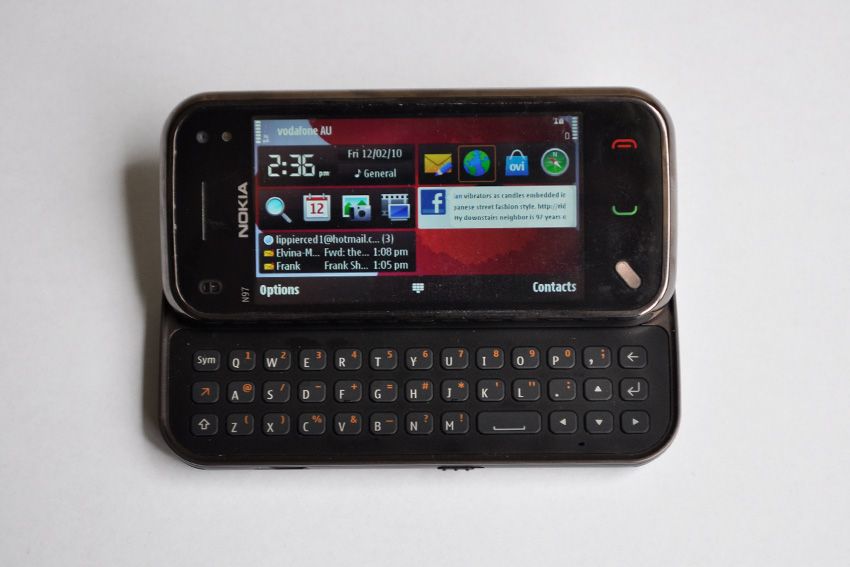 So how did this phone help? Well most of you probably already have phones with email, internet and a camera, but I don't and haven't been able to afford one even though it would have helped on numerous previous occasions. My regular phone is as basic as they come, so the simple fact that this phone, with its ever helpful full keyboard, could send emails was a life saver. Also every time I receive a new email I get a little beep telling me to check it, which is so handy. Again you all probably have had this feature on your phones for a long time but for me it was amazing. Mind you my phone in Japan back in 2006 could do all this and more, I wonder how much more advanced they are now?
Another feature of the phone is it has a 5mp camera (my phone in Japan in 2006 had a 6mp camera btw, ha, Japan you are so technologically advanced it isn't funny) This has been so fun because I can finally
twitpic
while out and about, on shoots like below, or maybe at the upcoming LMFF??? Too bad the trial is only for 2 weeks and ends this weekend.
So here is my honest review of the phone:
I am not tech savvy so it took a little while to get used to. I still can't work out some features but honestly it doesn't matter because all I want it for is for email,
twitter
and of course to make calls and I've worked all that out now. The facebook feature is fun but maybe I don't need it on the front screen as I don't really use it, only thing is I don't know how to move it. Well I probably could work it out if I tried. The camera is great for a mobile phone camera, it has a flash and a zoom. The touch screen can get a little grubby but is mostly easy to use and responsive, however my nails are a bit too long for it to always respond to my touch, which is especially annoying when trying to answer a call as I keep missing people madly trying to touch answer. The battery doesn't last as long as my other phone, but that doesn't really bother me if I remember to charge it every night as it does have a lot more features going on I understand why it seems to drain so fast. The keyboard is heaven to type on, I'm almost as fast as I am on a normal computer keyboard. The best thing about the whole phone is the email side of things. I can look at attachments that are sent to me, respond to important emails on the run and also have multiple accounts set up (I have separate accounts for work and my blog as well as my personal email account). All in all I would say I LOVE this phone and I don't want to give it back. The simple fact is it has made my life so much easier. I was able to get everything in order for the Fashion Journal shoot (below)
and the most recent
The Vine look of the week
shoot (with its Valentines Day theme, please check it out and tell me what you think xxx Oh and Alicia from
Sea of Ghosts
modelled again) Not to mention the other secret shoot from first twitpic behind the scenes photo.
The end of the trial is almost up so I guess I'm in the market for a new phone now as this one has opened up my eyes to exactly how much I need access to my email at all times and how I simply can't go back to my old shitbox phone (seriously its bad). The thing I do now know after this trial is I can't do an iphone or an all touch screen phone because that is the only part that sometimes annoys me on the Nokia N97, I like to be able to navigate with arrow keys when my fingernails get in the way. The phone seems like it was designed for people like me, a fashion blogger/stylist/street style photographer who is always on the run and addicted to twitter. The only problem is, as Henry see's it, there is never a time when I'm away from "the office", but that's the life I have right now anyway, without the phone I would be cutting short dinner to rush home to check my email especially if there was a shoot on, so really being able to check it while out means I have more time for him. Ok enough already, I love the phone and I thank Nokia for allowing me to trial it.