So yeah, the whole reason I went to Sydney was for this Ksubi/Kirin "Big in Japan" party where they were bringing out my old friends from Tokyo to play. Boy am I glad I made the trip, it was the best night of my life (well one of the best).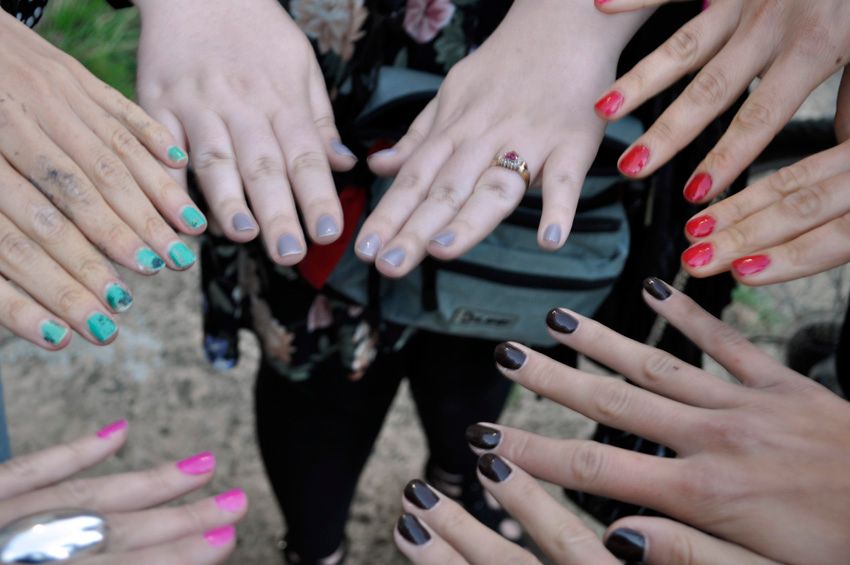 Painted nail buddies meeting before the party.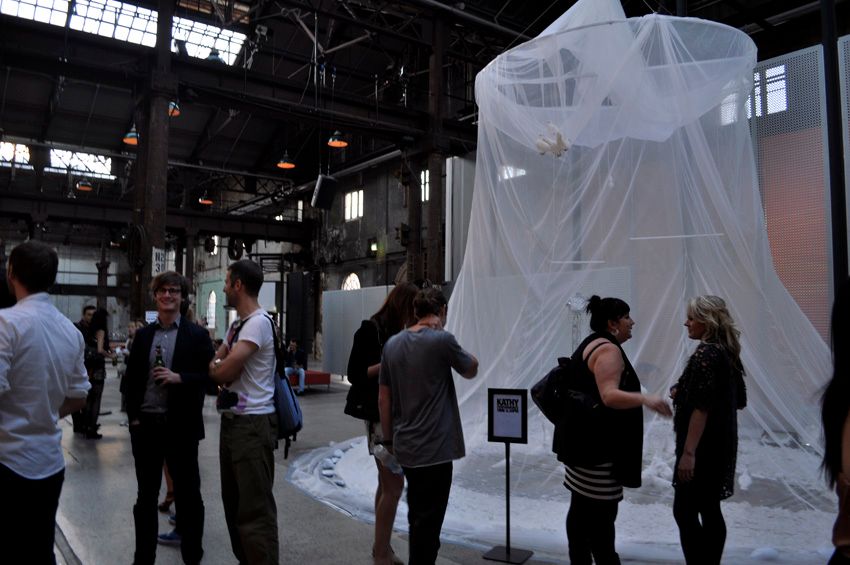 Carriageworks in Redfern was the venue.
Japanese dance/art troop "Kathy" cruelly cooped up some doves in mesh, later in the evening accidentally killing a bird (maybe more than 1?) as they performed in and around the net! Their performance consisted of flashing lights, loud music/explosions and throwing confetti, all things that would frighten a poor bird. Why this was allowed to go on I have no idea, anyone with some common sense would see how cruel and inhumane it was.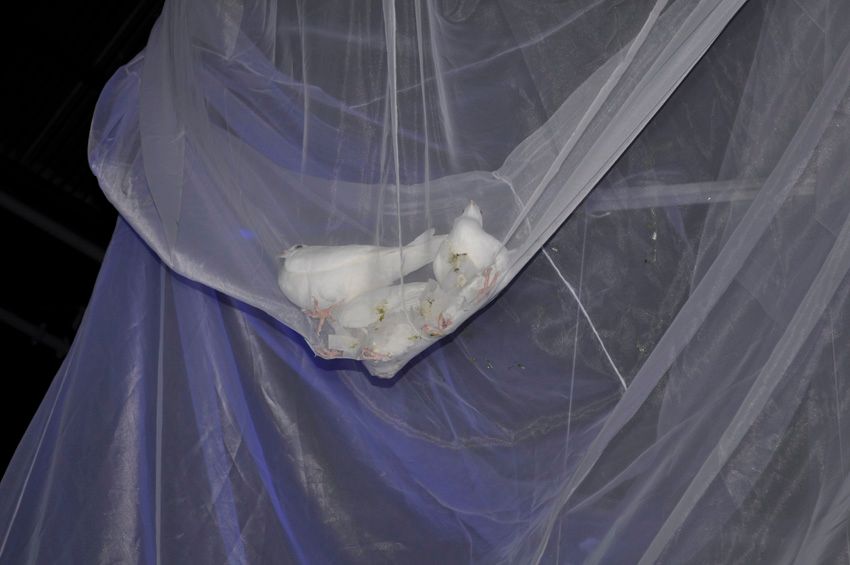 You can see a dead dove covered in the poor frightened birds poop being sat on by other scared to death birds.
Apart from that downside the party was AMAZING. It was so great to see Mademoiselle Yulia, who dj'd at my wedding again. AND she was wearing that fab Bernhard Willhelm dress that my other friend in Tokyo also owns...I actually thought it was his dress, I think I offended her when I asked if it was Gallermic's dress, ha. Yulia would never wear hand me downs, at least not from a stinky boy, ha. She has her own TV show, what was I thinking asking her that?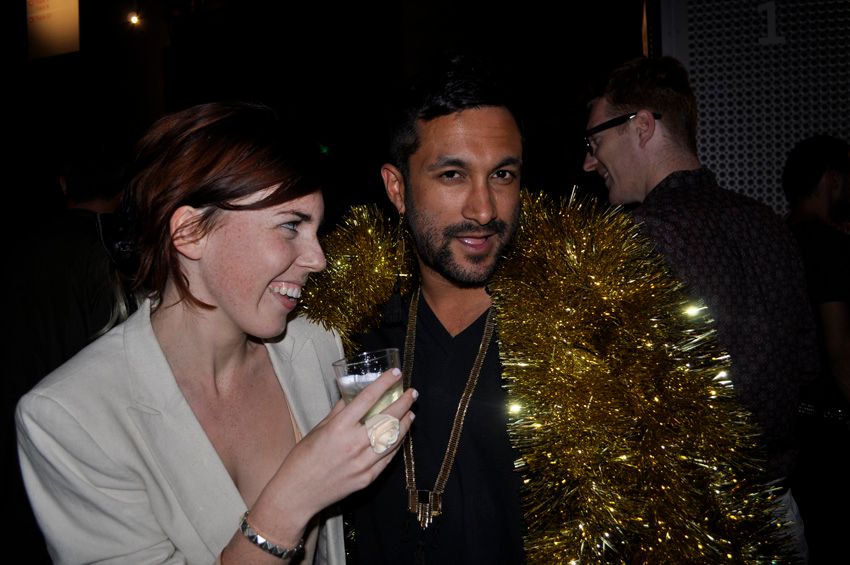 Ryan wore matching gold, a self fashioned tinsel coat.
Yvan
facehunter
liked the matchy matchy look.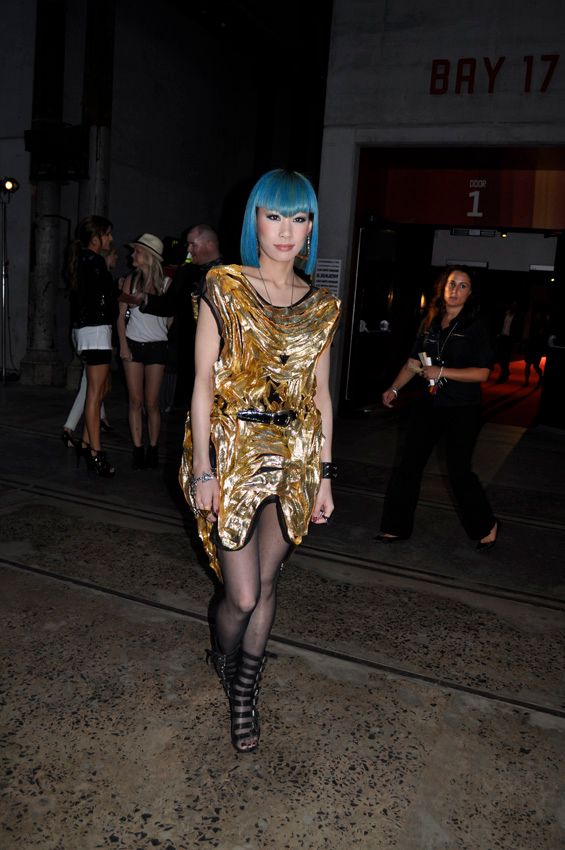 A full look at Yulia's outfit. Opening Ceremony buckle wedges and jewellery from her own range called Ginza and that blue bob, what a star.
Michael Nolan from Ksubi.
Wannabe Harajuku kids.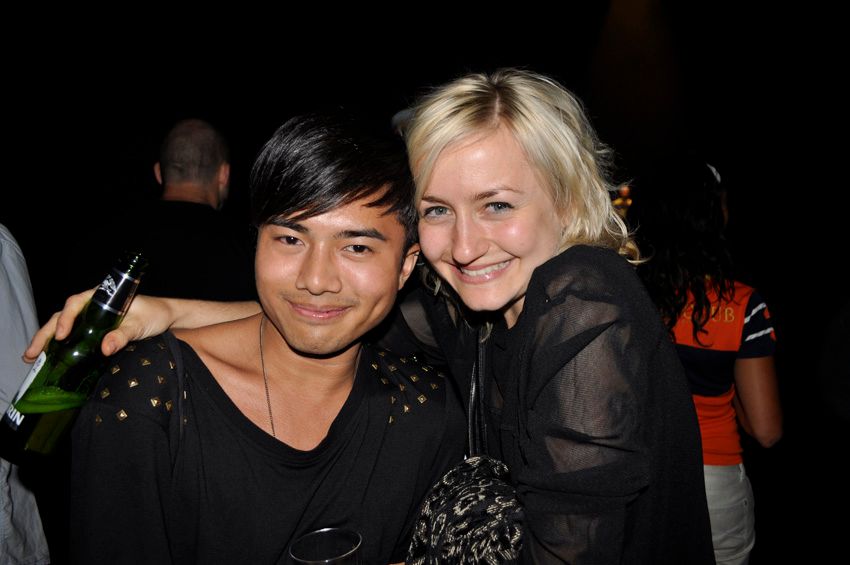 Some lovely readers, thanks for saying hi xxx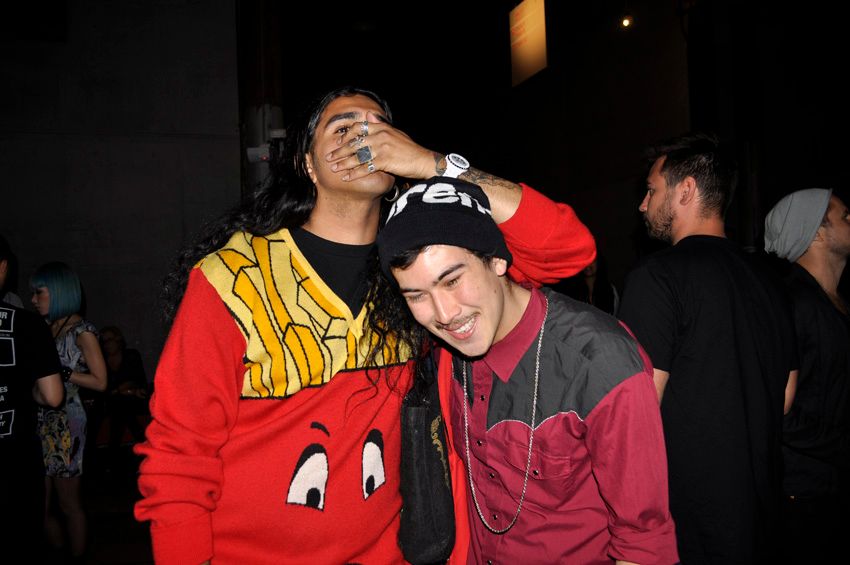 Jeremy Scott jumper = love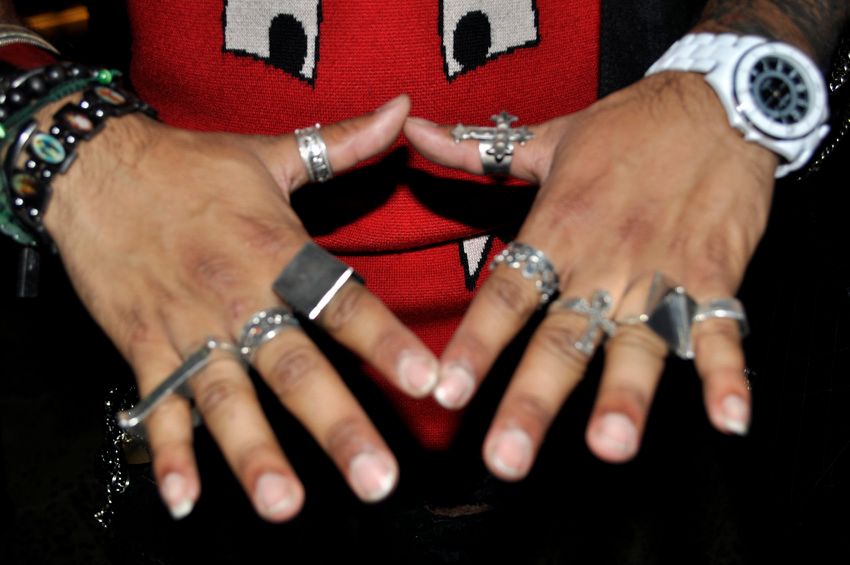 A boy with more rings than me, I like.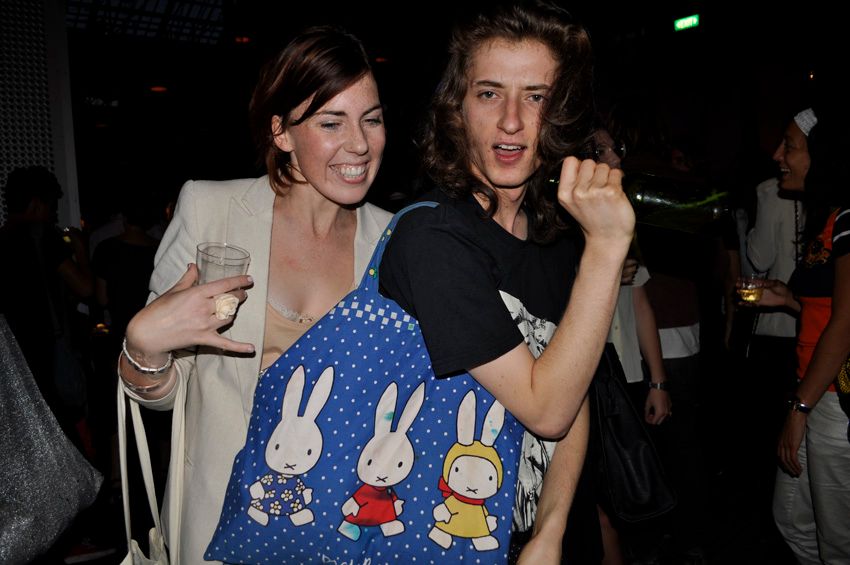 Miffy-tastic. My lovely Sydney friends Cass and Adam.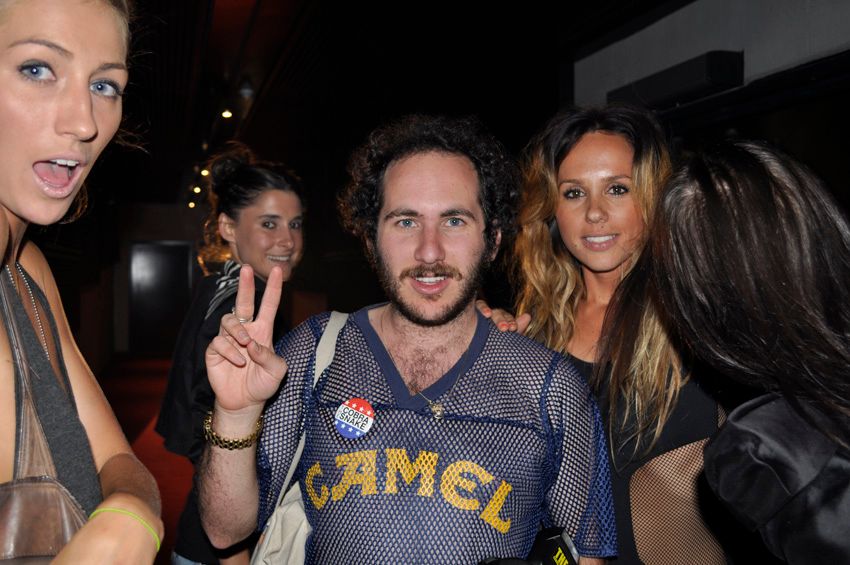 Oh lookee here, its Mark the Cobrasnake and Pip Edwards. My faveourite stupid word in the whole world is "balayage" so it was awesome to see the person who came up with it, or at least made it famous...its just regrowth people!!!
Yulia changed into a Ksubi digital print dress that looked hot on her.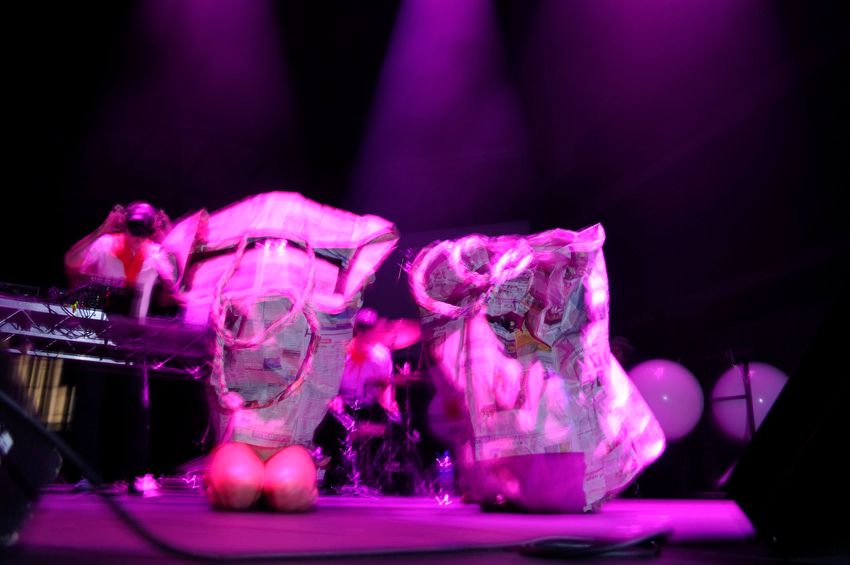 Then the moment that we were all waiting for, Tripple Nipple played. I loved seeing Qrea and Yuka perform in Tokyo, but this time it was even better. Maybe because they were on an actual stage and not just in the audience like in Japan, where venues are smaller, or maybe because its been so long since I last saw them. Let me just say I was moved to tears, tears of joy.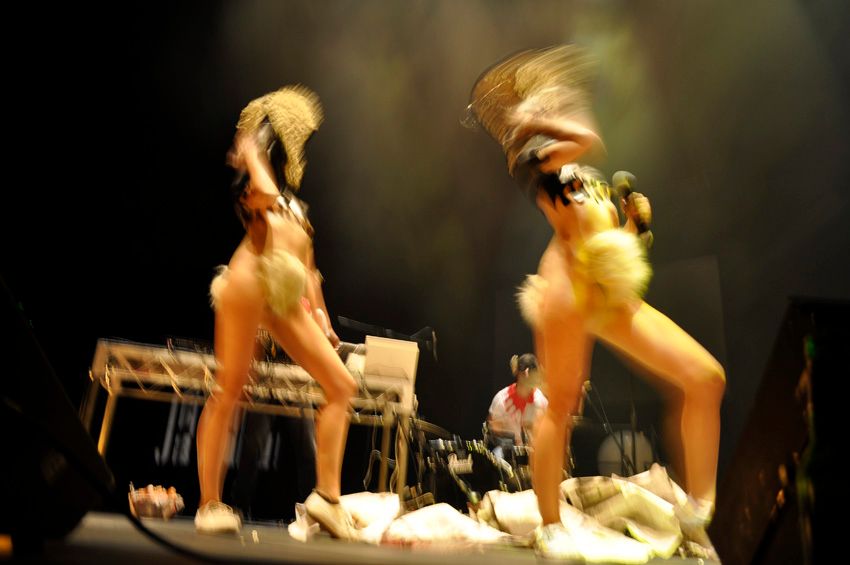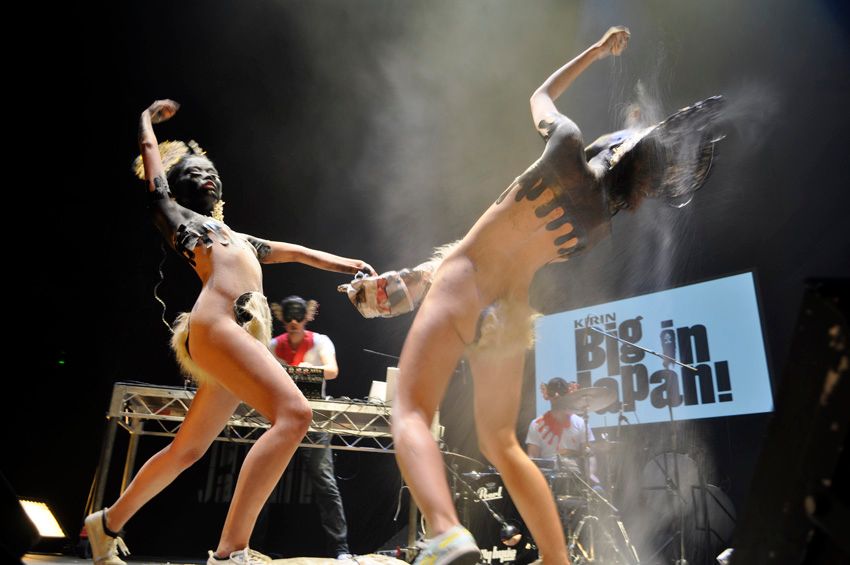 It was Yvan's last night in Australia so it was kinda sad. I'm so glad he did change his flight to stay for this party, it was beyond amazing and I'm sure his photos will be awesome.
This is the moment when Mark took
this awful photo of me.
Yulia got to work.
and we got to dancing.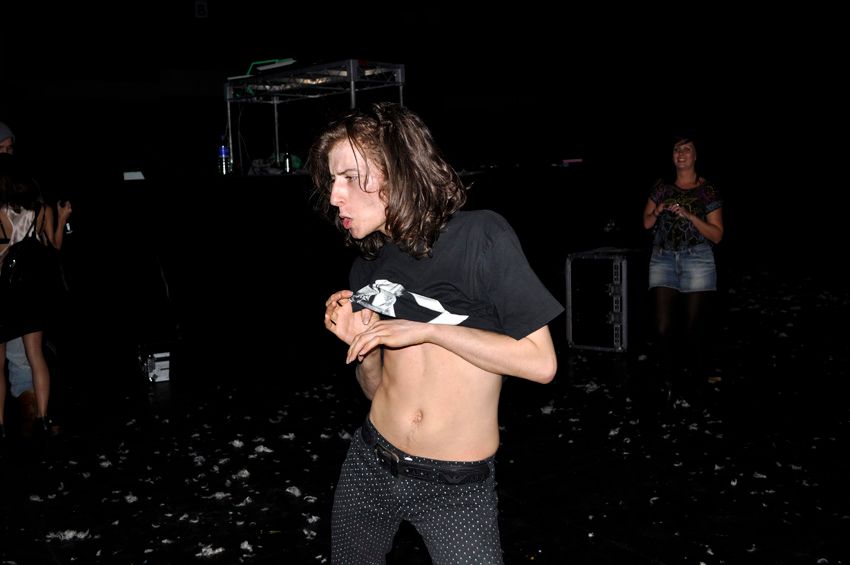 Follow the man in the tinsel jacket, he will lead you to the after party.
She made her jacket 2 years ago.
So happy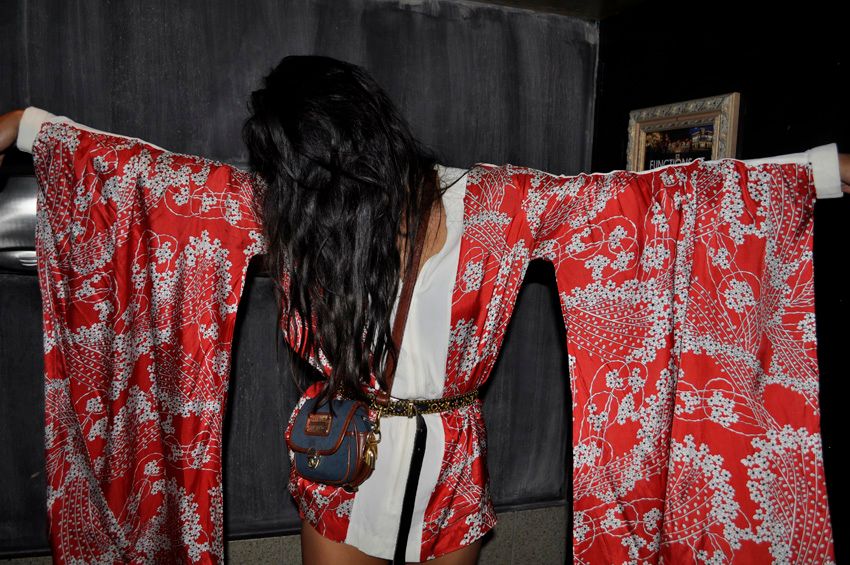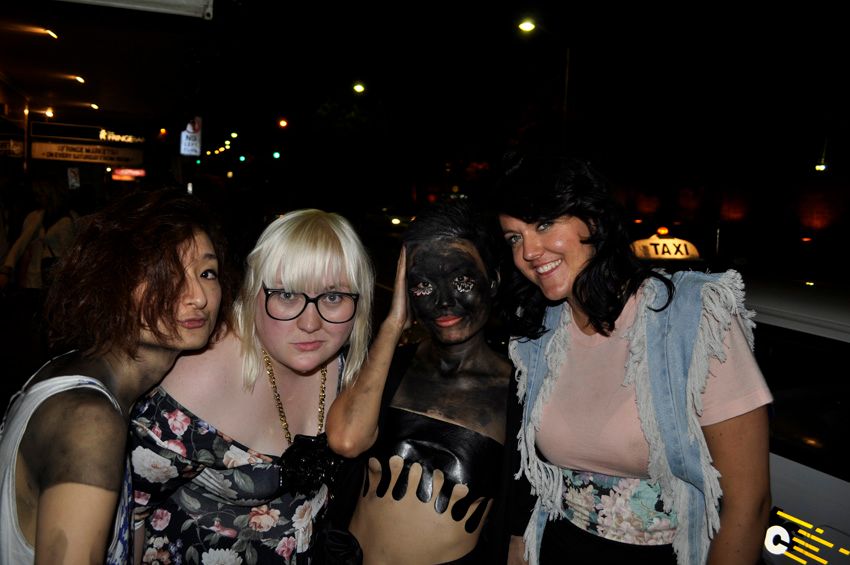 Tokyo peeps forever xxx
RE the dove incident:
I did try to move the net and help but it didn't work and I didn't stay to watch that performance . I'm a vegetarian/animal lover and have been for 15 years so it really offended me. All I could do was blog about it to bring it to everyone's attention. Animals are not entertainment they are living breathing creatures and deserve better treatment. Feel free to
email the RSPCA
with your complaints.