So our internet wasn't reconnected by Thursday, and infact it still isn't. Luckily I am in Sydney right now and my hostel has good cheap internet. I have heaps of photos from my trip so far, but those will have to wait a day so I can finally blog about my new clothes that I got in Melbourne! The top, skirt, shoes and necklace in the above picture are all new. The top was $7.50 at some store at DFO, the skirt was on sale from $99 to $40 at Sussan (very Christopher Kane no?), the wedges were a gift from Henry but were $40USA from
Urban Outfitters
(ended up costing $70AUS incl postage) and the necklace was a gift from Alicia whose blog is
Sea of Ghosts
and who is the designer behind
Drink Me Alice.
It feels like I haven't had new clothes for ages so it was so great to have a practically all new outfit and such a beautiful necklace to top it all of. Thanks so much Alicia.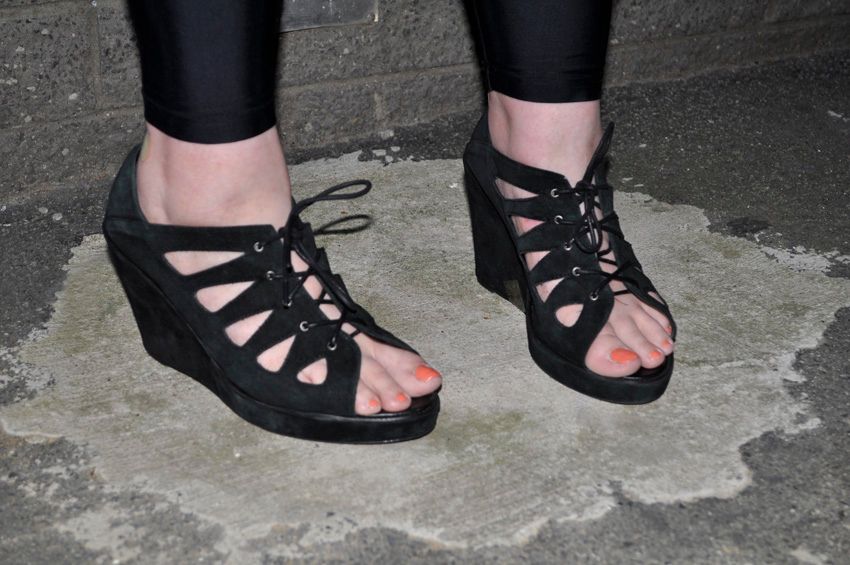 I am in love with these wedges. The laces and cut outs = oh my. Thanks Henry xxx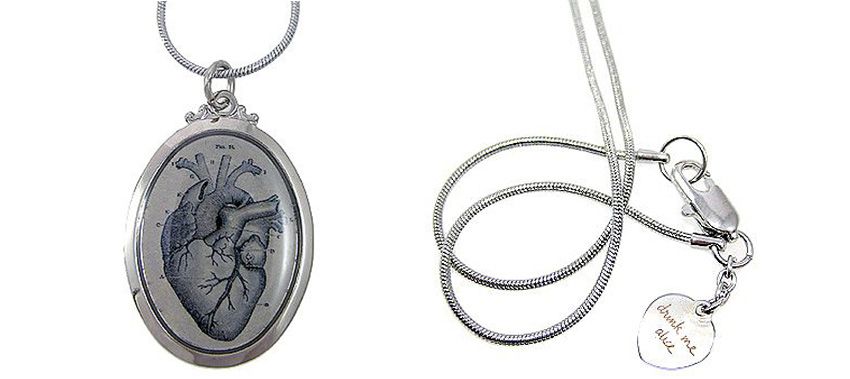 My photos of the necklace weren't nearly as good as the ones from the
online store
so I have just used their images. How cool is the anatomical heart and the little heart shaped logo on the chain? Its all in the details. The necklaces retail for $37 and come in awesome designs, some vintage inspired and then the newer range is in black and white and includes a skull and even a tooth.
Check them out
.