I got into paparazzi mode. Lord Mayor Robert Doyle and Jessica Hart. I love how Doyle is posing almost like a superhero.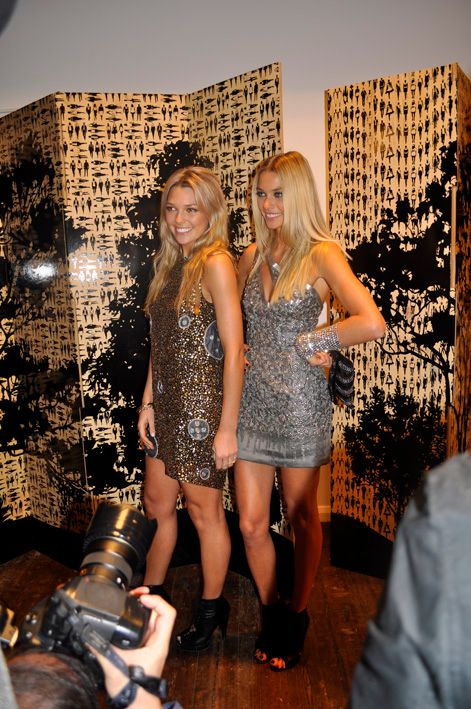 The Hart sisters.
This one is for
Imelda
, their shoes!
The fash pack.
Ben from
Fat
and Alex of
Alpha60
.
Mario and Peter of
Trimapee
Leigh from Project Runway Australia season 1.
Mel from
The Vine
and
Bryan Boy
.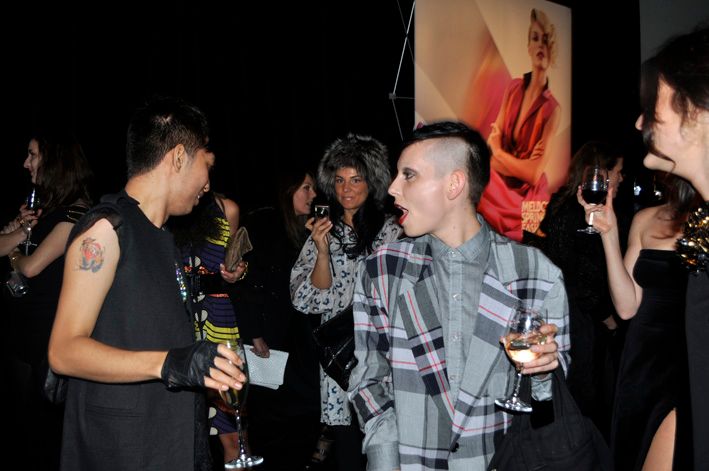 Time to rock this party and dance!
Bryan Boy took over the dj booth.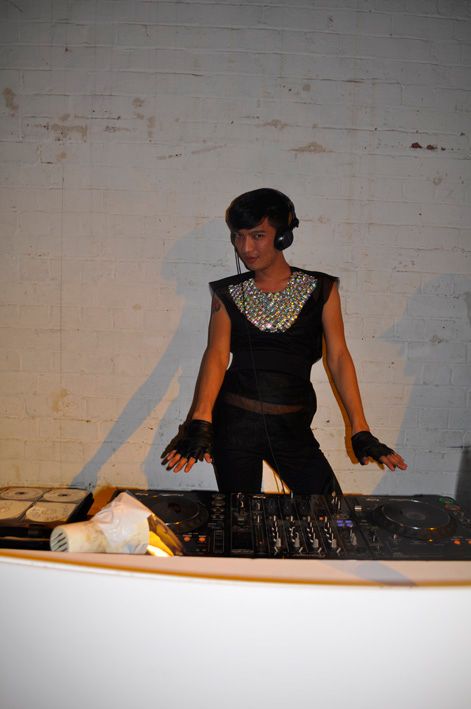 Work it baby.
My wedge sandals became flats! One of them was broken so Bryan Boy broke the other so I didn't have to go barefoot. It was such a funny moment, having BB tearing my shoe apart.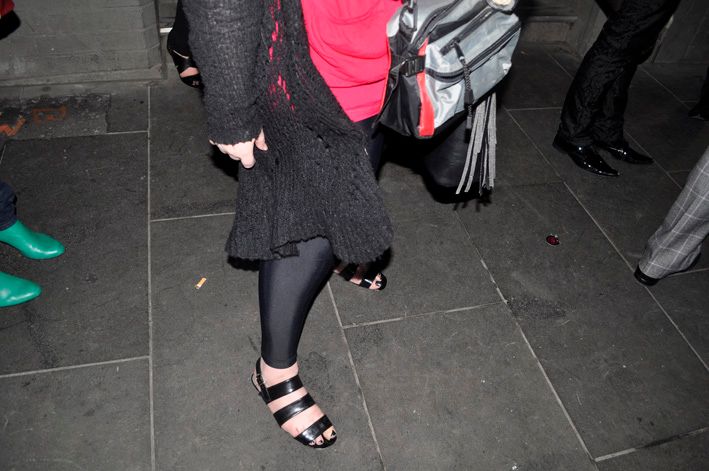 Flats! I got them fixed yesterday and wore them again last night, and they broke AGAIN! The man who fixed them said they would never break again and promised me it was ok to wear them right away. Liar, ha.