This post is going to be a Photo Explosion.
Henry spent 10 hours setting up the photos!
Jack Mac made the AMAZING sculpture for the slide show to project onto.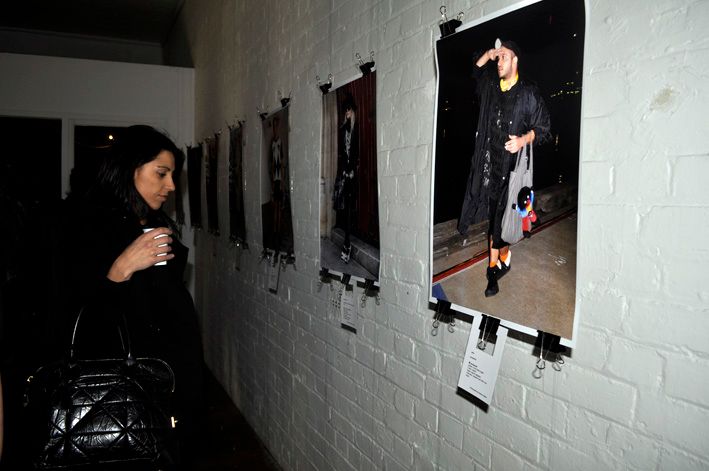 People loved the exhibition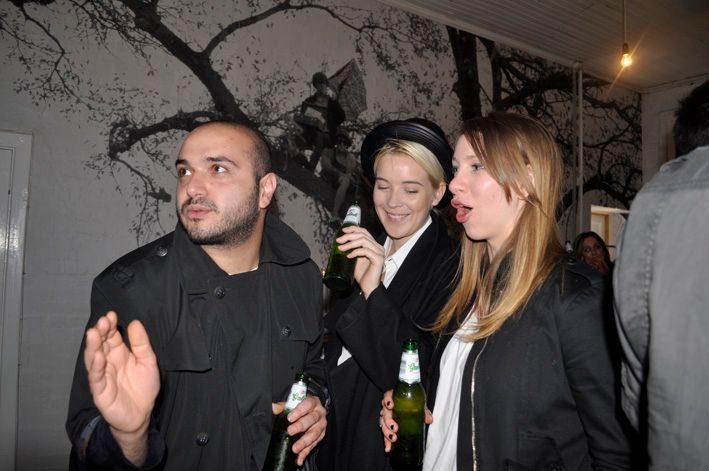 John was trying to emulate the pose he had in the photo of him that was part of the show. Next to him is Estelle, a seriously
amazing jewellery designer
and
blogger
and Jessie French a photographer.
The one and only Jack Mac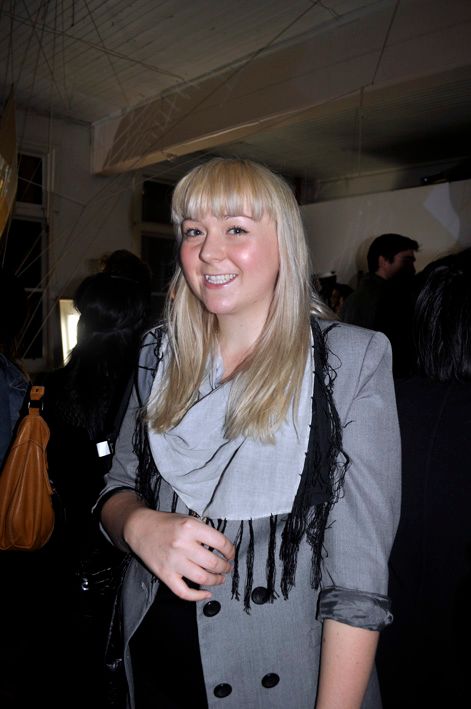 My sister, Ebony, who also helped us set up the exhibition. She was a very good ladder holderer and screw twisterer.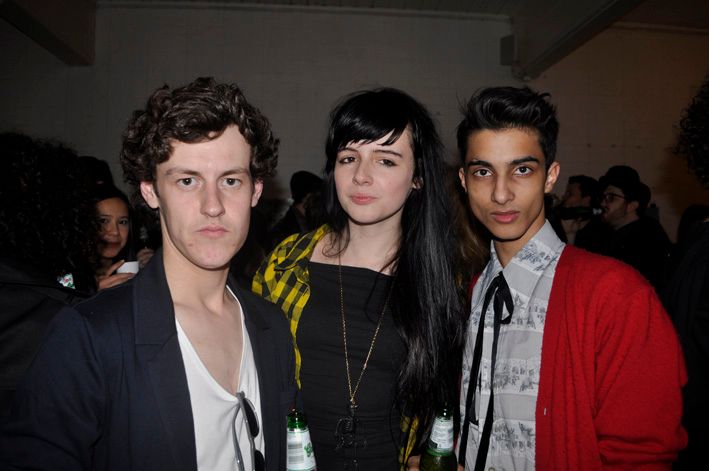 You may recognise these peeps from the last episode of Project Runway Aus. They are my fellow Whitehouse students, Andrew, Tully and Simon. You know what sucks, I was away the day they did that episode (I was on a shoot) However it looks like that shoot is going to print so I guess that makes up for not being on TV? I've already been on TV anyways, back in 2006 I was interviewed on A Current Affair, so I've had my 15 minutes of fame.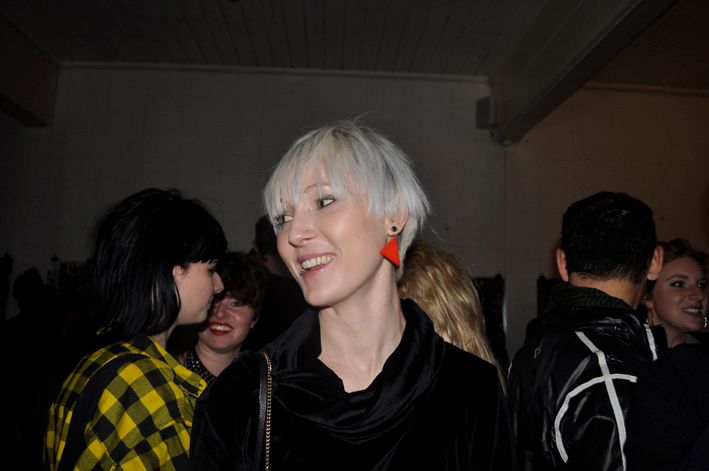 Jesse always looks amazing!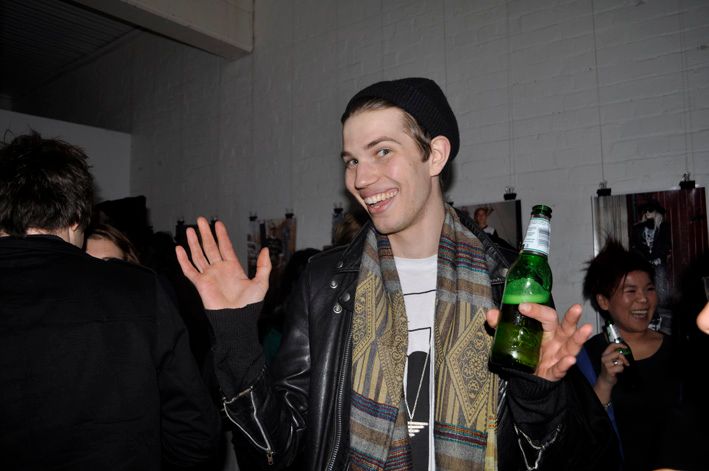 Carlos, one of our photographers with the super sweet Petrova. She's wearing her new SS09/10 collection which you
really should check out
.
Who is that in the blur?
Why its
Bryan Boy
And of course we had to get shots with him
Girl needs to work on her pose!
What I'm wearing (which is mentioned in the article about the opening over at
Style Melbourne
)
Dress: Gorman $100
Cardigan: Sportsgirl $60
Gladiator sandals: Target on sale $20
Silver Pom Pom: A birthday present from Charlotte Webb, designer of
Serena Van Der Woodsen label.
Necklace: Lola & Bailey from
Alegorie
$55
Belt: Japan $50ish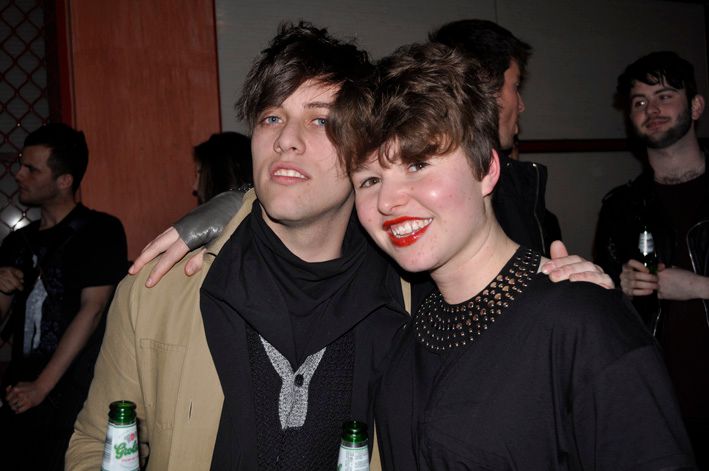 Vlad and Greta
Bryan Boy and Jack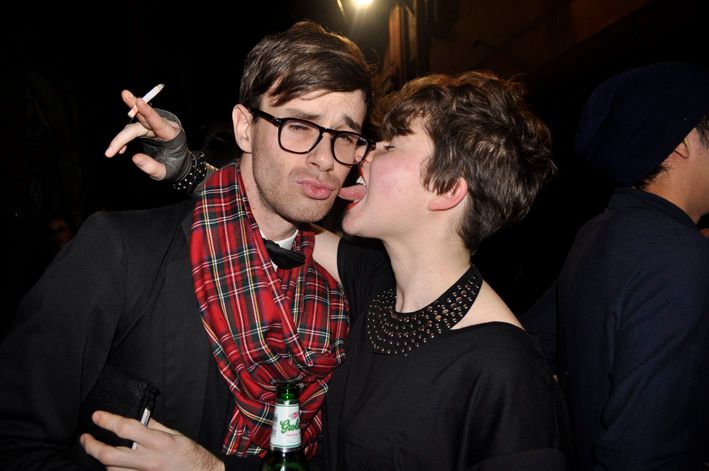 Maison gets an tongue lashing
Male super model Andre J, who is in the current Russh magazine in my faveourite shoot ever "Creep, Apocalyptic Androgyny" which can be seen over at
Frockwriter
. Andre is such a sweet heart.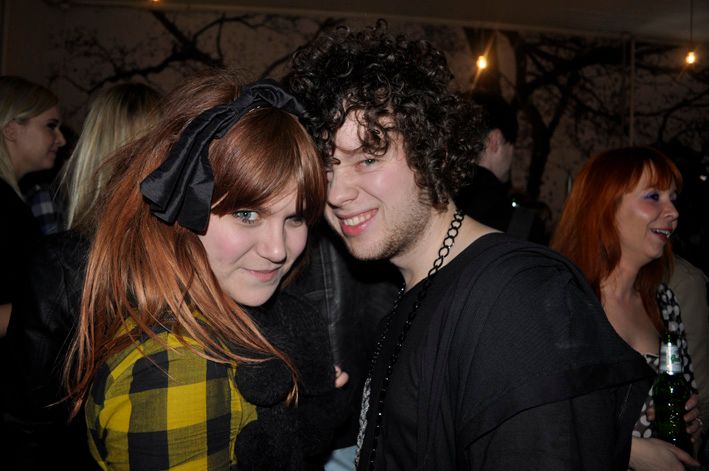 Pat and a pal
Alicia from
Sea of Ghosts
and Candice from
Super Kawaii Mama
both came in chic black.
And of course we had to get a super blogger's united photo of us all dressed chicly in head to toe black!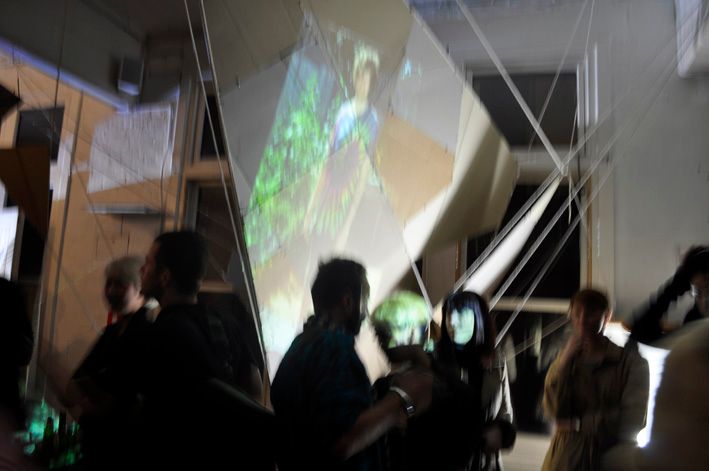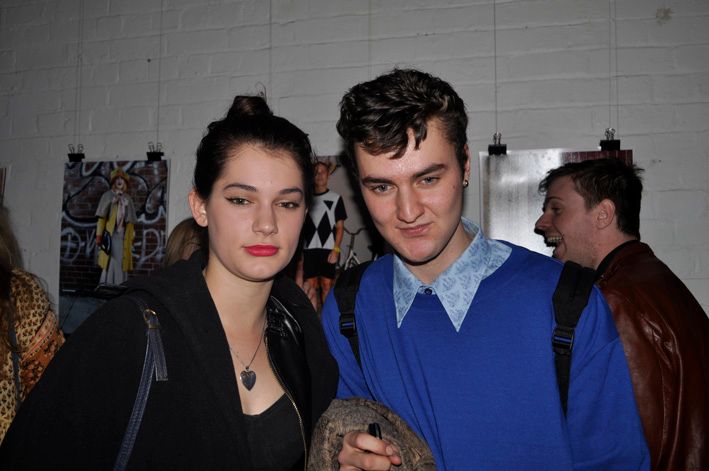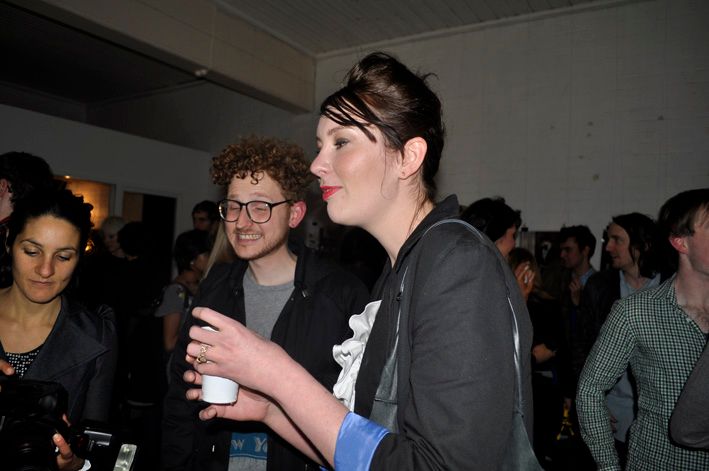 Nathan and Clea from
Limedrop
came just as we ran out of booze. We had so many people come, it was amazing!
Look who it is. Anthony Capon from Project Runway Aus season 2. My faveourite to win.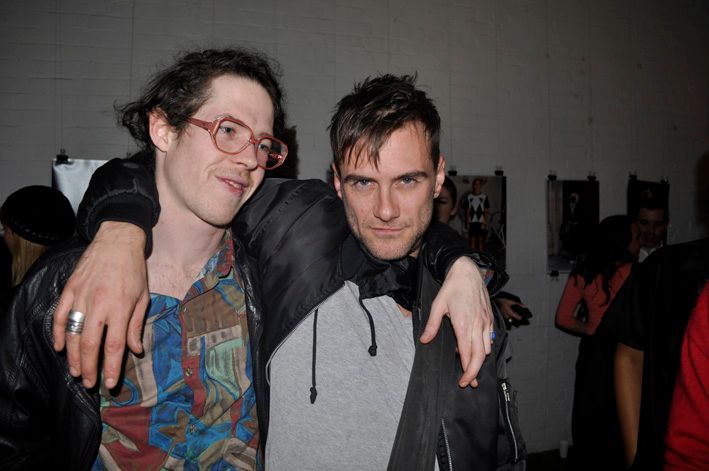 Simon and Anthony struck a pose.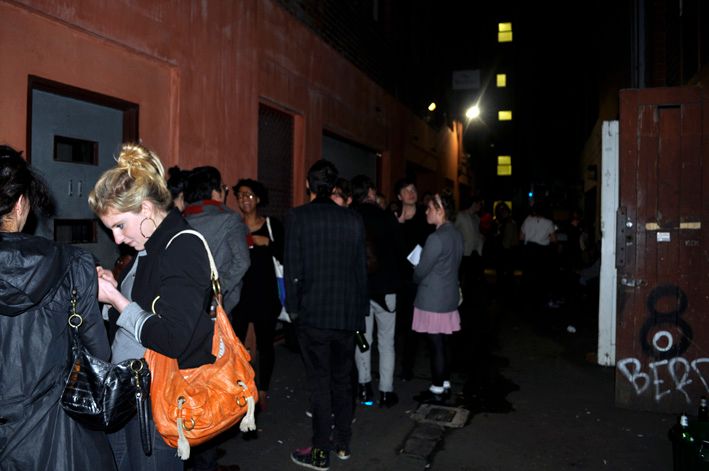 Olivia
Chris from
Corky Saint Clair
Tony dj'd all night for us.
A job well done. This is team
Melbourne Street Fashion.com
. Carlos our Event Coordinator, Emilia our Editor, Alastair our founder and Me the Creative Director.
The exhibition is on at
Comeback Kid
until Sunday the 6th of September. You should go down and check it out.