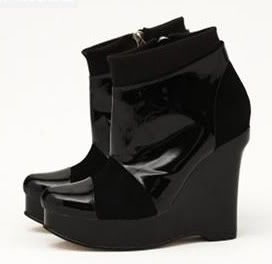 Tristian Blair
, Leiza Black $450, available at
Lady
this week.
MyPetsQuare
Plait Buckle Wedge, $320
My PetsQuare is currently in first place for my heart, mainly because the whole shoe is shiny black patent leather. But the Tristian's have an awesome side zip. Which shoe do you guys prefer?
Also my love of wedges is thanks to two very awesome ladies I met this week and photographed for
Melbourne Street Fashion.com

Mia who loves Japanese designers, but is yet to go there (she will soon though so I of course talked my head off about Japan. Henry calls this "Japan Japan" when I start) Her Jumpsuit is Issey Miyake, and her wedges are Munoz Vrandecic. Totally in love with those shoes!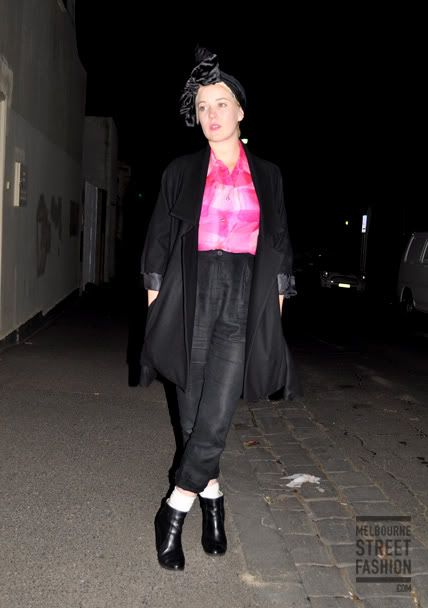 Estelle is a new blogger, having started her blog
One perfect morning
in April of this year it is quickly becoming a favourite, you should all check it out. The wedges she is wearing here are by Minimarket. So amazing.
So which Aussie designers wedges should I buy? The Tristian Blair's or the MyPetsQuares? (please note this is fantasy shopping, I am too poor to spend $320 on shoes, being an unemployed student and all)
Oh yeah and if anyone has a job idea, or a job for me please send it my way.