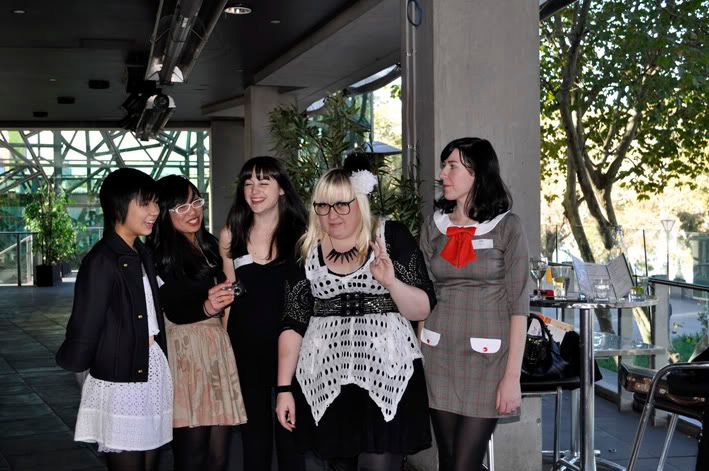 Aus Style
,
Angela see Angela Blog
,
Sea of Ghosts
, Me and
Poppet
.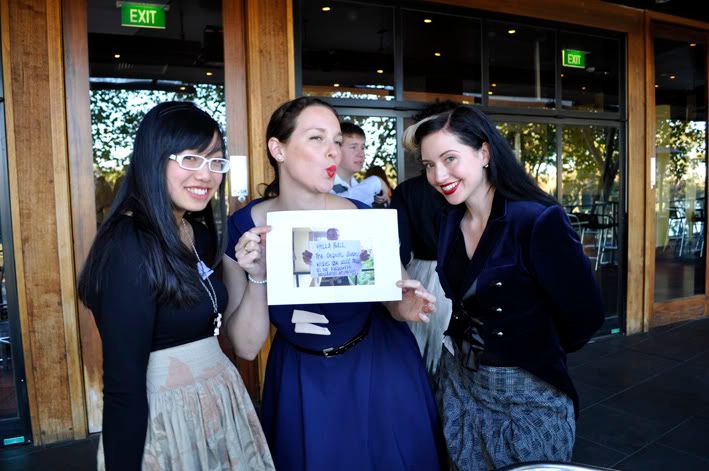 Angela see Angela Blog
,
Vintage Verve
Imelda
and
Super Kawaii Mama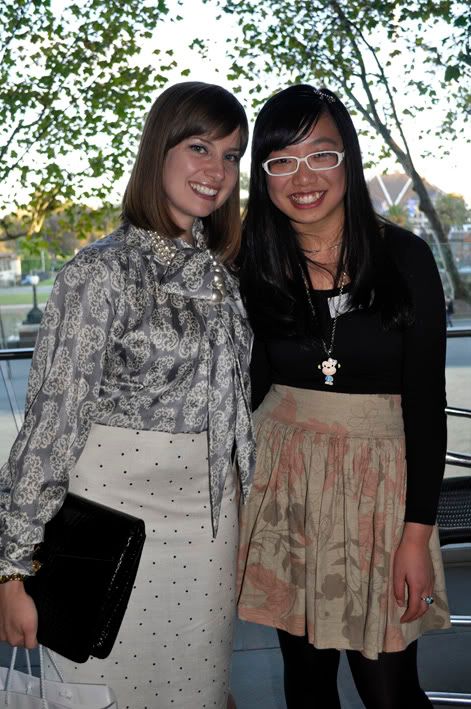 Lady Melbourne
and
Angela see Angela Blog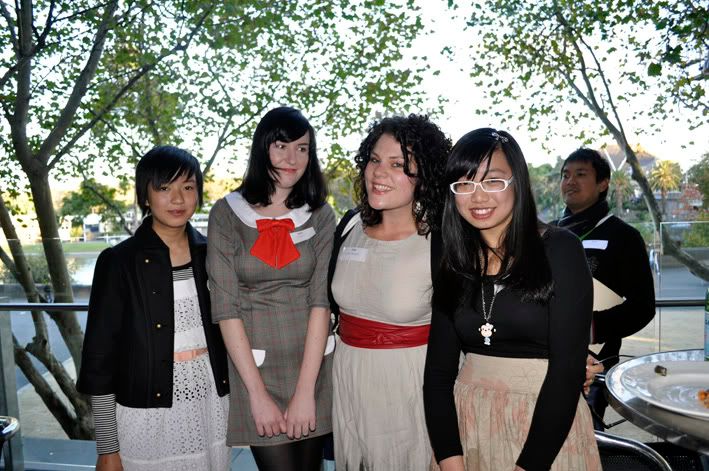 Aus Style
,
Poppet
,
Smaggle
and
Angela see Angela Blog
We had a nice bloggers meet up with some new and old faces in the mix. Also in attendance were
Circa Vintage
and
Ink and Leather
but I didn't get a photo of them, oops. Its always hard to remember to take photos when your having fun. Angela obviously loves a photo opportunity, lol, she is in every photo.
Afterwards the lovely
Sea of Ghosts
and I decided to head down to the
Sartorialist
party, which was interesting to say the least. We got to meet
Scott
and
Garance Dore
and talk to them for a while. The venue wasn't really coping with the amount of people there. It was a bit insane as the party was announced on his blog, everyone was just starring at him, trying to get a photo. Oh and I got recognised no less than 6 times. Maybe I will have a Fashion Hayley party, announce it on my blog and see how many people turn up? Lol, my ego isn't that huge.
Scott hates the photos people take of him, he wants to be photographed by himself...I feel the exact same way. Photos of me by untrained to my specifications photographers always end up terrible.
Look at the nice photo I took. Ahhhhh. I guess it helps that
Sea of Ghosts
is so beautiful!