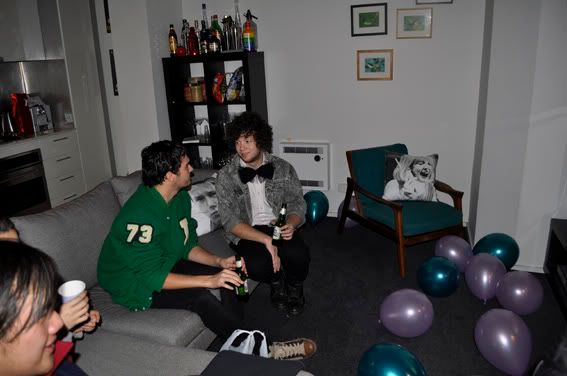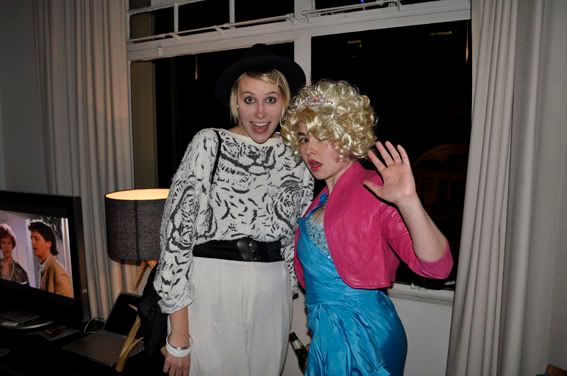 Olivia and Greta dressed up for the 80's theme. Olivia is actually wearing my top, hat, belt and shoes.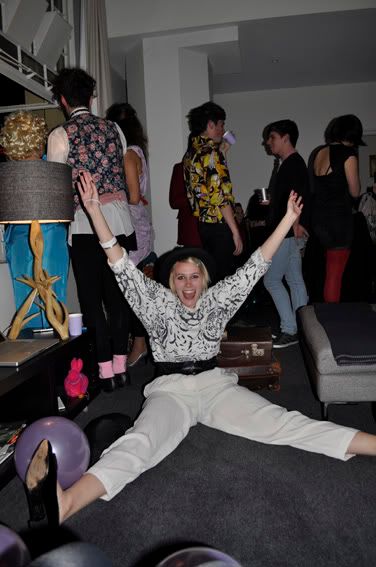 Annie Hall?
Greta made Pat's tulle bow tie.
Jarrod knows how to make an entrance!
The lovely door bitch.
Nakkiah and Nick...I haven't seen Nick since like 2003-2004 back in the old art school days.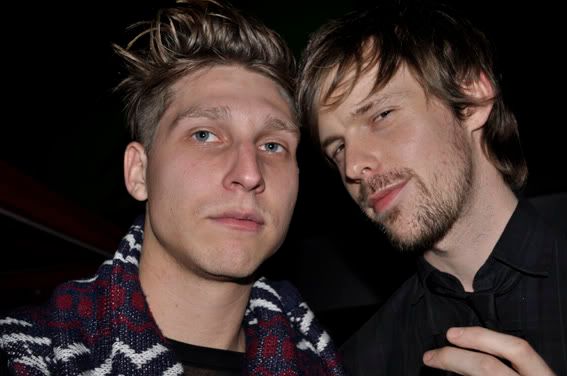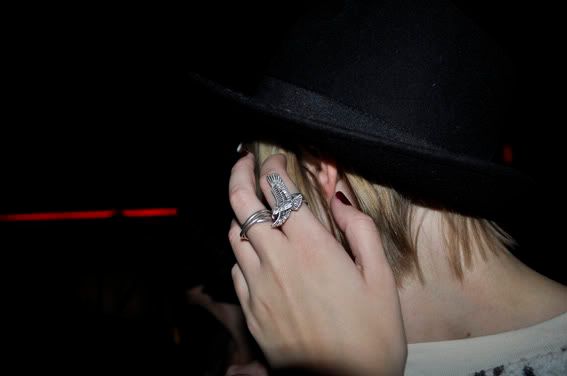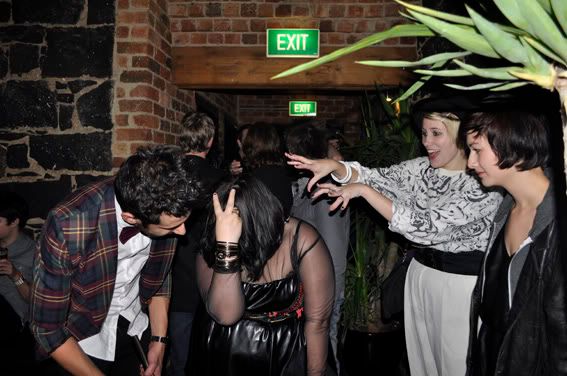 I had a blast even though I drank way too much punch that had a surprising amount of booze in it, which meant on the way from the house party to the Closet party I had a fight with some Met Police (tram ticket inspectors) Oops! At the end of the night when I got home apparently I sleep walked naked into my housemates bedroom. Major oops! Luckily he didn't wake up, but Henry did and took me back to bed. Never again will I drink punch, you just don't know how much alcohol is in it.